Catheryne Nicholson
Catheryne Nicholson is a Co-founder and CEO at BlockCypher a blockchain web services tool.  She is an Engineer and has previously worked for C3, Siebel Systems, and Northrop-Grumman. She is a former U.S. Naval Officer.[1][3]
Catheryne is a proud Mother of two.[2]
Education
Catheryne graduated from the U.S. Naval Academy and Stanford University and holds a BS in Aerospace Engineering, an M.S in Environmental Engineering, and an MBA, and is a registered Professional Engineer in Mechanical Engineering.[5]
Career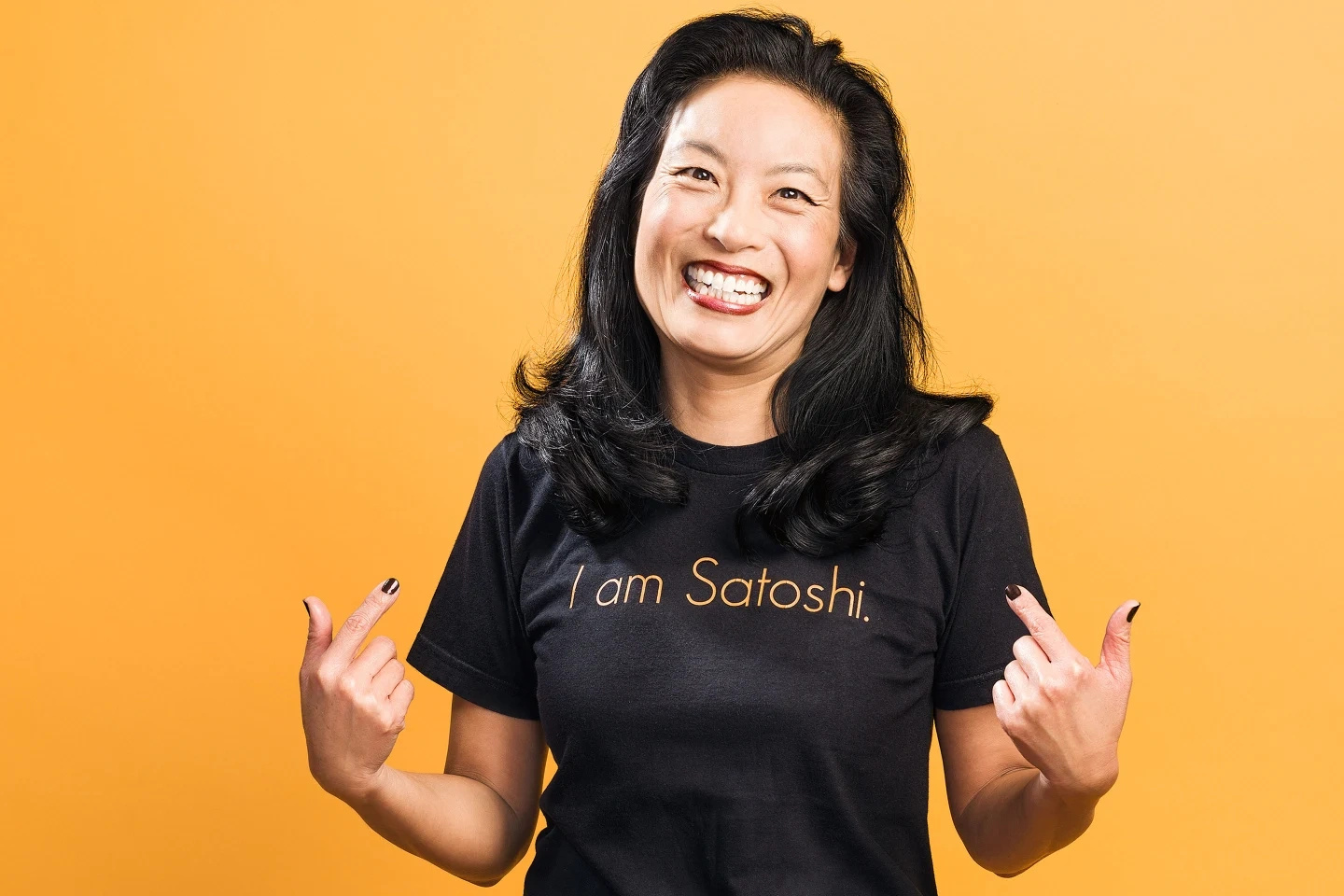 Catheryne is an engineer, entrepreneur, mother, and former U.S. Naval Officer. She has built large-scale commercial software platforms in education, energy, and emissions management,
CRM, and defense systems for companies such as BlockCypher, MommaZoo, C3, Siebel Systems, and Northrop-Grumman.
[6]
In 2014, Catheryne became a Co-founder and CEO of BlockCypher, one of the leading Blockchain Web Services companies. Before that, she was a Co-founder and CEO of MommaZoo a platform that increases parent engagement using online mobile for school directories, volunteering, reminders, messaging, photos, class news, and homework.[4]
From 2011-2013, Catheryne was an SMB Product Strategy Consultant at Pacific Gas and Electric Company. Previously, she served as a Senior Director in Products at C3 LLC.
From 2006 to 2009, Catheryne was a Co-founder and CEO of Alexicor Marketing. For eight years, from 1998 to 2006, she served at Siebel Systems having different positions, such as Group Director in Product Marketing, Manufacturing and Distribution, Director in Investor Relations, and Product Marketing. Prior to that, she worked for Northrop Grumman Corporation.
From 1994-1995, Catheryne served at US Navy as a Contracting Officer.[7][8]
About Blockcypher
BlockCypher is a cloud-based solution, designed to help businesses develop blockchain applications using web APIs and callbacks. Its APIs allow users to create and decode transactions and deploy contracts.

Users can now Build reliable blockchain apps with its APIs and Blockchain Web Services. It lets a user interact with up to 8 blockchains in a unified way, without a need to reinvent the wheel.[9][10][11]
See something wrong?
Report to us.
Catheryne Nicholson
Did you find this article interesting?