CNFT.IO
CNFT.IO is a marketplace for Cardano Non-Fungible Tokens (NFTs), launched in July 2021. As of August 2021, there are more than 63,000 assets featured on the CNFT.IO marketplace[1][2][3].
Overview
CNFT (Cardano NFTs) is a digital marketplace for global users to sell CNFT's (Cardano Non-Fungible Tokens).  CNFT.IO Marketplace users are currently able to add items individually to sell but later versions will see the additional functionality of bundle listings. All users must be registered on the platform. Currently, all transactions on the CNFT.IO Marketplace are conducted using ADA, the native currency to Cardano[3].
The CNFT.IO team minted some of the very first Cardano NFT's in March 2021. Cardano Non-Fungible Tokens (CNFTs) have become more accessible to all since the platform launch. CNFT.IO offers a safe, non-custodial solution for those looking to buy and/or sell their CNFT's which was previously only possible on Discord or private sales, both of which are high risk[4].
Fees
There is a minimal network 'dust' fee to link each wallet to an account, none of which is retained by CNFT.IO. There is no fee to list or de-list an NFT.
There is no cost to create an account or ongoing membership fee. The platform charges a 2.5% commission (min 1 ADA) on each successful NFT sale. This will be deducted from the seller's ADA amount.
In addition, there are Cardano network transaction fees, which will vary over time, none of which are retained by CNFT.IO. These fees will also be deducted from the seller's ADA amount.
CNFT Utility Token
With the CNFT.IO V1 platform, users can acquire some early access $CNFT utility tokens. It is an early bird opportunity to acquire some utility tokens for a limited time only. Moreover, these tokens are not being marketed or sold as specific investments or a s security tokens. As such they do not confer any shareholder or other related rights upon the holders. Holders do not acquire any part of the CNFT.IO platform, its current or future profits[6].
Tokenomics
The total max supply of CNFT tokens is 45,000,000,000. The token distribution is as following:
30,000,000,000 CNFT for utility purposes on CNFT.io
Max 6,000,000,000 CNFT for early user community pre-sale
5,000,000,000 CNFT for CNFT project funds
4,000,000,000 CNFT for dev funds
Pre-sale CNFT tokens are minted on demand, up to 6 billion CNFT will be available. Funds raised will be used to hire more staff and add significant additional features to CNFT.IO.
Projects
Cardano Kidz
The CardanoKidz NFTs celebrate the heroes of Cardano and the diverse community. Series 1-6 of these NFTs already sold out[5].
Professor Cardano
Professor Cardano's project is based on the Periodic Table of Elements. The First Batch was Oganesson where 118 tokens were minted. Each token was sold for 150 Ada. Other batches are Tennessine (117), Livermorium (116), Moscovium (115), Flerovium (114), etc.
Spacebudz
Similar to the concept of CryptoPunks, Spacebudz has 10,000 tokens, each with different characteristics. The Pre-Sale was quite popular and is now completed.
See something wrong?
Report to us.
CNFT.IO
Did you find this article interesting?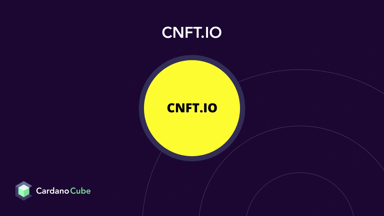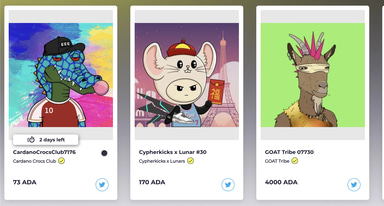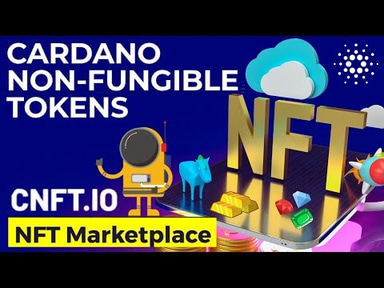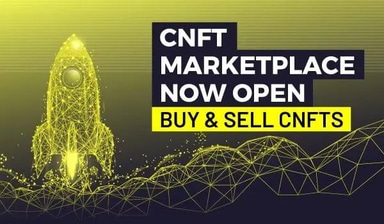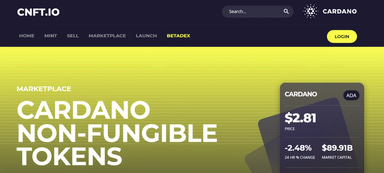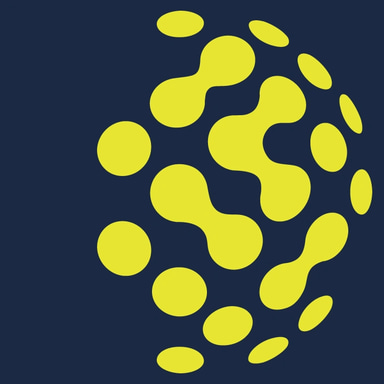 REFERENCES
[1]
https://cnft.io/
Aug 2, 2022
[2]
CNFT on Twitter
Aug 2, 2022
[3]
How To Buy and Sell Cardano NFTs on CNFT.io
Aug 2, 2022
[4]
CNFT.io - The no 1 Marketplace to Buy and Sell Cardano NFTs
Aug 2, 2022
[6]
NFTs in Cardano — the earliest projects
Aug 2, 2022