Coldie
Coldie is a national juried artist whose stereoscopic 3D art has been included in national juried art shows, cryptocurrency conferences, and live auctions[1].
Overview
Coldie is one of the most well-known and highest-earning crypto artists to date, with an unmistakable style that is truly one-of-a-kind. Every time a new single-edition Coldie is published on SuperRare, his relentless emphasis on consistency and maintaining a low supply for his collectors has resulted in an all-out feeding frenzy[2].
Career
Since 2017, Coldie has been involved in crypto art. Despite having a full-time job as an art director, he has spent most of his recent life making and collecting crypto art.
All of my art purchases have been through a sale," he says.
Although it will take ten sales to save the ETH needed to purchase a piece he needs, he explains that crypto art gives him the opportunity to iterate and make art exponentially, allowing him to sell-to-buy more frequently.
Coldie particularly enjoys GAN art ( Generative Adversarial Network) pieces, or to the layperson, art created by algorithms. A 'generator' algorithm creates an image. It could be a bus, it could be a human face. Its counterpart, a 'discriminator' is tasked with learning how to tell the artificial image from a real-life image. It compares the generated image to a database of real ones, and then informs the generator of its conclusion,thereby teaching the generator how better to fool it next time.
Hope by Nelly Baksht is another of his favorite pieces, he says. Coldie believes that context is everything, and she created this piece in response to a negative test for the novel coronavirus. She plans to auction the original 18"x24" oil-on-canvas to raise funds for a COVID-19 charity.
Coldie is a national juried artist whose stereoscopic 3D art has been included in national juried art shows, cryptocurrency conferences, and live auctions. His blockchain-themed artwork offers the innovative industry a unique visual image. Coldie is the first artist to use the Blockchain to tokenize stereoscopic 3D art and photography.
His second Nifty Gateway set includes four NFTs: two auctions and two versions. Each is a three-dimensional representation of Warren Buffet. Buffet's interests in gold are a central theme in the book, but he fails to consider Bitcoin's importance as a result of its 'digital gold' properties.
Citadel 6.15
Coldie defined the Citadel as a cozy art nook in the Cryptovoxels virtual universe, where avatars with jetpacks and 3D goggles mingle over virtual cocktails.
There are no entry requirements or commitments to remain. Simply enter the forty or so artists who have assembled to honor this new force in the art world, whose use of blockchain technology has energised the digital art world.
Coldie states that hosting a virtual art show entails more than just selling artwork.
However, if the artist wishes to devote more time to their passion, there is still a commercial imperative
Whenever I talk to people about crypto and art, I tell them: we are the most simple validation of a smart contract. Finance is looking and what we're doing, and saying, well if it works for art, what about my property? My health insurance? It's the same if / then statement. We've proved it for a couple of years. I think in the annals of blockchain, they'll point to artists. Artists are leading the trend."
And of course, at the Citadel 6.15 virtual exhibition plenty of collectors are expected to buy.
Some allow him to buy a limited-edition non-fungible token (NFT) via one of the Ethereum blockchain's growing number of art platforms, such as SuperRare, OpenSea, or async.art. He buys these with a cryptocurrency wallet and enough ETH to cover the cost.
Others guide him to the artist's website, where he can purchase physical works using conventional methods of payment. Coldie sees no distinction between medium and post. A digital copy of a physical oil painting that has been copied to a print can be found in a virtual environment. There are auctions in some cases: two of the more well-known artists in the space, Josie Bellini and Matt Kane, have both unveiled new works at Citadel 6.15.
#Getoutartshow
Coldie has promoted the exhibition by using the hashtag #getoutartshow to encourage people to
Get out, get out of your bed, get out of your mind, do something new."
As Coldie points out, visitors are not required to build profiles, avatars, or wallets; the exhibition is accessible to everyone in the world with an internet connection and a willingness to take a stroll and maybe strike up a conversation with other curious people.
The show will run for a few months in the Cryptovoxels universe before he moves on to other projects, including a charity art auction to benefit the Kitty Bungalow Charm School for Wayward Cats, a feral cat rescue organization in Los Angeles.
Last year, I brought in cryptocurrency experts, such as CryptoKitties, and I believe we raised more money than the physical art auction!"
Hopes and expectations for visitors over the weekend of March 27th to March 29th was on a high, with visits by artists and gallery representatives contributing to the appeal
We've had big meetups before, but we've never had so many artists, designers, and builders produce art specifically for one event," Ben Nolan of Cryptovoxels said after the March 26th pre-party. We're very glad we can have a forum for people to come together and interact because the art they've made for the event is really great, a beautiful outpouring of creativity."
Coldie has a vested financial interest in supporting the crypto art room as a collector and artist. But, like fellow artist Robness, who told Cointelegraph Magazine this week that "at first you have to give yourself up a little bit to the public for them to just be able to see what you're doing," his motivations go beyond purely financial gain.
In reality, Citadel 6.15's social aspect overshadows the primary objective of most art exhibitions, which is to support artists in general.
Since it was constructed in the midst of a global economic crisis and a time of unparalleled western social alienation.
"I hope that someone who is down, and super stressed out about this insane situation," Coldie says instead. He hopes that this would make the whole endeavor worthwhile.
NFTs
Coldie has been involved with quite a number of NFTs with a good majority catching the eyes of the spectators and selling out at mouth watering prices ! Some of which are discussed here;
Alan Turing - Decentral Eyes - Variant 01
One of the first computer scientists and cryptographers, as well as a theorist of theoretical computer science and artificial intelligence.
Many of the technical methods and processes we use today have their origins in Turing's inventions and developments in the 1940s. A decentralized portrait was created using 10+ photographs. This piece uses 3D perspective methods to add dimension to a range of typography and handwritten messages written by Turing. Format: MP4
Size: 3200px x 4000px
DystoPunk 3D
A decentralized 3D collage of XCOPY artworks and new elements created together to create this fragmented, crazed, VR punk is the product of a collaboration between XCOPY and Coldie.
Bitcoin $20k - Choose Your Own Adventure
Bitcoin has surpassed the previous all-time high of $20,000. Did you take note of the billboard? Did you notice the anomaly up ahead? They are aware of the situation. Is there a sense of euphoria in the air? The Moon is approaching. Embrace your fate. Your life is your own unique story, so make the most of it. The first in a four-part series of variant snapshots based on the 'Choose Your Own Adventure' game.
Warren Buffett - Decentral Eyes
In the seventh installment of a ten-part series, one of Bitcoin's most significant OPPONENTS is examined, as well as cryptocurrency in general. "It is an illusion, essentially," he said about Bitcoin (BTC) in one of his famous quotes. He literally dives into the mind of Warren Buffet, the 'Oracle of Omaha,' the Cherry Coke-sipping, McDonald's-eating, white-haired stonk king himself. A decentralized portrait was created using 10+ photographs. This Buffet set delves into a range of punk style aesthetics as well as 3D depth methods. With a version, however, something can happen.
Size: 2400px x 3000px
Format: MP4
Does Anybody Ever Wonder How I'm Doing?
The isolation of caring when no one else cares. running trying to find someone to hug you, but you are left with no results!
Size: 2800px x 2800px,
Format: MP4,
Length: 21 seconds.
Trivia
Coldie holds the record for the highest single-layer sale on Async.art, selling it for 77 ETH to collector BlockchainBrett.
See something wrong?
Report to us.
Coldie
Did you find this article interesting?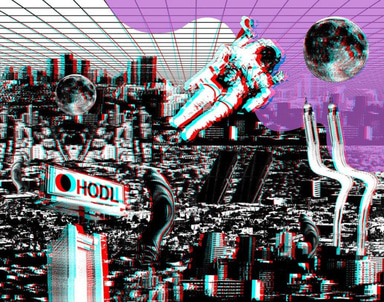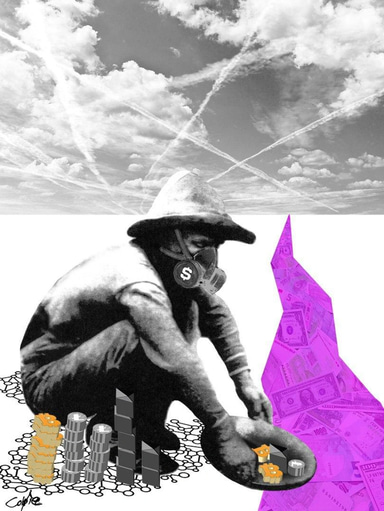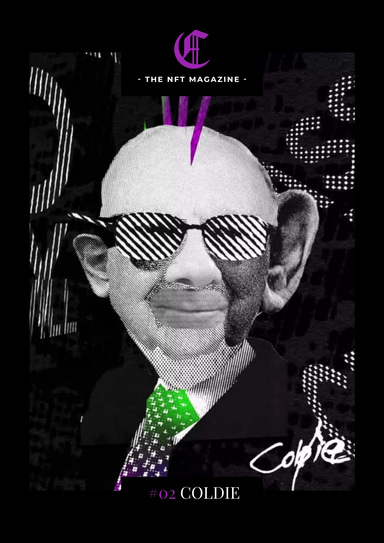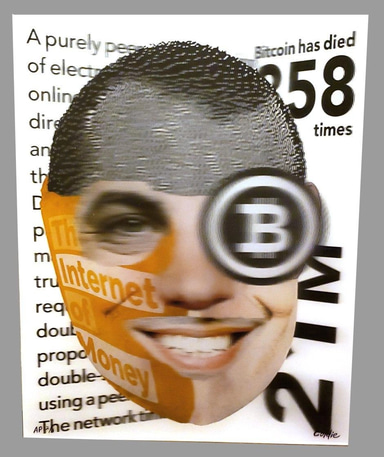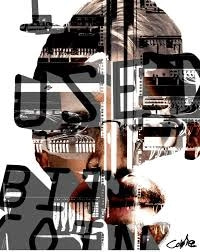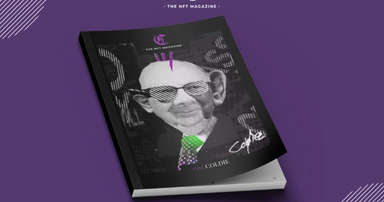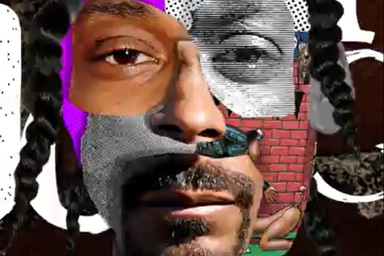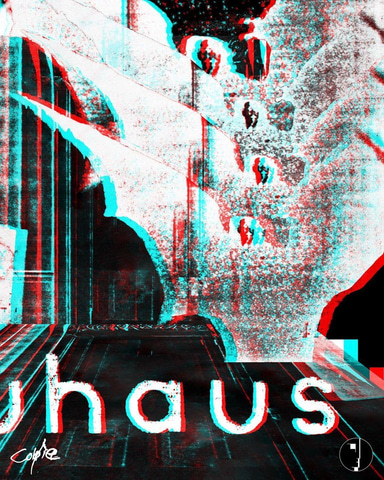 REFERENCES
[1]
Coldie Official Website
Aug 3, 2022
[2]
Coldie | Twitter
Aug 3, 2022