Dunamu
Dunamu is a fintech and blockchain company that operates Upbit, a leading cryptocurrency exchange in Korea. Founded by Song Chi-hyung, who led the company as CEO before moving to chairman of the board of directors in January 2018, it is now headed by Lee Sirgoo as CEO. [1]
Overview
Dunamu was established in April 2012 to deliver financial services that are easier and more convenient for customers. It operates Upbit and the stock application service, Securities Plus. It has also launched Securities Plus Unlisted Service to expand customers' investment range, and provides asset management services through Maplus for customers who find stock investment difficult. [2]
Dunamu is leading various fintech services such as blockchain-based financial services, asset management services by experts, and robo-advisor-based content services based on excellent securities and financial data with millions of customers, and is working to lower the investment threshold. [2]
Dunamu started to gain popularity in 2013 when Lim Ji-hoon, the former CEO of Kakao's investment subsidiary Cube Ventures, invested approximately KRW 200 million in Dunamu. After Lim Ji-hoon left Cube Ventures to run Kakao and launched Kakao Securities, Dunamu experienced rapid growth, achieving synergy with the Kakao Group. When Lee Sirgoo, ex-co-CEO of Kakao Corporation took on the role of Dunamu's CEO, the relationship between Kakao and Dunamu grew even stronger. [2]
Services
Blockchain
Upbit
Upbit is a leading South Korean centralized cryptocurrency exchange (CEX). It was launched in October 2017, Upbit was launched by Kakao in partnership with American exchange Bittrex to support stable Virtual currency trading. This allowed them to start trading with over 100 different altcoins. At the time of their launch, this was the largest number of cryptocurrencies offered by a Korean exchange. [3][4]

UBCI
UBCI (Upbit Cryptocurrency Index) is a service that provides a standard index for the cryptocurrency market, allowing users to easily grasp the overall trend of the cryptocurrency market. It was created with the intention of serving as a benchmark in a market that resembles the early stages of the traditional stock market. As the cryptocurrency market matures, there is an increasing need for an index that can provide a useful tool. The UBCI is an intersection between the blockchain-based cryptocurrency market and the existing financial market, and it has been validated as a benchmark for a long time in the traditional stock market. [5]


Luniverse
Luniverse is a BaaS platform developed by Lambda 256 to provide an environment for users to easily develop and operate valuable DApps, launched in March 2019. It reduces difficulties in selecting blockchain platforms and building development environments, allowing developers to focus on their main business. Luniverse offers various environments necessary for DApp development and aims to help DApps provide services through partnerships. Its services can be divided into five categories: a secure and independent side chain, a token issuance and management tool, an API-based development environment, a smart contract security audit solution, and user management services. [6]

Upbit Safe
Upbit Safe is a service for securely storing cryptocurrency assets, created by Upbit and DXM, a subsidiary under Dunamu. It offers custody services for enterprises, using a combination of Ledger Vault and its own multi-account system, cold wallet, and security solutions. Withdrawals require the consent of multiple authorized individuals within the company. DXM originally developed Upbit Safe, but Dunamu now operates it after it shutdown DXM in March 2021. [2][7]
Upbit Enterprise
Upbit Enterprise is a B2B-only trading system. In response to the growing demand for institutional investment globally, Upbit Enterprise was added to Upbit, which had focused on individual cryptocurrency traders, to operate on a two-track system that caters to both personal and corporate clients. It applied for trademark registration in the latter half of 2019, with registered products including virtual currency intermediary services, software for corporate asset management, and personal asset trust operations. [2][8]
Security
Stockplus
Stockplus is a stock market data aggregator that provides real-time market information and integrates with trading apps for safe and convenient ordering of domestic and US stocks. It was launched after receiving investment from K-view Ventures (currently KakaoVentures) in 2013. It offers AI-based specialized securities information services and has a rapidly growing user base, with a 77% increase in new members in just four months. [9][2]
Unstockplus
Unstockplus is an online platform for trading non-listed stocks in South Korea. The platform aims to overcome the information asymmetry and high distribution margins that have made non-listed stocks difficult to access for individual investors. To achieve this, Unstockplus provides a function to confirm the safety of the transaction parties' member authentication or the verified listings of the seller's stock holdings, reducing risks such as false listings, payment defaults, and high distribution margins. The platform also added an instant order function for transactions of KRW 30 million or less, as well as a 24-hour reservation order function. To help investors make decisions, it provides detailed information on non-listed companies, including product and company information, five-year financial charts, fundraising status, and company value evaluated by the media or securities companies. [2][10]
Maplus
Maplus is an investment platform that connects investment professionals and individual investors in South Korea. When customers select a strategy to invest, Maplus operates their assets based on the selected strategy. Maplus provides advice only to financial institutions registered with the Financial Services Commission. Investment strategies are based on the advisory of advisory firms and operating companies. Maplus has three types of commissions: performance-based, mixed, and basic, and the commission system differs by strategy. The basic system collects only the basic commission, which is a percentage of the annual investment amount. The performance-based commission collects 15% of the performance as a commission, and there is no commission if there is a loss. There are no fees for early termination. [2][11][12]
Metaverse
2ndblock
2ndblock was introduced to the public in November 2021 as South Korea's pioneer metaverse platform that offers video capabilities, supporting a vast number of simultaneous users. It allows individuals to transcend physical constraints and explore greater possibilities by participating in a diverse range of events, such as conferences, workshops, live music performances, and other immersive experiences powered by blockchain technology. [19]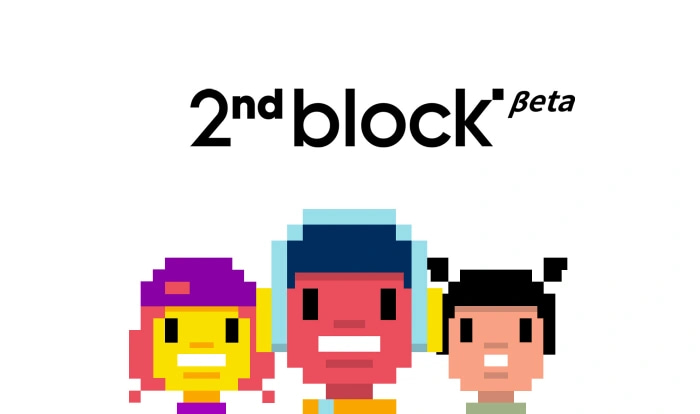 Subsidiaries
Futurewiz
Futurewiz was established in August 2002 and solidified its position as a securities-related service company after merging with Think and Do, a pioneer in risk management systems and simulated investment systems, in April 2008. The company's services can be categorized into two major fields: solutions and business. In the solutions field, Futurewiz offers securities video lectures, risk management solutions for stock investment loans, real-time/simulated investment solutions, and ARS services. The business field is further divided into SI business, internet business, and SM business, which involve creating and operating various wireless contents such as application production and delivery, homepage construction, wireless internet solution construction, bell ringtone downloading, and mobile games. [2][13]
Dunamu Investment Management
Dunamu Investment Management was founded in June 2015 and operates MAP, an asset management service launched in 2016. With a focus on financial investment experts in asset management and securities, and support from the parent company's IT technology, it provides fintech investment solutions that overcome the limitations of conventional finance. The company's main businesses include fintech investment service MapPlus, which offers various strategies of financial investment companies such as asset management companies and investment advisory companies to customers in a simple and convenient manner, investment advisory products that provide advice on investment such as information on financial products and portfolio construction, and investment delegation products that directly manage customer accounts based on investment judgments from customers. [2][14]
Dunamu and Partners
Established in March 2018, Dunamu and Partners is a corporate venture capital that invests in future technologies such as blockchain industry core technologies, application services, data, artificial intelligence (AI), and fintech. It invests through various methods such as M&A and equity investment. [2][15]
Lambda256
Lambda256 was launched in May 2018 to research and develop VAS 2.0, a total solution for commercializing blockchain that can solve various problems of existing blockchain platforms. The company has successfully carried out various open-source projects in the global market and has secured excellent human resources in various fields, such as blockchain and artificial intelligence, to develop innovative services in various industries. [2][16]
Kodebox
Kodebox is a startup that was established in 2017 and operates 'ZUZU', a software-as-a-service (SaaS) platform for shareholder management for startups. The company plans to expand its services to provide startup growth support and continually innovate the infrastructure for accumulated investments and alternative investment markets. [17]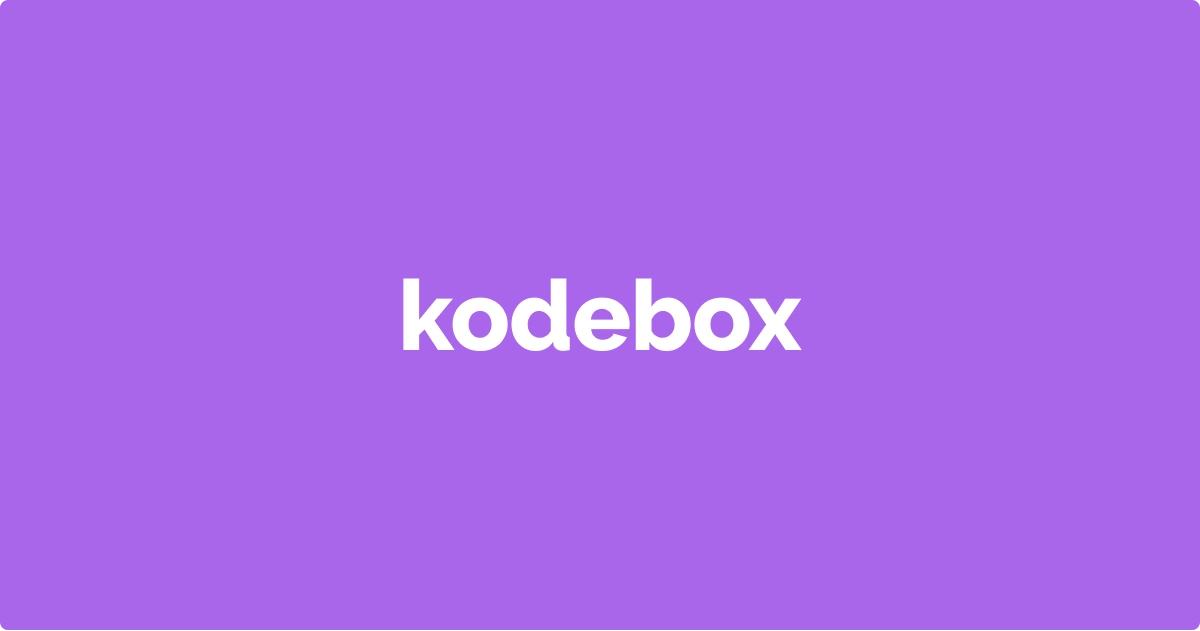 Levvels
Levvels is a global non-fungible token (NFT) services company established in the USA in 2022. The company allows users to trade entertainment-themed NFTs and digital collectibles and plans to broaden its content offerings from entertainment to various industries. Levvels aims to launch business platforms that combine intellectual properties and technology. [18]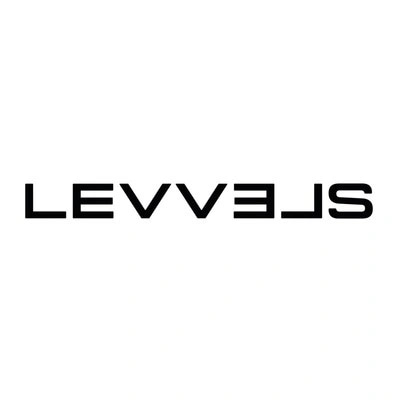 See something wrong?
Report to us.
Dunamu
Did you find this article interesting?