Heroes & Empires
Heroes & Empires is one of the first NFT gaming projects that combines modern RPG gameplay and blockchain technology. It is a Play2Earn strategy game that provides a fun gaming experience through high-end graphics, innovative auto-battler gameplay, and a competitive PvP system. It is a universe of exquisite digital collectibles, containing different races like Human, Goblin, Elf, Demon, Beast, Naga, God, and Undead which are waiting for the user to discover and collect.  [1][19]
The game was developed by Imba Games &CryptoViet Labs on the Unity engine. Heroes & Empires game is compatible with both PC and mobile to bring the best experience to players. [2]  [3][4]
Overview
Heroes & Empires is a strategy game that combines the distinctive elements of Idle RPG and the tactics of auto chess, connected with blockchain technology. By taking advantage of the Non-Fungible Token (NFT) feature to create characters and items and Play-2-Earn elements, players will be able to earn a steady income through DeFi integrations while having fun with many gaming features. The game is developed on Unity engine with modern gameplay and high-end graphics, separating it from the rest. [5]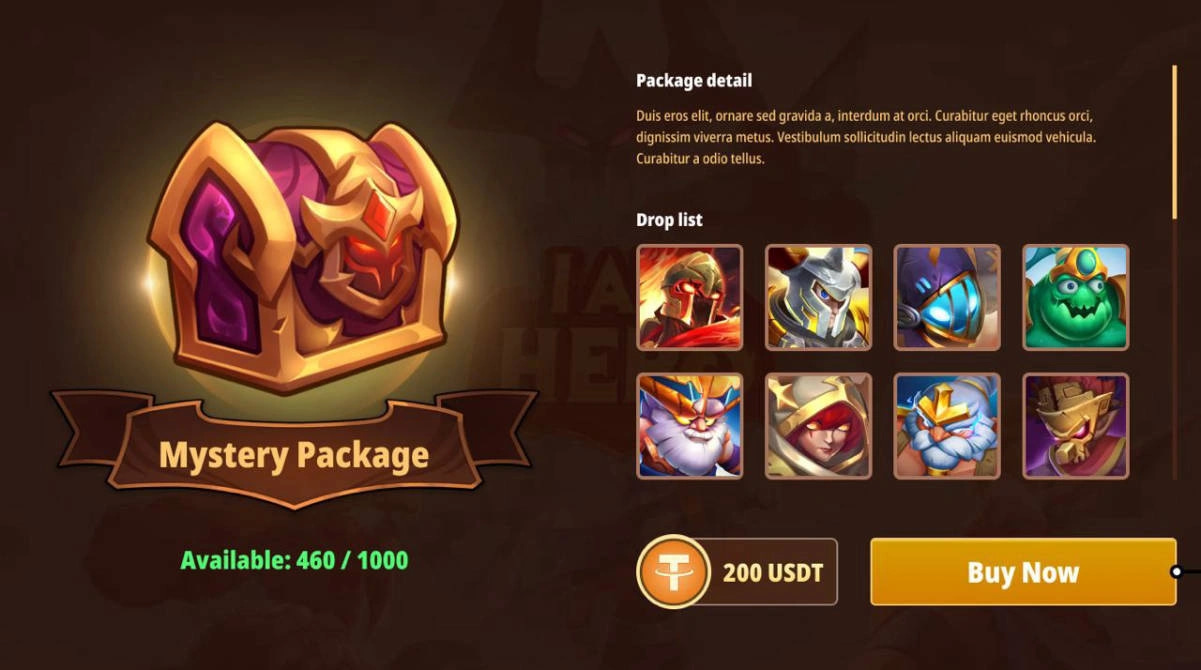 Heroes & Empires has digital collectible created using blockchain technology. Heroes & Empires universe has a lot of different races like Human, Goblin, Elf, Demon, Beast, Naga, God, and Undead which are waiting for the user to discover and collect.
In the game, players collect and upgrade heroes, gears from different Races and Classes. Each hero has its own abilities and characteristics. At the same time, players constantly increase the power of the heroes, participate in PVE, PVP battles and earn rewards.
Each hero and gear is backed by a unique NFT built on the BEP-721 standard.  [1][6]
Heroes & Empires is compatible with both PC and mobile to bring the best experience to players. [5]
Gameplay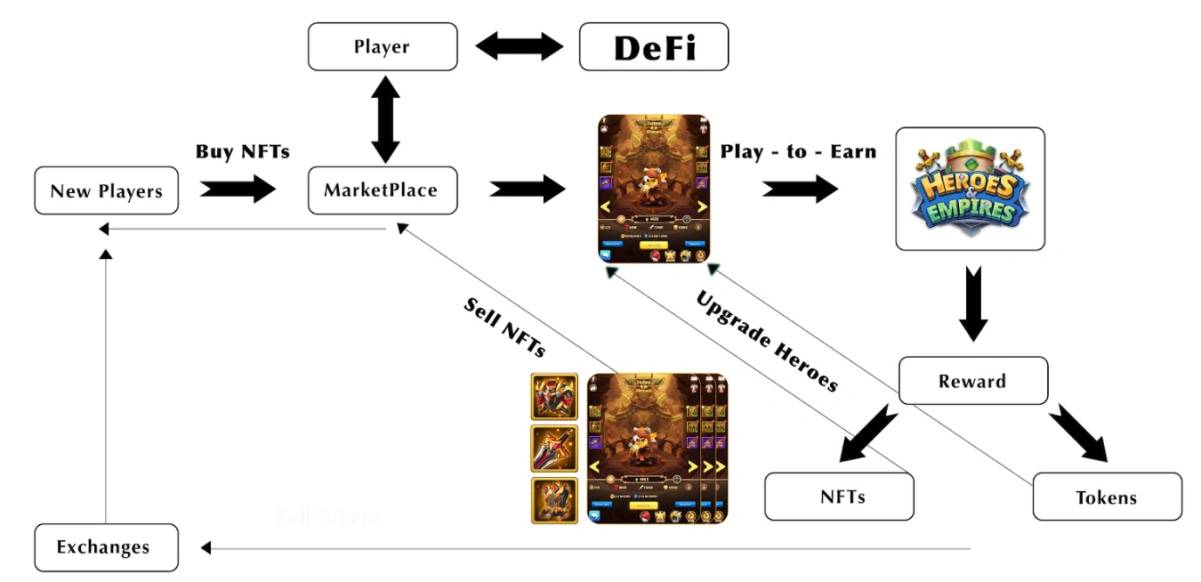 In Heroes and Empires, gamers have to participate in tactical battles and win them for rewards, including Hero NFTs, Gear NFTs, and HE tokens which is the native token of the ecosystem and a valuable NFT asset.
[7]
  Players can sell these NFTs on the secondary market to new players or use these NFTs to upgrade their Heroes. 
[18]
Features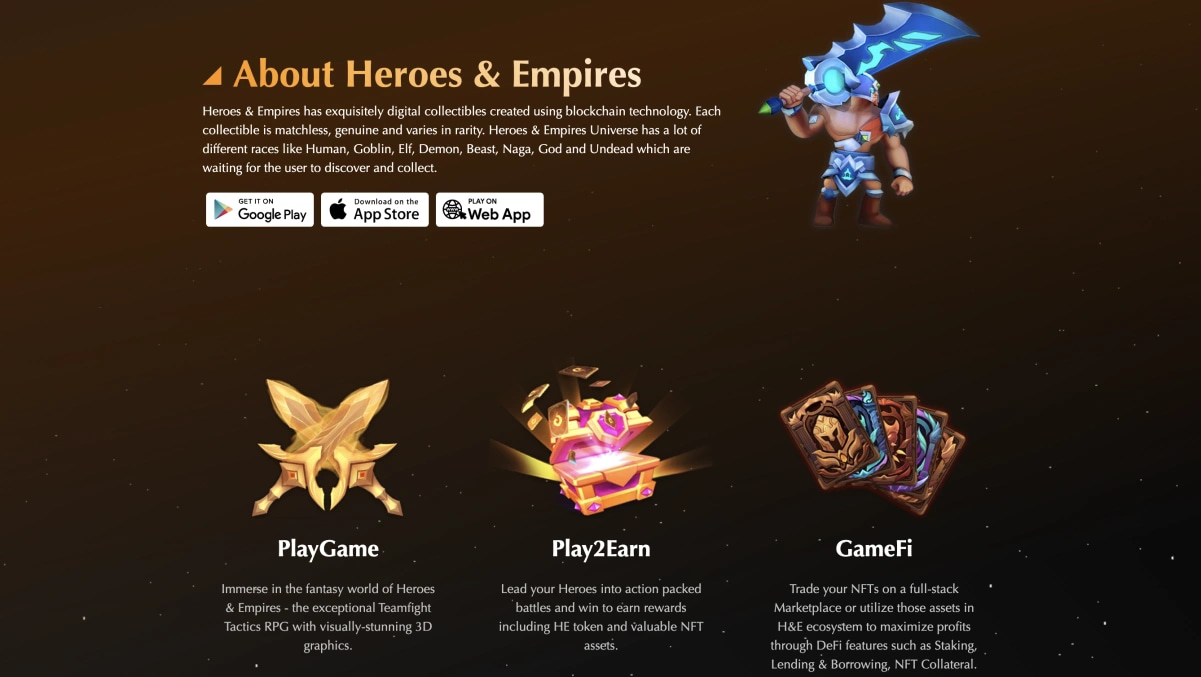 Play-2-Earn
Players can send their army of heroes into action-packed battles and win to earn rewards including HE token and valuable NFT assets.
GameFi
Players can trade NFTs on a full-stack marketplace or utilize those assets in the H&E ecosystem to maximize profits through DeFi features such as Staking, Lending & Borrowing, and NFT Collateral.
Idle RPG System
Players can collect and upgrade 70+ legendary heroes from different Races and Classes. Each hero has unique abilities and traits. They can power up these heroes with thousands of magical gears, skin, signature items and also set their heroes training while they are away.
Auto Battler Gameplay
Each hero recruited can form unique synergies. Stacking a team with allied heroes will unlock powerful bonuses that can crush rivals. There is no limit for a player to build their own tactics with dozens of hero traits: Warrior, Assassin, Mage, Warlock, etc.
The Heroes (NFTs)
In the game, there is a total of 75 heroes, divided into 8 Races and 7 Classes and they include:
Elf Race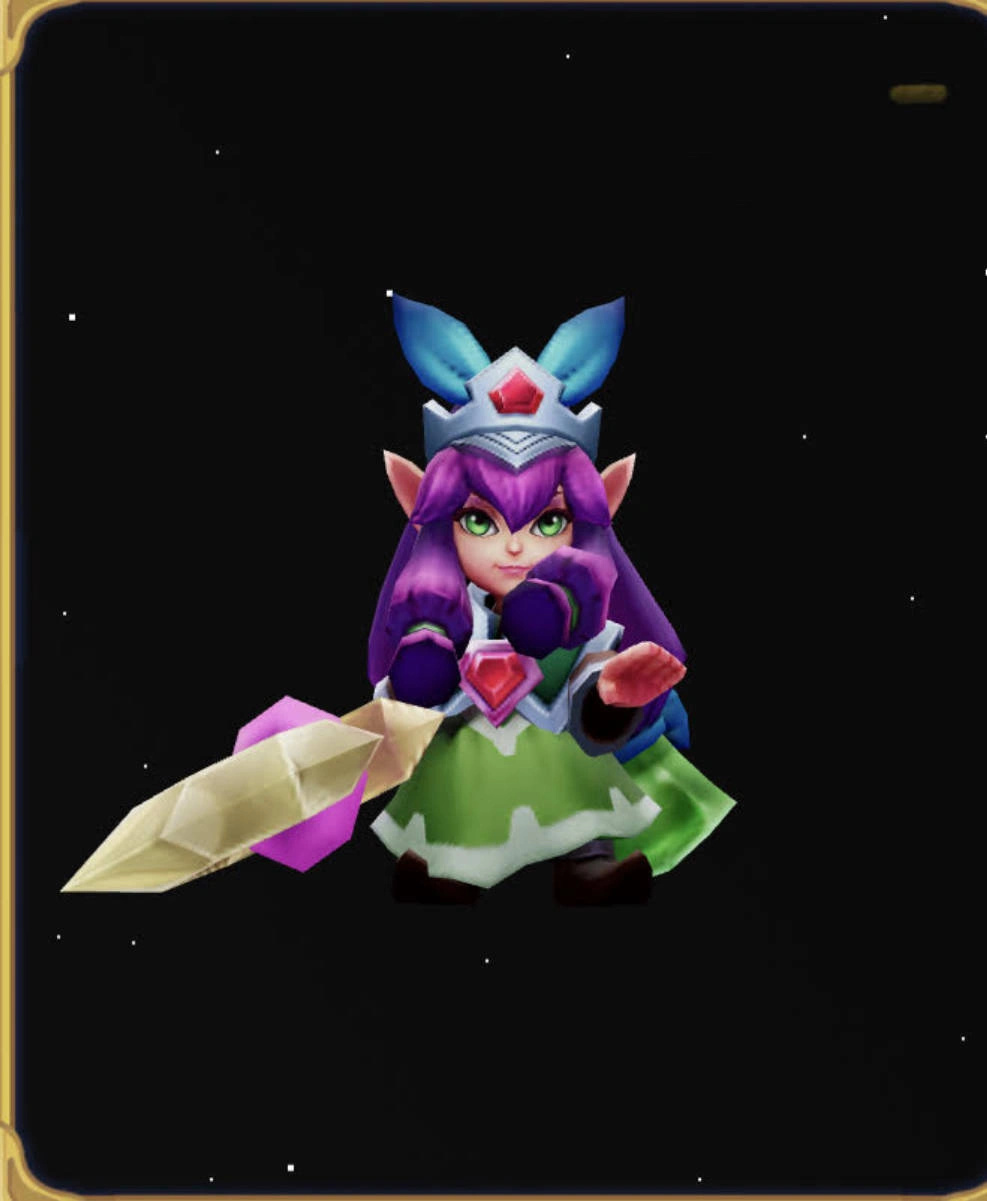 Elves are playful, humanoid creatures that are taller than the Goblin. They are born from Mother Tree in the Lista. Also, they inhabit the forests of the latter. They have abilities of transfiguration and matter distortion and their glades seem to exist in dimensions far removed from the normal flow of time. Elves were originally out of the war and didn't care about the Artifact, but Lista, the land they lived in, is one of the places with the most Artifact pieces. They comprise 11 heroes: Ruvina; Lynn; Midu; Faegon; Golemus; Gumiho; Tolan; Mrs. Hazard; Farah; Fairy Dragon; Chiken Bomber.
Beast Race
The Beast is a chimeric race of Sunda that are the mutated descendants from enlightened mortals that took the power of the spirit realm into themselves known as the God. From the ferocious, bestial power of Lionidas to the wicked allure of Bertha, Beast can look considerably different from one another, but they all share animal and human characteristics.
Nowadays, the Beast consisted of elements that had been eliminated from other societies and gathered in the land of Satin. They said that only the holy water from Aras can heal their mutation and pain. They include 11 heroes: Balerion; Chiron; Lionidas; Zak; Rafiki; Syllabear; Tusk; Bertha; Woft; Catapult; Mutant Rabbit.
Demon Race
The Demons are stated to be a collection of sentient weapons by Wye and the Shadow Order, of which only five have been revealed in modern times so far.
In truth, the Demons are corrupt Mutated who were imprisoned within their own weapons in an act that ultimately ended The Demon War. The nature of their corruption is implied to be self-inflicted after the mental scar left from the horrors of countless wars and those witnessed in the Artifact War, finally taking its toll on them centuries later with the subsequent fall of Sylora, leaving them feeling purposeless, betrayed and forgotten by the world they once swore to protect to which they gave their mortal lives to fight for.
In the centuries since a handful of these weapons have been rediscovered by the ignorant and the ambitious alike. They include 8 heroes: Fellow; Nekrosius; Succubus; QQtrox; Spectune; ClockCrank; Earth Dragon; Wyvern Dragon.
Goblin Race
Opinions differ as to where exactly the of the Goblins is to be found, though many claim to have traveled through unseen portals to a land of curious enchantment. They tell of a place of unfettered magic, where the foolhardy can be led astray by myriad wonders and end up lost in a dream, never to return at all.
For most of the peoples of Sunda, Goblins are typically something to be feared. Their fabled home of Amethias is said to be a mysterious, spiritual place, filled with odd trinkets and keepsakes gathered from across the material realm. Humans and Goblins used to be allies to fight again the Undead. However, the Human exterminated most of the Goblin after learning their magic. They include 11 heroes: Timble; Pigrider; Lorki; Dinger; Pharmacist; Tomee; Bomber; Ragnuk; Diggy; Ballista; Trainee SniperSniper.
God Race
The Asgard Mutated, also known as the god-warriors, were once humans who underwent a transformative ritual centuries ago, giving them extraordinary power and long life, so they could safeguard their nation and its interests. It was said that entire campaigns could be won the moment a god-warrior took to the field because their foes chose to turn and flee rather than face them directly. While few of them remain, they are still some of the strongest beings on Sunda. Other versions of the Asgard Mutated are Demon.
As a Mutated is created, a celestial concept merges with their mortal body and gains them ascended power. If a Mutated is trapped/removed from reality, the celestial concept connected to them will be trapped/cease to exist. There are 6 heroes: Hades; Tranqui; Ares; Wukong; Odin; Atharina.
Human Race
Humans are the dominant sapient life forms of Sunda. While their point of origin on the Continent is currently unknown, the majority of human diaspora arrived from either the eastern lands beyond Arora, Arora itself, or the Loro. They have a great variety of appearances, strengths, and magical powers. Humans have the chance to be empowered by a variety of magical sources, turning into God, Undead, or Beast. Demons are humans who have augmented themselves by technology and magic. They include 10 heroes: Kha; Akyla; Durin; Swift; Jeatah; Liona; Vy; Sonata; Caster Minion; Knight Minion.
Nega Race
Centuries ago, an ancient Beast of Arora traveled to the shores of Orin in search of a new home. The race built a hidden village beneath a coral reef in the sea. Though they had their enemies, the city was an impenetrable fortress, until a massive rift opened near their home. Their attempts to control the waters around them had proved to be unsuccessful, with countless Naga perishing. Their numbers were dwindling until the arrival of the Artifact.
The Naga resemble a mix between Humans and fish. They are capable of withstanding the enormous pressures of the Great Deep and being able to live in salt and freshwaters. Naga are always envious of God's power and luxury and are being invaded by the Demons to get the abundant source of Artifact. There are 5 heroes: Neptune; Tidus; Finn; Medusa; Nama.
Undead Race
The word Undead is a broad term that refers to beings that consist of a single soul or an amalgamation of souls originating from one or multiple mortal species that are bound to the physical realm by a physical or a magical medium.
Most of the Undead live in Modoon. For the most part, a dead soul trapped in Modoon will slowly diminish forgetting who it was in life. But by using the power of Artifact, they can become the most powerful specters which retain much of their personality, desires, and power even after the Collapse. It comprises 11 heroes: Elisa; Dusk; Kaiser; Jubaba; Haze; Leoric; Victor; Seth; Keepy; Warrior Minion; Friendly Golem.  [1][5]
Summoning Heroes
Just like in the military, players can increase the number of their heroes by summoning heroes. Players need to pay 00 HE tokens + Scroll per summoning. Players can earn Scroll by participating in in-game activities. The result of each hero summoning will give a random hero from Rarities, Rices to Classes.
Users can summon heroes by clicking "Store", please note that the Store only opens when the player completes Chapter 2-29.
There are 6 rarity levels of heroes: Common → Rare → Epic → Legendary → Immortal → Ultimate.
HE Token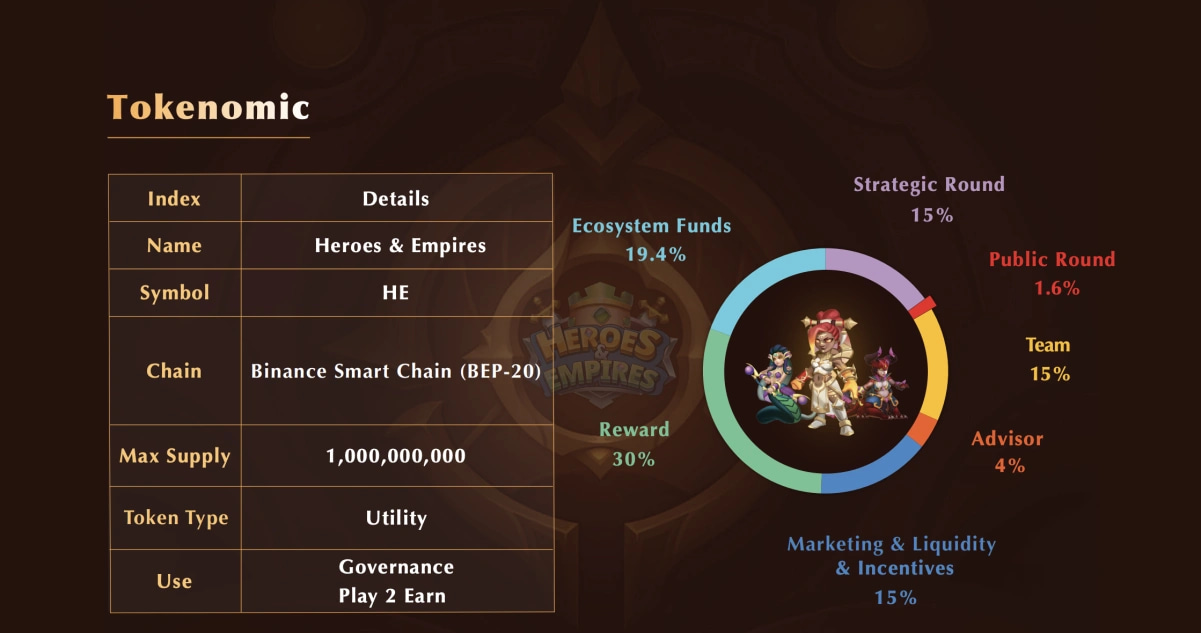 Heroes & Empires Token ($HE) is the governance token of Heroes & Empires, issued on the Binance Smart Chain (BSC). The total supply of HE is 1,000,000,000 tokens with the following use cases:
Play-to-earn (P2E) and events
Payment for minting Hero NFTs and Playing
Governance
GameFi
HE holders can earn HE tokens through playing games, participating in events, and key governance votes. Players can also earn HE tokens by participating in in-game activities. [20]
Token Metrics
| Details | Allocation | $HE | TGE | Vesting |
| --- | --- | --- | --- | --- |
| Strategic Sale | 15% | 150,000,000 | 20% | 3 months cliff, vest linear monthly for 16month |
| Public Sale | 1.6% | 16,000,000 | 25% | 3 Month cliff, vest linear monthly for 15 months |
| Team | 15% | 150,000,000 | 0% | Lock 1 year, 20% unlock every quarter |
| Advisors | 4% | 40,000,000 | 0% | Lock 1 year, 20% unlock every quarter |
| Marketing and Liquidity and Incentives | 15% | 150,000,000 | 15% | 1 month cliff, 15% an 2nd month,then vest linear monthly for 14 months |
| Ingame Reward | 30% | 300,000,000 | 3% | 1 month cliff, vest linear monthly for 33 months |
| Ecosystem Funds | 19.4% | 194,000,000 | 7.5% | 1 month cliff, 17.5% in 2nd month then 10 months cliff, 25% unlock every quarter |
| Initial Circulating Supply | NIL | 80,050,000 | 15% | 1 month cliff, 15% in 2nd months, then vest linear monthlu for 14 months |
| Full Diluted valuation | NIL | 800,500 | 3% | 1 months cliff, vest linear monthly 33 months |
| Token Allocation | NIL | 10,000,000 | 7.5% | 1 month cliff, 17.5% in 2nd month then 10 months, 25% unlock every quarter |
HE token is currently listed on the following Exchanges:
ZT
Gate.io
BKEX
DODO (DODO).
Game Modes
Player Versus Player (PvP)
Arenas
Weekly/Season Tournaments (Colosseum Legend and Grand Tournaments)
Arena
Players can participate in Arena battles by clicking "Fortress", note that the Fortress only opens when players complete Chapters 2-4.
The Arena is a league wherein users can accumulate ladder points and win rewards. Their ladder points will rise or fall depending on the outcome of their battles.
Players can enter the Arena free of charge for the first two times, after that they will need to use Arena Tickets to enter the Arena. Users will be charged 3 Arena tickets for free per day (One can complete in-game quests to earn more Arena tickets). Each season will last for two weeks which will have daily rewards and seasonal rewards. Over the course of the two weeks, users will be judged on their daily ranking as well as their final season ranking and rewarded accordingly.
Colosseum - Legend Tournament
The Legend Tournament season lasts for 2 weeks and is separated into 7 divisions, ranging from Novice all the way to Champion. The Legend Tournament is a best of three style competition. Players can adjust their defensive formation by selecting the Defense Team button. The quantity of Gladiator Coins a player receives is based upon their current division, with higher divisions offering higher amounts of coins. The accumulation of Gladiator Coins is based on the player's ranking and are acquired hourly. Gladiator coins will be automatically placed into the Gladiator Chest located at the top of the leaderboard and can be collected at any time.
Player can hold up to a maximum of 500,000 gladiator coins. Coins will no longer be accumulated once the maximum quantity has been reached. Players can exchange their gladiator coins for items in the Tournament Store.
Colosseum - Grand Tournament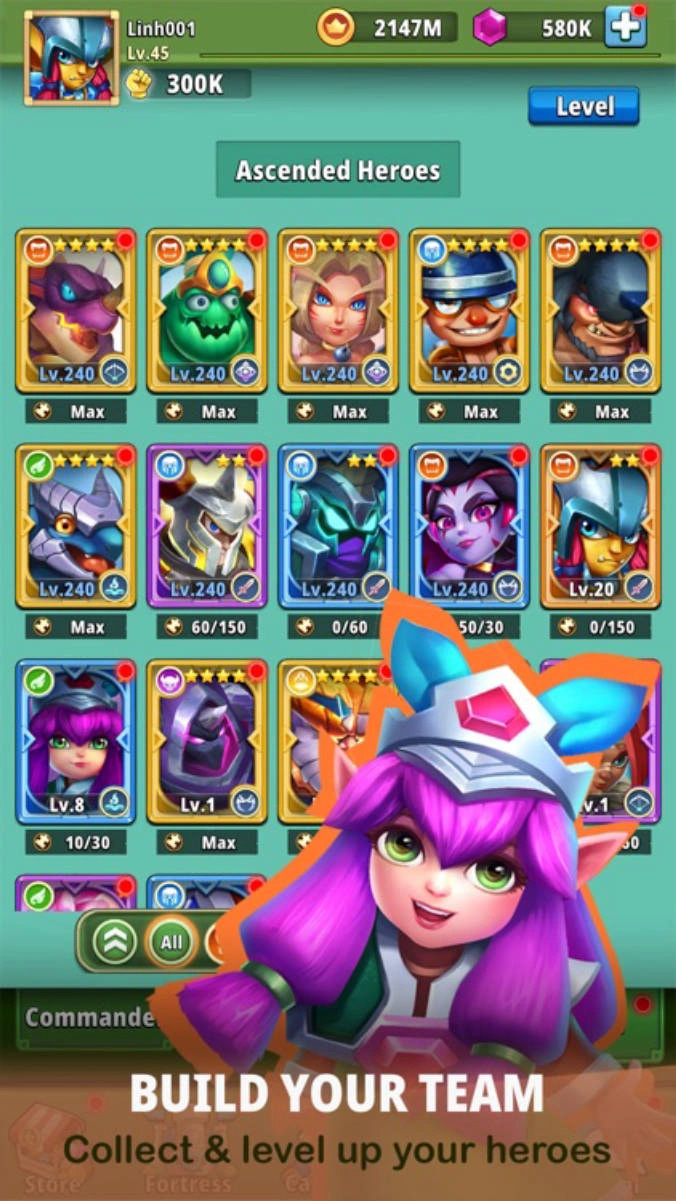 Grand Tournament is a cross-server tournament. All heroes used will automatically have their levels raised to 240 and will start with Ultimate tier gear at max enhancement level without race bonus. Also, hero tier, Signature Items, Artifacts will not be changed.
Every season, the top 10 players (the system may select more players if necessary) of the Legend Tournament will qualify for the Grand Tournament group stage. In the group stage, all players will fight each other once. If players in the group finish with an equal amount of points, their overall Attack Power will be used to determine which player progresses. Players that finish top of their group stage will then progress through to the Grand Tournament final stage.
Grand Tournament's final stage includes Quarter Final, Semi Final, and Champion.
The Grand Tournament group stage will run once per day, for one week. Once the week has ended, there will be an interim period that of one week. Once the interim period has ended, Grand Tournament will be re-opened again in order for a new tournament to begin. The Grand Tournament is a last-man-standing format competition. Surviving heroes of each round will continue into the next round maintaining the same amount of health with which they finished within the previous round.
If the battle timer runs out of time, the team with the most heroes on the battlefield will be victorious. If both teams have an equal number of heroes on the battlefield when the timer runs out of time, the team with the highest percentage of remaining health will be considered victorious. Once the victor has been determined, the losing team's remaining heroes will be classed as dead. [5]
Player Versus Environment (PvE)
Main Campaign
Endless Tower, Dungeon Trials, etc
World Bosses
Campaign Mode
Players join the campaign mode by clicking "Campaign", then clicking "Battle" to play. Players use their knowledge to arrange formations and defeat enemies.
After winning, players will receive well-deserved rewards and move to the new stage to fight stronger enemies.
PvE - Madness Tower
Players can participate in "Madness Tower" battles by clicking "Fortress", please note that the Fortress only opens when the player completes Chapter 2-4. Madness Tower will be available when players complete Chapters 2-12. Players will then be rewarded for defeating the enemies on each floor and thus permitted to the next floor.
If players have difficulty completing a floor, players can try rearranging their hero formation. There is a Madness Tower Leaderboard based on the number of Towers that the player has overcome. [5]
Clans
Players can create clans, recruit other players, and join exclusively activities and benefits exclusive to clan members such as:
Clan War
Clan Hunt
Tavern
Clan War Stage
In the clan war, stage clans must be level 3 and have at least 12 members to join the Clan War. It has 3 phases: Waiting Phase, Preparation Phase, and Battle Phase.
At the Waiting Phase, clans that meet the Clan War's condition will be scheduled to battle with each other. If new clans meet the conditions after this phase, they need to wait for the next week to join the Clan War.
At the Preparation Phase, each member needs to deploy a defense team in a tower. The clan may deploy up to 30 defense teams in 6 towers. The clan must deploy at least 2 defense teams at each tower before the war begins.
At the Battle Phase, the members that already deployed a defense team at the Preparation Phase can attack the opponent's towers. While attacking, any heroes that are killed cannot be used for the next battle. Successfully attacking or destroying a tower will reward players with Conquest Points. The clan which obtains more Conquest Points will be the winner and the rewards of a Clan War will be sent to all clan members' mail after the Battle Phase has ended. Each season of the Clan War will last for 4 weeks. [5]
Clan Hunt Stage
In the clan Hunt stage, Gaia Guardian is refreshed daily. Abyssal Queen will be opened when Clan Master or Clan Deputy uses enough clan activity point to activate the event. Once the event is open, each clan member can freely participate up to two times, battling the boss can reward players with clan coins, gold, gems, and many valuable items.
Tavern
In this stage, users can exchange Prestige for rewards. Players can obtain Prestige joining clan war. Tavern will be refreshed when the new season starts.
Players may exchange Ultimate Gear after completing stages 11-4.
Players may exchange Reset Scrolls in this event after completing stages 17-40.
Players may exchange Primitive Amber in this event after completing stages 17-50.
Players may exchange Purified Amber in this event after completing stages 18-40.
players my exchange Mighty Amber in this event after completing stages 19-40.  [7][5]
Quests
In heroes & Empires, there are 3 types of quests: daily quests, weekly quests, and progress quests. Players must complete these types of quests to earn rewards and HE tokens.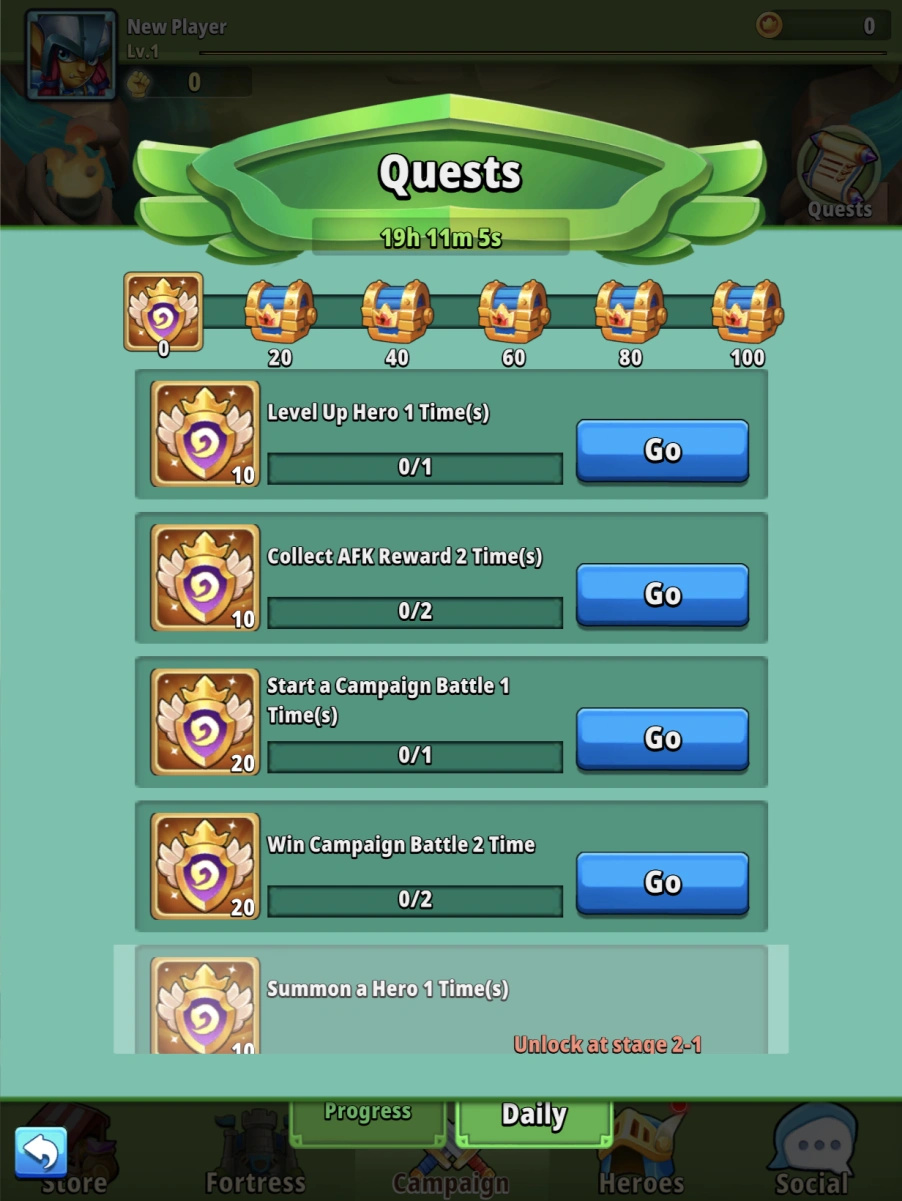 <strong>Daily quests</strong>: These can be done every personal game day, not to be confused with the one time only quests. Players need to complete quests to collect activity points. Activity points allow players to unlock quest chests in the quest menu. Players who earn all HE tokens and rewards during the day will not be able to earn more. Players have to wait until the next day to continue to do daily quests.
2. ‌<strong>Progress quests</strong>: Players complete different process quests to collect different rewards. Players must reach a certain stage to unlock new quests.
3.<strong>Weekly Quest</strong>: Coming Soon [5]
NFT's Collectibles
NFT Gears
There are 4 types of gear: Weapons, Armors, Helms & Boots. Each gear will have 3 different items. Each item will match 2 hero classes. There are a total of 72 items in gears.
Equipping gear will increase hero stats, making them more successful in fights and helping them survive longer.The higher the gear's rarity is, the stronger the gear will become. To increase the gear's rarity, players need to ascend the gear. Ascension is the process of upgrading gear's tier, stats, and level cap.
NFT Artifacts
Artifact will increase some of hero default stats. Players can use it to complement the hero weaknesses.
| Artifact Name | Description | Stat 1 | Stat2 |
| --- | --- | --- | --- |
| Zeus Talaria | An Artifact forged by Dura that allows wearer to fight on, even at the brink of death | Attack Speed: 8% | MR:5% |
| Zeus Master Bolt | An Artifact forged by Dura that can only be used by the honorable. It bestow s courage to Sword bearer | HP:5% | ATK:5% |
| Zeus Gauntles | An Artifact forged by Dura that will be able to perceive its enemy's weak spot and deal a fatal blow to them. | CRIT: 5 | PR:5% |
| Zeus Drape | One of Dura's Artifacts. Those that wear the drape will have Dura's blessing | DEF:8% | N\A |
| Zeus Crown | Artifact forged by Dura herself.The chalice possesses Dura's own blood and give renewed vigor to anyone that drink from it. | HP: 8% | DEF: 5% |
| Zeus Chalice | One of Dura's Artifacts. Dura's Conviction is able to strengthen the resolve of whoever wears it. | CRIT:3 | HP:5% |
| Zeus Aegis | An Artifact forged by Dura that calls upon the divine light for protection, allowing them to valiantly fight on. | Evasion: 4% | HP:8% [5] |
NFT Signature Items
This is an individual boost item only available for a hero and really boosts their effectiveness. These special items will increase hero stats as well as grant them some special abilities.

Upgrading signature items increase their stats as well as the buffs they offer. As the stat gains can have quite an impact on the hero, signature items have a large influence on the balance of the game at the later stages of it.
Examples of the Items include:
Frostbite Whip
Coward Crushers
The Cursed Hand
Peacemaker
Tome of the Dead
Boomerang Blade
Hatred's Claws
Toxic Slime
The Demon's Soul [5]
H&E World Map
Very old time ago, when the world was just nothing existed until four elements were born: air, water, earth, and fire. All four elements gathered to make the world flourished, and life started to begin. Over time, cities and lands were explored from deep forests to seas, from volcanoes to cold regions by 8 different races.
In Heroes & Empires, these lands and cities are drawn into maps. There are currently 33 maps and more will be expanded in the future. The maps will be arranged in order of difficulty. Each map will include many different battles. Players participate in the battles and win the rewards.
Some of the lands available are:
Centra Forest
One of the last remain forest in the world, protected by the great chief "The Balancer", this is the secluded living area of some primitive races. Centuries ago, Certra is full of gigantic vegetations, diverse faunas and peaceful native tribes, until the rare Eternium ores are discovered. The land was exploited, polluted, and shrunk by many foreign races. Now, its inhabitants could only see the great forest of yesteryear in their dream.
Openwater Port
Openwater is a port city like no other - home to monster hunters, dock-gangs, indigenous peoples, and traders from across the known world. This is also the only place you can find the Naga without being killed at first sight. Over time it becoming a vital stop for trade ships traveling near Serpent Islands. Almost anything can be purchased here, from outlawed technologies to the favor of local crime lords. There is no better place to seek fame and fortune, though death lurks in every alleyway, and the law is almost non-existent.
Eastern City
The world's third most populous city, the place is brimmed with culture and wealth. Though having such status is not always a good thing, since its authoritarian government is paranoid about keeping the city's wealth and power safe from other neighbors. The Great Barrier is the result of that paranoia, stretching from West to East, it was built on countless tears, blood, and sufferings from the city's own people. To the government's eyes, the barrier is their greatest achievement, but from outside views, it looks more like a giant cage, forever imprisons them.
Sylora Desert
The unforgiven Sylora desert was once the homeland of the mighty Solyran empire. Under the guidance of its emperor - "The Conqueror", the empire thrived and expanded. But after an era of prosperity, the mysterious sudden death of the emperor had caused the empire to crumble through countless civil wars, famines, and epidemics. In a span of a decade, the glorious empire had reduced to nothing more than a pile of sands, and over millennia become a bedtime story for the descendants of the scattered survivors.
Loro Snowcap
With sky-piercing mountains and eerie glaciers, Loro is hailed as the most brutal yet most majestic place in the world. Legend said it used to be a vast and green meadow, cut across by a clean and calm river, frost only existed at the top of the mountain. But then, the inhabitant - people of the Peace Kingdom - accidentally opened an ancient tomb, which released the Permafrost, turning the entire area into a barren wasteland. [5]
Collaborations
Heroes & Empires x Oxalus
Heroes & Empires is happy to announce a partnership with Oxalus that will provide the H&E community a number of unexpected advantages. Along with helping H&E players organize their gaming performance, the introduction of Oxalus technologies also makes NFT transactions more practical and straightforward. Think about how straightforward it will be for H&E users to monitor their own "gaming route" now that all information is undeniably digital.
This will surely be advantageous to the gaming community in a game where calculations are necessary to maximize formations and strategies. In particular, Oxalus will develop a tool to help guild administrators manage scholars and monitor important statistics/performance in games when the guild takes part in H&E. Furthermore, Oxalus Wallet is an excellent one-stop shop that will help H&E gamers manage their NFT assets more logically and methodically.
Following integration, Oxalus Wallet will be the second wallet to offer H&E in an efficient manner.
Heroes & Empires x Rikkei Finance
The Heroes & Empires community will gain a lot from the partnership that has been announced with Rikkei Finance. Now, the advertising from both parties will aid in boosting user traffic and giving users access to top-notch goods.
Future H&E economics will benefit from the connection with Rikkei Finance.
It increases the NFT's usefulness as a plot of land with both long-term and short-term advantages. Others may rent it for a predetermined amount of time, giving those users a passive source of income. Holders can exchange it with strong liquidity. These are the features that users of Rikkei Finance may access. The marketplace for Rikkei Finance presently supports the Metamask wallet and BNB Chain. Additionally, Marketplace is a peer-to-peer (P2P) platform where landlords may sell their NFTs and make them conditionally accessible to tenants.
Achievements
Heroes & Empires won Top 1 on Game2Blockchain, an NFT game competition co-hosted by Axie Infinity, Kyber Network, and TomoChain (TOMO).
On August 22, 2021, the Final of "Game2Blockchain" was co-hosted for the first time by key founders of many notable Blockchain projects including Axie, Tomo, Kyber Network, VCC Ex, TFI, and HUB. The event took place on Facebook live with the participation of the 12 most prominent NFT gaming projects from Vietnam. [8]
Governance System
the July 21 launch of Oversky's Governance, which will improve and expand the gaming and H&E ecosystem. Users may now submit suggestions for changes, and the community can vote on them to create a solid foundation for Heroes & Empires through Governance. You can cast your vote for any item, including new mechanics, features, or even difficulties that would make playing a game the way it is now unpleasant.
Any user is allowed to submit a proposal.
Accepted proposals will be made public and deposited in HE Station.
Use HE stakes to cast your vote, one HE staked equals one vote.
The suggestion will be put into effect and the user's HE deposit can be returned.
Fundraising
The funding round of Heroes & Empires has closed with $1.5 million raised through strategic fundraising.
Several big companies participated in a round, including Megala Ventures & Raptor Capital, Dao Maker, UG Ventures, Interchain Ventures, Magnus Capital, X21 Digital, Basics Capital, Cinchblock, Icetea Labs, and many more.
"We are delighted to announce the closure of this successful fundraising campaign," said Quyet Huynh, the CEO of Heroes & Empires. "This time, we have some of the most respected blockchain venture capitalists in the industry. And they were interested in what we were doing because it fits their vision of gamefi in the future." he added. [8]
Partners and Investors
Dao Maker, UG Ventures, Interchain Ventures, Magnus Capital, X21 Digital, Basics Capital, Cinchblock, Icetea Labs, Kyros Ventures, Kiem Tien Theo Trend, Tradecoin Vietnam, TK Ventures, MCG Capital, BelnCrypto, Hidden Gem, Infinity Capital, SS Ventures, CoinF, OnBlock Ventures, Wing Capital, HC Capital, Saigontradecoin, Tien Thuat Toan, Dau Tu Tien Dien Tu.
Team
Heroes & Empires is being developed by CryptoViet Labs and IMBA Studio. This game is also co-incubated by Megala Ventures.
CryptoViet Labs was founded in 2020 under the sponsorship of CryptoViet & Megala Ventures. The team consists of skilled and passionate developers with a strong belief in the future of blockchain technology. CryptoViet was established in 2016, founded by a group of crypto enthusiasts with the goal of providing a useful information channel.
IMBA Studio is the leading mobile game developer and publisher in Vietnam, established in 2015 in Ho Chi Minh City. IMBA Studio focuses on developing high-quality game products that attract millions of users, including I Am Hero (AFK Tactical Teamfight), Arche Hunter – Master of Arrow, Kawaii Mansion (Cute Hidden Object Game), etc.
Megala Ventures is one of the blockchain sponsors and Tech Labs in Southeast Asia. The company was founded in 2020 and since then has been a key contributor/incubator to at least 35 leading blockchain projects, including Casper Network, Persistence, Subquery, My DeFi Pet ($DPET), plus many more.
The team consists of 60 full-time employees. Heroes & Empires headquarters is located in Ho Chi Minh City, Vietnam.
| Name | Position(s) | LinkedIn |
| --- | --- | --- |
| Quyet Huynh | Co-founder and CEO | [9] |
| Anh Le | CPO and Co-Founder | [10] |
| Kha Do | CMO and BD | [11] |
| Vuong Truong | CTO and Co-founder | [12] |
| Lanh Nguyen | Technical Lead | [13] |
| Hiep Dang | Game Tech Lead | [14] |
| Truong Dao | COO | [15] |
| Quy Dang | Technical Blockchain Lead | [16] |
| Truong Nguyen | Game Developer | [17] |
Roadmap
July 2021
Initiated the project
Ideas & conceptual development
Partners & game studio negotiation
September 2021
Complete Play2Earn mechanism
Release Website v2.0
Marketing events
Testnet version (core team)
October 2021
SHO/IEO/SPO
Listing on DEX/CEX
Testnet version (for partners)
Testnet version (for communities)
Game Asset Offering (GAO)
Release MarketPlace V0.1
November 2021
Release Mainnet V0.1
Mint NFT Heroes
Redeem packages
P2E: PvE, PvP, Quest, Clan
Release Marketplace V0.2
December 2021
Adding Tournament PvP
Mint NFT Gears, Items
Clans War/Clan Hunt
Social/Friends feature
New PvE contents/features
Release app version
April 2022
Release Full-game
DAO
Sidechain integration
More PvE, PvP content [5]
See something wrong?
Report to us.
Heroes & Empires
Did you find this article interesting?