Jannis Pohlmann
Jannis Pohlmann a co-founder and the Tech Lead of The Graph, a decentralized query protocol for indexing. He is also a co-founder and the Head of Engineering as well as the CTO of Edge & Node, the initial team behind The Graph. [1][2]
Education
Jannis Pohlmann pursued his education in Computer Science and Human Computer Interaction, earning a diploma equivalent to a Master's degree from the Universität zu Lübeck. He attended the university from 2005 to 2011, with his main interests encompassing theoretical computer science, programming challenges, interaction design, and speaker location using microphone arrays. In 2009, he completed his undergraduate thesis titled "Porting the Thunar file manager to the Extensible Asynchronous Virtual File System Layer GIO," under the supervision of Prof. Dr. Till Tantau. For his graduate thesis in 2011, Jannis worked on "Configurable Graph Drawing Algorithms for the TikZ Graphics Description Language," also supervised by Prof. Dr. Till Tantau. [1]
Volunteering
From January 2005 to January 2011, Jannis Pohlmann served as a core developer for the Xfce Desktop Environment. During his six-year involvement, he contributed to various aspects of the project, including community management and leadership, release management and development processes, desktop middleware and applications, and web applications. He played key roles such as authoring the Xfce Release Model and release management web application, serving as the release manager for Xfce 4.8, maintaining Xfce core components, developing the thumbnailing service Tumbler, and coordinating the goodies infrastructure for Xfce extensions. [1]
Additionally, from January 2005 to January 2009, Jannis Pohlmann was involved as a developer and maintainer of source-based packages for Lunar Linux. During his four-year tenure, he worked with technologies such as Bash, Git, Autotools, SCons, CMake, and other build systems. [1]
Career
Jannis Pohlmann began his career as a software developer at Ingenieurbüro M. Tartsch, where he worked from 2004 to 2006. During this two-year period, he was responsible for planning and developing a C++ internationalization library. He also contributed to the design and implementation of a hierarchical configuration storage framework. Additionally, he worked on developing a graphical tabular editor for arbitrary data sources. [3]
From 2006 to 2007, Jannis Pohlmann served as a software developer at coalesenses GmbH in the Lübeck Area, Germany. His work at coalesenses involved various areas such as microcontroller platforms, custom microcontroller operating systems, and sensor-based network devices. Notably, he played a significant role in implementing different components of the iSense microcontroller operating system. [3]
Starting in 2007 and continuing until July 2010, Jannis Pohlmann worked as a research and student assistant at the Institute of Theoretical Computer Science, University of Lübeck. During this three-year and seven-month period, he focused on various areas, including image enhancement and equalization in signal processing and haplotyping algorithms in bioinformatics. His responsibilities included conducting weekly lecture tutorials, implementing and evaluating image enhancement and equalization algorithms, and developing and testing haplotyping algorithms. [3]
In January 2012, Jannis Pohlmann joined Codethink Limited as a senior software developer and architect based in Manchester, United Kingdom. He held this position until March 2014, primarily working on In-Vehicle Infotainment (IVI) systems and the Baserock Embedded Linux project. His roles included software architecture and development, project management, and technical leadership. He focused on topics such as Android with a particular emphasis on media playback and streaming, persistence and system boot in IVI systems, distributed system build and dependency graphs, and operating system bootstrapping. [3]
Jannis Pohlmann worked at Holzwerkstatt Himmler in Warburg, Germany, from February 2015 to August 2015. During this seven-month period, he built, restored, and installed wooden furniture and stairs. He also attended classes on technical drawing, furniture construction, materials, and woodworking machines.
From March 2016 to September 2017, Jannis Pohlmann worked as a software engineering contractor at Workflo, Inc. in the San Francisco Bay Area. During this one-year and seven-month period, he played a key role in building Workflo, a hybrid web/desktop product for teams of developers and designers. This product facilitated the creation and maintenance of React component libraries. Jannis also contributed to the development using technologies such as Electron, Webpack, Clojure, ClojureScript, Om Next, React, Datomic, clojure.spec, and CI/CD using Wercker and Kubernetes. He actively participated in the design and implementation of a Clojure/ClojureScript application framework based on functional design principles and a CQRS architecture. [3]
From February 2016 to March 2018, Jannis Pohlmann worked as a self-employed Clojure(Script) and React Consultant in the Hamburg Area, Germany. He provided software development, architecture, and tech lead services. [3]
As an external consultant, Jannis Pohlmann provided guidance and expertise at Functional Foundry in the Hamburg Area, Germany, from September 2017 to March 2018. During this seven-month period, he contributed to product development and helped transform concepts into polished products. [3]
From April 2018 to February 2021, Jannis Pohlmann served as the Co-Founder and Tech Lead at Graph Protocol, Inc. in the San Francisco Bay Area. He played a vital role in overseeing the technical direction and development of the company. In February 2021, he co-founded Edge & Node in Berlin, Germany, where he has been serving as the CTO since March 2022. In this full-time position, he leads the technical aspects of the company, building upon his previous experience and expertise. [3][4]
See something wrong?
Report to us.
Jannis Pohlmann
Did you find this article interesting?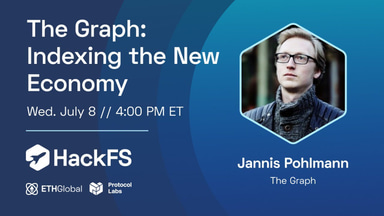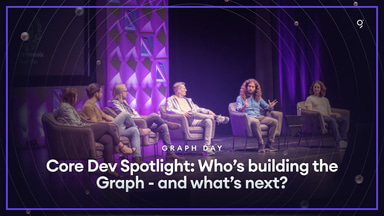 REFERENCES
[1]
Linkedin Profile
May 22, 2023
[2]
Edge & Node linkedin
May 22, 2023
[3]
Linkedin Experience Section
May 22, 2023
[4]
we3 on founders of The Graph
May 30, 2023