Karishma Priyadarshini
Karishma Priyadarshini is an Executive Editor at IQ.wiki. She writes and edits various crypto-related wikis.[1][2]
Education
Karishma completed her primary education in Telangana, India. Later, she transferred schools and completed her secondary education in Visakhapatnam, India.
From 2014 to 2016, she completed her Intermediate education at Narayana Junior College, majoring in the fields of Maths, Physics, and Chemistry.
In 2020, she graduated from Chaitanya Engineering College with a Bachelor in Technology, majoring in Electronics and Communication Engineering. She was interested in the hardware components of electronics and its nature. During her 3rd year, Karishma gave a theoretical presentation on Aerographene. For her final project work, she gave a theoretical and practical presentation on Automated Door Lock System.
In 2022, she completed her Master's in Embedded Systems from Raghu Engineering College. Here, she gave a theoretical and practical mini-project presentation on IoT-based Weather Monitoring Systems using RaspberryPi in her 2nd semester. Her interest in the Platooning System of the Vehicles had driven her to present a theoretically volunteered experiment on Fleet Management Path Planning using VREP, simply based on Lua Libraries. She completed her final project and got a paper published in NeuroQuantology journal, based on Design and Implementation of Deep Learning based Image Detection for V2V Application.[1]
Career
In late 2019, Karishma interned at HPCL, a Petroleum industry company, for about a month.
In early 2020, she interned at ShellPro Technologies in the Networking area. She also self-taught a few software skills which form an integral component of her pursuit, through coursework.
In April 2021, she started working at WNS Global Services SA as an Associate, for about a year, in the field of network and communication, aligning the database of the products.
In April 2023, she freelanced as a Managed Network Expert at Chegg India., for about a month, teaching Advanced Physics online.
In May 2023, she joined IQ.wiki as a Content Editor, where she has been working on various crypto-related topics, which include DeFi, cryptocurrencies, crypto exchanges, blockchain, educational wikis, people in crypto, and organizations. Her piqued interest in web3 made her explore the crypto encyclopedia, IQ.wiki.[3][1]
Personal Interests & Activities
In her spare time, she tutors different classes of students, which includes her majoring in technical subjects.
Karishma took part in various creative activities, where she has received many awards for her artwork and singing since her childhood. She is also interested in working with various types of materials to make craftwork.
While at Chaitanya Engineering College, she displayed initiative in the NCC Student Committee (2016-2019), and Project Exhibition (2020).[1]
See something wrong?
Report to us.
Karishma Priyadarshini
Did you find this article interesting?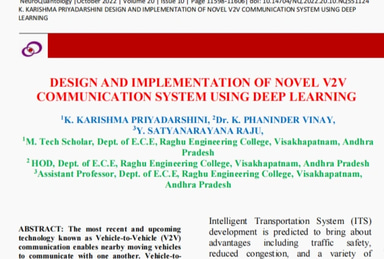 REFERENCES
[1]
Linkedin profile
Oct 27, 2023
[2]
BrainDAO official website
Oct 27, 2023
[3]
IQ.wiki profile
Oct 27, 2023