Kyberswap
KyberSwap (founded 2017) is a Decentralized Exchange (DEX) platform based on the Ethereum Network.[2] 
The app offers cryptocurrency alerts and a safe and secure way to buy, trade, and transfer over 70 different cryptocurrencies. It has facilitated over 827,000 ETH worth of trades, powered token swaps for over 55 applications, supported over 70 ERC20 tokens, and has more than 24 different reserves contributing liquidity to the network.[1]
History
KyberSwap was founded by Loi Luu in 2017 in Singapore and was launched on the Ethereum mainnet in 2018. Loi Luu explained that
CEO and Co-founder, Loi Luu
"Building Kyber's liquidity protocol took my team and me many months of hard-work, but it was extremely rewarding and laid the strong technical foundations for Kyber to emerge. We launched our in-house token swap service KyberSwap on the Ethereum mainnet on February, 2018, and since then our protocol has facilitated over 827,000 ETH worth of trades, powering token swaps for over 55 applications, supporting over 70 ERC20 tokens, and has more than 24 different reserves contributing liquidity to the network."
Since its launch, Kyber Network has pushed to provide immediate value to the crypto space by developing KyberSwap — a fast, simple, and secure token swap platform.
Currently, KyberSwap is one of the most popular Ethereum DApps to swap ERC20 tokens such as , (WBTC), ETH, DAI, TUSD, and others.[3]
KyberSwap is the fastest and easiest way to buy and sell tokens in a decentralized manner. Token exchange happens fully on-chain, which means KyberSwap never holds users' funds, and trades are always transparent on the blockchain.
Kyber Backstory
From an interview with the founder Loi Luu, he explained the inspiration behind Kyber.
"My co-founders and I were initially motivated to improve the 3 foundational pillars of the blockchain world, namely decentralization, scalability and security. On security, we built Oyente, which was the first automated smart contract verification framework and one of the most used open-source auditing tools by security experts today (e.g. Melonport, Quantstamp). "
"On decentralization, our work on Smartpool was focused on preventing over-centralization of mining pools, which made the underlying blockchain networks more secure and censorship-resistant. On scalability, our work on Elastico was the first proposed sharding solution for public blockchains and directly inspired the design of Zilliqa, currently one of the most promising scalable blockchain projects."
"Over time, we wanted to work on a platform that would allow us to bring the benefits of decentralized technologies to a much bigger audience and facilitate many other real-world use cases. The key moment happened for us when a project approached us to discuss if it is possible to accept a different token in addition to Ethereum, with the intention to have common token-holders and community with another token ecosystem.It turned out that no existing solution then addressed the problem in a practical way. The more we worked on the problem, the more we realized the potential impact of solving it."
"Besides removing key hurdles that hinder the adoption of decentralized technologies, it would give equal access to services and platforms to token holders regardless of which token they hold.Since then, we sought to facilitate seamless decentralized token exchange between different projects and ecosystems. That we thought, might eventually lead to equalizing access to everyone, regardless of origin, location, power or background."
How It Works
Create an Etheruem Wallet
Create a New Wallet with Torus
Users are to go to Kyberswap.com and if they have an existing Ethereum wallet, they can login using Metamask, Ledger, Trezor, Coinbase Link, Wallet Connect, or other common options. If not, users can just click on the 'Torus' button.
Choose the preferred social media login method. Currently, 5 options are available; Gmail, Facebook, Reddit, Twitch, and Discord. Each social media login type is linked to a different Ethereum address, after selection, the address will be created.
Create a new wallet with Metamask
Install the MetaMask browser extension, and create a wallet on Metamask by following their instructions below.
Create a new wallet on the KyberSwap Mobile App
Download the KyberSwap app available for both Android and iOS (Testflight) devices, and create a new wallet there fast.
2 Buy Ether with Fiat
The new wallet will be empty, so the next step is to buy some Ether/ ETH, the native digital currency of Ethereum.
On KyberSwap.com, click 'BUY ETH' on the menu bar and a simple drop-down list with MoonPay and Wyre fiat to crypto options will appear.
MoonPay or Wyre can be used directly on the KyberSwap.com site to easily purchase ETH with fiat currency (Visa/Mastercard credit or debit cards, or apple pay). It is a very simple process and users can enjoy multiple fiats to crypto on-ramp options. For other options like Simplex and Ramp Network, head to app.tor.us.
Alternatively, there are also in-person or peer-2-peer options such as LocalEthereum where you can find offers from other people.
3 Swap ETH for KNC or other ERC20 tokens
After buying ETH and receiving it in the wallet, users are to connect their wallets and use KyberSwap to easily trade more than 70 other tokens including Stablecoins DAI, USDC, TUSD, USDT, digital gold DGX, as well as MKR, LINK, KNC, SNX, and WBTC (Wrapped Bitcoin).
Features
Detailed below are some of the key features on KyberSwap:
Simple Swaps: On KyberSwap, fast, simple, secure token swaps is done in just a few clicks. Kyber never holds your funds, you're always in control.
Limit Orders: KyberSwap allows you to set non-custodial limit orders. You don't have to monitor volatile crypto markets 24x7 as you can place orders to buy/sell tokens at your desired rate — no time wasted depositing and withdrawing tokens to an exchange account!
No Trading Limits: There are no trading limits, and Know your customer required. Enjoy NO restriction to your trading amount. Liquidity is subject to Reserve capacity.
Price Alerts: Price Alerts can be set so as to get notified whenever the token price hits your target alert level.
Price Trend Notifications: Powerful notifications that let traders know when their token price is moving.
Portfolio Dashboard: Track your performance, your transaction history, and portfolio token distribution over time.
Troubleshoot transaction issues easily: Simply paste your transaction hash on our Kyber debugger tool.
See something wrong?
Report to us.
Kyberswap
Did you find this article interesting?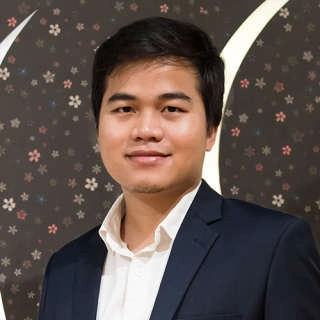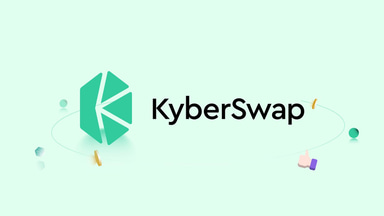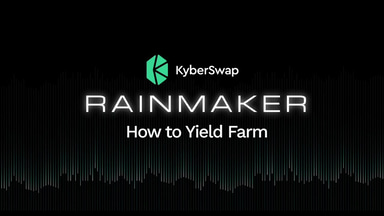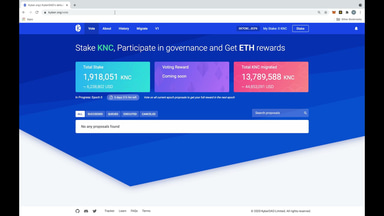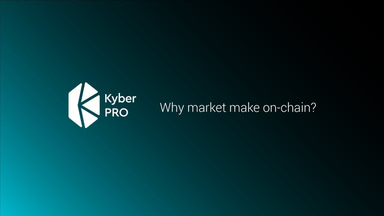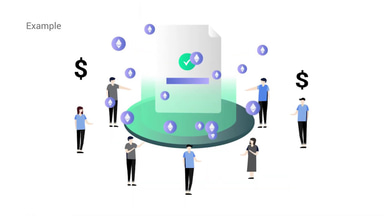 REFERENCES
[1]
official website
Aug 28, 2022
[2]
about kyberNetwork
Aug 28, 2022
[3]
Kyberswap twitter
Aug 28, 2022