Michel Lee
Michel Lee is the Executive President at HashKey Group, a financial service provider with a focus on the web3 space; and is also a Co-Founder of Cybertech Partners (Asia) Ltd. Prior to his current positions, he has worked for UBS for 25 years, assuming three different roles during his time at the company. [1][2]

Education
From 1990 to 1992, Michel Lee pursued his Bachelor of Science (1st Class) in Physics & Computer Science at University College London (UCL). Subsequently, from 1992 to 1993, he continued his education at Imperial College London, where he took a Master of Science program in Advanced Information Technology with a specialization in Artificial Intelligence. [2]
Career
In the first 25 years of Michel Lee's career, he worked for UBS, a multinational investment bank and financial services company, gradually moving up the corporate ladder. [3]
UBS
In the early years of his career, from July 1993 to May 1995, Lee worked in London, United Kingdom, where he engaged in Quantitative Research & Investor Coverage. [3]
Following this, he transitioned to Tokyo, Japan, and served as Managing Director, Head of Structured Products, from June 1995 to June 2008. In this role, he played a key part in shaping and overseeing structured products within the Japanese market. [3]
In July 2008, Lee moved to Hong Kong where he held the position of Managing Director, Head of Capital Markets & Derivatives, Asia-Pacific until October 2018. In this role he had to take leadership in capital markets and derivatives, contributing significantly to the Asia-Pacific region. [3]
Continuing his tenure at UBS, Lee took on the role of Board of Directors, UBS Securities, and Head of China Investment Banking from January 2017 to October 2018, lasting 1 year and 10 months. During this time, he was responsible for directing investment banking activities, particularly focusing on the Chinese market. [3]
Current Positions
Cybertech Partners
In October 2018, Lee co-founded Cybertech Partners (Asia) Ltd. in Hong Kong SAR, where he has been serving as a Co-Founder, overlooking and taking leadership of the company's direction and its involvement in the technology sector. [3]
HashKey Group
Since January 2019, Lee has held the position of Executive President at HashKey Group, a financial services company serving for individuals, businesses and people in the cryptocurrency and blockchain space. in Hong Kong. At this position, he continues to contribute to the strategic leadership and executive decision-making within the organization, aiming to fully understand each company that they are looking to partner up with in terms of their goals and focal points, and looking for a strong team behind them. He highlighted this at an Institutional Investors and Digital Assets panel in 2020: [3][4]
"We started really understanding who are the smartest people, who has the best teams, and a lot of these are affiliated with universities with some of the smartest scientific institutions globally. Really understanding the angle that they are coming at and the innovation that they're bringing"
See something wrong?
Report to us.
Michel Lee
Did you find this article interesting?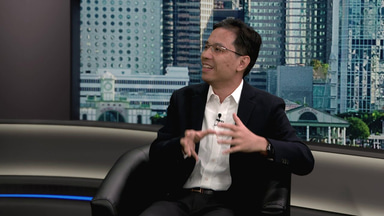 REFERENCES
[1]
Twitter Profile
Nov 16, 2023
[2]
Linkedin Profile
Nov 16, 2023
[3]
Linkedin Experience Section
Nov 16, 2023
[4]
Institutional Investors and Digital Assets panel
Nov 16, 2023