Oasis
Oasis (launched in October 2019) is a liquidity pool and decentralized exchange (DEX) platform built on the Ethereum blockchain. It was developed by the creators of the Maker Protocol generally known as MakerDAO. It offers trading of ETH and ERC20 tokens, earning interest on Dai and also borrowing Dai in the Ethereum DeFi (Decentralized Finance) ecosystem. [1][2]
Company
Oasis is a product of MakerDAO. Maker is a Decentralized autonomous organization on the Ethereum blockchain founded in 2014 by Rune Christensen. Rune Christensen is also the CEO of the company while Bartek Kiepuszewski is Head of the Oasis project.
Maker DAO issues two cryptocurrency tokens, Maker (MKR) - a governance token for Maker platform and the world's first decentralized stablecoin, Dai created on Ethereum, which eliminates volatility through a system of smart contracts. MakerDAO is a growing ecosystem with over 400 apps and services integrating Dai, including cryptocurrency wallets, DeFi platforms, games, and more.
Fundraising
MakerDAO raised a total of $27 million USD in funding over 5 rounds with the latest round being held on Dec 19, 2019. It is funded by some of the well-known investors that include Andreessen Horowitz, Walden Bridge Capital, and Polychain Capital.
Overview
Oasis is a decentralized exchange (DEX) where the users can exchange ERC20 tokens, borrow Dai and earn savings. It is termed the New Oasis as it is an advanced version of OasisDEX.com and Oasis.Direct, which were introduced in 2018-19. Using Oasis.Direct, users were able to transfer ETH for the Dai stablecoin, as well as MKR instantly, with no account needed and zero fees. [3] 
The New Oasis portal brought exchange and also earnings to Dai Saving under one portal with the new Dai Saving Rate (DSR) feature. Users can trade Multi-Collateral Dai and the multitude of collateral assets backing Dai, including security tokens, while also conveniently accessing Collateralized Debt Position (CDP) features for all of these assets. It is also made with a vision to pursue a new solution that complies fully with applicable global regulations.
Features
The New Oasis enables users to take advantage of exchange and also borrowing services. Once a user logs in with any wallet it shows the Dashboard with cryptocurrencies and tokens in the wallet.
Oasis Trade
Oasis Trade UI
Oasis Trade is an advanced version of Oasis DEX. It is a decentralized, permissionless, open-source protocol, and anyone can develop a project on top of it and contribute to the liquidity in the DeFi ecosystem.
On the Oasis app, a user can trade Ethereum, Dai, and other ERC20 tokens. The user can place a limit order or they can also use instant exchange order to get their desired cryptocurrency instantly. These digital assets are paired with Dai and WETH both, stablecoins like USDC, PAX, and TUSD are only paired with DAI. Wrapped Ethereum (WETH) is an ERC20 compatible version of ETH and represents 1:1 Ethereum.
The list of сryptocurrencies and ERC20 tokens available to trade are tabularized below. Eventually, it will support a multitude of collateral assets backing the DAI token.
| Cryptocurrency | Ticker Symbol |
| --- | --- |
| Wrapped Ethereum | WETH |
| DAI | Dai |
| Augur | REP |
| 0x | ZRX |
| Basic Attention Token | BAT |
| Chainlink | LINK |
| Wrapped Bitcoin | WBTC |
| Compound | COMP |
| Kyber Network | KNC |
| Decentraland | MANA |
| Paxos Standard | PAX |
| USD Coin | USDC |
| TrueUSD | TUSD |
Multiply Trade
In May 2020, the developers added a new feature - Multiply. Users can now use ETH as collateral to borrow Dai, which can then be used to buy more ETH, and so on, creating multiples of up to 2x. It is built on top of the Maker Protocol and allows users to borrow Dai and create Multiplied Positions, similar to leveraged or margin positions but without the need to borrow funds from a counterparty.
For example, if a user creates 1.5X multiple trade with ETH/Dai pair, they can start with either WETH or Dai. So if the user deposits 10,000 Dai into their Multiply Account, they can then place a Buy Order for 15 ETH (assuming the price of ETH is ~ 1000 Dai), which would sell the 10,000 Dai for 10 ETH, lock the 10 ETH into their Multiply Position, and draw 5,000 Dai against it, which is then sold for an additional 5 ETH. The user now has a 1.5x multiple of their initial investment. The user can also use 10 ETH, depositing it into their Multiply Account, and using it to lock into their Multiply Position, drawing 5,000 Dai as before and then selling this for ETH. Both of these methods will involve just two transactions, depositing and then placing the Buy Order, taking them to the 1.5x multiple. This can be simplified in a tabular form below (assuming ETH Price is 1000 DAI).
| Initial Deposit | Buy Order | Sell Order | ETH Remained for Locking | Dai Allowed to Draw Against Lock |
| --- | --- | --- | --- | --- |
| 10000 DAI | 15 ETH | 10 ETH for 10000 Dai | 5 ETH | 5000 DAI |
| 10 ETH | | | 10 ETH | 5000 DAI = 5 ETH (Total 15 ETH = 1.5x of Initial Deposit) |
Oasis Borrow
Collateral Options
This is a section where users can mint the stablecoin, Dai, by locking collateral supported by Multi-Collateral Dai in Vaults. Each collateral asset deposited has its own Vault and the users will be able to open and manage multiple Vaults from the Borrow dashboard quickly and easily. It currently supports Ether (ETH) and Basic Attention Token (BAT), 0x (ZRX), Chainlink (LINK ), Wrapped Bitcoin (WBTC), Compound (COMP ), Kyber Network (KNC), Decentraland (MANA ), USD Coin (USDC) , TrueUSD (TUSD), Balancer (BAL), renBTC (RENBTC), Aave (AAVE), Gemini dollar (GUSD), Uniswap (UNI), and yEarn (YFI). These cryptocurrency collaterals are categorized as A and B, and each collateral type has its own risk parameters. Typically, these two types differ on the basis of stability fee and liquidation ratio. The users need to take the following parameters into account while borrowing DAI.
| Stability Fee | Liquidation Ratio | Liquidation Fee | Available DAI for Particular Type |
| --- | --- | --- | --- |
| Range: 0% to 50% | Range :101% to 175% | 13% | Depends on the liquidity |
Oasis Save
Oasis Save Dashboard Example
Oasis Save is home to the Dai Savings Rate where the user can earn an annualized interest from locking Dai via Maker smart contracts. A user inputs the amount of Dai and then presses "Deposit". This will pop up a transaction that the user needs to sign in order to process. Once it approves, their balance gets updated and the user starts earning interest on deposited Dai. The deposited Dai and interest earned can be withdrawn at any time. Oasis Save is integrated directly in the New Oasis version dashboard and users can start depositing Dai from there.
Oasis Tutorial
How to use Oasis Features
To use any Oasis feature, the user needs to sign in with any Ethereum wallets such as MetaMask, Coinbase Wallets, Trezor, Ledger or they can use the WalletConnect interface to connect with any mobile wallet. Recently, Oasis added login via email address as well. If a user is new and wants to buy Dai, it also supports the purchase of Dai from over 100 countries around the world, including Europe, the US, and parts of Latin America through connections with various partners. Oasis has partnered with three registered third-party providers - Latamex, Wyre, and MoonPay to facilitate user purchases of Dai using a range of debit or credit cards or bank transfers.[4]
Fees
Oasis is free to use, however, the user will need to pay transaction fees (gas) to the Ethereum network and fees such as stability fee and exchange fees associated with Maker and other protocols that depend on the particular feature. If a user is going to buy DAI with third-party providers, there can be additional fees.[5]
Deposit Methods
Oasis Exchange does not – like all (or at least close to all) other DEXs – accept any deposits of fiat currency. This means that crypto investors without any previous crypto holdings can't trade at this trading platform. In order to purchase your first cryptos, you need a so called entry-level exchange, which is an exchange accepting deposits of fiat currency.
See something wrong?
Report to us.
Oasis
Did you find this article interesting?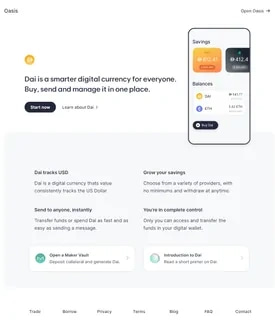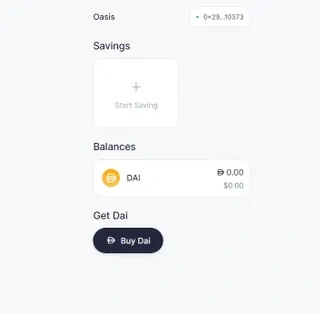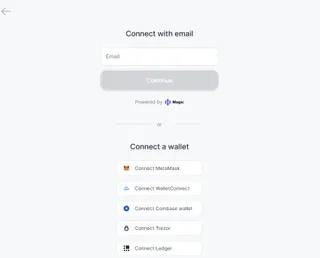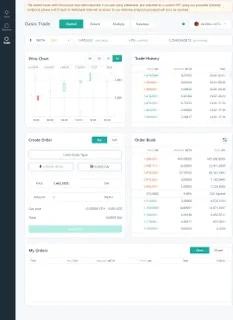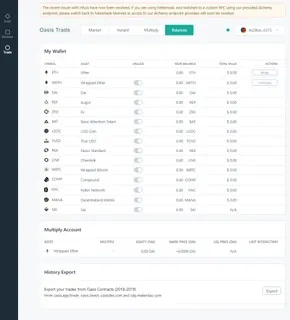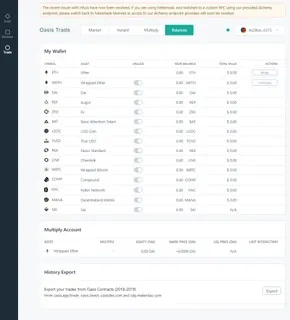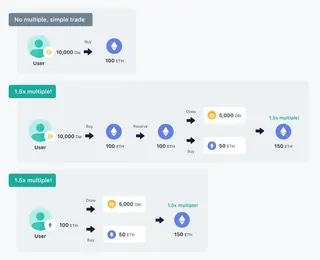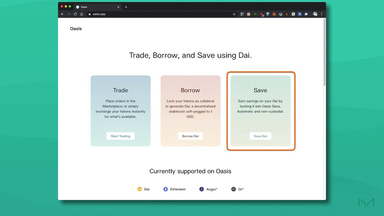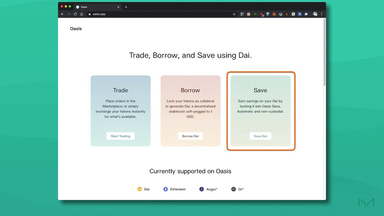 REFERENCES
[1]
MakerDAO Financials
Aug 11, 2022
[2]
MakerDAO official website
Aug 11, 2022
[3]
New Oasis Announcement
Aug 11, 2022
[4]
review of oasis exchange
Aug 25, 2022
[5]
about the exchange
Aug 25, 2022