OKB
OKB is a cryptocurrency designed to connect digital asset projects to OKX exchange users as well as professional investors, creating an OKX ecosystem that can help advance blockchain technology and the digital asset industry as a whole.[1][2]
OKB is the native exchange token of OKX that provides discounts on trading fees, access to the OK Jumpstart initial exchange offering (IEO) platform[11], and voting rights for tokens to be listed on the exchange. [5]

History
OKX
OKX is a Malta-based cryptocurrency exchange that launched in 2017. It released its native OKB token in March 2018 as a utility token that enables users to access the crypto exchange's special features. The coin is used to calculate and pay trading fees, grant users access to voting and governance on the platform, and reward users for holding OKB. [5]
The OKX team is headed by CEO Jay Hao, with the support of CSO Alysa Xu, and Director of Financial Markets Lennix Lai. Jay Hao is a tech veteran and seasoned industry leader with a background in engineering. Before joining OKEx, he focused on blockchain-driven applications for live video streaming and mobile gaming. Before tapping into the blockchain space, he garnered more than 20 years of experience in the semiconductor industry. [6]
On 18 January 2022, OKEx rebranded into OKX.
"We've dropped the 'E' from our name because we're so much more than an exchange,"
Hao said in a statement about the rebrand.
Tokenomics
OKX set the total supply of OKB tokens at 1 billion, with a circulating supply of 300 million. Since May 2019, the exchange has conducted a quarterly token buyback-and-burn program with the aim of reducing the token's circulating supply. They stated that the program is intended to increase the value of OKB and encourage users to hold tokens. In the first quarter of 2019, 30% of the income from spot trading fees was used to buy back tokens. [3]
The 1 billion OKB were allocated as follows:
40% - Founders & Project;
10% - Investors;
50% - AirDrops & Rewards;
700 million OKB locked until 2022. [8]
The 700 million OKB released in 2022 was distributed as follows:
100 million awarded to early investors;
200 million stays with the founding team;
100 million allocated to the OK Blockchain Foundation;
300 million left for public awards. [8]
Between December 2020 and January 2021, OKB introduced the mainnet of OKChain, which has since undergone a name change to OKC from OKEx. Holders of OKB who staked their tokens using OKB's Jumpstart[10] token launch feature received a proportionate amount of OKB tokens during this launch. [9]
Technology
OKB is an ERC-20 token that uses a proof-of-stake (PoS) consensus and operates on the Ethereum blockchain. The company later transitioned to its own blockchain, OKChain in February 2020. [12]
OKX is a transparent platform designed to provide a reliable and stable trading environment. Developers use load balancing on servers, distributed clusters, and other technologies to protect user data. OKX also utilizes hot and cold wallets to store cryptocurrencies and has further implemented a semi-autonomous multi-signature feature to ensure efficient and secure transactions. [8]
Burning strategy
OKB introduced its OKB Buy-back and Burn Plan on April 28, 2019. It was decided that from May 4th, 2019, 30% of the OKEx market transaction income will be used to buy back OKB from the 300 million circulating supply on the secondary market which is then transferred to a black hole address for burning.
According to OKB CEO "Jay Hao", burning will be carried out every three months, and details of the information will be announced within one week after the destruction is complete. In the same vein, all OKB users will gain benefits from the increased value resulting from supply reduction.[4][2]
Utility
OKB can be used to pay trading fees on the OKX exchange, giving it a real-world use case and utility. OKX uses a portion of its OKB tokens to incentivize and reward community members who contribute to the platform's ecosystem.
OKB is also a medium for VIP services and token sales on OKX. OKB also gives holders voting rights on subsequent token listings where 1 OKB = 1 vote. The winning candidate will be required to pay a security deposit between 200k – 300k which will be returned monthly over 12 months. OKB token holders can earn interest on their OKB holdings through staking, lending, and other investment options. OKB can also be traded on other cryptocurrency exchanges.
OKX runs a weekly bonus campaign ("Happy Friday" distribution) where half of the trading fees are distributed to token holders. The rewards are denominated in bitcoin and the amount distributed is dependent on the number of OKB a user holds. [13]

See something wrong?
Report to us.
OKB
Did you find this article interesting?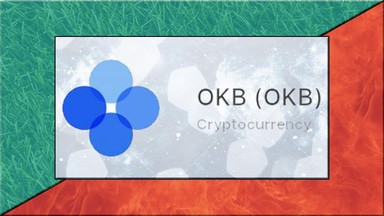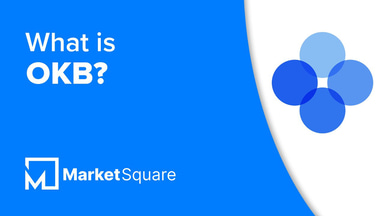 REFERENCES
[5]
profile summary
Jan 23, 2023
[6]
history-founders
Jan 23, 2023
[7]
burn announcement
Jan 23, 2023
[13]
messari token usage
Jan 23, 2023