Reeve Collins
Reeve Collins is the Co-founder of Tether stablecoin and he served as the CEO of the company until 2015. He is also the Co-founder of BLOCKv[3], a platform for creating, minting, and distributing NFTs and Smart Media Technologies[2], an enterprise-grade Web3 platform. [1][9]
Career
Prior to co-founding Smart Media Technologies[2], Reeve co-founded and was the CEO of BLOCKv[3], his second blockchain company. There, he raised $22 million in an ICO to deliver a platform for the creation of NFTs. [9]
At his first blockchain venture, he invented the stablecoin as the co-founder and CEO of Tether, a blockchain-based stablecoin pegged 1:1 to the U.S. dollar. Before the blockchain, Collins founded several ventures, including Traffic Marketplace[4], an online ad network that was acquired by Vivendi Universal[5], he then created RedLever[6], a branded entertainment studio, acquired by Adconion Media Group[7]. [9]
After that, he raised $70 million to launch a legal, real-money gambling site based in the US called Pala Interactive[8]. His most memorable experience though was his first job, as one of the initial 10 employees of Avenue A/Razorfish[10], an internet advertising agency. Avenue A went public at the peak of the Internet bubble for $6.6 Billion dollars. Reeve is passionate about cutting-edge technologies and delivering them to the world. [9]
1997 - 2002
In 1997, Reeve Collins served as an original employee at Avenue A/Razorfish[10]. A company that went public during the Dot Com boom for $6.6 Billion dollars. [9][15]
In 2000, Collins co-founded Traffic Marketplace[4], a business-to-audience online ad network integrated with multichannel digital marketing technologies. [9]
In 2002, Reeve Collins founded FusionDirect, a direct response television (DRTV) agency with a successful product line that grossed over $7 million in sales in its first year. [9]
2005 - 2012
In 2005, Reeve Collins co-founded FingerPrint Promotions, a platform that provides entertainment studios and businesses with specialty advertising, creative promotional products, apparel items, and custom goods where he served as the company's CEO until 2010. [9]
Collins founded Red Lever[6] in 2007, a creative production house specializing in high-quality, branded online content development and targeted distribution. [9]
In 2012, Reeve Collins co-founded Pala Interactive[8], a full-service real-money, and social gaming technology provider and operator focused on establishing a material position in the U.S.-regulated online gaming market and served as the company's CEO until 2015. [9]
2013 - 2019
Tether
In 2013, Reeve Collins co-founded Tether, a blockchain-based stablecoin pegged 1:1 to the U.S. dollar and backed 100% by actual assets in the Tether platform's reserve account in 2014 alongside Brock Pierce and Craig Sellars. [9][11]
Tether Operations Limited is the company operating the blockchain-enabled platform tether.to to facilitate the digital use of traditional currencies. [11] During his time at Tether, Collins oversaw the launch of the platform and was responsible for setting the company's strategic direction, leading product development and growth initiatives, and managing relationships with key stakeholders and partners. He also established a strong partnership between Tether and the banking industry, allowing users to deposit and withdraw fiat currency from the platform.
"stablecoins is what enables us to participate in a blockchain financial ecosystem because without them we wouldn't be able to utilize a stable currency.
The creation of Tether has provided me deep insights into the financial applications of blockchain technology as well as the true disruptive power of tokenization technology. It also allowed me to form meaningful relationships throughout the ecosystem which have enabled a real understanding of the types of innovations that will benefit the industry the most." [13]

In 2015, Collins co-founded BLOCKv[3], a platform for creating, minting, and distributing next-generation programmable NFTs. He served as the CEO of the company until December 2018. [9][13]

In 2019, Reeve Collins co-founded SmartMedia Technologies (SMT) [2] an enterprise-grade Web3 platform that fuses adtech with blockchain technology to create market-leading consumer activations for top global brands and agencies including Accenture, PepsiCo, and Verizon, that supercharge first-party data acquisition, user engagement and loyalty for digital and mobile-first audiences. [9][12]
On what's next, Collins says:
"I'm focused on being a driving force behind the web3 movement that is about to overtake us all, by providing foundational technology and rewarding experiences that will revolutionize our digital lives."[14]
Education
Reeve Collins graduated with a Marketing and Finance degree from Washington State University.[9]
See something wrong?
Report to us.
Reeve Collins
Did you find this article interesting?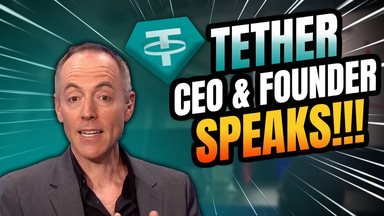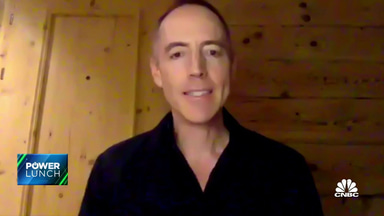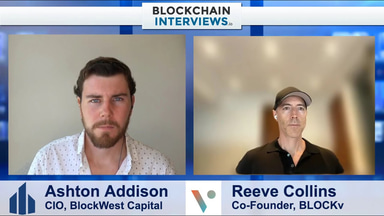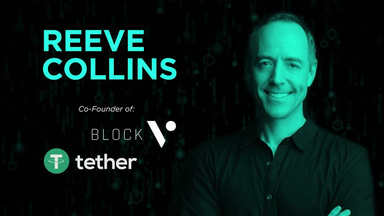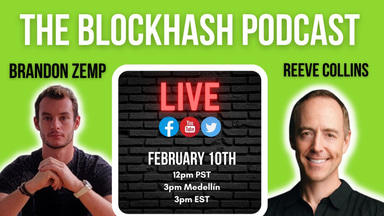 REFERENCES
[2]
smartv tech website
Jan 26, 2023
[4]
traffic marketplace
Jan 26, 2023
[8]
pala interactive
Jan 26, 2023
[11]
tether website
Jan 26, 2023
[12]
cointelegraph interview
Jan 26, 2023
[13]
interview with chipin
Jan 26, 2023
[14]
official website
Feb 2, 2023
[15]
interview with mts insights
Feb 2, 2023