Rug Pull
In the cryptocurrency industry a rug pull refers to when a project disappears or "exit scams" with all users' funds invested into that project[1][2][3].
Decrypt Media has called a "rug pull" when a developer releases a new cryptocurrency, gets people to buy it, then exploits the source code they themselves created to take off with users' funds. Rug pulls along with market manipulation is considered the scourge of the industry. And the scam is so effective because retail investors often have no idea who they're dealing with and do not remember to DYOR[4][5].
Trivia
In September 2020, CoinDesk released an article titled, "First Mover: SushiSwap's Billion-Dollar 'Rug Pull' Is Thriller to Crypto Geeks"[6].
Origins
On Crypto Twitter many users see popular accounts talking about new coins regularly.
ICO (2017 -2018)
Uniswap
In late 2020 during the height of the DeFi boom, Uniswap was plagued with projects performing rug pulls. The bad actors operated by minting new tokens, creating Telegram groups to raise awareness of the project, followed by a Uniswap listing and injecting liquidity[7].
At this point, the original malicious liquidity provider would wait for people to swap their ETH for the newly minted coin, after which the token's creators would drain the liquidity pool, leaving holders with nothing but a worthless coin.
Examples
Below is an example of a Crypto Twitter user (@boxmining) on August 26, 2020 warning other retail investors about potential rug pulls.
on Twitter warning of a rug pull.
Someone was shilling "TRUAMPLE" yesterday, and 3 hours later the developers pulled the rug, stealing 1800 ETH.
Be careful guys. Rug pulls are getting more and more frequent.
DeFi Examples
In October 2020, News.bitcoin.com exposed rug pull actors in DeFi (Decentralized Finance). The bad actors had performed a rug pull on users' deposited funds.
The bad actors exposed by the Bitcoin publication included:
Overview
A public team is always preferred over anonymous developer projects[8][9][10].
See also
Liquidity Mining
Web 3
List of DeFi terms
See something wrong?
Report to us.
Rug Pull
Did you find this article interesting?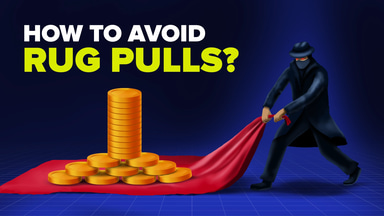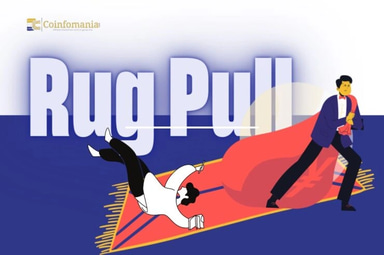 REFERENCES
[1]
Maybe the Haters Were Right (Addressing Crypto Scams)
Aug 10, 2022
[2]
$10.8M Stolen, Developers Implicated in Alleged...
Aug 10, 2022
[3]
Decrypt's People of the Year: the DeFi Degens
Aug 10, 2022
[4]
Decrypt's People of the Year: the DeFi Degens
Aug 10, 2022
[5]
Beware of The Crypto ICO and IDO "Rug Pull"
Aug 10, 2022
[6]
SushiSwap's Billion-Dollar 'Rug Pull'...
Aug 10, 2022
[7]
Dark Side of DeFi
Aug 10, 2022
[8]
Defi Rug Pulls | 3 Types of Defi Projects and How to minimiz
Aug 10, 2022
[9]
DeFi help: What is a rug pull!?
Aug 10, 2022
[10]
The Most Common Uniwap Scam (Liquidity Removal/Rug Pull)
Aug 10, 2022