Sifchain
Sifchain (EROWAN) is the omni-chain decentralized exchange (DEX), unlocking liquidity in various chains to free people from egregious fees and inefficient trades. Sifchain was inspired by Thorchain and its mission-driven focus on cross-chain value exchange[1][2].
Overview
Sifchain is built on the Cosmos Software Development Kit (SDK). Therefore, it is compatible with other Cosmos Network blockchains like Kava, Akash, and Terra via the Inter-Blockchain Communication (IBC) protocol. As such, it is 100 times more efficient than Ethereum (ETH)-based DEes like Uniswap in terms of both trading fees and transaction speed[3][4].
Sifchain enables liquidity providers to add liquidity into Sifchain's liquidity pools where they can earn income without the constraints that other exchanges put on them. Liquidity providers are able to deposit any token Sifchain supports to the appropriate pool. They can add liquidity asymmetrically, meaning they can add only Rowan or only TKN for any token. Liquidity providers can add or remove liquidity whenever they choose.
As a decentralized exchange, Sifchain combines the best elements of liquidity pools and order books for optimal order execution. Sifchain's mission is to be an omni-chain DEX. Sifchain, which inherits its infrastructure from Thorchain and Cosmos, will target 20–25 blockchains (such as Ethereum and Stellar) for cross-chain integration[5][6].
EROWAN also simplifies the process of blockchain integration, lowering the development process for the open-source community so that additional cross-chain integrations will be cost minimized in terms of money and developer resources[7].
Sifchain's goal is for new blockchains to consider cross-chain integration as essential as a wallet or blockchain explorer (Block Explorer). Liquidity from all cryptocurrencies can then be accessed on-chain, allowing the coordinated deployment of capital from all cryptocurrencies by DAOs. Sifchain uses a two-way peg protocol which results in the swap of pegged tokens[8][9].
Hybrid Orderbook and CLP: Sifchain combines the best elements of liquidity pools and order books for optimal order execution. While decentralized exchanges are currently dominated by liquidity pool algorithms optimized for token swaps, Sifchain will rethink the formulas used for liquidity pool algorithms from the first principles of complexity theory to implement adaptive AMMs suitable to limit orders and token swaps alike[10].
Trading on margin: Sifchain allows traders to use margin on their trades by borrowing from the liquidity pool. Interest is set based on market demand and liquidity supply. This increases returns for liquidity providers in two ways; it provides interest as a second revenue stream in addition to swap fees and increases the size of swaps, and thus the size of swap fees[11][12].
Sifchain's DAO
Inspired by Compound, YFI, and Synthetix, Sifchain makes use of decentralized governance with SifDAO. SifDAO is launched alongside Rowan's public sale and also receives a vested allocation of Rowan independent from the Sifchain team's reserves.
Rowan holders can vote on-chain as to how SifDAO should spend this allocation in support of Sifchain. The Sifchain core team encourages SifDAO to independently identify, fund, and execute plans it believes are conducive to the prosperity of Sifchain and Rowan.
Sifchain Token (Rowan)
Rowan is Sifchain's governance token. Sifchain's validators influence protocol changes with votes weighted in proportion to the amount of Rowan they hold. Rowan is provided to validators through protocol emissions (also known as block rewards) in exchange for staking to participate in network consensus[13][14].
Rowan is also a settlement token similar to Bancor and Rune. Traders swapping two external assets (for example, ETH:BTC) will swap Rowan twice as an intermediary (ETH: ROWAN -> ROWAN: BTC).
When tokens are traded/swapped, poolers earn swap fee revenue according to the pool they select. Liquidity pool rewards are given through on-chain mechanisms which are fully automated and autonomous of any single user.
Sifchain runs a 12-week liquidity mining program to incentivize users to invest early in its economy. Rewards are subject to change based on community feedback and governance over time[15].
See something wrong?
Report to us.
Sifchain
Did you find this article interesting?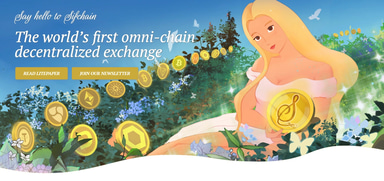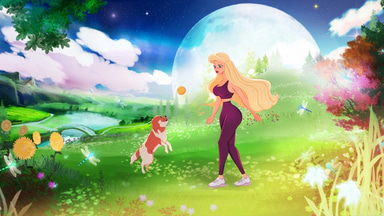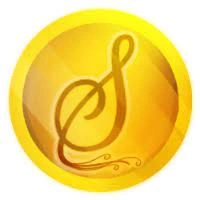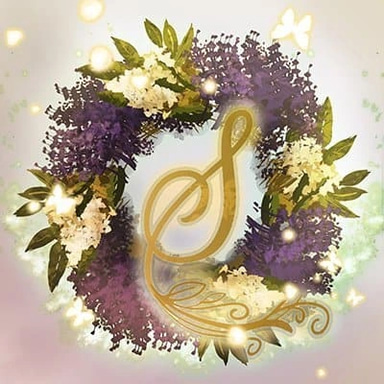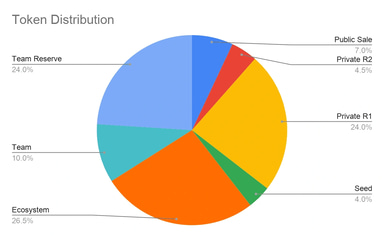 REFERENCES
[1]
Sifchain Website
Aug 10, 2022
[2]
Sifchain : The world's first omni-chain DEX
Aug 10, 2022
[3]
EP 34: Economics of Cross-chain DEX with Sifchain
Aug 10, 2022
[4]
EP 34: Economics of Cross-chain DEX with Sifchain
Aug 10, 2022
[5]
What is Sifchain Finance? First Omni-Chain DEX
Aug 10, 2022
[6]
Jazear Brooks, CEO of SifChain, Omni-chain DEX with DeFi
Aug 10, 2022
[7]
Introduction to Sifchain
Aug 10, 2022
[8]
Sifchain INTERVIEW- The world's first omni-chain DEX
Aug 10, 2022
[9]
SIFCHAIN - WILL IT TAKE OVER UNISWAP?
Aug 10, 2022
[10]
Sifchain on Twitter
Aug 10, 2022
[11]
How to purchase token from the ICO
Aug 10, 2022
[12]
Sifchain Peggy ETH to Cosmos Bridge Demo
Aug 10, 2022
[13]
Sifchain on LinkedIn
Aug 10, 2022
[14]
Sifchain|Coingecko
Aug 10, 2022
[15]
What is SifChain (erowan)?
Aug 10, 2022