Tammy Weinrib
Tammy Weinrib is the Chief Compliance Officer of Binance.US, a US-based cryptocurrency exchange. [1]

Education
Tammy Weinrib's educational journey began at Florida State University, where she pursued a Bachelor of Science degree in Criminology from 1996 to 1998. Building upon her undergraduate education, Tammy went on to pursue a Master of Science degree in Criminal Justice at Northeastern University, from 1998 to 1999. [1]
Career
Tammy began her career at Citigroup, Inc., where she worked as an Investigator from 2004 to 2005. In this role, she conducted enhanced due diligence investigations and fraud investigations to support the implementation of AML and KYC policies. [2]
Following her time at Citigroup, Tammy joined Standard Chartered Bank as an Assistant Vice President in 2005-2006. She led the end-to-end assessment of the bank's BSA/AML program, implemented enhancements within compliance and KYC, and provided oversight of KYC execution. [2]
From 2006 to 2009, Tammy worked at Brown Brothers Harriman as an Assistant Vice President. In this role, she enhanced and maintained the bank's enterprise-wide policies and procedures governance model, assessed operational processes, and managed regulatory interactions. [2]
In 2009-2010, Tammy held the position of Vice President at Royal Bank of Scotland Business. She developed risk categorization methodologies for RBS products, enhanced training and knowledge frameworks, and provided consultation on the firm-wide Quality Assurance Program. [2]
From 2013 to 2015, Tammy worked as a Senior Compliance Consultant at Crowe Horwath LLP. She performed end-to-end assessments of BSA, AML, and OFAC Sanctions Programs, executed risk assessments, and completed OFAC remediation. [2]
From 2015 to 2017, Tammy served as the Deputy Chief Compliance Officer at Gemini, a cryptocurrency exchange. During her time there, she established an end-to-end compliance program, tailored AML policies and procedures for different countries, and collaborated with law enforcement agencies on reviewing customer accounts. [2]
From January 2017 to February 2022, Tammy held the position of Vice President at Societe Generale. She developed and implemented the firm's end-to-end FinCEN Customer Due Diligence Rule program, provided oversight of global AML and KYC standards, and advised the business on AML regulation and industry best practices. [2]
Binance.US
Tammy's current role is Chief Compliance Officer at Binance.US, where she has been serving since February 2022. In this position, she oversees compliance efforts, ensures adherence to regulatory requirements, and manages risk within the organization. [2][3][4]
"To that end, we are pleased to welcome to Binance.US a proven financial crimes compliance professional in Tammy, who brings over 15 years of experience building robust KYC and AML programs from the ground up in both traditional financial services and crypto. We are thrilled to have her on board as we continue to add best-in-class class talent to our leadership team and reinforce our commitment to being a compliance first organization." - Brian Shroder, CEO
"I look forward to taking a proactive approach to engaging with regulators to maintain and enhance our compliance programs and ultimately do right by our customers" - Tammy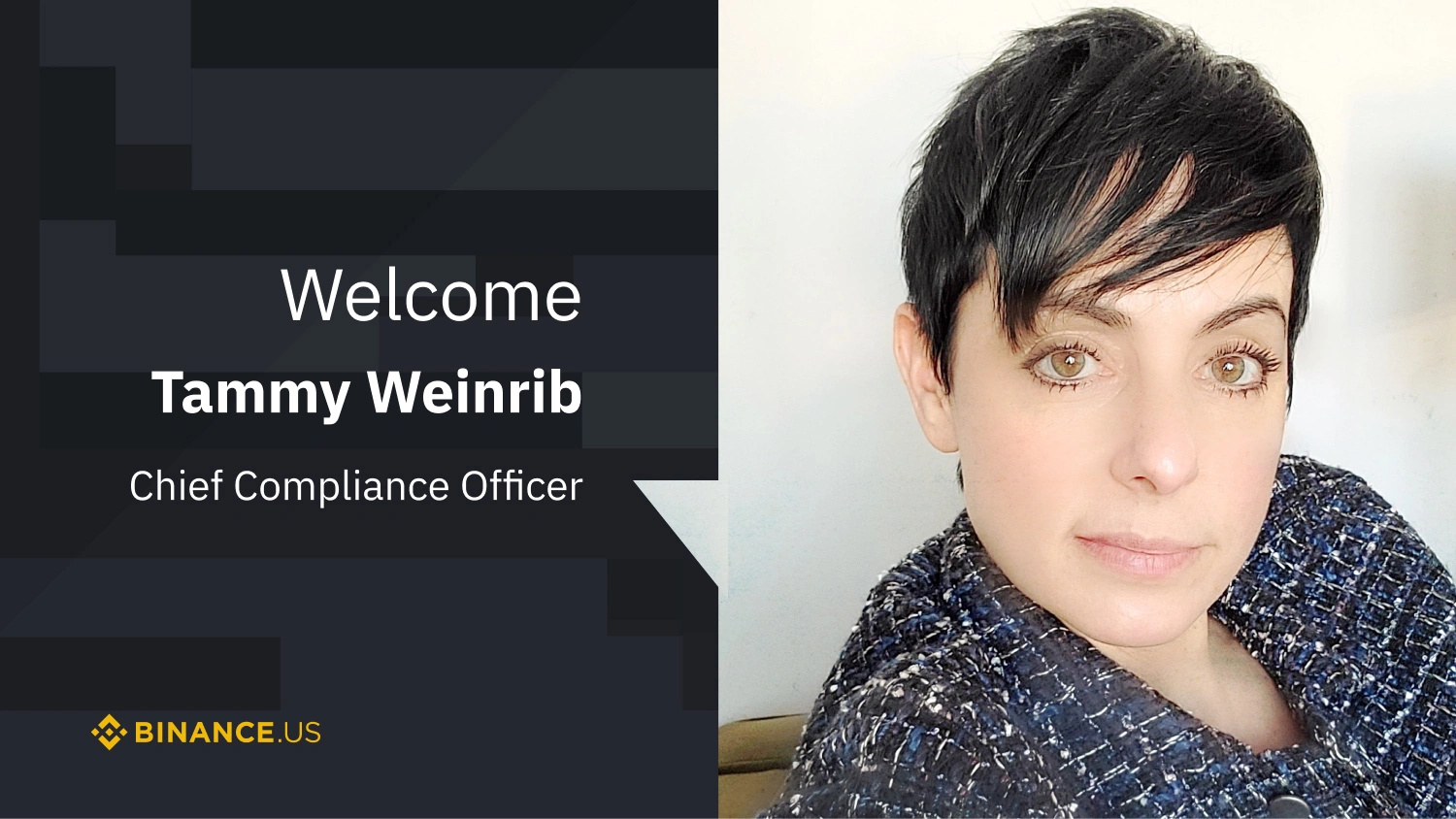 See something wrong?
Report to us.
Tammy Weinrib
Did you find this article interesting?