IQ Upgrades to GPT-4: IQ.wiki integrates OpenAI's GPT-4 for Summaries
The IQ ecosystem has upgraded from OpenAI's GPT-3 model to the latest GPT-4 model, enhancing IQ.wiki, the world's largest blockchain encyclopedia. Just last month, IQ.wiki became one of the first decentralized applications to integrate AI technology. With this upgrade, IQ.wiki now uses the most advanced AI technology available.
Previously, GPT-3 was used by IQ.wiki to summarize complex wiki articles into brief 256-character summaries for search engines. IQ.wiki has now integrated GPT-4 allowing for more precise and concise summarization, by utilizing the latest advancements in AI technology.
Watch GPT-4 summarize an in-depth IQ.wiki page on the Ethereum Name Service in seconds.
Here's what the 256-character summary of the ENS IQ.wiki article looks like with GPT-3  vs. GPT-4:
GPT-3: Ethereum Name Service is a decentralized, open source, and permissible naming system which runs on the Ethereum smart contracts.
GPT-4: Ethereum Name Service (ENS) is a decentralized, blockchain-based naming system that enables human-readable names for Ethereum addresses and resources, similar to the Domain Name System.
BrainDAO was granted whitelist access to GPT-4 to implement this upgrade, which is the latest milestone in OpenAI's scaling up of deep learning. GPT-4's exceptional reliability, creativity, and ability to handle instructions make it superior to its predecessor when dealing with complex tasks like summarizing wikis.
BrainDAO is the governing decentralized autonomous organization (DAO) responsible for overseeing the IQ ecosystem's development in creating a more intelligent future through the IQ token. The DAO is collectively made up of all IQ token stakers who govern the token and the BrainDAO treasury. BrainDAO's treasury has amassed over $14 million in total assets as of writing. The IQ token is backed by the BrainDAO treasury, which is entirely managed by HiIQ holders. BrainDAO continues to strategically invest in a diverse range of assets, including IQ tokens, Ethereum, stablecoins, blue chip NFTs, and others.
BrainDAO is now focused on developing its own AI by training its LLM with wiki articles on IQ.wiki to improve the quality of summaries further. In addition, BrainDAO is exploring several AI use cases within the IQ ecosystem, such as translating articles into different languages, identifying potential trending topics, and editing wiki articles for spelling and grammar.  This would break down barriers and make it much easier for editors to collaborate and share knowledge about the blockchain space. AI will be a key instrumental tool in scaling IQ.wiki and increasing the IQ token's utility.
In 2023, one of BrainDAO's main objectives will be to integrate AI into the IQ.wiki platform and develop a system around training artificial intelligence. By offering IQ token rewards for contributions to the IQ.wiki encyclopedia, BrainDAO can incentivize the testing and development of AI. Stay tuned for more details on BrainDAO's plans!
About IQ
The IQ token is a cryptocurrency dedicated to building a more intelligent future through artificial intelligence and blockchain technology. The IQ token powers a knowledge ecosystem including applications such as IQ.wiki, the world's largest cryptocurrency and blockchain encyclopedia. IQ.wiki integrates AI for tasks including summarizing wiki articles. The token is governed by BrainDAO which also includes BrainDAO's treasury of digital assets.
Twitter | IQ.wiki | IQ Dashboard | Reddit | Discord | Telegram | Governance | Github
Stay up to date with IQ wiki
Join thousands of others in receiving the most interesting wikis on IQ.wiki every week
Join now
More from IQ wiki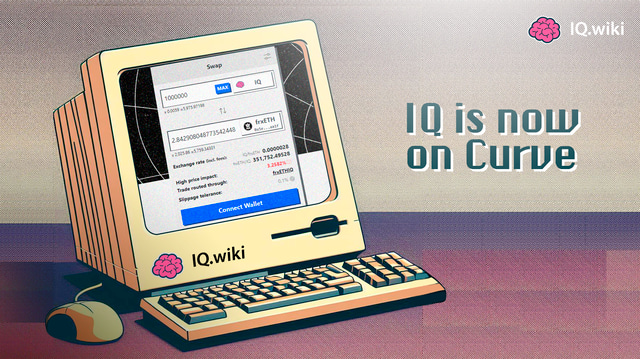 IQ is now on Curve with Incentives
The IQ token now has an incentivized IQ-frxETH pair on Curve, one of the largest decentralized exchanges! Curve users who supply liquidity to the pool earn CRV rewards. Those who stake their LP tokens with Convex can also earn CVX tokens.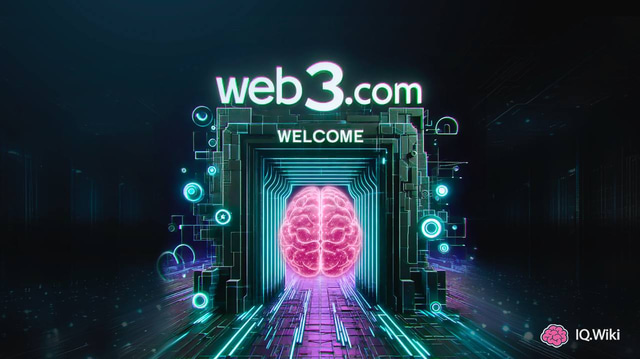 Web3.com Integrates Thousands of IQ.wiki Articles
We are excited to announce that Web3.com, an AI-powered search engine and aggregator for the Web3 ecosystem has integrated thousands of IQ.wiki articles into their search results. The platform integrates IQ.wiki articles to give their users valuable context on cryptocurrencies.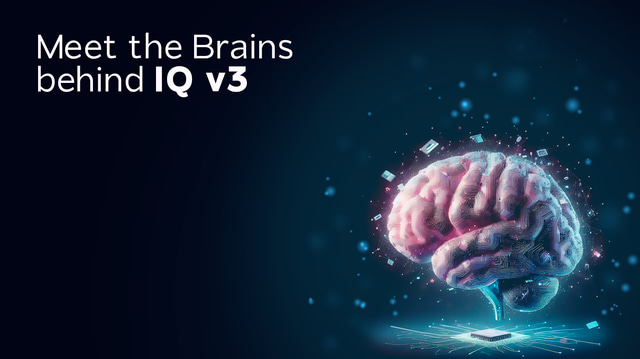 Meet the Brains behind IQ v3
It's time to meet the brains from BrainDAO who are building IQ v3. IQ v3 is an update and vision document that includes the launch of new products like IQ Code, the first AI model for smart contracts, and  IQ.social, the first AI-powered hub for crypto news. IQ v3 also includes updates to IQ.wiki, IQGPT.com, and IQ tokenomics.