IQ Monthly News - August 2022
It's time for the August edition of IQ Monthly News which covers IQ token news, growth, partnerships, and more. BrainApe is up for Licensing on Feature, a leading Web3 studio and NFT licensing platform and the 100 5-digit ENS we gave away to HiIQ stakers have more than doubled in value. Keep reading to stay up-to-date with Everipedia progress.
BrainApe is up for Licensing on Feature
BrainApe, the Bored Ape who leads BrainDAO and the IQ token, is now up for licensing on feature.io, a leading Web3 studio and licensing platform that has worked with Coinbase, Netflix, and more. BrainApe could soon earn licensing fees for BrainDAO by becoming the star of the next major film franchise, videogame, TV series, clothing brand, or advertising campaign. This would also bring massive exposure to Everipedia and the IQ token.
"We're incredibly excited to provide BrainDAO with the opportunity to leverage the licensing rights for their BAYC mascot, BrainApe. We are happy to support BrainDAO as we collectively build the metaverse of the future," said Feature CEO Steven Ilous.
BrainApe is a brilliant 4T pink fur Ape who is passionate about the pursuit of knowledge. He currently serves as the leader of BrainDAO, a DAO created and controlled by the IQ community and dedicated to bridging the real world and the metaverse and funding the future of knowledge on-chain from art to finance to history.
Licensing out BrainApe is just the first step in monetizing the intellectual property held by BrainDAO. The IP could also be used to create NFT derivatives and in many other ways to create value for IQ stakers. You may also see this brilliant Bored Ape leading the way for the upcoming new Everipedia site soon.
100k Club ENS doubles in value after HiIQ Airdrop for IQ Stakers
Back in July, Everipedia raffled off 100 of 100k Club ENS to HiIQ stakers using Chainlink VRF on Polygon. The winners of the largest ENS giveaway in history were announced on the IQ Dashboard and the ENS were distributed out to the winners. In July, the floor price of the 100k Club ENS was 0.02 ETH when we acquired the ENS and hosted a giveaway for the ENS. Last week the floor price doubled to 0.04 ETH it has since tripled to over 0.06 ETH.
About IQ
The IQ token is a cryptocurrency dedicated to funding the future of knowledge. The IQ token powers the world's largest crypto encyclopedia. The IQ token is also backed by BrainDAO, a treasury composed of IQ tokens, Ethereum, stablecoins, blue chip NFTs, and other assets.
Twitter | Everipedia | IQ Dashboard | Reddit | Discord | Telegram | Governance | Github
Stay up to date with IQ wiki
Join thousands of others in receiving the most interesting wikis on IQ.wiki every week
Join now
More from IQ wiki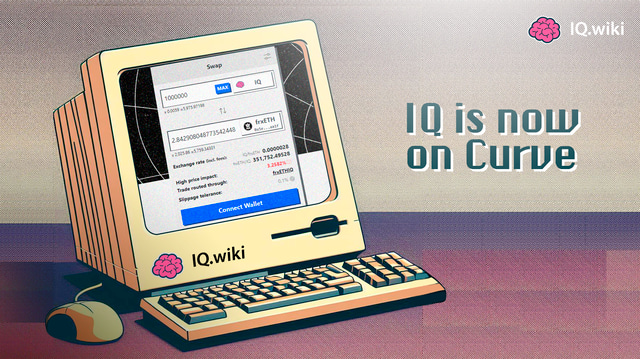 IQ is now on Curve with Incentives
The IQ token now has an incentivized IQ-frxETH pair on Curve, one of the largest decentralized exchanges! Curve users who supply liquidity to the pool earn CRV rewards. Those who stake their LP tokens with Convex can also earn CVX tokens.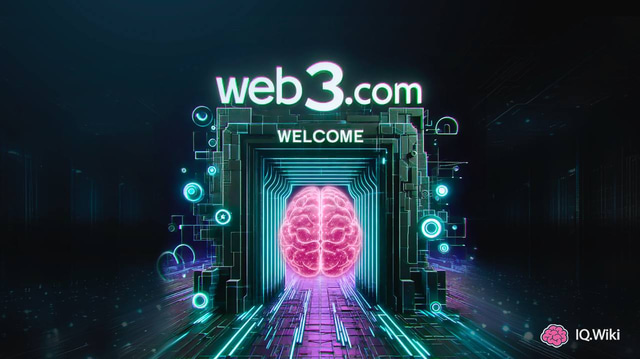 Web3.com Integrates Thousands of IQ.wiki Articles
We are excited to announce that Web3.com, an AI-powered search engine and aggregator for the Web3 ecosystem has integrated thousands of IQ.wiki articles into their search results. The platform integrates IQ.wiki articles to give their users valuable context on cryptocurrencies.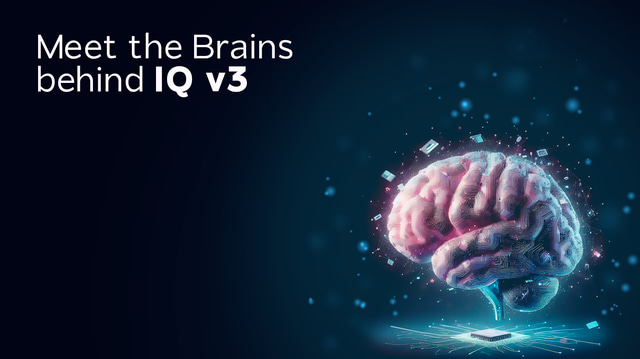 Meet the Brains behind IQ v3
It's time to meet the brains from BrainDAO who are building IQ v3. IQ v3 is an update and vision document that includes the launch of new products like IQ Code, the first AI model for smart contracts, and  IQ.social, the first AI-powered hub for crypto news. IQ v3 also includes updates to IQ.wiki, IQGPT.com, and IQ tokenomics.