Adrian Tofan
Adrian Tofan is the COO at Humans.ai, a technology-driven enterprise that works on integrating artificial intelligence with blockchain technology, fostering an ethical and expansible environment for AI.[1]

Education
In 2002, Adrian completed his high school at Berkshire School.
In 2003, he completed his study at American University, for Business Administration and Management, with a GPA of 3.8.
In 2005, he completed his Bachelors Degree with Honors, in Business Administration and Management, majoring in Information Technology Management & Entrepreneurship, from Babson College, with a GPA of 3.35.
[1]
Career
In April 2006. he started working as a Managing Director at Danubiana SA, for about 4.6 years.
Adrain joined Danubiana, a Romanian manufacturer of commercial and agricultural tyres, straight out of University, tasked with efficiently managing the decline and bankruptcy of a €34m turnover business with over 1100 staff.
He maintained business operations through declining sales, managing critical business relationships with corporate finance investors, 
lawyers, unions, and competitors following bankruptcy in 2006.
Ensured company policies, legal guidelines, and best practices were communicated from the top down and followed at all times, leading all due diligence presentations with bankruptcy teams, and ensuring stakeholders were informed at all stages of the process.
Identified, researched and approached the top 20 global tyre manufacturing businesses to discuss a potential acquisition, hosting over 100 meetings with presentation to prospective buyers and strategic partners in order to 
raise €19m required to clear company debts.
Agreed the rental/sale of 75 hectares of land with real estate developers, raised funds by recycling unsold machinery when scrap metal rates were inflated, and realised income from the sale of machinery to major tyre manufacturers in Israel and the USA.
Reviewed fixed costs and negotiated redundancy packages with 60 employees and defined a strategy to negotiate redundancy packages for a further 1,020 employees.
In September 2008, he launched the Tofan Group and became its Managing Director, worked there for about 3 years.[2]
Following the Danubiana bankruptcy, Adrian launched the Tofan Group, a specialist online tyre retailer.
He envisioned, strategized and directed the launch of a new 'distributor-only' business model through an online sales platform, adapting Danubiana's former B2B domestic and export operations to meet the new demands of a high-volume, low margin, B2C offering.
Coordinated the development of both front-end and back-end processes after negotiating with former competitors in India and China to agree Romanian distribution rights, thereby creating, developing and managing new import/export procedures.
In September 2011, he co-founded Artofan and became its Managing Director, worked there for about an year.
A deep appreciation for fine art and photography led Adrain into a niche sector and he launched a concept for modern art sales in Bucharest, with a turnover of up to €450k.
Created a new marketing channel for renowned Romanian artists by negotiating free exhibition space in large corporate offices and city restaurants, increasing exposure to their work.
Secured a €75k deal with a major law firm to install 120 paintings and sculptures throughout their offices, following a three-month free exhibition period.
Negotiated both, a sales and buyer's premium commission on pieces of art valued from €500 to €5k.
In May 2012, he co-founded Lei de Aur and became its Managing Director, worked there for about 2 years.
Adrian co-founded Lei De Aur, a cash-for-gold brokerage. He assumed the position of Managing Director, leading the business to a turnover of over €1m per year.
He authored business plans and raised €150,000 in private equity to launch a specialist scrap gold dealer following the success of the model in the UK.
Organised toll-free support numbers, sourced a third party call centre and prepared telesales scripts which boasted a conversion rate of 30%.
Produced TV commercials and negotiated 95% discounts on rate cards for 30-second ads.
Managed the website build project, focusing on usability and ease of conversion, and using measurable performance platforms such as Google Analytics to optimise content.
Negotiated the lease of physical premises, promoting a strong company culture by devising and implementing company systems, policies and standard operating procedures (SOPs).
In May 2013, he started and worked as Business Development Manager at Tofan Mill, a medium-sized wheat miller producing a superior quality of flour for international B2B distribution, for 1.5 years.
Adrian reviewed business operations and financial performance, problem-solving and applying analytical insight to define a new business strategy, with a successful presentation to the board and chairperson.
Identified variables that restricted growth and collaborated with the leadership team to win a €1.75m non-refundable European Union grant and co-finance a bank loan of €2.7m to triple milling capacity, build 10,000 MT grain storage silos, and install a 270-kWh solar energy system to reduce production costs.
Customised, incorporated and promoted the company-wide use of specialist CRM software to target, develop and pursue strategic relationships with international partners.
Negotiated the investment of private equity through a 20% sale of the business to investors in Ukraine and Moldova in September 2014.
In November 2014, he moved on and became a Managing Director of Tofan Mill, worked for 1.6 years.
As a Managing Director, Adrian led Tofan Mill through a significant modernisation program, implementing processes and inciting strong business process management with a vision to grow annual turnover to €12m by 2017.
Taking ownership and leading an international agriculture business, efficiently managing the balance between maintaining outstanding client relationships and achieving revenue through the recognition of profitable accounts, targeted growth and precise budgeting.
Prepared and implemented comprehensive business plans to facilitate achievement by planning cost-effective operations and market development activities.
Managing investor and stakeholder relationships to ensure key performance metrics and service level agreements (SLAs) are met, providing strategic advice to the board and Chairperson to promote an accurate view of the market and the company's future.
Delivered an 18-month, €7m plant modernisation initiative, increasing manufacturing capacity from 30 metric tonnes (MT) to 100 MT per day.
Developed and executed the company's business strategies in order to attain the goals of both the board and the stakeholder, acting as a public speaker and public relations representative of the company in ways that strengthened its profile.
Executing day-to-day business operations, delegating responsibilities and supervising the work of executives, providing guidance and motivation in order to drive optimal performance and productivity.
Negotiated the investment of private equity through a 28% sale of the business to foreign investors in Ukraine and Moldova in October 2015.
In July 2021, he became the COO at Humans.ai.[3]
Humans.ai is a technology-driven enterprise that works on integrating AI with blockchain technology, fostering an ethical and expansible environment for artificial intelligence. By means of Humans.ai, individuals gain the ability to possess, manage, and govern their personal AI.
See something wrong?
Report to us.
Adrian Tofan
Did you find this article interesting?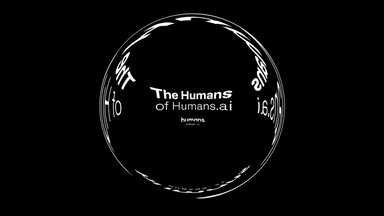 REFERENCES
[1]
linkedin prof
Oct 27, 2023
[3]
humans.ai team
Nov 9, 2023