Humans.ai
Humans.ai is a technology-driven enterprise that works on integrating AI with blockchain technology, fostering an ethical and expansible environment for artificial intelligence. By means of Humans.ai, individuals gain the ability to possess, manage, and govern their personal AI.[1][12]

Humans.ai, headquartered in Bucharest, Romania, was founded in 2020. The Humans.ai platform integrates data and technology to generate unique AI models and use them as an API (application programming interface) by the business community.[13]
It closed a Seed round funding on January 31, 2022, by Next Chymia Consulting.[2]
Technology
The Humans Blockchain
The Humans blockchain is an AI-ready state-of-the-art infrastructure that improves significantly traditional blockchain models with features like:[3]
Interoperability with other blockchains from the Cosmos ecosystem through the inter-blockchain communication protocol
A bridging function which facilitates the transfer of $HEART tokens from Ethereum to the Humans blockchain
Faster speeds at lower fees
The first blockchain in the Cosmos ecosystem that can execute AI applications
Governance based on voting
Leveraging CosmWasm to address multiple blockchain issues like re-entrancy, front-running, overflow and underflow
Proof-of-Human Mechanism
At the centre of the Humans.ai ecosystem is the Proof-of-Human (PoH) mechanism, a complex blockchain-based governance, blockchain consensus mechanism and verification system that ensures that every AI NFT is backed by a human decision. AI NFTs are a type of machine learning model that also acts as a new asset class capable of encapsulating neural networks or a digital genome that can be represented by a person's voice, face or other biometric data.
Proof-of-Human is basically designed to act as a validation and governance mechanism. The decision to mint or not mint a product represents the consensus part of PoH, but how the decision is taken by validators extends into the validation part of the mechanism itself.
Through PoH, humans leverage their biometric data in order to prove that a specific AI is still under close biological supervision. Humans.ai allows people to participate in the governance and management of any AI, effectively ensuring that the objective of the AI is aligned with the human's objective.

People can interact directly with the Humans.ai blockchain and the PoH mechanism via smartwatch or smartphone through specialized applications. To ensure the governance of an AI NFT, Humans.ai utilizes PoH to confirm that behind every request made towards an AI model there have been multiple digital signatures of real people. The digital signatures in are generated through a mix of different data such as, private keys and biometric data (fingerprints, heartbeats, retina scans, face recognition etc.)
Proof-of-Human ensure that, requests directed at the AI NFT comply with the governance rules established within the NFT by its creator or owner. For instance, Alice can inscribe a set of rules inside her AI NFT that outline how her biometric data can be utilized. She can stipulate that her AI NFT cannot be utilized to produce obscene content, hate speech, or anything politically incorrect. The rules written inside the AI NFT can always be modified by its owner in case they wish to rectify them or if they want to include additional rules.
[4]
$HEART Token
The $HEART token enables anyone to participate in the governance of the platform and facilitate key flows of value within it. Humans.ai created a total supply of 7,800,000,000 $HEART tokens. The actual circulating amount of $HEART to be listed at the exchange is 335,200,000 $HEART tokens.
Staking
Humans.ai introduced the 'AI Pre-staking Program' for $HEART, as part of a limited-time offer that provides $HEART token holders exciting and unique benefits with an APR starting from 30%. Staking is the process of committing $HEART tokens to running a validator, further decentralizing the network. Staking includes:
Minting NFTs
Account validation
Creating apps
Adding AIs to the Humans studio
Humans.ai ecosystem is based on the PoS mechanism, which relies on validators to secure the network, that the weight of validators is determined by the amount of staking HEART tokens bonded as collateral[6]. These HEART tokens can be self-delegated directly by the validator or delegated to the validator by other $HEART holders. Validators participate in consensus and commit new blocks to the chain. In exchange for their work, they receive revenue to support their services, often referred to as 'Staking Rewards'.
[5]
Humans x Polkastarter
The whitelisting process of Humans.ai Initial DEX Offering (IDO), for the $HEART token sale, happened on November 19, 2021. The IDO on Polkastarter- a fully decentralized protocol for launching new ideas, took place after a $9M financing through the private sale round.[7] Initial DEX Offering (IDO) is a crowdfunding method that enables blockchain projects to release their native coins or tokens through a decentralized exchange (DEX).
Humans x KuCoin
$HEART was listed on KuCoin, a cryptocurrency exchange, on December 13, 2021. On December 29, 2021, KuCoin Earn launched $HEART Staking Campaign with the products- '$HEART-30D' with an APR of 18%, '$HEART-60D' with an APR of 20%, and '$HEART-90D' with an APR of 22%.[8]
Humans x Gate.io
$HEART was listed on Gate.io, a digital currency trading platforms, on December 27, 2021. In order to reward platform users, Gate.io launched the "Startup Project Free Airdrop Program", and offered free airdrops of 699,301 of $HEART tokens.[9]
Humans x MEXC Global
$HEART was listed on MEXC Global, a centralized exchange, on January 26, 2022. New MX DeFi Yield Farming was launched for $HEART, where users were able to stake their $HEART tokens in a common pool, lasting for 7 days, with prizes worth $40,000. The prize pool will be split in an 80:20 ratio, with 80% allocated to those using the MX token and the final 20% going to those providing yield for $HEART tokens.[14]
Humans x Tokero
$HEART tokens were listed on Tokero, a cryptocurrency exchange in Romania, on February 1, 2022.[15]
Humans x Deca4
Humans.ai partnered with Deca4, the Blockchain and Tokenization advisory and consultancy company in Dubai.
Mohammed Mahfoudh, CEO at Deca4, said:
Our unique understanding of the market and research-driven approach, leveraged with our deep industry network, has made us a foundational element of some of the globally renowned projects. While our expertise covers the legal, technical, economical, and creative, our focus on new technology has stood behind our decision to partner with the team at Humans.ai, developing great innovations in the AI and synthetic media space.
Humans x Next Chymia Consulting
Sabin Dima has expressed his views about NCC, an Asian based company that provides blockchain solutions, consultancy services and training to global entities, and said:
We are very excited to have Next Chymia Consulting as our partner on this journey and we appreciate their investment in the company and their continued support. The team at Next Chymia Consulting has advised and helped expand numerous blockchain companies over the past few years. Blockchain has already become a technology disruptor that has impacted various business models, processes and supply chains. We at Humans.ai believe the AI market can have the greatest positive impact from the integration of blockchain given the challenges with control and transparency.
Humans Scale
Humans.ai launched Humans Scale, the first AI launchpad and a complex launchpad which allows to connect innovative AI startups with real world use cases, by enabling AI researchers and developers to expand their projects from web2 to web3.[3]
Oveit
Oveit, a ticketing and cashless payments company is the first project to be listed on Humans Scale. It's idea is to move towards Web 3.0 and the Metaverse by incorporating experiential digital art in the form of AI NFTs.

This resulted in live stream shopping experience across Europe and the U.S. Oveit has been developing new products to help its users stay connected by bridging online and in-person events with collectible tokens.
[3]
Talkens
Talkens, the first AI experiment focused on giving life to non-fungible tokens, uses the technology developed by Humans.ai to enhance image-based storytelling with the design of its Talkens AI NFT collection. Sketched using innovative technologies, complex 3D modelling and rendering techniques, every Talkens AI NFT has its own personality, unique look and story to tell.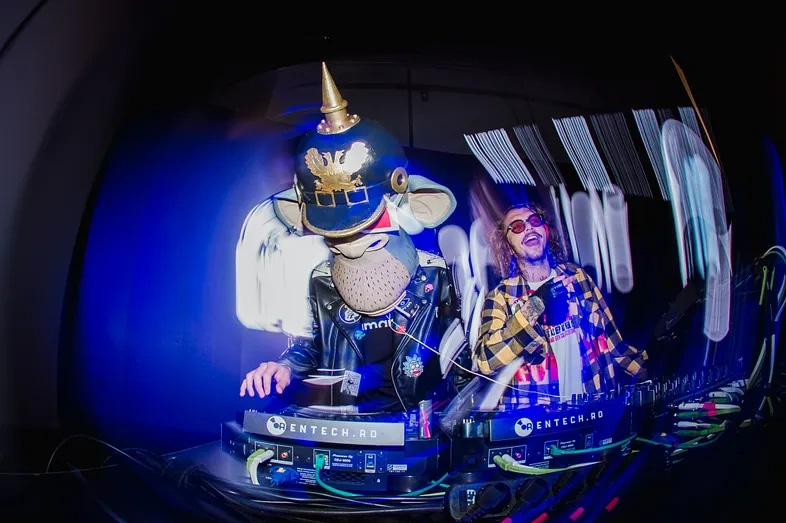 Composed of 10,000 NFTs, each Talken is unique in two ways.
Each encapsulates a unique digital DNA inside, a synthetic voice, that can be used to bring standard digital assets, NFTs to life, by animating them and giving them a voice
Transforming static assets into a new type of smart and dynamic asset that can work for their owner, acting at the same time as the voice of the web3 generation.
Tovid.ai
Humans.ai shows a representative use case of its first project, Tovid.ai, which was built in Q3 2021. Tovid.ai is the SaaS platform that produces high-quality video content at scale using AI & Synthetic Media, powered by Humans.ai, allows transforming anything into video, i.e., from an e-commerce product page to a newsletter, everything can be a video. Humans.ai recruited Bart Veenman, a Marketing and Digital Commerce professional, with a passion for technology, also the CEO at Tovid.ai. [10][11]
See something wrong?
Report to us.
Humans.ai
Did you find this article interesting?