Non-Fungible Token (NFT)
Non-fungible token (NFT) is a type of cryptographic token on a blockchain that represents a unique asset. These can either be entirely digital assets or tokenized versions of real-world assets. This digital asset can come in the form of art, music, in-game items, videos, and more. They are bought and sold online, frequently with cryptocurrency, and they are generally encoded with the same underlying software as many cryptos.
As NFTs are not interchangeable with each other, they may function as proof of authenticity and ownership within the digital realm.[1] 
Unlike cryptocurrencies such as Bitcoin and Ethereum, where all tokens are created equally, non-fungible tokens are each unique and limited in quantity.[2]
The Advent of NFTs can be traced far back as 2012 and 2014 with the creation of colored coins on the blockchain down to 2016 when memes entered the blockchain (Rare Pepes) and also the creation of the famous Cryptopunks and Cryptokitties, before exploding into mainstream adoption in early 2021.[6][10]
In 2021, the global market for Non-fungible tokens (NFTs) surpassed US$40 billion, as the craze for fancy digital collections turned into major investment assets.
In March 2021, Mike Winklemann a famous digital artist, popularly known as "Beeple'' sold "EVERYDAYS: The First 5000 Days," for a record-breaking $69.3 million, which was auctioned at Christie's. It is considered the most expensive NFT ever sold.
In March 2021, an NFT of the very first tweet sent by Jack Dorsey, the creator of Twitter, sold for $2.9 million. When the same NFT was put up for auction in 2022 for $48 million, the highest bid received was only $280.[14]
in August 2021, OpenSea recorded more than $3 billion in trading volume of  NFTs and cryptocurrency collectibles. In 2022, The weekly NFT sales fell over 20% to $167 million amid the crypto bear market.
The NFT market saw a great increase from 2020–2021, with over billions of dollars being traded monthly, increasing by over 21,000% over 2020's recorded sales. These NFTs can take the form of GIFs, tweets, virtual trading cards, images of physical objects, video game skins, virtual real estate, and more. Some Examples include Bored Ape Yacht Club, Cryptopunks, Doodles, Axie Infinity, Okay Bears, RTFKT's digital sneakers, NBA Top Shot, Nyan Cat, and many more
Overview
A non-fungible token (NFT) is a unique digital asset that provides verifiable ownership of digital items, such as art or in-game items. They were mostly traded on the Ethereum blockchain but later gained support from other blockchains like Binance Smart Chain, Solana, Flow, and many more. NFTs are one of the key building blocks of a new, blockchain-powered digital economy.[13]
Several projects are experimenting with NFTs for a variety of use cases, such as gaming, digital identity, licensing, certificates, and fine art. They can even allow fractional ownership of high-value items.[11][12]
NFTs have become a popular way of offering digital assets as collectibles. A procedure known as minting is used by an artist, creator, or license holder to produce NFTs. To do this, a blockchain transaction outlining the essential token information must be signed. Once this transaction is broadcast to the blockchain, a smart contract function that produces the token and assigns it to its owner is triggered. NFTs offer a unique opportunity that hasn't existed outside of traditional collectibles and art markets ever before. some collectors treat NFTs as an investment while others see them as a Ponzi.[14][15]
NFT Ownership comes with social benefits, as many creators have turned their NFT projects into vibrant communities. For example, Bored Ape Yacht Club, Moonbirds, and Cryptopunks Doodles are considered a vibrant community of holders. These holders get access to a members-only discord, exclusive merchandise, a vote on the future of the project, tickets to virtual meetups, and more, which to many is a means of networking.
NFTs allow artists and other creators to monetize their digital work in an international marketplace. Owners of these NFTs can display and sell their assets on digital marketplaces such as OpenSea, Rarible, Mintable, and NBA Top Shot, and usually, a digital wallet holding cryptocurrency is necessary for paying related fees.[13][11]
History
The history of non-fungibles is much longer than most people realize. The first attempts at NFTs were in the 2012–2013 Colored Coin era, then a new era for NFTs began with the advent of the Ethereum blockchain in 2014 and the launch of its platform on July 30, 2015. Ethereum and smart contracts started a disrupting movement in the blockchain world. The ability to back up an entity with a secure and smart contract helped developers create some exciting products. Non-fungible tokens (NFT) are one of those products that are causing significant changes in the industry.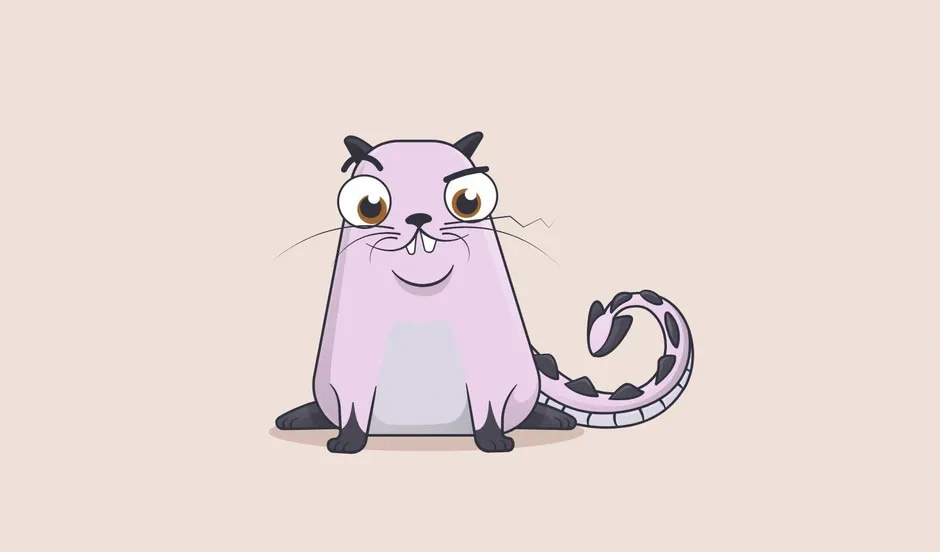 The Counterparty platform was established and gained ground as a platform that enabled the creation of digital assets.
On May 3, 2014, Kevin McCoy, the man who invented the first NFT, created "Quantum" which he created long before the cryptocurrency art market took off. In 2016, memes entered the blockchain. People started to add assets to a particular meme called "Rare Pepes." By early 2017, when Ethereum became more popular, Rare Pepes began to be traded as well.


In 2017, John Watkinson and Matt Hall, the creators of Larva Labs, created unique characters generated on the Ethereum blockchain known as Cryptopunks a 10,000 NFTs.
Non-fungible tokens made their way into mainstream news when CryptoKitties went viral and subsequently raised a $12.5 million investment. RareBits, a Non-Fungible Token marketplace, and exchange raised a $6 million investment. Gamedex, a collectible cards game platform made possible by NFTs, raised an $800,000 seed round.  Decentraland, a blockchain-based virtual world, raised $26 million in an Initial Coin Offering (ICO) and had a $20 million internal economy as of September 2018. Nike holds a patent for its blockchain-based NFT-sneakers called 'CryptoKicks'.[10]
Between 2018 and 2021 NFTs slowly move into public awareness before exploding into mainstream adoption in early 2021. It saw a great increase from 2020–2021, with over billions of dollars being traded monthly, increasing by over 21,000% over 2020's recorded sales. These NFTs can take the form of GIFs, tweets, virtual trading cards, images of physical objects, video game skins, virtual real estate, and more.[16]
Characteristics of NFTs
Non-Fungibility:
Anything called an NFT must be Non-fungible. This means that each asset must not be interchangeable and essentially distinguishable from the other asset. It must be different from others.
NFT contracts contain specific information that makes each NFT different from the next. In this way, one NFT cannot be interchanged with another NFT, and the whole cannot be broken down into smaller units and used.[19]
Cryptographically verifiable:
Blockchain networks use specialized on-chain methods, also known as cryptographic proofs, to ensure the veracity and immutability of the data exchanged via a network protocol. Complex algorithmic cryptography is used to facilitate the process since it is immutable and helps prevent data falsification and change. As a result, network users and outside parties can be more certain that the value, data, or crypto they are giving or receiving is real. Since NFTs use the blockchain network, their provenance can be tracked and verified.[18]
Unique or Scarce:
All NFTs comes in different size, shape, traits, and background so for an asset to be called an NFT, it must be unique and scarce. Not unlike the regular cryptocurrency in which 1 bitcoin with user A is the same as 1 bitcoin with user B. NFTs are generally one of a kind, or at least one of a very limited run, and have unique identifying codes.[15]
A creator may intend to make each NFT unique to create scarcity or have reasons to produce several thousand replicas.[8]
Easily transferable:
Since most NFTs are digital items, this has made the means of transferring them from a buyer to a seller very easy and fast as it uses blockchain technology.[17]
Applications
Non-fungible tokens are used to create verifiable digital scarcity, as well as digital ownership, and the possibility of asset interoperability across multiple platforms. NFTs are used in several specific applications that require unique digital items like crypto art (rare art), crypto-collectibles, and crypto-gaming.[3]
The first use case of gaming-related NFTs has been crypto-collectible trading card games. Projects like Age of Chains and Rare Pepes have been using the Counterparty protocol to issue Bitcoin-based blockchain trading cards as NFTs as early as 2016.[4]
Art was an early use case for blockchain. NFTs prove authenticity and ownership of digital art. The launch of CryptoPunks in June 2017 paved the way for "rare" art on the Ethereum blockchain. DADA.art was built from the CryptoPunks model and launched the first marketplace for rare digital art in Oct 2017.[6]
Later, popular blockchain games like CryptoKitties made use of non-fungible tokens on the Ethereum blockchain. NFTs are used to represent in-game assets and are controlled by the user, instead of the game developer This lets the assets be traded on third-party marketplaces without permission from the game developer. Marketplaces for rare art include Nifty Gateway, Super Rare, KnownOrigin, and MakersPlace.[6][9]
Specific token standards have been created to support the use of blockchain in gaming. These include the ERC-721 standard of CryptoKitties and the more recent ERC-1155 standard.[7]
Another area that can profit from NFTs' qualities is digital identity. For many people worldwide, increasing privacy and data integrity would be accomplished by storing identification and ownership data on the blockchain. At the same time, friction related to exchanging personal data may be decreased by simple and trustworthy transfers of these assets.
A new use case for NFTs is to create custom ERC-721 holding Fungible Tokens (FT) these can contain cryptocurrencies, digital files, and other NFTs that can be traded and then destroyed to claim their contents.[8]
Types of NFTs
Collectible items/Trading cards
Artwork
Event tickets
Music and media
Gaming
Big Sports Moments
Virtual Fashion
Real-world assets
Memes
Domain names[20]
Popular NFT Projects and Artists
NFT Marketplace
NFT marketplaces are platforms where NFTs can be stored, displayed, traded, and in some cases minted. It allows users to buy and sell unique digital assets.
All NFT marketplaces are built on a blockchain (Binance Smart Chain or Ethereum). It is a platform that makes it simple to store and sell NFTs. These tokens are generally available for purchase or auction at a set price.
While there are numerous different kinds of marketplaces, the most popular ones are those that are both universal and art-focused. In-game items, digital collector cards, and virtual real estate are just a few examples of the specialized types of non-fungible assets that are listed in niche NFT marketplaces. Examples include OpenSea, Rarible, SuperRare, Foundation, NBA Top Shot Marketplace, Nifty Gateway, and Axie Marketplace.[21][22]
See something wrong?
Report to us.
Non-Fungible Token (NFT)
Did you find this article interesting?