Mutant Ape Yacht Club
Mutant Ape Yacht Club is a collection of up to 20,000 Mutant Apes non-fungible tokens (NFTs) that could only be created by exposing an existing Bored Ape Yacht Club NFT to a vial of MUTANT SERUM or by minting a Mutant Ape in the public sale. [1][4]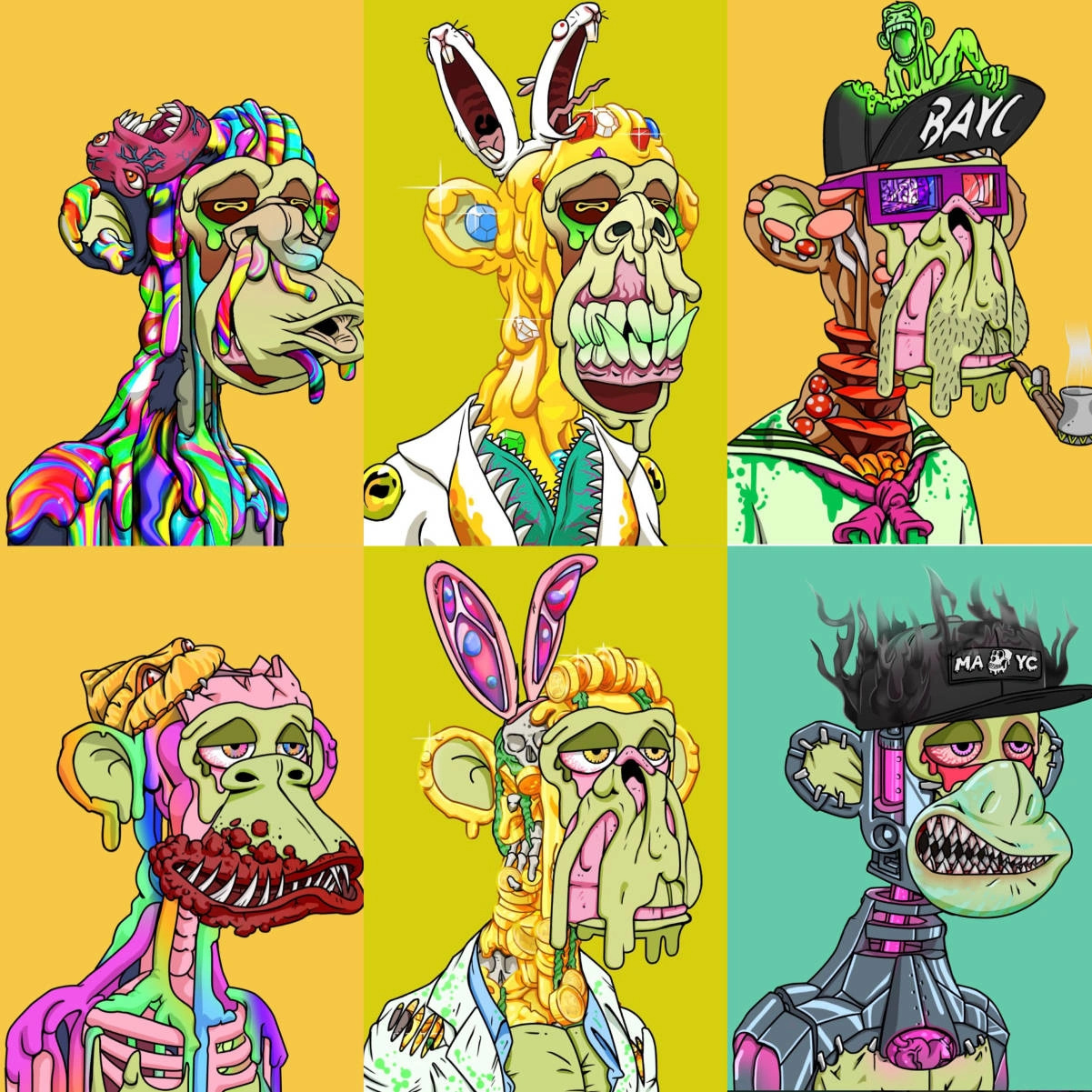 On November 16, 2021, the team behind MAYC announced that the BAYC x MAYC Mobile Game Competition - a 10-day member's only event - is launching soon. 
[15]
Overview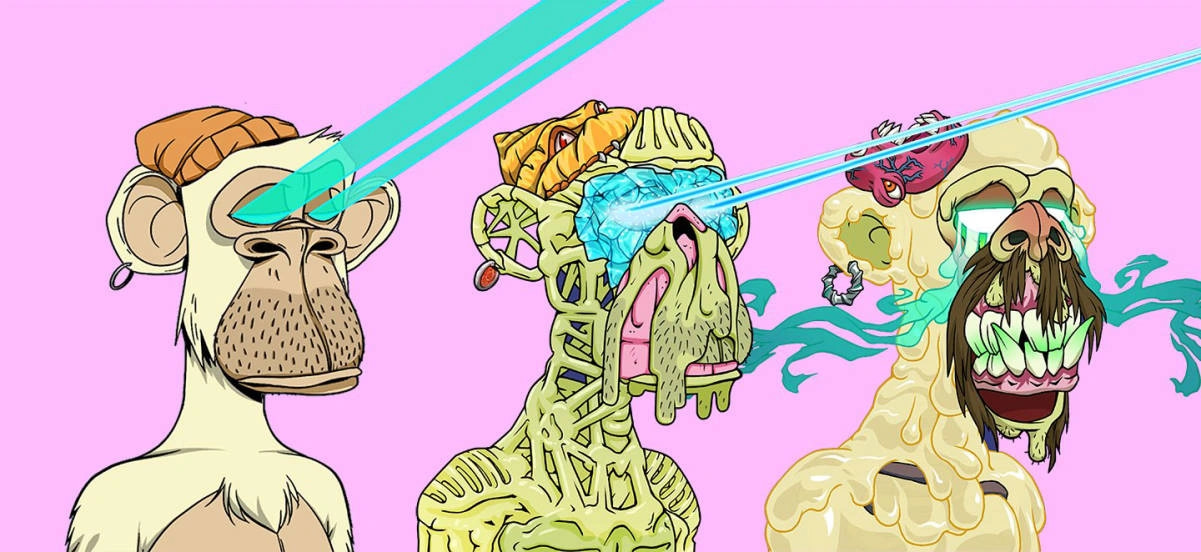 The Mutant Ape Yacht Club is a way to reward the Bored Ape Yacht Club holders with an entirely new non-fungible token (
NFT
) - a "mutant" version of their ape - while also allowing newcomers into the
BAYC
ecosystem at a lower tier of membership. Mutants represent the final tier of membership; everything going forward occurs with the intention of accruing utility and member's-only benefits to Bored Apes foremost, but also Mutants, and to a lesser extent, Bored Apes with 
Bored Ape Kennel Club
 companions.
The MAYC launched on August 28, 2021. The launch consisted of an airdrop of mutant serums to all existing Bored Ape holders, allowing them to mint mutant versions of their apes for free. Additionally, 10,000 original Mutant Apes were released in a Dutch auction with bidding starting at 3 ETH. [5]
The team behind MAYC raised $96 million in a public sale of 10,000 Mutant Apes in a single hour after launch. [8]
Sotheby's Auction
Sotheby's will auction off two lots of NFTs during an auction lasting from September 2-9, 2021. The first lot contains 101 Bored Ape Yacht Club NFTs and 3 M1 and 3 M2 mutant serums from the Mutant Ape Yacht Club. The second lot contains 101 Bored Ape Kennel Club NFTs, a series that was airdropped for free to Bored Ape holders. [7]
Serums (for BAYC Members)
One way to create a Mutant is when a Bored Ape ingests a vial of mutant serum. There are three tiers of mutant serum vials: M1, M2, and Mega Mutant (M3). A snapshot of all Bored Ape token holders was taken at 4 pm ET on August 28, 2021, and all mutant serums that will exist have been airdropped at a random distribution to corresponding wallets. [1]
If a Bored Ape ingests an M1 or M2 serum, the resulting Mutant will retain traits of the original ape. Serum vials are burned upon use, and a Bored Ape can only ingest a serum of a given vial-type once. This means that any given Bored Ape can be exposed to an M1, M2, or M3 vial, resulting in three different mutations of that Bored Ape. An ape will never ingest a vial of a given type after it has consumed one before. [1]
Distribution & Pricing
A total of 10,000 Mutant Serums have been airdropped to all BAYC token holders. [1]
10,000 Mutant Apes will be available to mint in a public Dutch auction. The price to mint a Mutant started at 3 ETH and gradually reduced to.01 ETH over the course of 9 hours. This allowed the community to set a fair starting price and avoid any gas war. [1]
At the time of minting, Mutant Apes were unrevealed. Once the public sale has concluded, a randomized starting index will be set and all Mutant Apes will be revealed. This is to prevent anyone, including the founders, from knowing which mutant will be minted during the sale. After the starting index is set and the mutants are revealed, BAYC members will be able to begin mutating their apes with serums on the official website. [1]
Mutation (for BAYC Members)
BAYC token holders became able to begin applying their airdropped serums to their Bored Apes upon completion of the public sale. The exact time was announced on Twitter (@BoredapeYC) and in the Discord. Applying serum to a Bored Ape burns that serum, and results in a MUTANT NFT which may retain aspects of the original Bored Ape. The Bored Ape NFT will not be harmed. [1]
The Mutant Arcade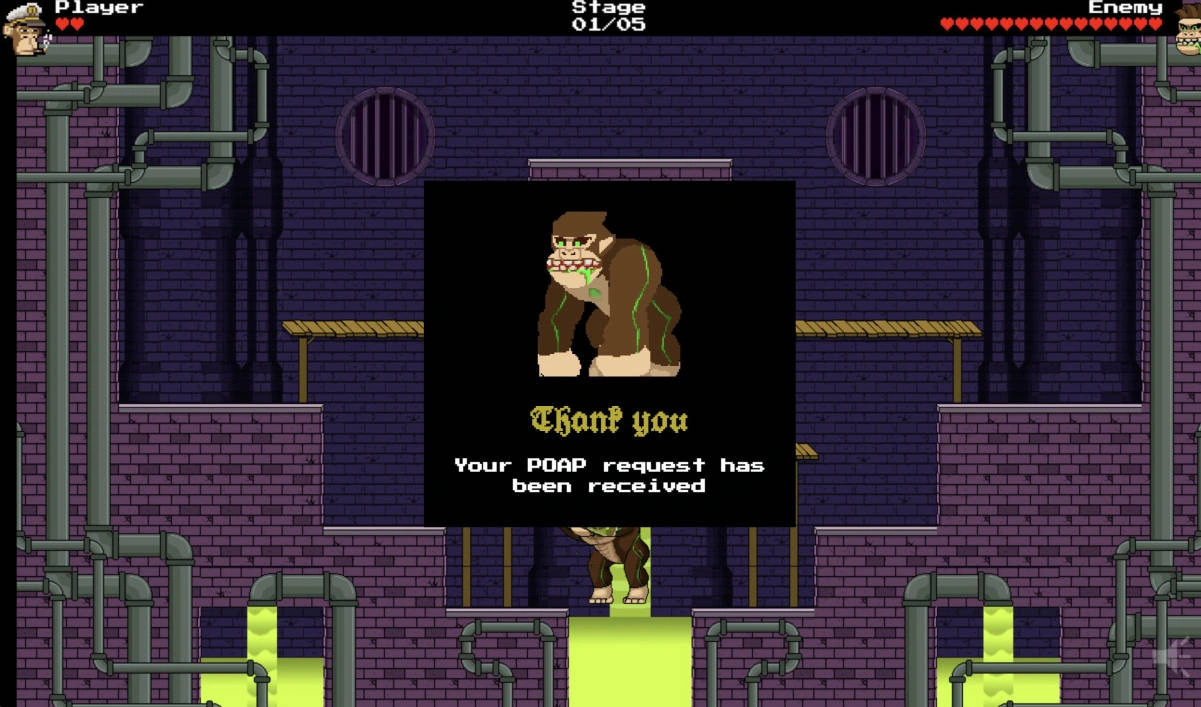 The Mutant Arcade
The Mutant Ape Arcade game will be playable for three days. Winners will be prompted to enter their wallet addresses. After the three days, winners will be airdropped a POAP (Proof of Attendance Protocol) as a badge of victory against the Mutant Ape.  [1][3]
Mutant Cartel
The Mutant Cartel is a movement and organization that seeks to enrich the Bored Ape Yacht Club universe and the value of its members, called Mutants, within it. It is an independent and autonomous entity that works alongside the BAYC to spin a complementary narrative universe. [18][19]
The short-term goal of the Cartel is to transition to a decentralized autonomous organization (DAO) with a well-funded treasury to launch various projects. Its long-term goal is to become an innovation studio, Mutant curator, and media production engine within the BAYC universe, and to cultivate creativity and profits for Mutants. [18][19]
The Cartel has a ranking system based on activity and value, and members can climb the ranks through independent work or by being affiliated with a Clan, completing duties and missions. There are five founding Clans in the Cartel, and any Mutant can propose a new one. The Clans include The Royals, The Mob, The Hustlers, The Technicians, and The Think Tank. The Cartel also has a meeting place called The Round Table, where members can discuss and vote on matters related to the organization. [18][19]
Mutant Hounds
The Mutant Hounds Project, created by Lior.Eth, a prominent member of the Yugaverse, and the Mutant Cartel, recently released its Mutant Hound project, which sold out before it was made available to the public. The project aims to create a decentralized and participatory storytelling experience through the use of non-fungible tokens (NFTs), and has been in development for over a year. Lior.Eth has stated that there are:
"a few stories that need to be told" before the hounds are officially released, and that the project plans to create an ever-expanding universe of lore-driven NFTs, including the Mutant Hounds, as part of their goal to create the "Middle Earth of web3."
The project has already revealed the collar types for the hounds, with the floor price for a Mega Collar at 69.42 ETH (at the time of writing Dec 27th 2022). [20][21]
Notable Sales
After minting the Mutant Ape #5275, the holder then tried to sell it on OpenSea, but the deal was not successful. Most digital collectibles on OpenSea and other Ethereum-based NFT markets are generally priced using ETH. As a result, the owner thought the offer on his NFT was 17 ETH ($54,000 at the time of the sale), and he accepted it without knowing that the offer was just $17 in USDC stablecoin. [6]
The MAYC #4849, a rare 1-of-1 Mega Demon, sold for 350 WETH ($1.1 million at the time) on August 29, 2021.[9][10] , a rare 1-of-1 Mega Radioactive, sold for 335 ETH ($1.08 million at the time) on August 29, 2021.  [11][12]
On September 1, 2021, the MAYC #6957, a rare 1-of-1 Mega Jelly, sold for 250 ETH ($944k).  [13][14]
On December 26th 2021, Taylor Gerring, who played a large role in building Ethereum, bought a Mega Mutant Serum for 888 ETH ($3.6 million at the time).[16][17]
See something wrong?
Report to us.
Mutant Ape Yacht Club
Did you find this article interesting?