Matt Kane
Matt Kane (crypto artist) is a Digital Artist, he writes algorithms and layers their mathematical output to create complex, colorful manifestations of his creative visions. [1]
His oil paintings gave him a successful entry into the collectors' driven market back in 2004.
Early Life
Matt Kane born as Matthew Kane was born in Chicago, Illinois, USA. There is currently no information on his parents or whether he has any siblings or not. [7]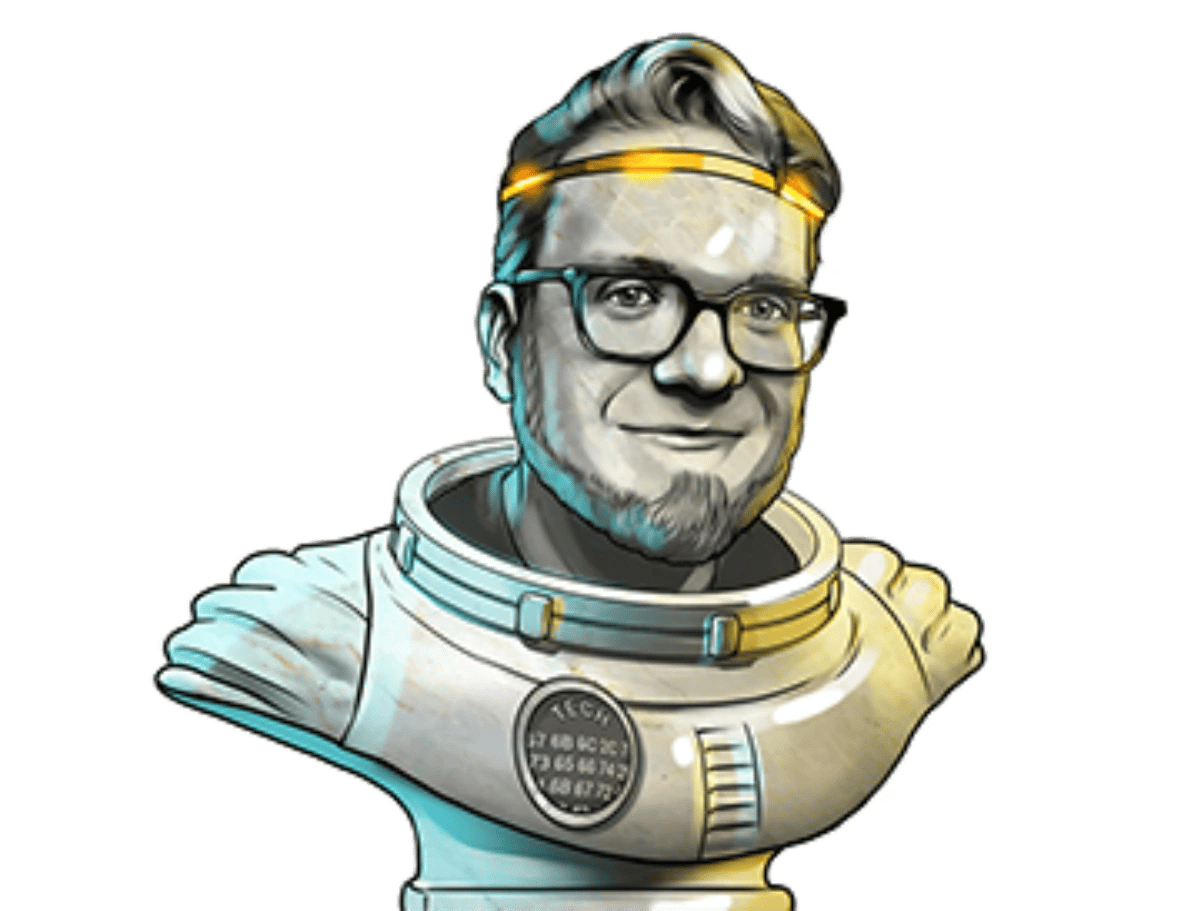 Growing up, he had always had a talent for art and painting right from a young age. 
[2]
Professional Life
He currently resides in California, USA. He is presently single.
Education
He attended a high school in Illinois, USA. After graduating, he went on to get admission into Northern Illinois University in 1999. [7]
He studied Education while in university, he graduated with a Bachelor of Science in Education in 2003. [7]
Career
After graduating from the university, he began working as a Design Instructor at a organization named T.P.H.S. in August 2003. [4]
What Was Never Said Is Gone by Matt Kane
At the organization, he was responsible for teaching students design, utilizing Adobe Photoshop, Adobe Illustrator, Macromedia Flash, and Adobe Dreamweaver.
He worked there for over 3 years and left in July 2006 · [7]
He then went on to work as an Interactive Developer at Fitch, he started working there in February 2007. [7]
At the company, he worked on brand-centered websites and email templates for clients of all sizes from small businesses to corporations such as Microsoft and Viacom. [3]
He made use of HTML, XHTML, CSS, XML, Flash, AS2, Image Production. He worked there for over one year and left in June 2008.
In that same month, he got another job as a Front End Web Developer at Personify Design. [4]
At the company, he was responsible for Front End Technology skinning of DotNetNuke CMS, ASPDotNetStorefront, Sharepoint, and ASP.net websites. [1]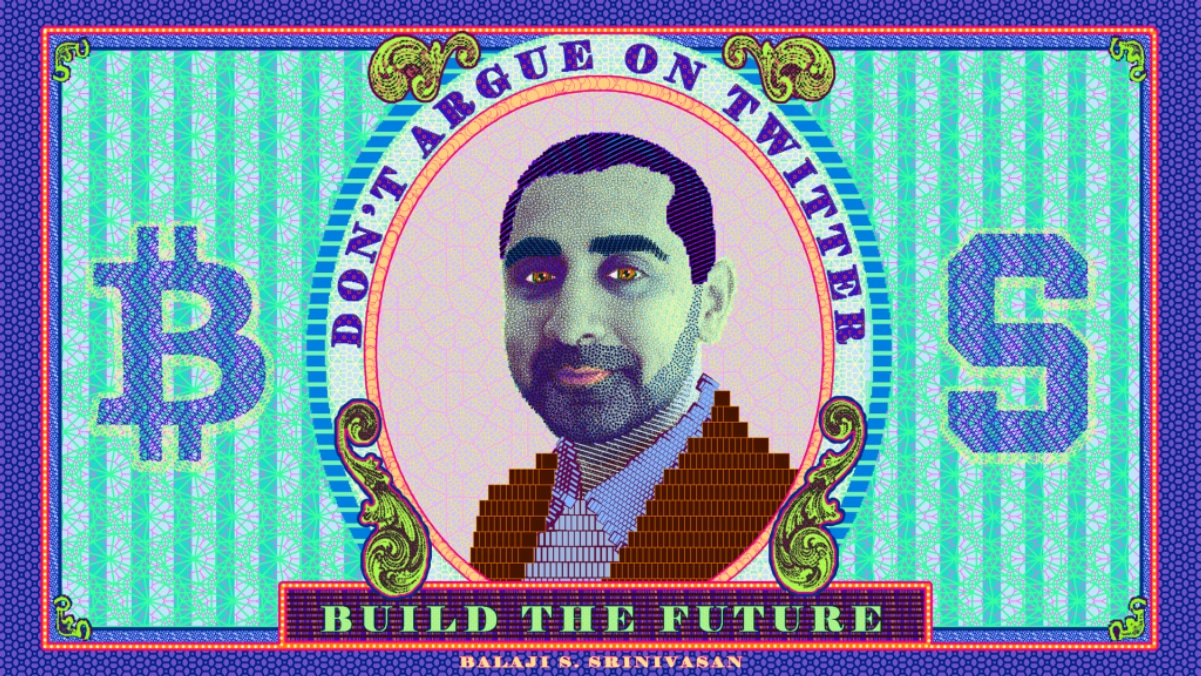 Build the Future- Balaji Srinivasan
He also trained clients in Content Management Systems.
He worked at the company for over a year, then left in July 2008. However, he currently partnered with Personify, continuing to do front-end work as part of his Freelance business.
He then became a Freelance Web Developer and Designer. His company name was MattKane.NET, he began this in August 2003.
He is a Front-End Web Developer specializing in HTML/CSS, PHP, JQuery, JavaScript, Email Template, ASP.net, Wordpress, Drupal, Ubercart, and CMS solutions for corporate, small business, and e-commerce websites. [7]
He is still a Freelance Web Developer and has been doing it for more than 17 years.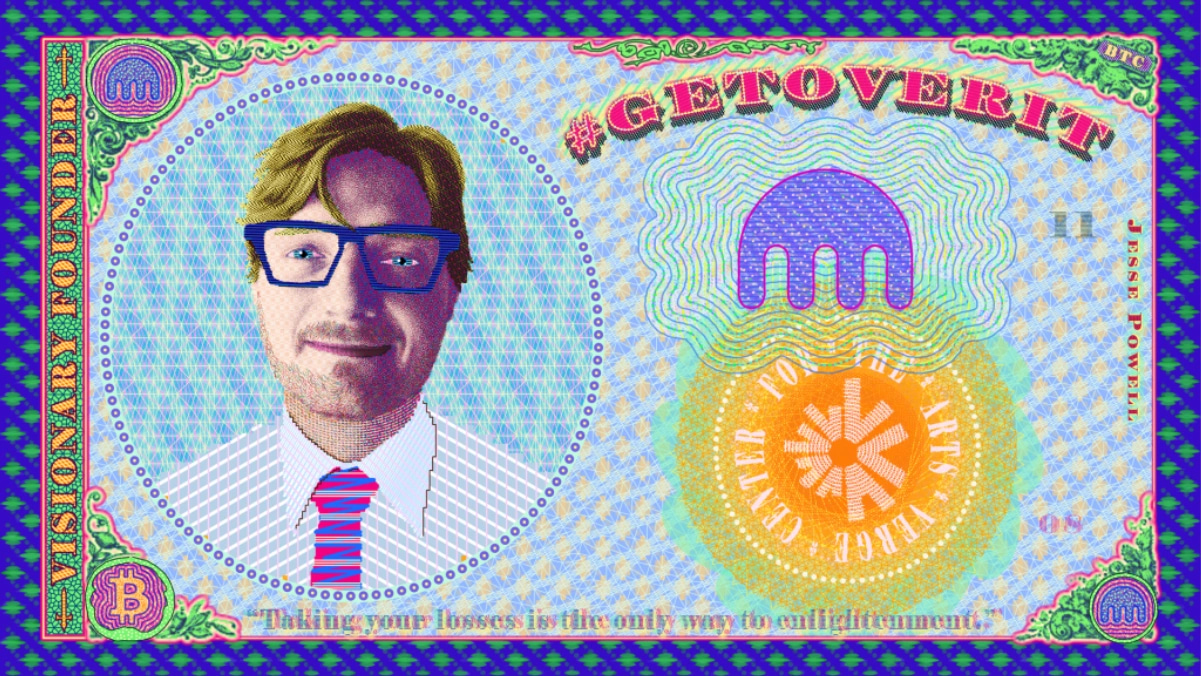 Visionary Founder- Jesse Powell by Matt Kane
He worked with the company Brenthaven. He started working with them in August 2009.
He was responsible for updating legacy website with new design skin and he led the migration to Drupal and Ubercart that allowed for improved user and administrator experience. He also iterated the website with AB and Multivariate testing to improve sales conversions. [3]
He worked with them for over 3 years then left in May 2013.
He also worked for the company, Rivet & Sway location in Seattle, Washington . He worked for over four years from between June 2011 to February 2014·
He is also an artist, he has his website, MattKane.art where he displays his artworks. He pursued art as a career in June 2001 and has been in it for over 20 years. [5]
He writes algorithms & layers their mathematical output to create complex, colorful manifestations of his creative visions. He is currently active in Crypto Art movement.
Being a self- taught programmer, he designed the custom software with which he produces his vibrant, infinitely detailed and multilayered artistic visions. [1]
His current practice addresses and reworks the most varied subjects, from art history masterpieces to Victorian eery family pictures to contemporary icons, coating them in intricate, audaciously coloured patterns.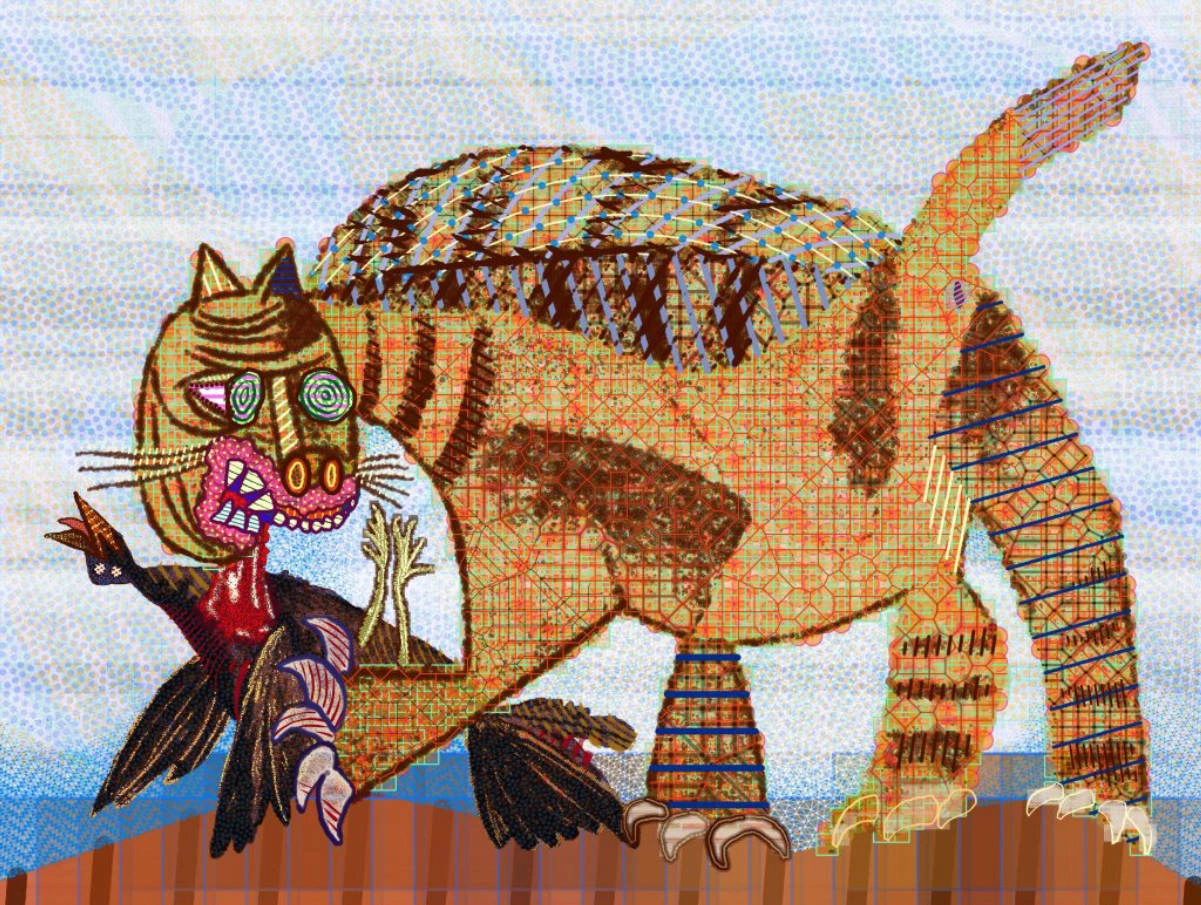 Excessive Force - Cat Devouring Bird after Picasso
He stated that, he is "interested in exploring historical aesthetics with code; to do with geometry what the great painters did with oils."
He was among the pioneering artists to contribute to "First Supper", the first-ever programmable artwork on the Ethereum-based Async Art platform. [6]
Async Art is a new art movement built on the blockchain. Create, collect, and trade programmable art: digital paintings split into "Layers", which you can use to affect the overall image. Art that can evolve over time or react to its owners is now possible with programmable art. [3]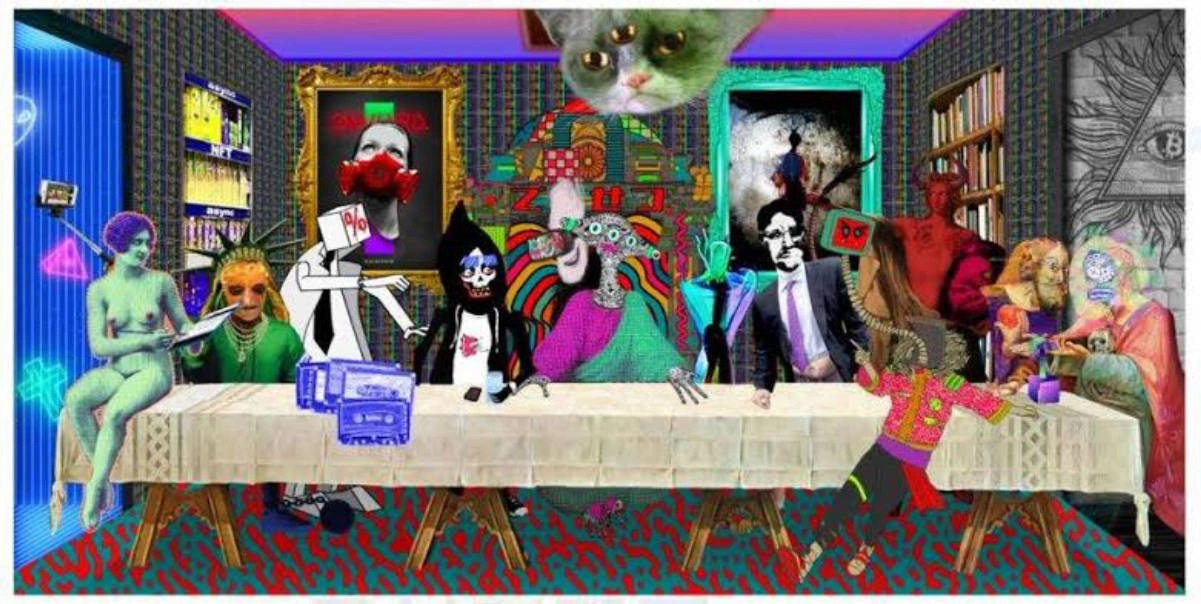 Last Supper by Matt Kane
Interview with Beta Cent
"My name is Matt Kane, and I'm a full-time artist right now. I've been active in the crypto art space for roughly a year. I was a big-time lurker before that. I think I've been kind of watching the space evolve since 2017. I got introduced to the crypto art space because I've been developing a generative art program. It was an article by Art Nome (Jason Bailey) that I saw which kind of drew me into crypto art I believe, although I think it had already crossed my path. My larger story is that I started out as an oil painter, represented by a gallery in Chicago around 2003 in my early 20s." [9]
"When I was still in Chicago creating work for my solo show, I was painting little dots around a figure I was working on. And I suddenly in my mind's eye, I see this rapidly happening in front of me where all of these colors just start, you know, shooting out and it's like in a pattern of red, red, green, red, red, green, big, small, big, big, small, big. And I know nothing about coding at the time. I'm probably 25 or 26 years old. I don't even know how to do HTML, make text bold or anything like that. But at that moment, I kind of understood that I saw this computer program right in front of me on my canvas. So, I realized that for my larger vision I'd need to learn how to program so that I can build that software one day." [9]
"Usually after I come back from my walk, it's generally during meditations that ideas will come together and sometimes they'll be related to what I'm building with the software. Sometimes they're image-based, like the 8 different layer states of the 'Visionary Spirit of Creation' that I did in the latest collaboration for Async.art. That was something that fully came to me in meditation. I had no idea what I was going to do for that work. I thought I was just going to make the table, but when I came back from a really successful walk and I was in the flow state, I laid down to do my meditation and I knew what I needed to do right away."
"This is where art is taking a turn. The future is more digital...The art is more digital as well... Everyone is introducing their little something to this change. And that little something is the legacy that's shaping the future.You asked me what drives me? This is what drives me! I haven't been working on my software lately. I've been working on crypto art. On community outreach. And talking to other artists and collectors. We all have an opportunity to shape the future."You're not really bidding on what you're seeing the NFT representing, you're bidding on future experiences. My artistic philosophy is that these works of art are going to be reinterpreted int he future like pieces of music. When I create my paintings, they're databases because I wanted to create a medium like music that can be reinterpreted...And it'll be reinterpreted long after I'm dead. That's where I'm going with my art." [9]
Matt, NFTs and Digital Art
The record-breaking sale of Matt Kane's "Right Place & Right Time" on Async.art marks the first time a piece has sold for more than $100,000 in cryptoart movement.[2]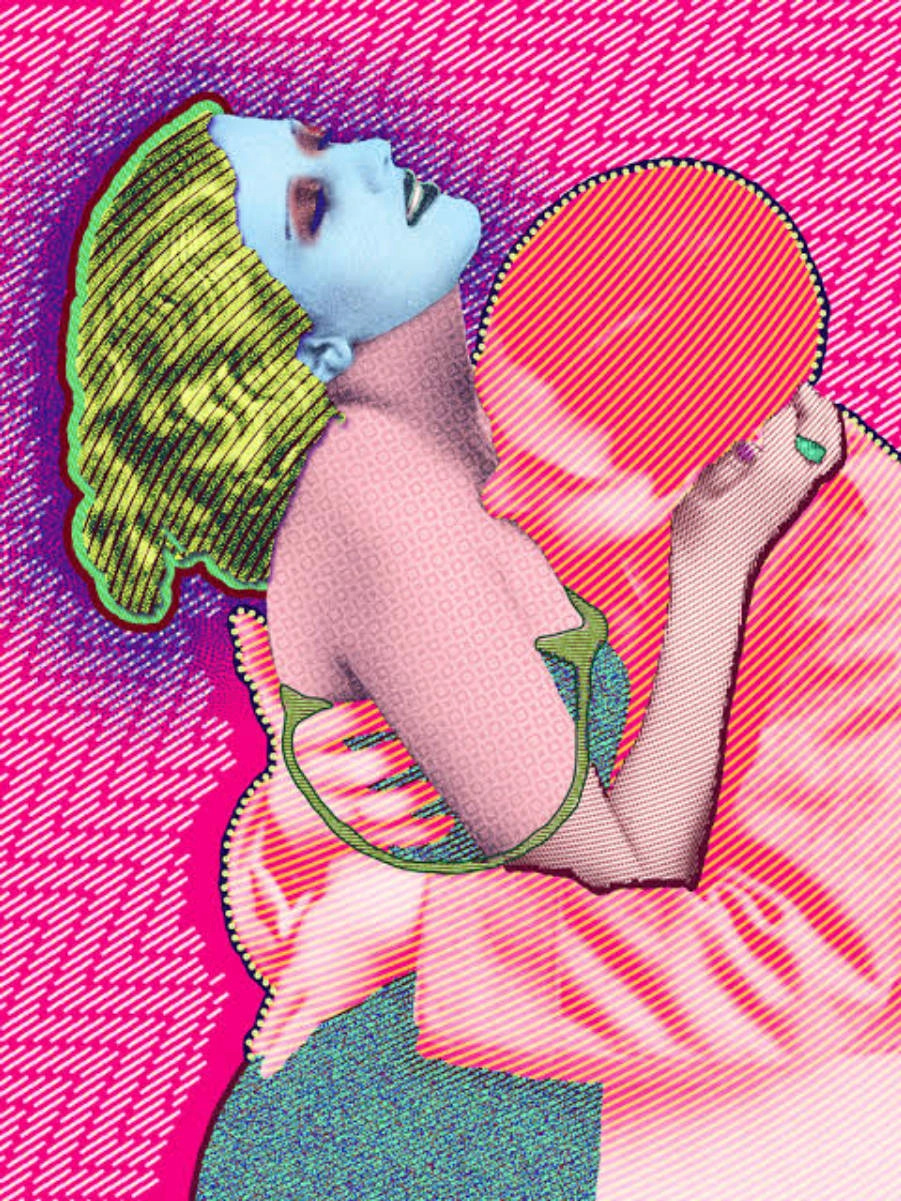 What Was Never Said Is Gone (variation) by Matt Kane
A historical sale for an art- based Non-Fungible Token (NFT), it signals the emerging market is gaining traction despite uncertain economic times.
The artwork is a one-of-a-kind programmable piece that generates a new image each day. [7]
It is made of 24 Layers synchronized with Bitcoin's price volatility from the previous 24 hours, it was created exclusively on Async Art.
With the patronage of TokenAngels, the artwork's collector, the artist gained an unique opportunity to experiment: sharing revenue with a collector in the form of subsequent minted variations of the artwork. [4]
Kane explained that he launched the smart contract for Volatility.art (where you can track "Right Place & Right Time") on January 3 2020, Bitcoin's birthday, and that he will begin releasing the 210 NFTs that go with the piece for public sale in February.
Volatility.art is the first smart contract on Blank Network.
This collaboration is estimated to run for the next 10+ years, this promises to become one of the longest running art collaborations. One day at a time, "Right Place & Right Time" could become one of the most significant pieces in the cryptoart movement.
He has produced many other minted NFTs, including one from August 2020 titled "Nocturne Blue and Gold After Whistler."
8 minutes 46 seconds- In Memoriam of George Floyd
He also minted a number of others throughout the year, including "Excessive Force (Cat Devouring a Bird after Pablo Picasso)" in July and "First" in June 2020. [6]
During an interview, when asked, what is an NFT to an artist? He said
"For me as an artist, I look at NFTs as providing digital art with unforgeable, trustless, provable provenance. Provenance is simply a record of ownership. Of who owned it, when they sold it and for how much. So NFTs are really replacing the flimsy technology of paper certificates of authenticity and having trust in centralized galleries for provenance. Because obviously certificates of authenticity over the years they can be forged, which can lead to illegitimate sales of art. And then any time you're having to trust a centralized source like a gallery or an auction house, it's much better to do this trustlessly. And that's sort of the ethos behind crypto."
When asked on how he got involved in creating NFTs, he said,
"In 2014, I started to create my own software to make my digital art, and I had previously been a traditional oil painter and then became a web developer. And I thought I might as well put these things together. And so I created my own custom software so I could make digital paintings in the way that I wanted to. So I created my own custom format. And so it's very complex, where my paintings aren't actually like JPEG or pixels. They're actually these databases that contain like map and code.
"And so for me, when I was creating my art this way, I was thinking, how am I going to sell these in a traditional gallery? And I thought I might have to use a USB drive that's like gold- encrusted with diamonds or something to make that transition. But then in the summer of 2017, I learned about art on blockchain and these things called NFTs. They might be able to provide artists royalties in these sorts of things. And so for me, I realized that using blockchain this way would just provide much better provenance and give my creations wings."
When asked on what the sale of NFTs means to artists, he said,
"What's not crazy is supporting a living artist. And for many years, digital artists have been making this content and they've been participating in something of like a social capital where they've been getting followers and attention. And it's just kind of a wish and a prayer that they're going to translate that kind of like follower count on Instagram into money. So what we're seeing right now is these NFTs are helping support living artists. You know, who would've otherwise not been able to sell their art or who had been struggling.
"I would say that I'm very concerned for a healthy market for each individual artist to slowly build their prices. And that these prices should really scale for everyone. I'm not interested in the huge sales.... You know, in 2019, we started to see NFTs sell for over $100,000 for the first time."
"And one of those was one of my NFTs. And it was this great feeling because I had dwindled down my savings account for seven years and I was down to borrowing money and suddenly I was able to sell an NFT $1,750. This is life changing for me. I was able to make different plans for my future just on that. And that's a very modest price. And you have to realize that behind the $69 million and the $600,000 sales, there's very modest prices that are supporting a lot of legitimate artists."
Artworks
Right Place & Right Time
Right Place & Right Time, which is viewable on Async.art, or on volatility.art, was won by noted collector TokenAngels on September 18th for $100K.
This artwork is an autonomous art that can dramatically change depending on Bitcoin's daily price action, the daily change in price controls how it's rendered.
When the Bitcoin price is moving in a positive direction, among other details, we see the layers moving closer together and becoming larger, like in the image above on the right, which is how it rendered on volatility.art on March 13th, 2021 when Bitcoin reached a new all time high. [4]
If the Bitcoin price takes a dive, like it was seen on February 23rd, 2021, then Right Time & Right Place will appear with smaller circles that move further away from each other.
What Child Is This?
Speaking on his artwork, which he titled "What Child Is This?", he said,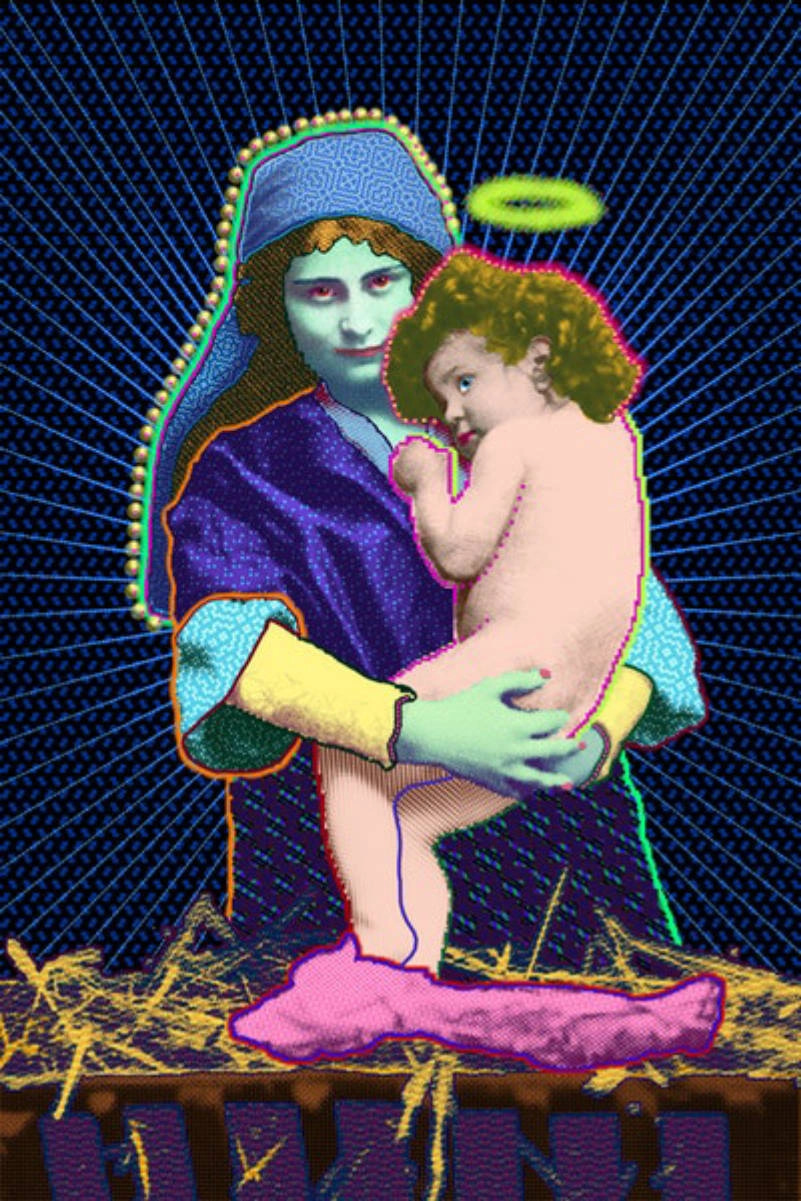 What Child is This?
"Since I was small, I'd always been pulled in by paintings depicting the Madonna and Child. Long ago, I promised myself that I'd take a stab at religious motifs when my skill could only pose a compliment to the subject. This painting is based on a french postcard from the turn of the century. It was the practice of many photographers at the time to hire prostitutes for these commercial postcards. Given that, I wondered if this was indeed the woman's child. The closeness seems too natural to be staged. And did the child grow up knowing his father or had he been forsaken?"*
*"I create art using custom software I program to meet my vision. So much I see in my mind's eye would take hundreds of hours to complete by hand, slowing my prolific nature. In 2014, following a decade long day-job in web development, I began coding creatively, writing algorithms based on my ideas about art and design. After thousands of hours of programming, I've finally begun to make art with the software that's become an extension of my mind and hand. I get asked why I don't just use Photoshop like other artists. Photoshop is great, I tell them, but it doesn't do nearly what I need it to do. Besides, I think art is best when it encompasses the totality of an artist's life, experiences, and abilities. I've enjoyed nothing more than taking my work from canvas to digital, utilizing my maximum potential to accomplish the challenge."
One of Us
One of Us was minted on November 1st, 2019. In this artwork one can really see the different layers that Matt Kane generated using code.
It's possible that this was made with three.js, a javascript library facilitating 3d rendering, but this is just speculation based off an interview that Matt Kane did with Josephine Bellini for Behind the Art in June 2020, where he lets us know he leverages the MIT licensed Javascript library in his some of his art. [5]
Artworks that have elements of autonomous generation has always done quite well in the NFT space, and this one is no different.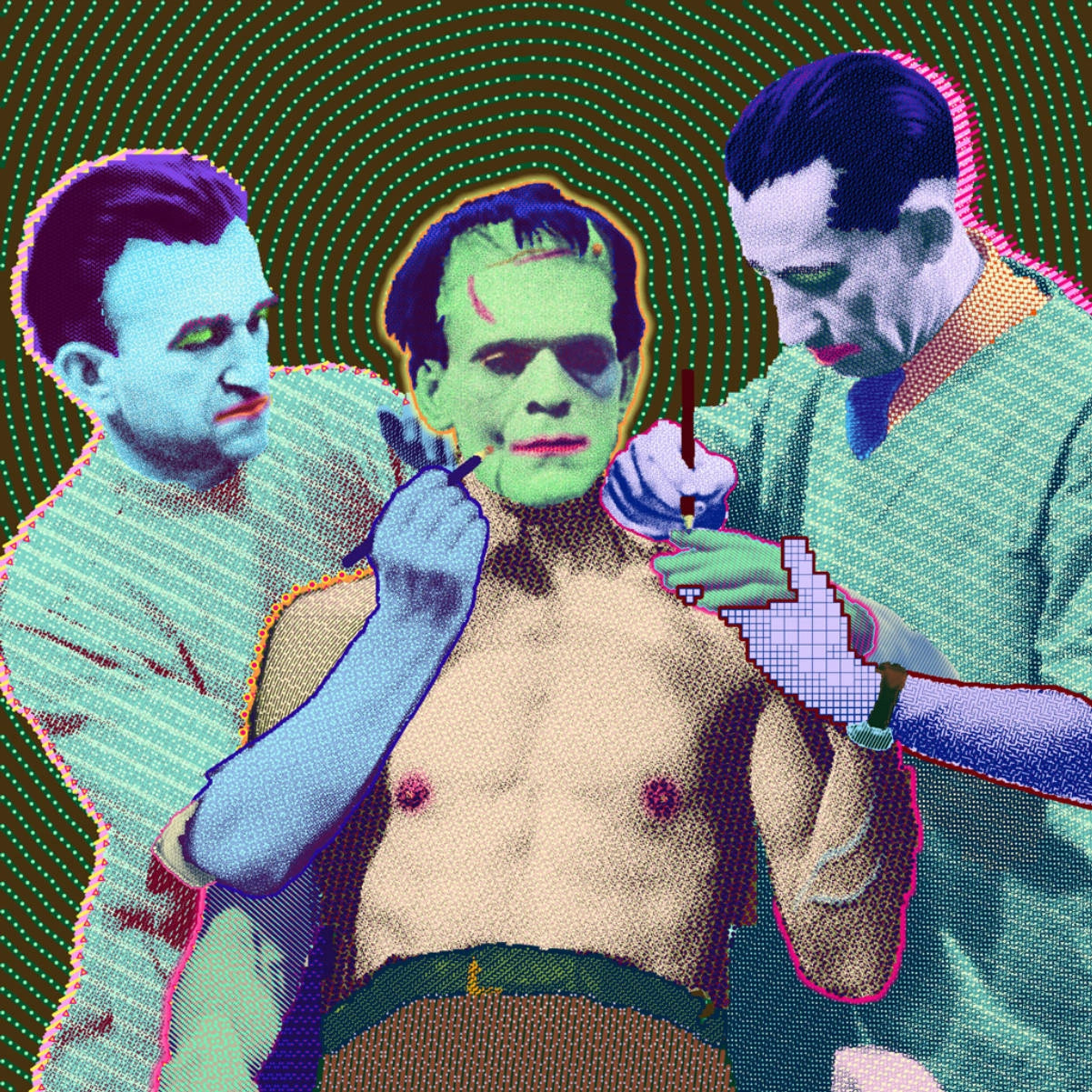 One Of Us by Matt Kane
The bidding history on SuperRare for this token is a veritable "whose-who" of the biggest collectors in the space, featuring TokenAngels, Coldie, VK_Crypto and more, and it's already changed hands on the secondary market at a 48x profit for the original collector who purchased it from Matt Kane. [5]
Cryptoart Monetization Generation
A special token created by Matt Kane to honor the history of crypto art, NFTs, and the RarePepe community sold to influential collector Yeahyeah on a historic day, March 11th, 2021, when a Beeple token was won by a $69MM bid placed by MetaKovan, the founder of Metapurse.
This token was created with another historic sale in mind, the Homer Pepe, of which there is only one, not only sold for $320,000 recently, but arguably more importantly, sold for $38,500 back in 2018. [6]
This made history as the highest priced NFT sale at the time, representing a shot in the arm of the entire NFT space, setting off a chain of events leading to today, where Beeple is among the richest artists in the world and CryptoPunks selling for a million dollars each hardly makes anyone bat an eye.
This token should be viewed on Matt Kane's website, as it has animated features that you'll need to see in order to fully appreciate it. [1]
The Door: The first SuperRare Series
Fittingly, "The Door," a project from the thoughts of famous artist Matt Kane that considers his career as an artist, is included in the first SuperRare Series deployed in October 2021 and already containing five artworks available for sale. It is a road that leads to SuperRare, where Kane joined as an artist and where the project went through the door when launching the first contract in 2018.
Although Matt Kane officially started working on The Door series in June 2021, the idea for the project really came from a door he entered in 2013.
"I had just left Seattle after living there for seven years," he said. "A long term relationship I'd been in had broken up, which led me to also end things with my web development clients."
The plan had been to travel slowly through Canada back to Chicago, visiting a close friend on the way before having a "final go", as he called it, at being a full time artist. A week before his arrival, his friend took her own life.
"I kept wishing I'd left a week sooner or made one more phone call," he said. "The regret, self-loathing, and grief that loss survivors feel is very real and heavy."
Kane turned to creating the distinctive software that has come to characterize his art because he was unable to paint in the darkness. Kane transforms concepts into artworks that are more deeply anchored in human feeling than in 1s and 0s through the use of unique algorithms and conventional painting techniques. His works combine chaos, order, geometric patterns, and delicate color palettes, creating paintings that resemble boolean poetry created by a transhuman impressionist.
The CryptoArt explosion came next. All of a sudden, Kane was taking on the role of community leader and building a market. He was speaking on Twitter, at conferences, and on podcasts. He was interacting with emerging artists, establishing agreements with renowned auction houses, and entertaining collectors. Yes, he was finally generating money, but as the machinery turned more quickly, the chatter rose like dust and became so loud that he feared he might lose sight of or hearing from his creative soul.
Kane was on the verge of losing it. There has to be a change. He discovered The Door at that point.
"The series started with me looking at 'Exit' signs, because I felt this great need to exit different facets of my life," he said.
The journey began as such. Kane began by examining and tinkering with the iconic running man Exit sign by Yukio Ota.
Due of these limitations, Kane was able to concentrate on experimenting with fresh color schemes and intricate, deep geometric patterns that wrapped themselves around the selected templates. Soon Kane realized he was more fascinated by the door than by leaving through it. Perhaps this effort wasn't only about him getting away from the situation he was in, but also about thinking back on the steps he had made to get here.
"After a while the door stopped being about an exit and it became about an entrance," he said. "It became about the choices I've made to get to my present circumstance: I had to cross through all of these doors."
The actual artworks differ greatly in the feelings they portray and the experiences they reflect, yet all being bound by symbols.
Kane described his artistic journey from Seattle through Chicago and into the Metaverse. His attention soon began to turn once again toward the future and the doors in front of him.
"The process of this work is a door in of itself," he said. It has led him to a new project, birthed from The Door, a project he hopes might be "the masterpiece".
The possibility presented by Series as a new medium resides in its capacity to comprehensively capture the beauty of an artist's journey, much way listening to a vinyl record or cassette tape once did. The artist experiments, makes themselves vulnerable, and infuses the project with soul not just in the radio songs but also in the deep cuts.
Exhibitions
2021 Virtual Niche, Curated by Bohan Sun. UCCA Lab, Beijing China
2021 The Other Art Fair Los Angeles, Booth curated by Museum of Crypto Art
2020 Renaissance 2.0 2.0, Curated by Eleonora Brizi. Rome, Italy
2018 Prime Time: F00TW3RK, GIF Party, Museum of Contemporary Art, Chicago IL
2016 Group Show, Ann Nathan Gallery, Chicago, IL
2008 Group Show, Ann Nathan Gallery, Chicago, IL
2007 Artropolis: Intuit Show of Folk and Outsider Art, Merchandise Mart, Chicago, IL
2006 Matt Kane: Family Album, Ann Nathan Gallery, Chicago, IL
2005 Intuit Show of Folk and Outsider Art, Gallery 2, Ann Nathan Gallery, Chicago, IL
2004 Group Show, Ann Nathan Gallery, Chicago, IL
2004 Intuit Show of Folk and Outsider Art, Gallery 2, Ann Nathan Gallery, Chicago, IL
Awards and Honors
2021 Top 100 Notable People in Blockchain
2020 Most Innovative NFT – Winner 2020 Best Charity NFT – Nominee
See something wrong?
Report to us.
Matt Kane
Did you find this article interesting?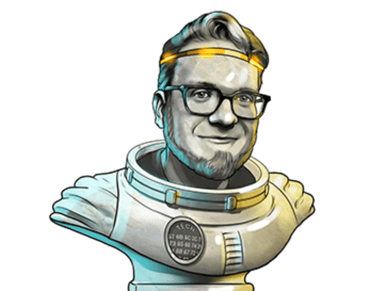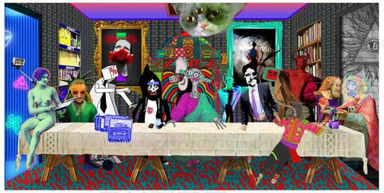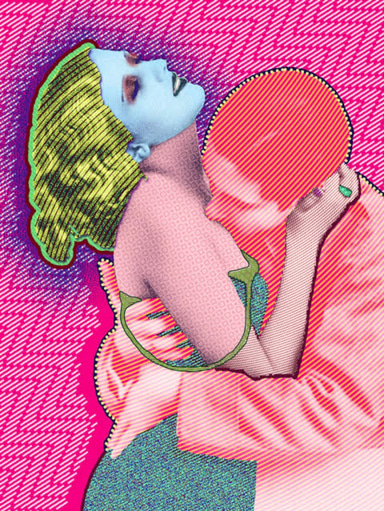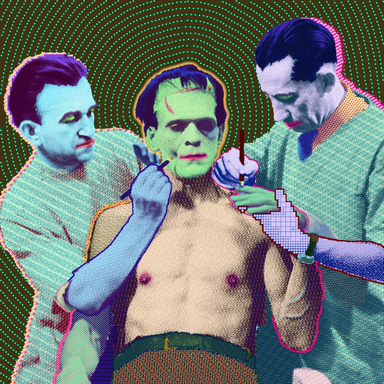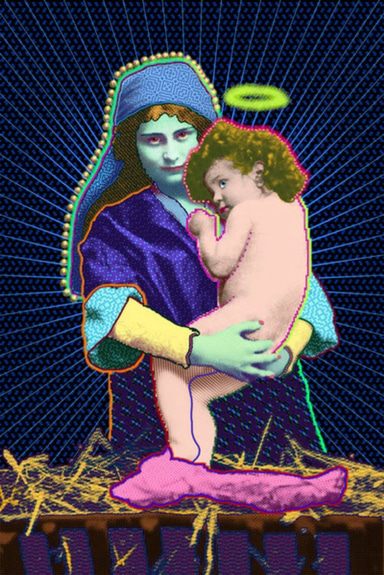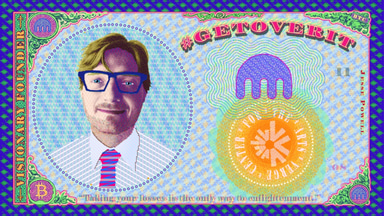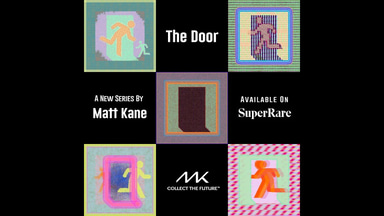 REFERENCES
[1]
Matt Kane's website
Aug 23, 2022
[2]
An Article about Matt Kane
Aug 23, 2022
[3]
How NFTs Are Digitally Disrupting The Future Of Art
Aug 23, 2022
[4]
Matt Kane-Artist working with Code, Data, and Paint.
Aug 23, 2022
[5]
Top 100 Artists on Cointelegraph
Aug 23, 2022
[6]
Matt Kane's Right Place & Right Time sells for over $100K on
Aug 23, 2022
[7]
Matt Kane on Linkedin
Aug 23, 2022
[8]
Matt Kane on Twitter
Aug 23, 2022
[9]
Programing the Future of Art with Matt Kane
Aug 23, 2022