Aeternity
Aeternity (AE) (Launched 2017) is the native Cryptocurrency token issued within the æternity blockchain. Aeternity is a scalable blockchain platform that enables high bandwidth transacting, purely-functional smart contracts, and decentralized oracles. Aeternity is a scalable smart contract blockchain technology, which interfaces with real-world data.[1]
Company
Aeternity (founded 2016) is a scalable blockchain organization that enables high-speed transacting, purely-functional smart contracts. This company is located in Vaduz, Vaduz, Liechtenstein, Germany, and uses an ASIC-Resistant, memory-bound Proof-of-work with less than 15 seconds block time. The company was co-founded by Yanislav Malahov and Nikola Stojanow.[3]
FundRaising
Aeternity has completed two seed rounds and was able to raise a total of CHF23.6M in the funding. Aeternity's most recent funding took place raised on the 12th of June, 2017 from an Initial Coin Offering (ICO) round.[2]
Aeternity is funded by Fundamental Labs and the ecosystem has invested in SatoshiPay on March 22, 2019.[2]
Overview
Aeternity is a scalable Blockchain platform that enables high-speed transacting, purely-functional smart contracts.
It aims to disrupt existing online and offline interaction models and help people benefit from a global sharing economy based on decentralized systems and individual merit. The platform scales through state channels, running smart contracts off-chain. It introduces a new language that supports formal verification and allows people to write simple and safe code. The VM also accommodates compiled Solidity contracts. æternity uses an ASIC-resistant, memory-bound proof-of-work with less than 15 seconds block time. It features an integrated naming system and oracles, which could be used to request and access data from various data providers.[3]
Aeternity uses a scalable and trustless turing-complete blockchain and practically combines proof-of-work with proof-of-stake for a peer-to-peer decentralized global network of nodes.[4]
History
Aeternity began publishing content on December 28th, 2016 on the platform's Medium blog site. On the 29th of May 2017, Aeternity launched its Initial Coin Offering (ICO) and completed that phase of the organization's roadmap on the 12th of June 2017.[3]
Aeternity concluded its first Bounty on October 25th of that same 2017. After this, the ecosystem released its testnet in December and continued other developments afterward.
The consensus in aeternity is done via a hybrid algorithm that combines proof-of-work (PoW) with Proof-of-stake (PoS). In addition to being more efficient in terms of power consumption, this "Cuckoo Cycle" PoW is more useful by encouraging improved DRAM (random access memory) chips to develop. Even better, it is actually possible for smartphones to mine new tokens in an efficient manner, making aeternity more decentralized than the blockchain has been before. The proof-of-stake portion is done via on-chain prediction markets.
Aeternity's Governance
Aeternity uses a type of futarchy, in which value holders bet and miners vote so the two groups can make decisions together. Scientifically speaking, prediction markets have been shown to be a good method of aggregating data. The on-chain prediction markets in aeternity project available information to the network in a single number from 0 to 1. That number lets miners know which blockchain version they should mine on. Additionally, the governance mechanism allows for checking the accuracy of the oracles. This mechanism will also determine variables of the blockchain, such as the block size and the price of computation.[2]
Aeternity Ecosystem
The vast aeternity ecosystem has everything needed to connect society and technology. The Incubator Foundation will support open-source developers, young businesses, and entrepreneurs who choose to build projects on aeternity. Along with the platform launch, aeternity will also deliver essential open-source Aepps. This allows the blockchain to be useful right from the start.[5]
Part of the aeternity ecosystem is also integration with web browsers, plus a mobile-first approach. This will theoretically bring the technology to even greater adoption. Aeternity fostered community growth and ensures development through organizing conferences and meetups around the world.
To educate developers, aeternity will provide workshops and tutorials that make the tech more easily accessible. Aeternity will also be willing to work with individuals and businesses to figure out how the platform fits into their particular use cases. The team constantly researches the latest standards in technology and expands operations with various international research facilities, ensuring the tech is up to date and safe. Team members are working on developing partnerships in various sectors so blockchain technology can see use in the real world, and they will soon announce those partnerships.[5]
Aeternity is already incorporated within the Principality of Liechtenstein. Its team continues communications with Liechtenstein and other regulatory bodies around the world to ensure it remains legal.
Updates and Sophia
The aeternity ecosystem has experienced an increase in its protocol and upgrades in its smart contract. Sophia is a functional language built for smart contract development. It is strongly typed and has a restricted mutable state.[6]
This breath-taking smart contract upgrade on boarded the following key features:
Added support for EXIT opcode via exit : (string) => 'a function (which behaves the same way as ABORT, but consumes all gas)
Added compiler warnings for: shadowing, negative spends, division by zero, unused functions, unused includes, unused stateful annotations, unused variables, unused parameters, unused user-defined type, and dead return value.[7]
Use Cases for Aeternity
The use cases for aeternity are vast, spanning all sectors. Prediction markets can take advantage of smart contracts without any effort on their part. Aeternity can make it possible to crowdfund with dominant assurance contracts to protect contributors against failure and raise money. Trustless exchanges are easy to create, including efficient, cross-chain, trustless atomic swaps.[2]
Documents, contracts, invoices, receipts
Decentralized Finance (DeFi)
Payments, loans, shares
Decentralized Autonomous Organization (DAO)
Voting and governance
Identity
IoT Blockchain identities and hardware
Games.
Tokenomics
Aeternity (cryptocurrency) is a native cryptocurrency token issued on its own blockchain and utilized as the utility token on the ecosystem. The token's ticker is denoted as AE and it has a Total Supply of 536,306,702 AE tokens. The token registered its All-Time High of $5.69 USD on April 29, 2018, and an All-Time-Low of $0.059135 USD on March 13, 2020. Currently, Huobi Global is the most active market trading $AE.[2]
See something wrong?
Report to us.
Aeternity
Did you find this article interesting?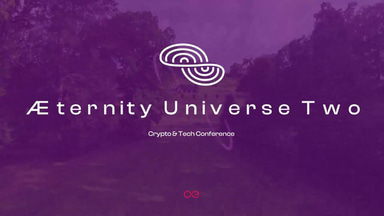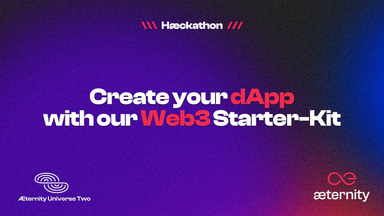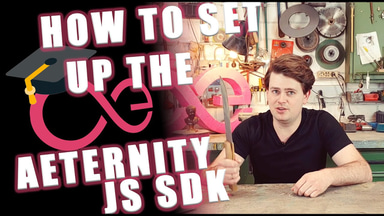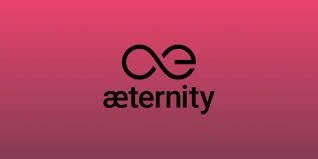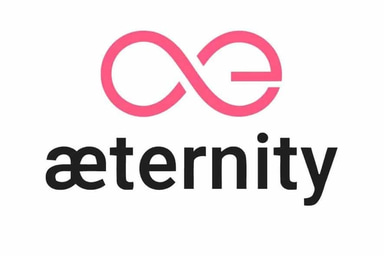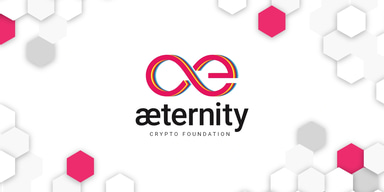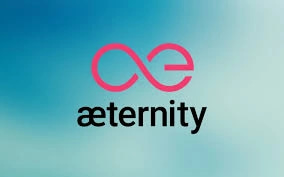 REFERENCES
[2]
Page announcing Aeternity
Jul 27, 2022
[3]
Aeternity Globalcryptoacademy review
Jul 27, 2022
[4]
Aeternity's whitepaper
Jul 27, 2022
[7]
Updates on Sophia contract
Sep 9, 2022