Aion
Aion (AION) (Lanched in 2017) is a cryptocurrency token built on the Ethereum Blockchain and functions as the native digital asset and economic strength of the Open Application Network (OAN) on the Aion's platform. AION's utility is for securing and accessing the OAN network.[1]
Overview
Aion is the digital asset of The Open Application Network. Aion is used to secure and access The OAN. The operations of the OAN is secured and maintained as a public infrastructure by a global community of individuals, software companies, and institutions. These critical functions are enabled and incentivized using Aion cryptocurrency. [2]
The Open Application Network solves the unintended consequences of platform economies. The OAN is an open-source public infrastructure for the creation and hosting of Open Applications. The OAN is built on open standards and is owned by everyone that uses it.[1]
Aion Blockchain
The Aion Network is an easily accessible Blockchain platform. It enables developers to build production-grade Java applications Blockchain technology. Its network holding a high stance on transparency, and equitable Internet by helping the masses leverage Blockchain technology. Its network, holding a high stance on transparency, AION is designed to address unsolved questions of Scalability, privacy, and security.[2]
Benefits of Aion's Blockchain
Aion aims to be a third-generation blockchain (following bitcoin's money transfer and Ethereum's smart contract), that enables public and private organizations to:
Federate- Send data and value between blockchain connected to Aion and Ethereum.
Scale- Increase the scalability of all the Aion blockchain.
Spoke- This helps organizations to create blockchains that are interoperable but can have its own unique consensus mechanisms, issuance, and participation.
At the center of the Aion blockchain is a "purpose-built, public, third-generation" blockchain called Aion-1. Aion-1 has been specifically designed to not only be self-sustaining but connect with other blockchains as well.
Dashboard
How to use the Aion Dashboard
The Aion's (AION) dashboard is described as the Landing Page. It is the home of the Aion. It basically provides the current view of recent blocks and transactions on the Aion's network, as well as some current statistics. Users can reach this page at any time by clicking the Aion's logo on the top left corner on the network's website.[3]
Features
The Aion dashboard reveals the following features:
Heads-up Display:
AION Dashboard- Showing current statistics
The Heads-up Display shows some of the Network's current statistics. It is split into two sections- Network and Transaction.
The Network section contains:
Current Average Block Time
Network Hash Rate
Average Block Difficulty
Consumed NRG(Energy) per Block.
And the Transaction section contains:
Transactions per second
The 24-hour peak of transactions per block
The number of transactions within the last 24 hours.
Recent Blocks:
The Recent Blocks section displays a list containing the four of the most recent blocks proposed in addition to the block that is currently being proposed.
Recent Transactions :
The Recent Transactions section displays a list containing the ten most recent transactions on the Aion's network. Each object list details:
Transaction age ( how long ago or when the transaction was proposed)
Transaction Value (this is the amount of Aion sent within the transaction)
From Address
To Address
Navigation Bar :
The Navigation Bar is positioned at the top of the window at all times. It contains some useful tools for navigating the Aion's Dashboard.
Explorer:
The Explorer function is a dropdown menu that allows users to browse lists of each object type on the network. After selecting the Account type, for example, users are provided with a list of accounts in which they can sort in various ways.
Analytics:
The Analytics function is a dropdown menu that features various charts relevant to the network such as Hash Power over time and Transactions per hour
Switch Network :
The Mainnet isn't the only network featured on the dashboard. By clicking on the Mainnet dropdown menu you can switch between the dashboards for other networks, such as the Mastery network, Aion's testnet.
Search bar
The Search Bar allows users to easily find any object on the network whether it be an Account, Transaction, Block, etc.
The other features on the Aion's (AION) dashboard are compressed and summarized in the table below:
| Feature Name | Feature Detail |
| --- | --- |
| Accounts: (For signing and sending any transaction to the network using their balance of Aion to pay the Energy (NRG) cost.) | Account Address , Token currently viewing , Balance of token currently viewing , and Nonce |
| Blocks: (a ledger of transactions that take place on an Aion network.) | Block Hash , Parent Hash , Miner , Receipt Root , Transaction Root , State Root , Block Difficulty , Total Difficulty , Nonce , and Included Transactions. |
| Contracts: (These are protocols that any account can deploy onto an Aion network.) | Contract Address , Block Number , Creator Account , AION Balance , Nonce , and Contract Type. |
| Tokens: (a special kind of contract that acts like a currency that can be transferred between accounts) | Date Created , Contract Address , Transaction Hash , Ticker symbol, Granularity , Total Supply , and Liquid Supply. |
| Transactions: (represents every change on the Aion network, which includes the transfer of tokens, deployment of contracts, or contract interaction.) | Coin , Transaction Hash , Block Number , Value , NRG Price , and NRG Consumed. |
Open Application Network
The Open Applications Network (OAN) is a public infrastructure that creates a new design space for Open Applications. Open Applications are programs that place the user back in control and they are universally accessible across a number of online platforms. Open Apps are simply unique in their structure and connectivity, making them uniquely positioned to:
Build powerful cross-platform rewards programs,
Enable guaranteed, tamper-proof voting ,
Crowd-source funding , and
Cross-platform digital reputation .
Open Apps- Moves
As earlier defined, Open apps bring the user back in control and they are universally accessible across a number of online platforms. An example of such an open app is Moves. Moves is a consumer application built on the Open application Network (OAN) and it is designed to solve real problems. Moves is a product for the modern independent "gig" worker (i.e independent contractors, online platform workers, contract firm workers, on-call workers, and temporary workers). Overlooked or ineligible for products offered by financial institutions
This rapidly expanding demographic of independent workers needs a product that is tailored to their lifestyles and designed to support them on their paths to career fulfillment.- Moves, OAN.
Moves' first offering provides individuals working on Uber, Lyft, Doordash, Foodora, Instacart, Uber Eats, and Skip the Dishes in Ontario with affordable loans. Independent workers work differently, so Moves looks at credit risk differently. Using alternative data from an applicant's banking history, star rating, reviews, and/or earning trends, the OAN network can evaluate an applicant's ability to service a loan. These insights enable Moves to provide affordable credit to a seemingly underserved demographic.
Open Kits
Open Kits are purpose-built APIs for using the Open Application Network for a pre-defined use case. Given below are other proposed kits in the OAN Network:
Open Economy:
Open-Economy is one of the Open Kits that quickly integrates programable currencies, points, and other assets on the user's website or mobile app. It enables users to transfer and trade these assets for value, with other Open Apps in The OAN ecosystem.[2]
Open Funding:
Open Funding is also a proposed kit with a set of functions for pooling and distributing shared resources on The OAN.
Open Governance:
Open Governance is another proposed kit with a set of functions that will facilitate complicated voting and consensus mechanics between members of your application, or the greater public.
Open Identity
Open Identity, a proposed kit that functions for the creation, verification, and identification of unique users on The OAN. Once verified, these users need not reverify on other open applications.
Tokenomics
Aion (AION) was originally built as an ERC-20 cryptocurrency, and it is the native asset of the Open Application Network. Since the Aion Network had been developed, AION cryptocurrency can seamlessly be converted to AION network tokens and will continue to be able to flow freely back and forth between these two blockchains. The token's ticker symbol denoted as AION basically runs on the OAN, not just as its digital asset but also functions as the economic support of The Open Applications Network. The total supply for AION is 468,225,632 AION and it is currently traded mostly on Binance. AION recorded $11.31 on the 9th of January, 2018 as its All-Time high; and recorded $0.0222 as its All-Time low on June 18, 2022.[2]
Token Utility
The utility of AION is for security and access to the Open Applications Network (OAN). AION cryptocurrency is rewarded to miners and Stakers for participating in the consensus of new blocks on the network. It is also used by developers to write publicly to the Aion network.[2]
This token (AION) is also used to increase participation, fuel applications, secure consensus, and connect numerous blockchains. Users can participate in various aspects of Aion which includes- in transaction validation, building and deploying software application, building and maintaining cross-blockchain bridges, all these functions require using AION tokens in some form.[1]
Token Swap
The original Aion token had switched from the Ethereum's platform to its Aion platform. This was completed on December 10, 2018. Although the majority of its community members missed the swap deadline, a guide was formulated by the platform to help its community members swap their ERC-20 Aion tokens to native AION coins. Users who already have swapped their Aion ERC-20 tokens for AION coin, do not need to perform these guides.[2]
AION Token-Allocation from-Sale
Token Allocations:
| Allocations | Percentage (%) |
| --- | --- |
| Public Sale | 50 % |
| AION Foundation | 20 % |
| NUCO Global Inc | 20 % |
| Private sale and presale total | 10 % |
AION Staking
Staking is the process of actively participating in transaction validation (similar to mining) on a Proof-of-stake (PoS) blockchain. Users can OAN's platform to select a staking pool to join in order to help secure the network and earn rewards as they do so. Staking the OAN is putting your Aion to work on the OAN to secure the network and process transactions in the network and to earn Aion for your contributions to network security and operations.[1]
Wallet Features:
This is another primary feature that is of necessity to the AION token. AION wallet has its functionality on OAN's gateway. This allows its users to send and receive Aion. It brings Staking, Wallet Transactions, and Transaction history together in one convenient place.[1]
Viewing History :
Upon the Selection of "My Transactions" when logged into OAN's transaction platform  , users will be allowed to review all the transactions affiliated to the address that is being reviewed by the user.[3]
Token Trading, Buying, and Mining
Buying, staking, mining, and storing AION token could be achieved using a number of listed (DEXes), staking pools, and mining platforms on the AION platform. The whole concept about buying of AION tokens, staking, mining, and storing this cryptocurrency could be done using some of the listed examples detailed in the table below:
| Buying AION (Using:) | Staking AION Using: | Storing AION Using: | Mining AION Using: |
| --- | --- | --- | --- |
| Binance | AAA Angus Pool | Ledger Nano S | Aionmine |
| Latoken | Aion Pool | Aion | Aionsurf |
| Bitfinex | Aion Surf | Aiwa | F2pool |
| Bcex Global | Block Daemon | Trust Wallet | Aionpool |
| KuCoin | Chimera Pool | Magnum | |
| Bitrue (exchange) | Cosmostation | Coinomi | |
See something wrong?
Report to us.
Aion
Did you find this article interesting?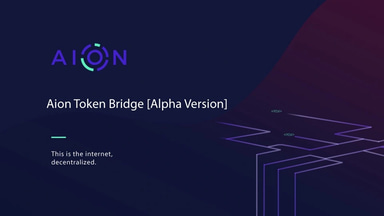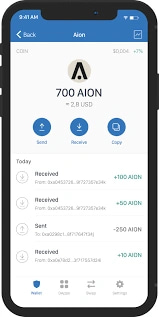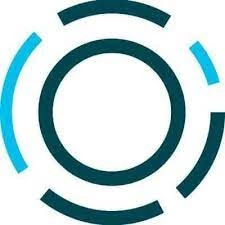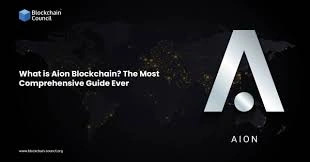 REFERENCES
[2]
Aion Whitepaper
Jul 27, 2022