Arisa Amano
Arisa Amano is the Co-Founder & CEO at Internal, a newly funded startup that helps companies better manage their internal consoles, she is an  entrepreneur and product marketing executive.[15]
She was also the Co-Founder & Chief Product Officer of Harbor (blockchain), a blockchain technology company that aims to create decentralized compliance protocol that standardizes the way securities are issued and traded on blockchains. [1]
Arisa was Vice President of Products at Zenefits and was responsible for the Zenefits product suite.  Arisa previously held product/marketing roles with Yammer, Microsoft, VMware, and MTV Networks.[2][3]
Education
Amano graduated from the University of California, with a Bachelor of Science in Management Sciences.[4]
Career
Arisa Amano began her career at VMware, a software company that provides cloud computing and platform virtualization software and services. As their marketing manager, she analyzed customer usage of products and created marketing campaigns; one of the campaigns was a YouTube video contest called "Run It with VMware." [5][6]
In 2010, she worked at MTV Networks as a Product Marketing Lead for Social Games. She worked across Nickelodeon, MTV, and Comedy Central groups. [7]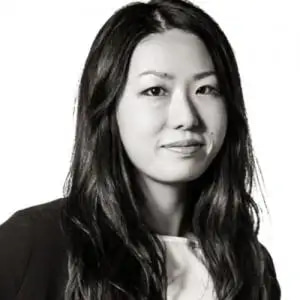 In March 2011, Amano became the Director of Product Marketing & Design for Yammer. In December 2013, her role changed to Head of Lifecycle Marketing. She was part of the company until they were acquired by Microsoft.[8]
In December 2014, Amano began playing the role of Vice President of Products for Zenefits. owned the complete relaunch of the Zenefits' product suite, launching Z2 and HROne.[9]
In 2017, Arisa Amano co-founded Harbor (blockchain) with Bob Remeika. Their team is in the process of creating a decentralized compliance protocol that standardizes the way securities are issued and traded on blockchains.[10]
She is currently the co-founder and CEO of Internal, an internal tools platform that allows anyone to create without code, reducing dependence on engineering and enabling businesses to do more with less.[16][17]
Personal Life and Skills
Amano currently resides in San Francisco. While working with VMWare, she was the lead vocalist for an all-employee group called Elastic Sky.[12][13][14]
Arisa is a Product and product marketing executive with 13+ years of experience.
See something wrong?
Report to us.
Arisa Amano
Did you find this article interesting?