Bitcrystals
Bitcrystals (ticker symbol: BCY) is a cryptocurrency that operates on the Counterparty platform. The development team is located in Geneva. It was launched in February 2015[1][2].
Overview
---
Bitcrystals is an innovative cryptocurrency that brings out a decentralized, peer-to-peer, secure, and stable trading platform for gaming enthusiasts[3][4].
When using Bitcrystals, gamers can trade their digital assets outside of the native trading systems present in a game, thus allowing cross-market trade of things like items, assets, cards, and many more.
This gives the gamer control of their digital property, and allows for a large, collaborative gaming ecosystem.
History
---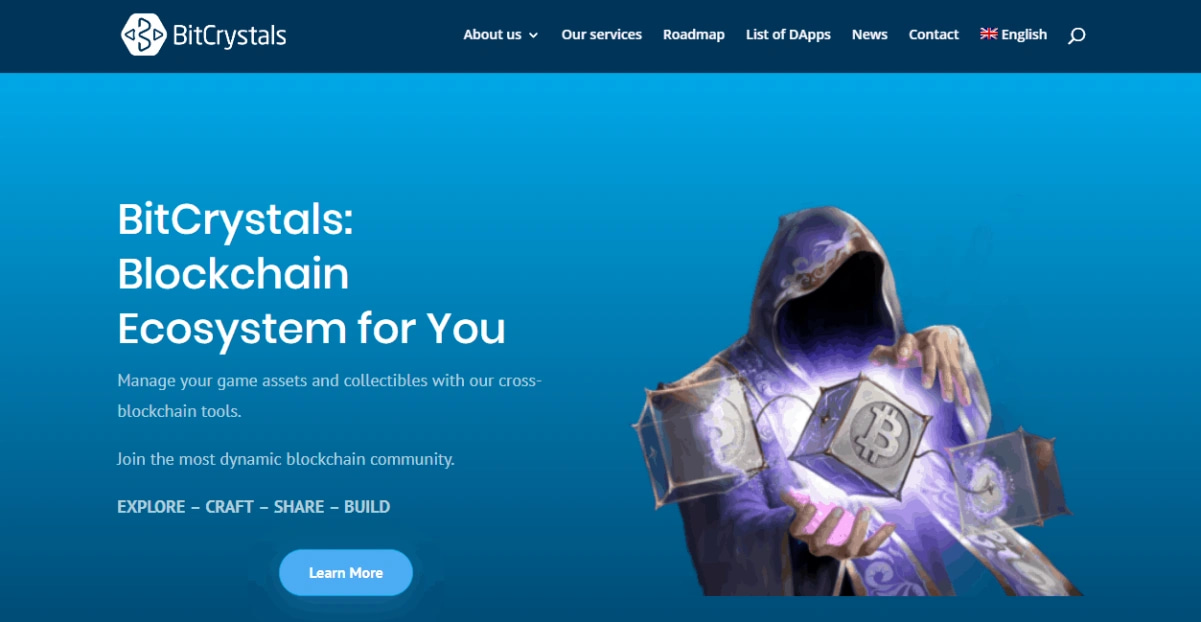 BitCrystals: Blockchain Ecosystem for you
Bitcrystals was launched in February 2015, as a Counterparty (XCP) asset or token. BCY actually uses the Counterparty blockchain, hashing algorithm, and its unique Proof-of-Burn mechanism.
The crowdsale for BCY had 70% of the 100 million total amount of tokens available for sale, with the remaining 30% being distributed to early contributors and investors[5][6].
All unsold BCY coins were burned in October of 2015.
Benefits of Bitcrystals?
---
BCY uses the Counterparty blockchain, the SHA-256 hashing algorithm, and the very unique Proof-of-Burn mechanism for generating new coins.
With this unique approach, new BCY coins are generated upon Bitcoins being 'burned', that is, they were sent to an address whose private keys are not known to anyone. This creates a slightly deflationary economy, and is one of the most unique concepts to generate new tokens or coins.
BCY tokens are Counterparty tokens and they are meant to be used primarily as in-game currency in EverdreamSoft's (the parent company behind Bitcrystals) new mobile game, Spells of Genesis (SoG), and the online multi-platform trading card game Moonga.
Because of the unique development approach of BCY, all digital assets owned by a gamer, such as trading cards or potions, can be traded outside the game as well, providing a truly decentralised, cross-platform, and free market for the gaming ecosystem.
Key Features
---
Complete Ownership - The digital assets owned by the gamer are recorded on the blockchain, thus providing complete ownership and control over items in-game to the user. Anything from trading cards, to in-game currency, to digital art collectibles can be sent, received, and traded in an easy, secure, and decentralized manner on the blockchain.
Nothing is stored in-game developer's databases, giving the power back to gamers, and allowing them to decide what they choose to do with their digital assets.
Game independent, free-trade market - Bitcrystals allows gamers and Game developers to create, publish, manage, and trade their in-game items or digital creations such as trading cards, concept art, and many more, directly to the blockchain-based trading market. This decentralized trading market is built on the distributed, trustless, and permissionless blockchain that will allow seamless interoperability between different applications and games.
Blockchain Publishing Platform - The BCY publishing platform offers independent game developers and studios an extensive set of tools and services to help them make the most of the new marketing and revenue opportunities that the blockchain brings.
Bitcrystals provides game developers with advisory and marketing services, and enables them to become a part of the large BCY gaming economy by utilizing BCY tokens inside their games.
How to Buy & store Bitcrystals?
---
How to buy Bitcrystals
BCY is traded at exchanges such as Bittrex, Poloniex, and Cryptopia, with Bittrex being the largest by volume.
BCY can also be earned by selling or trading in-game items in the various games which accept the BCY token, such as Spells of Genesis.
BCY Wallet
---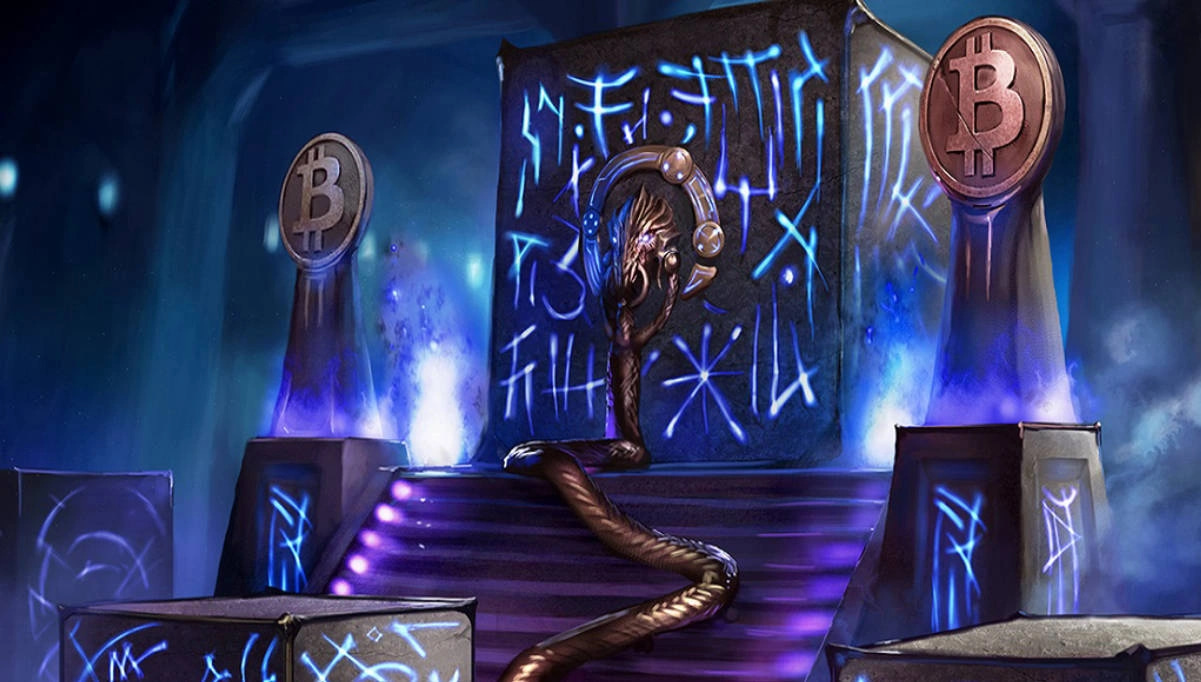 The Bitcrystals wallet, custom designed for allowing trade in both BCY and in-game trading items, called Book of Orbs.
While cryptocurrency exchanges provide you with a platform to buy or sell the BCY cryptocurrency, CoinSwitch, the largest cryptocurrency exchange platform, comes in to help you make the right decision by providing the prices for BCY on multiple crypto exchanges.
With CoinSwitch, users do not rely on a separate BCY wallet from the exchange to store your BCY cryptocurrency. Instead, all transactions happen to and from your own personal private wallets[7].
How is Bitcrystals different from other cryptos?
---
Niche market appeal - Instead of being a generic cryptocurrency with no practical purpose or demographic in mind, Bitcrystals is made specifically for use by gamers and game development studios, to change the way they interact with each other, and transform the way games are developed in the future.
Its aim is to foster the development of games that are much more transparent, secure, and give the power back to the gamer, by making them the sole owners of their digital assets in-game.
BCY allows free trade, exchange, buying, and selling of in-game assets, both inside a particular game's ecosystem, between different games, or even across the entire cryptocurrency trade market in the form of BCY tokens.
Extensive integration into online games - A gaming currency would be of no use without widespread adoption by game developers and studios, and BCY thankfully has managed to achieve just that.
Bitcrystals boasts integration with a large number of mostly indie, online titles, including native support Spells of Genesis, a game developed by Bitcrystals' parent company EverdreamSoft specifically designed to use BCY, whether directly in the form of tokens, or indirectly through the ownership of in-game items.
Token based ecosystem - Since BCY itself is a token based on the Counterparty blockchain, this means that BCY can not only be traded amongst intra-game markets, but also on the larger and more expansive cryptocurrency market, the same as any other altcoin or Bitcoin.
This means BCY can also function as a valid cryptocurrency, with inherent worth, and can be used in trades and exchanges just like other cryptocurrencies.
Feature-packed wallet - Book of Orbs is the BCY wallet available both for mobile and online use, which acts as a central place from which to collect, trade, and catalog all the digital assets, whether they are in-game items, or BCY tokens.
It also provides gamers full control over their digital assets, allowing them to buy, sell, or trade items in a free, decentralised market as they please, or even to transfer items between different games, provided the support the Bitcrystals blockchain[8].
Should you invest in Bitcrystals?
---
While a lot of indie games have developed their in-game economies in a way to accommodate BCY, no major development studio has made any significant step towards planning to integrate cryptocurrencies into its mechanisms.
However, as the concept of blockchain technology and cryptocurrencies become more widespread among the general public, it can be speculated that some major gaming studios may decide to test integration of blockchain-based free markets into their games.
If that does happen, it is likely BCY will be one of the first coins to be adopted, due to its pioneering approach to in-game cryptocurrency usage, and consistent and robust development schedule.
While investing in any cryptocurrency is subject to their inherent volatile nature, BCY would be a very useful investment for people who are avid players on games that support BCY, and an interesting choice, with possibly immense potential in the future, to look into for others.
See something wrong?
Report to us.
Bitcrystals
Did you find this article interesting?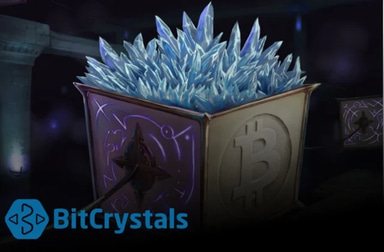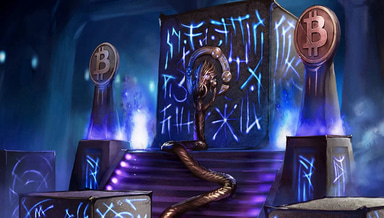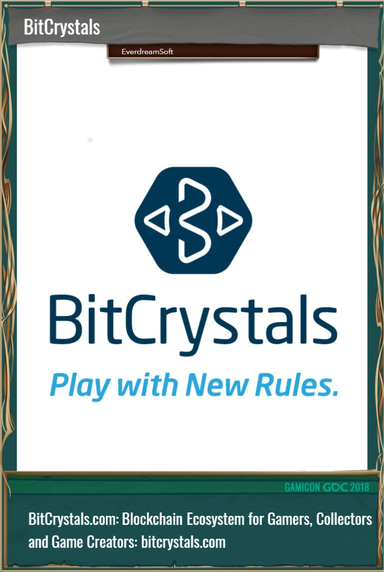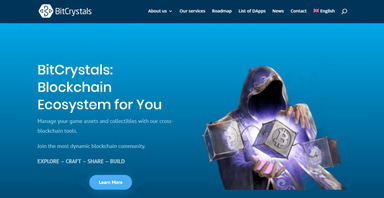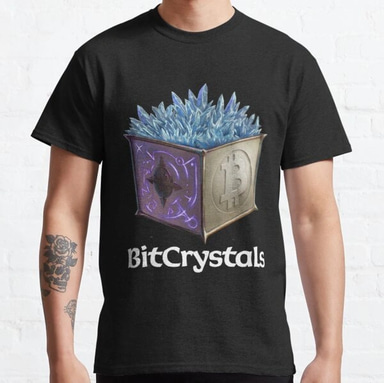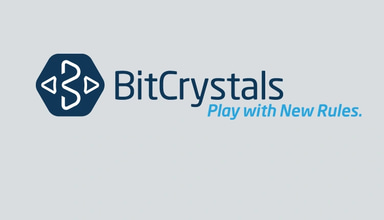 REFERENCES
[1]
Cryptoslate | Bitcrystals
Aug 12, 2022
[2]
Additional information on Coinmarketcap
Aug 12, 2022
[3]
Bitcrystals on Facebook
Aug 12, 2022
[4]
More info on Twitter
Aug 12, 2022
[5]
Bitcrystals on Reddit
Aug 12, 2022
[6]
Bitcrystals homepage
Aug 12, 2022
[7]
Innovating the Game Economy with BitCrystals
Aug 12, 2022
[8]
BITCRYSTALS Asset Information
Aug 12, 2022