BitSpace
BitSpace is an EOS Block Producer Candidate based in Olso[1][6].
Mission
---
The mission of BitSpace is to help build the future through emerging technologies that include Blockchain, Artificial Intelligence, Space, and Virtual Reality[2][7].
Team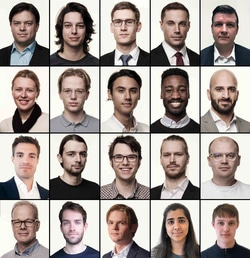 The Team
The BitSpace Team has experience in a variety of fields, including blockchain technology, programming, marketing, management, finance, compliance/legal, and specialists within blockchain governance[3].
Co-Founder Manuel Lains is a technologist who holds a M.Sc in Electronics from the University of Oslo, and is an experienced developer who serves as the organization's CEO[4]. Christian Lains is the Chief Strategist and Co-Founder and graduated from the University of Oslo with a masters degree in Philosophy.  He is a keen futurist and has investigated the potential and implications of blockchain technology since 2011[4].
Chief Operations Officer Ivar Duserud studied economics at Connecticut State University and has worked for two years as a blockchain consultant; he has experience managing day-to-day activities and planning at BitGate and BitSpace[4]. Matthew Bryce is the Chief Marketing Officer and has a background working with face-to-face sales as a consultant[3].  Chief Technology Officer James David Tandy has over 18 years of experience in the Norwegian IT market working in a large variety of industries from media to real estate[3].
Karin Soovali is an Administration Manager has experience in Middle East studies and languages as well as accounting[3]. Ola Haukland is the Content Manager and is interested in foreign languages, philosophy, Austrian economics, and Bitcoin[3]. Massoud Valipoor is a Compliance Officer and is a business graduate from BI Norwegian Business School with a background in compliance at DNB[3]. Business Planning Manager Vidhi Kumar is a Marketing professional with over 10 years of experience in the Automotive, Finance, and Consumer Goods industries with a focus on brand development, customer experience, strategy, and digital transformation[3].
Kenneth E. Saccky is the Promotions Manager and has an interest in technology, business, psychology, and philosophy. Investor and Business Manager Jan Olac Solli is an Economist from The University of Oslo working at Lundin Petroleum.  Systems Administrator Lars Ihler has experience in open source platforms and is passionate about market economics[3].
Jørn Baltzersen is a Senior Developer who is an experienced software developer with an M.Sc. in Computer Science from the Norwegian Institute of Technology in Trondheim[3]. Thomas Flemming is a Web Developer who started developing his career in 1995[3]. Since 2014 he has been running his own consultancy company specialized in frontend development.  He has been helping his clients Telia, Oslo Stock Exchange, and Nordea to create new frontends using react.  Thomas holds an M.Sc. in computer science from the University of Oslo[3].
Lead Developer Frederic Lhote has been a computer and gaming enthusiast since he was 6 years old and is a former data engineering student[3]. Developer Torkel Rogstad has full-stack knowledge and is passionate about blockchain technology. Paul Thomas Clarke is a front-end developer who has previously worked with mobile applications. Ask Risahagen is a Developer and Mathematician is a science enthusiast who studies mathematics at the University of Oslo[3].
Bjørn Olav Jalborg is a front-end developer who studied computer science at the University of Oslo. Halvor Bakke is a computer science student stationed in Trondheim with a strong interest in fintech, open blockchains, and distributed systems.  is a computer science student stationed in Trondheim with a strong interest in fintech, open blockchains, and distributed systems[3].
Jo Flottorp Ness is an International Consultant who lived two years in China studying the language and has comprehensive knowledge about Chinese culture, society, and politics and how to do business in China.  Hans Soot is a Web Manager who mined Bitcoin back in 2010 and has experience in eCommerce. Ravan Gulmammadov is an analyst, sales, and energy professional who is interested in technology, business, and psychology[3].
The BitSpace Advisory Board includes ZenCash Co-Founder Robert Viglione, DLA Poper Partner Camilla Wollan, Cultura Bank Founder Lars Hektoen, and Trader Raymond Øverlie[4].
Server Infrastructure and Architecture
---
BitSpace is hosting the servers through a combination of on-site, co-location, and cloud services.  The organization will take advantage of Norway's advanced infrastructure as Norway runs on 98% renewable energy from hydropower sources and provides some of the strongest internet connections Europe has to offer[5].
Green Mountain and Secondary Servers
BitSpace BP operates the primary EOS BP node and one of the seed nodes in Green Mountain, a Tier III underground data centre in a former high-security NATO ammunition storage facility in Stavanger, Norway[5].  The servers are powered and cooled using hydropower from Norwegian mountains and fjords.  The secondary backup site is a cloud service that is regionally distributed. Last but not least, they have a third backup site in-house at the BitSpace Headquarters at Nydalen in Oslo, Norway[5].
Global Seed Node Server Distribution
In order to maximize both redundancy and efficiency of the seed nodes, BitSpace will be utilizing a combination of local servers and cloud services.  The seed nodes will be distributed between Green Mountain and globally spread amongst multiple large-scale cloud providers. They will also be running one seed node in-house at the BitSpace Headquarters at Nydalen in Oslo, Norway[5].
High Speed and Low Latency
Green Mountain in Stavanger provides high-speed and low-latency connections west to London, east to Oslo and Stockholm, and south to major markets through Denmark, Germany, Netherlands, and other core data center hubs[5].
Green cooling
The cooling solution with the use of cold water and gravity is the most energy-efficient cooling solution in the world. It uses less than 3kW of power to gain more than 1000 kW of cooling, supporting our requirements and targets for energy efficiency[5].
EMP and Nuclear Security
The best protection for EMP activity are locations underground[5]. The server rooms have coverage of 100 m of granite so Green Mountain is well protected against EMP energy[5]. The location was originally built by NATO to withstand a nuclear bomb.  The main characteristics of the site were maintained in the rebuilding process as it became a data center[5].
Server Info
Server model: Supermicro 2023US-TR4 2U[5]
CPU: AMD Epyc 16C/32T 7351P 2.4GHz (2.9GHz) 64M
Memory: 256GB DDR4 2666MHz ECC
SSD: 2x Intel NVMe DC P4500 - 2TB
Bandwidth: 1Gbps
Network: 4x 1Gb NIC
EOS Community
---
BitSpace has in the posted hosted a number of hackathons, meetups and conferences, producing educational material through courses, videos, presentations, and consulting with and incubating blockchain startups[5].
BitSpace is building the EOS Academy, a place where developers can congregate and learn to build decentralized applications on the EOS platform and expand their knowledge about the EOSIO software to commercially expand and scale the EOS ecosystem[5].
Partnerships
---
BitSpace is partnering with several projects to further build up the EOS ecosystem.  BitGate is an exchange that utilises compliant KYC/AML procedures to simplify the process of mainstream adoption of cryptocurrency[5]. Etheos is a blockchain application ecosystem that connects investors to EOS entrepreneurs and incentivizes the creation of new applications[5]. Oasis is a blockchain-based exchange for Green Bonds, as well as a tool for the development of cooperatives, decentralized infrastructure for finance, and energy grid solutions[5]. Furthermore, Parsec Frontiers is a massive multiplayer space exploration game with a virtual economy that runs on the blockchain[5].
See something wrong?
Report to us.
BitSpace
Did you find this article interesting?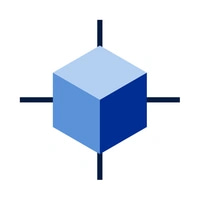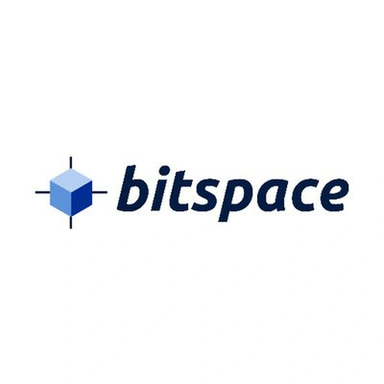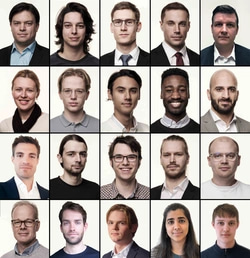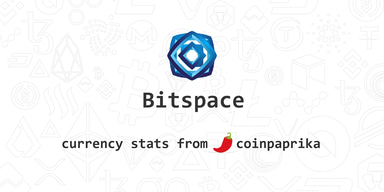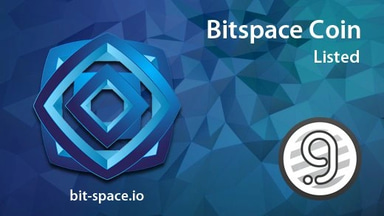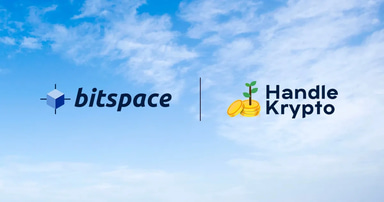 REFERENCES
[1]
Bitspace on Steemit
Aug 13, 2022
[2]
BitSpace on LinkedIn
Aug 13, 2022
[3]
Bitspace Team
Aug 13, 2022
[5]
BitSpace - EOS Block Producer Candidate
Aug 13, 2022
[6]
BitSpace on Twitter
Aug 13, 2022
[7]
BitSpace on Facebook
Aug 13, 2022