BlockPass
BlockPass (PASS) (founded in 2017) is a fast, fully comprehensive KYC and AML screening software as a service available for crypto, DeFi, and other regulated industries[1][2].
BlockPass has been integrated into multiple virtual banks, crypto exchanges, Initial Coin Offering (ICO) platforms, STO platforms, and wallets[1][7].
History
---
BlockPass was developed as a Joint Venture under Chain of Things and serves as a critical identity layer for the new Liquidstar DAU.
Blockpass was launched in June 2018 by Adam Vaziri and his team at Central, Hong Kong Island, Hong Kong. The global team consists of over 30+ people[3].
They have been featured in INC., Forbes, Techcrunch, Entrepreneur, etc. They are initially targeting:
Stock exchanges
ICOs
Blockchain startups
Fintech
Regtech
Insuretech
Traditional industries
Government
Team
---
Adam Vaziri
Hans Lombardo
Thomas Leiritz
Sergij Foski - COO at Gatehub Limited.
Dr. Mihai Cimpoesu

Founder & blockchain developer
Overview
---
BlockPass (PASS) is a regtech platform that offers shared regulatory and compliance services for humans, businesses, objects, and devices. At its initial phase, BlockPass served as a much-needed identity solution for the blockchain and cryptocurrency ecosystem[4].
The rapidly growing blockchain sector has had a surge of Initial Coin Offerings (ICO) and billions of dollars in investment without verifying the identity of investors. Due to the fear of money laundering, terrorist financing and Ponzi schemes globally, the government has implemented greater regulation of ICOs and the blockchain sector in general, requiring strict know-your-customer (KYC) and Anti Money Laundering (AML) compliance[4].
These identity verifications take several days or weeks to complete, slowing down user onboarding and leading to significant costs as high as 20% of operating budgets[4].
BlockPass will offer a way to:
Help blockchain businesses to reduce their compliance costs.
Protect the identity and personal data of the user s involved in the system.
Systematically address blockchain's need for regtech and identity verification.
Provide privacy in the form of an identity verification system that is compliant with next-generation data protection regulations.
How BlockPass Works
---
Blockpass is a self-sovereign identity application, a means by which users can create, store, and manage digital identities. In BlockPass user application, users are able to create effective digital identities that allow access to regulated blockchain services such as banks, exchanges, and payment platforms[5].
Future versions of the application will allow the creation, storage, and management of identities for companies, devices, and other objects, thereby facilitating the Internet of Things (IoT)[5].
What is Self-sovereign identity?
Self-sovereign identity is individual ownership and control of identity data. The identity is owned, shared, traded, sold, and auctioned by various third party groups that seek to monetize your personal information[5].
Self-sovereign identity puts one's information back in their hands and under their control[5].
How identity is stored on BlockPass
Personal information is not stored on the blockchain and blockPass simply stores a special identifier, called a 'hash', of personal information. Once the information is verified, it is sealed in a digital packet and put through a 'hashing' mechanism[5].
This process creates a random string of digits that represents your personal data. If even one pixel or letter in your personal data is changed, this hash will be 100% different. This process allows anonymous representation of the data to be stored without the risk of a centralized data breach[5].
What is 'hash' of data?
A hash is simply an encrypted "digital footprint," or fixed-size alphanumeric string of data, that is based on the input of specific data (in this case the data used to verify one's identity) into a cryptographic function[5].
How is data is verified?
Document verifications are performed by third parties and data needs to be shared in order to get them verified. When one's chooses to use a merchant's services they will need to verify various aspects of the identity; however, it is up to the user whether they wish to grant them access to this information or decide against using that service[6].
When a user submits identity details and documents to BlockPass for verification, a copy is stored locally and encrypted with a password on the user's mobile device. The user is the only person who holds the password to decrypt it[6].
After BlockPass receives the data and hashes it, it is completely erased from the BlockPass servers. From then on, the user data only exists on the mobile phone of that user and nowhere else until they decide to share it with third-party service providers, giving the user complete control over their personal data[6].
As the user's data is destroyed once verified, if hackers manage to breach the BlockPass servers, they will find only unreadable data that has no value to them, whatsoever[6].
BlockPass Token
---
The native digital token of the BlockPass ecosystem is known as PAS and it is issued as an ERC20 token on the Ethereum blockchain. Community members are able to download the BlockPass app and submit their KYC data[6].
Once they are verified, users can connect their wallets to their BlockPass ID. Platform supporters will then receive their PASS tokens on their wallets. The PASS tokens are only transferrable to other BlockPass users[6].
See something wrong?
Report to us.
BlockPass
Did you find this article interesting?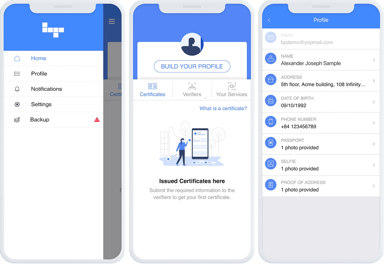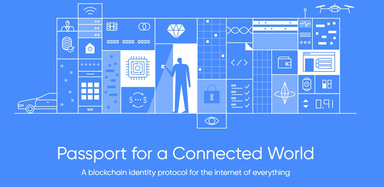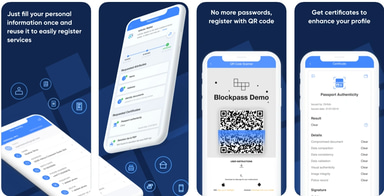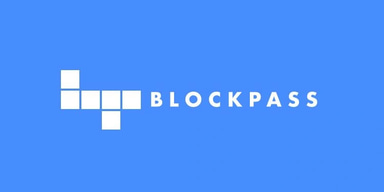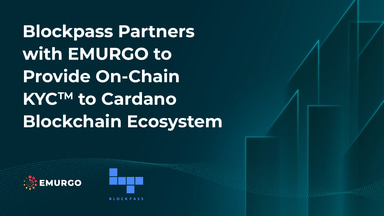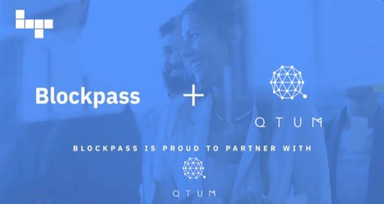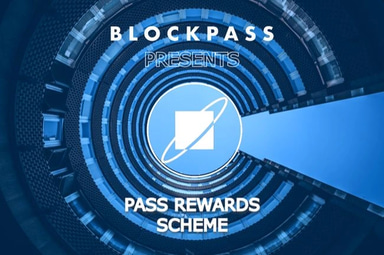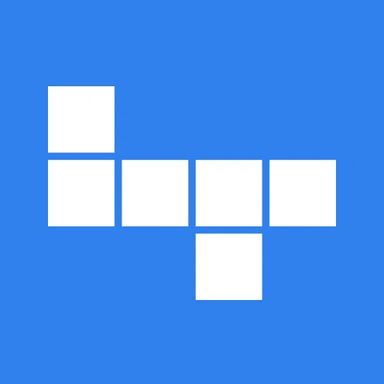 REFERENCES
[1]
BlockPass Website
Aug 13, 2022
[2]
An Expert Explains | Blockpass CEO On Rise Of DeFi
Aug 13, 2022
[3]
Blockpass - Identity for a Connected World
Aug 13, 2022
[4]
About BlockPass
Aug 13, 2022
[5]
BlockPass on Twitter
Aug 13, 2022
[6]
Blockpass taps blockchain to launch user-centric identity
Aug 13, 2022
[7]
Blockpass CEO, Adam Vaziri @RISE- "You, me and your identity
Aug 13, 2022