Carlo Las Marias
Carlo Las Marias is the CEO and Co-founder of CoinAlpha, the company behind Hummingbot, an open-source framework created for building cryptocurrency trading strategies and bots. [1][2]

Education
From 1997 to 2001, Carlo Las Marias' studied at the University of Pennsylvania, where he pursued a Bachelor of Science degree in Economics: Finance at The Wharton School. During his time at The Wharton School, he achieved the distinction of Magna Cum Laude. He actively participated in the Jerome Fisher Program in Management & Technology, enhancing his understanding of the intersection between management and technology. [3]
Simultaneously, Carlo also pursued a Bachelor of Applied Science degree in Computer Science at the University of Pennsylvania's School of Engineering & Applied Science, graduating with Magna Cum Laude honors in 2001. [3]
In 2017, Carlo enrolled in the ConsenSys Academy's inaugural Blockchain Developer Program. Through this intensive program, he developed skills in blockchain development, culminating in his participation in the ConsenSys Academy Hackathon in Dubai. [3]
Carlo also completed the Advanced Software Engineering Immersive Program at Hack Reactor in 2017. [3]
Career
Carlo began his career as an Analyst at Credit Suisse First Boston, where he worked from July 2001 to October 2003. His responsibilities included the origination of public debt capital raising and derivatives transactions, with a particular focus on Liability Management. [4]
From October 2003 to May 2007, Carlo Las Marias served as a Director at UBS in London. During this period, he co-founded the European Liability Management business and played a pivotal role in establishing UBS Investment Bank as a leading advisor for European liability management transactions. [4]
Carlo then joined Goldman Sachs as a Vice President/Executive Director, working from May 2007 to October 2010. Operating out of New York and London, he was part of the Financing Group, specifically focusing on Liability Management. Carlo was responsible for originating, structuring, and executing debt liability management transactions and debt restructuring transactions, including debt buybacks, public debt tenders, exchanges, consents, and recapitalizations. His work involved extensive financial analysis, accounting and tax analysis, legal analysis of debt securities, and compliance with regulatory requirements. Additionally, he directed transaction strategies and participated in bondholder negotiations. [4]
From June 2011 to May 2014, Carlo Las Marias worked as a Director at Deutsche Bank in Hong Kong and Singapore. He was part of the Global Markets Structuring division, focusing on Interest Rate and FX Derivatives. In this role, Carlo was involved in new business origination and product marketing, client management, transaction structuring and execution, and the development of new financial projects tailored to individual client needs. He conducted transaction analysis, including economic and financial impact assessments, risk and sensitivity analysis, and internal bank analyses such as credit risk analysis, CVA, and balance sheet impact. [4]
From May 2014 to February 2017, Carlo held the position of Director/COO at Builtamont International in Kuala Lumpur, Malaysia. As a Senior Director, he oversaw new business development and management. Carlo's responsibilities included identifying new business opportunities, performing feasibility and financial analysis, creating business plans, presenting to clients and shareholders, and conducting business due diligence. He also played a key role in implementing comprehensive business plans and strategies, including staffing and managing business operations. [4]
Carlo then founded his first company, Builtamont Tech International Sdn Bhd serving as CTO from September 2014 to February 2017. The company grew to have offices in Kuala Lumpur, Singapore, and Jakarta. Carlo's focus was on leveraging Big Data and highly scalable government IT infrastructure systems, bringing modern technologies to Southeast Asia. He worked with a tech stack that included Scala, Cassandra, PostgreSQL, Play framework, event sourcing, Docker, Vagrant, and Ansible. [4][5]
"Eventually, I got disillusioned with banking, with increasing regulations, the never-ending chase for the next deal, and the realization that the exotic derivatives trades I was pushing on clients was more to benefit the bottom line of the bank, rather than providing value to the client. It didn't give me the most fulfilling sense of the impact I'd be leaving on the world. So I left investment banking in 2014, got the startup bug, and founded a big data, government software startup in Southeast Asia. I have always been interested in technology, and I earned degrees in both finance and computer science."
Blockchain Career
Carlo Las Marias is currently the Co-Founder and CEO of CoinAlpha, Inc., a venture-backed company based in the San Francisco Bay Area. Since July 2017, he has been leading the company, which specializes in creating market-making and liquidity solutions for digital assets. CoinAlpha is the company behind Hummingbot, an open-source software that enables users to build market-making and arbitrage bots that operate on both centralized and decentralized exchanges. The company has received investments from venture capital firms including Initialized Capital, Bain Capital Ventures, Arrington XRP Capital, DeFiance, Slow Ventures, 1kx, and Stanford University's StartX. [4]
" I was fortunate enough to link up with my friend Carlo who had taken a similar path with me. We had gone to college together, he also spent a lot of time in investment banking structuring derivatives and now he had done a tech startup in Asia" - Michael Feng
See something wrong?
Report to us.
Carlo Las Marias
Did you find this article interesting?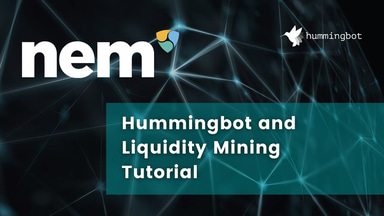 REFERENCES
[2]
Linkedin Profile
Jun 3, 2023
[3]
Linkedin Education
Jun 3, 2023
[4]
Linkedin Experience section
Jun 3, 2023
[5]
Defi Prime interview
Jun 3, 2023