CyBall
CyBall is a futuristic football-themed (United States: Soccer) NFT-based game in which players can assemble a team of CyBlocs and compete against other teams online, or trade and mentor new CyBlocs within the CyBall ecosystem. [1]
Overview
The CyBall game engine blends aspects of strategy, simulation, and chance to create a thrilling and competitive turn-based football card game in which players fight to score the most goals. Players build up their CyBlocs in order to participate in a variety of game modes with variable rewards.
CyBall is built on Binance Smart Chain (BSC), one of the leading blockchains in the gaming sector. Therefore, CyBall can take advantage of the existing players' community on this chain to form the initial community for the game at the first stage.
CyBall model is inspired by Axie Infinity - the top-tier Play-to -Earn gaming project. On Binance NFT, CyBall has an excellent IGO. Within a minute of coming live, the CyBall's Genesis Packs were sold out, with $1.52 million in trade volume in the first hour and $10 million in the first seven days. This demonstrates the community's strong support for the initiative.[2]
How CyBall works
Each user interacts with their CyBlocs to participate in different game modes in CyBall and start earning from playing.
CyBlocs: CyBlocs are fictional characters that are represented on the blockchain as NFT. As a result, each CyBloc is a distinct object with its own unique ID. Each CyBloc is made of three aspects.[3]
Classes: There are a total of five classes, showing different levels of potential and rarity of a CyBloc.
| Class | Max. Overall (At Level 1) | Max.Overall Range (At Level 100) | Rarity of CyBlocs (Estimate) |
| --- | --- | --- | --- |
| Bronze | 44 - 48 | 67 - 72 | 70% - 80% |
| Silver | 51 - 55 | 74 - 79 | 15% - 25% |
| Gold | 58 - 62 | 81- 86 | 3% - 7% |
| Platinum | 65 - 69 | 88 - 93 | 0.2% - 0.8% |
| Legendary | 72 - 76 | 95 - 100 | 0.05% - 0.1% |
Qualities: Each CyBlock is born with certain characteristics. They are divided into three categories: common, rare, and super rare, and will have an impact on the performance of CyBlocs and, as a result, on the revenue of players in the game.
| Rarity | Temporary Effect (Phase 1) |
| --- | --- |
| Common | Extra 5% experience and rewards |
| Rare | Extra 10% experience and rewards |
| Superare | Extra 15% experience and rewards |
Skills: There are six footballing skills of a CyBloc: Tackling, Passing, Dribbling, Crossing, Shooting, and Physical.
Game Modes
On CyBall, there are three major game modes to choose from.
Exhibition (Casual PvP): This is the simplest mode, which offers a peaceful and non-serious game experience while also allowing players to collect rewards.
League (Ladder PvP): Because this mode is only available seasonally, it has restricted availability. It features a laddering competition with bigger payouts than the exhibition mode.
Tournament (Championship PvP): Because of its restricted availability and high level of competitiveness, this mode offers the biggest prizes of the three. It's a competition in the style of a unique event.
Aside from the three major PVP game types where players can compete for rewards, CyBall also offers a PvE game mode called Training. This mode does not provide rewards, but it can assist players in leveling up their CyBlocs by providing them with more experience.
CyBall Ecosystem
CyBall NFT Marketplace: This is an in-house marketplace where players can buy and sell all NFT assets in the game.
CyLoans: This is where gamers who have extra CyBlocs can give them out to other players. This benefits both CyBlocs' lenders and borrowers. Borrowers can play and earn CyBlocs without risking their initial investment, and lenders can share earnings with their borrowers.
CyDex: This is an AMM DEX to provide liquidity for CyBall's native tokens.
CyBall (CYB) Token
There are two primary tokens in the CyBall game.
CBT (CyBlock Battery Token)
CYB (CyBall Token)
CBT (CyBlock Battery Token): CyBloc Battery Token is an ERC-20 & BEP-20 token with no fixed supply. This is CyBall's primary Play-to-Earn reward and utility token. Users can earn $CBT when performing the following;
Compete in various PvP modes (, , and Tournament)
Earn revenue from
Rewards for users who perform various activities that help the ecosystem
Users must spend $CBT to enjoy the "Mentoring", and "Hiring a Coach". can be earned as Play-to-Earn rewards in , , and modes (PvP).
CyBall Token (CYB): CyBall Token is an ERC-20 & BEP-20 token with a fixed supply. This is CyBall's Governance, utility and special Play-to-Earn reward token. Users can earn $CYB through;
Special rewards for competing in and PvP modes
Staking rewards
Special rewards for users who perform various activities that help the ecosystem
Token Model
Mentoring
Mentoring allows experienced CyBlocs (at least 5 days old) to teach young junior CyBlocs about their Classes and Traits. Junior CyBlocs are new characters in the game as well as newly generated NFTs on the blockchain. The mentoring process lasts five days, during which time the new CyBloc is represented as a CyPod, a tradeable NFT similar to the original CyBloc NFT. After five days, the user has the option of opening the CyPod to reveal the CyBloc. Mentoring will cost some . The amount is subject to change as the game evolves over time.
The mentoring process allows players to test their luck in order to craft the perfect team, or, alternatively, trade with other CyBallers who are searching for their first few CyBlocs.
| Mentoring Count | $CBT Cost |
| --- | --- |
| 1 | 1000 |
| 2 | 1000 |
| 3 | 1000 |
Classes
Junior CyBlocs: The junior Cyblocs are much more likely to be of a higher Class if the mentors are of a better Class. Having two mentors of the same Class will result in a higher chance of getting a better Class for the Junior CyBloc. Having two mentors from different classes has no benefits or drawbacks. In this situation, the probability will be solely dependent on the mentor of a higher Class type.
CyBall NFT Marketplace
The CyBall NFT marketplace is an in-house market that allows users to buy and sell NFT game assets; CyBlocs, CyPods, Stadiums, and CyBloc body parts and wearables.
Cyloans
CyLoans is a one-of-a-kind, automatic scholarship-university tool that allows users to loan out their dormant CyBlocs to other users who haven't yet built their own lineups. CyBlocs for loan owners can specify the income share or fee model, as well as any additional terms such as loan duration. In the system;
Scholarship providers are users who have unused CyBlocs and can set their own terms (lender)
Any new users can become a scholar (borrower), provided they agree to the terms set out by lenders
The relevant NFTs stay in the owner (lender)'s wallet and will be untransferable while being loaned out
CyDex
CyDex is CyBall's native Automated Market Maker (AMM) based Decentralised Exchange (DEX). Users can be able to go onto CyDex to buy, sell and provide liquidity for CyBall's native tokens: and .
Roadmap
Phase 1
Genesis CyBloc NFTs Drop
Ecosystem Release (Ecosystem Release, and CyLoans)
Game MVP Launch (Mentoring, Exhibition Mode 3v3 (including Tactic Cards)
Token Economy (CBT Launch (Play-to-Earn)
Phase 2
Ecosystem Update (CyDex)
Gameplay Update (Exhibition Mode 5v5, and Training Modes)
Token Economy Update (Play-to-Earn economics optimization)
Phase 3
Infrastructure Update (Scaling solution upgrade, and Porting to mobile platforms)
Gameplay Update (Leagues and Tournaments, Pep Talks, Stadium Manager)
Token Economy Update (CYB Launch (TBC), Community Treasury (TBC), and DAO and Staking (TBC))
Team
Aaron Yee - Co-Founder
Aaron, a former Aminoca Product Manager, has over ten years of game production expertise, from concept to market launch. He's seen it all when it comes to game creation and development. He got his start working on Disney's Frozen as a game designer. Then he worked with Animoca Brands in mobile publishing, where he was in charge of procuring games and combining them with popular IPs.
He's back in the gaming sector after a brief time at SoftBank, and is currently working on a number of crypto gaming initiatives. Aaron may be found playing Warzone, Tsum Tsum Stadium, and Diablo, when he isn't screaming about Pixar's "Story Is King" philosophy.
Long Vuong - Co-Founding Advisor
Long, the CEO and Founder of TomoChain, adds a wealth of blockchain experience to CyBall. Long has consulted on a number of blockchain initiatives around the world as a blockchain guru and economics expert, and has helped to validate the technology's usefulness by producing real products. Long is currently the product and ecosystem strategy head at TomoChain, including significant projects such as TomoMaster, a governance Dapp, TomoX, an exchange protocol, and TomoZ, a fee by token protocol.
Tin Tran - Co-Founder
Tin is in charge of overseeing the entire technical strategy and operations between different teams from product design to development. Coming from an engineering background, he has grown into a blockchain enthusiast since 2017 and DeFi researcher since 2020.
Tin has assisted in the transformation of several ludicrous ideas from other team members into specific directions that may be followed. Many people are unaware that, in addition to being an accomplished Dota 2 player, he is also a skilled ape who sits near the top of the DegenScore leaderboard.
Kevin Bui - Co-Founder
After starting his own successful Australian athleisure clothing company, Kevin has a plethora of marketing and branding experience. He has a good sense of design and an even better sense of market trends and behaviors. Kevin has been aggressively devoting his time in researching crypto economics, trends, and the broader industry since seeing the early onsets of the Crypto Verse. Kevin is the head of design at CyBall, thanks to his fastidious approach. Doing 300kg+ deadlifts is his notion of a break.
See something wrong?
Report to us.
CyBall
Did you find this article interesting?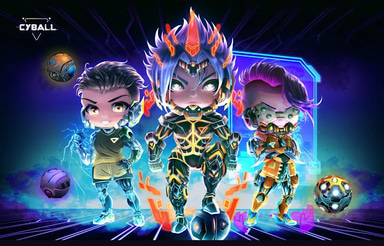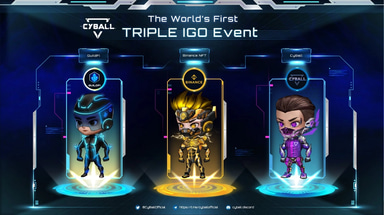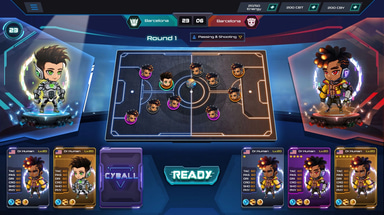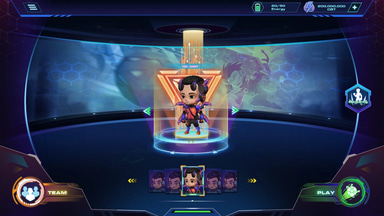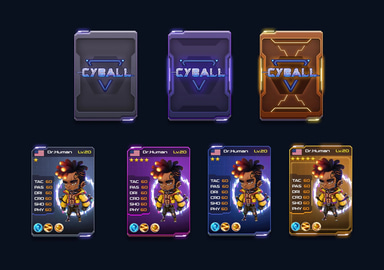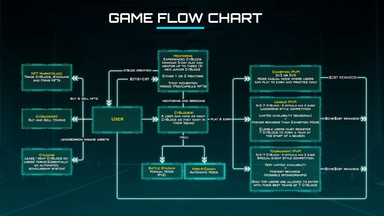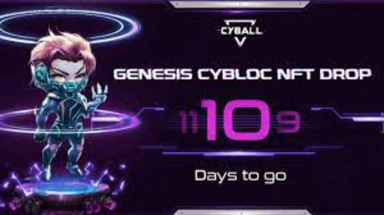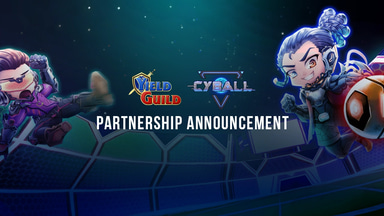 REFERENCES
[1]
CyBall official website
Aug 9, 2022
[2]
Cyball on twitter
Aug 9, 2022
[3]
CyBall Discord server link
Aug 9, 2022