Edgecoin
Edgecoin (EDGT) is a fiat-backed stablecoin issued by Edgecoin Bank, a UK-based company. The token's peg to the U.S. Dollar is achieved via maintaining a sum of commercial paper, fiat deposits, cash, reserve repo notes, and treasury bills in reserves that is equal in USD value to the number of EDGT in circulation. [1][2][3]
Edgecoin Bank
Edgecoin Bank is a blockchain banking platform that emphasizes transparency and security in its payment services. It operates globally, providing assistance to customers in over 120 countries for managing both cryptocurrency and traditional payments efficiently. Edgecoin bank allows its users to deposit Edgecoin and Gradecoin into digital wallets. [3][2]
Edgecoin Utility
Edgecoin is a fiat-backed stablecoin that serves as the native utility token within the Edgecoin bank ecosystem. Edgecoin's value is pegged to the U.S. dollar through an anchor platform connected to the bank account. Edgecoin is also used for cross-border payments that are settled at the same speed as the internet. [4]
Tokenomics
Edgecoin (EDGT) has a total supply of 1,000,000,000 tokens and it is hosted on the Stellar blockchain. 40% of the total supply was allocated to token sale, 30% to the ecosystem, 5% to marketing, 3% to growth and development, and 1% to the team. [4]
Product & Services
Online Banking
Edgecoin Bank is a banking platform that allows users to send and receive funds, store digital assets, and facilitates transactions. KYC verification is required during sign-up to prevent fraud and money laundering. Once verified, users gain access to features such as a digital wallet, staking program, and various payment options for buying and spending cryptocurrency. Users have 24/7 global access to the services provided by Edgecoin Bank. [4][3]
Edgecoin Savings Account
When depositing fiat in Edgecoin Bank, users have the opportunity to earn passive income through the Edgecoin Bank Savings account. By depositing either crypto or fiat currency into their account, users gain access to the Edgecoin Staking protocols, which provide rewards in the form of Gradecoin. Edgecoin Bank currently supports deposits in Euro, GBP, USD, and AED. The rewards from the Savings account are distributed after a 30-day period from the initial deposit. [4]
Edgecoin Bank Cards
Edgecoin Bank offers users a choice of three bank cards with associated rewards. Users can select one of the available bank cards, each offering distinct advantages. The Edgecoin Bank cards can be used for purchases on Visa or Mastercard merchandise machines. Benefits of using the Edgecoin Bank card include reduced banking transaction fees and cash-back rewards in the form of Gradecoin, a fluctuating token in the Defi ecosystem. [3]
All users have the ability to spend their Edgecoin on Visa cards and receive Gradecoin as a cashback reward. The specific benefits and percentages vary depending on the tier of the chosen card, which includes the blue card, silver card, and black platinum card. [4]
Edgecoin Bank Digital Wallet
The Edgecoin Bank Digital Wallet is exclusively available to the Edgecoin community that passed the KYC. It allows users to securely store their crypto assets and make payments similar to other web3 wallets.
Gradecoin
Gradecoin is a DeFi fluctuating coin created as a reward coin for Edgecoin. The Gradecoin tokens are distributed to holders of Edgecoins according to their proportion of holdings in relation to all other holders of Edgecoin. The more Edgecoin one holds the more Gradecoin one will receive as a staking reward. [4]
Gradecoin's tokenomics are designed in such a way that its value grows organically over time. [4]

See something wrong?
Report to us.
Edgecoin
Did you find this article interesting?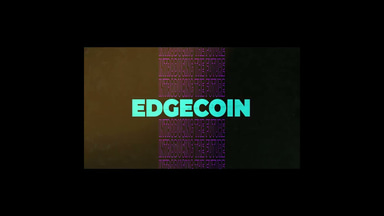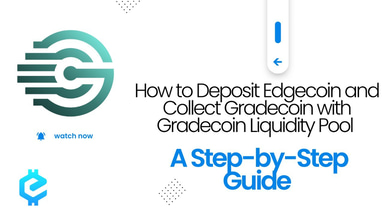 REFERENCES
[1]
coingecko - edgecoin
May 18, 2023
[2]
cmc- edgecoin
May 18, 2023
[4]
edgecoin whitepaper
May 18, 2023