Edmund Lowell
Edmund Lowell is the founder of SelfKey a decentralized self-sovereign identity network, and the founder of KYC-Chain. He is also a Managing Partner at Great Good Venture Lab, and the founder and a board member of Far Horizon Capital Inc. [1][5]

Education
Edmund Lowell graduated from Barrington High School in 2006, and continued his studies at New England College, from 2006 to 2007. Following this, he enrolled at Northeastern University, where he was an active member of the Alpha Phi Delta Law Society, and graduated in 2011 with a Bachelor of Science degree. [2]
Career
Edmund Lowell began his career as a Broker at Boardwalk Properties in Boston, Massachusetts, where he brokered real estate deals while pursuing full-time education, from 2007 to 2010. [3]
From 2011 to 2015, he held the role of Managing Director at Asset Protection Worldwide LLC. In this capacity, he managed a company formation company and served as a commercial licensed registered agent and professional intermediary across various jurisdictions. [3]
Simultaneously, from 2013 to 2015, Edmund joined Iglu, where he served as the Chief Financial Officer (CFO) and Shareholder. His dedication and leadership helped the company grow from 20 to 100 employees during his tenure, ultimately leading to a successful external buyout. [3]
He further extended his support to Continuous Software Co. Ltd. in 2015, becoming an Angel Investor in the company. This venture involved a b2b eCommerce software and payments aggregator in Thailand. [3]
From 2014 to January 2019, he served as an Angel Investor for Glints, a Singapore-based startup connecting young talents with relevant job opportunities. His involvement in Glints began with seed capital investment and contributions to the platform's initial development, which eventually led to the company raising a significant series A round. [3]
KYC-Chain
In November 2013, Edmund founded KYC-Chain, a Hong Kong-based company recognized as an industry leader for its identity technology leveraging distributed ledgers and blockchain. He continues to contribute to KYC-Chain who are currently on their 3rd generation platform, created with support and collaboration from Standard Chartered Bank.[3][6]

Far Horizon Capital Inc
Edmund ventured into Far Horizon Capital Inc (Flag Theory) in October 2013, holding the position of Founder and Board Member. The company focus on assisting a diverse clientele, including business proprietors, entrepreneurs with global mobility, startup enterprises, cross-border small and medium-sized enterprises, large multinational corporations, and investors in strategically organizing their business operations and financial matters across international boundaries. This is achieved through the provision of advisory services on internationalization, facilitating company establishment, and offering banking options within numerous jurisdictional frameworks. [3][4]
SelfKey
In 2017, Edmund Lowell became one of the founders of SelfKey, a decentralized self-sovereign identity that is powered by their utility token, KEY, and governed by a decentralized autonomous organization (DAO). He has actively participated to the network, representing the protocol in media appearances as well. In an AMA in May 2020, Edmund Lowell said: [3][7]
"The two sided marketplace is a tough egg to crack - however, SelfKey has a good head start with a functional, working marketplace in several verticals, with a number of service providers! When compared to some competitors who also claim to have a marketplace, SelfKey has more products and services available in a functional, working marketplace. For instance, users can set up a bank account (in 14 different countries), open a company in 11 different countries, get an exchange account, and soon users can get a crypto loan, where we compare lots of different companies. This is a good start, now to get users! More on this covered in other questions."
Great Good Venture Lab
Since August 2022, Edmund Lowell has been serving as Managing Partner at Great Good Venture Lab, continuing to contribute his expertise to the organization's growth and development. [3]
See something wrong?
Report to us.
Edmund Lowell
Did you find this article interesting?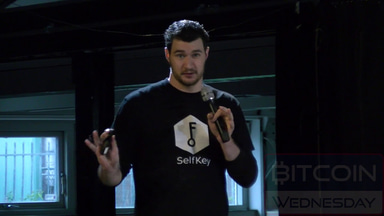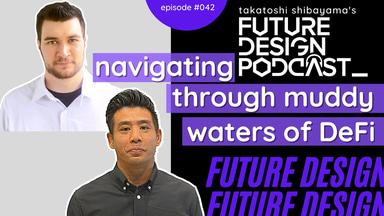 REFERENCES
[1]
Linkedin Profile
Oct 20, 2023
[2]
Linkedin Education Section
Oct 20, 2023
[3]
Experience section linkedin
Oct 20, 2023
[4]
Far Horizon Capital Linkedin
Oct 20, 2023
[5]
Crunchbase profile
Oct 20, 2023
[6]
KYC-Chain About Us section
Oct 20, 2023
[7]
SelfKey AMA Ed
Oct 20, 2023