Esteban Diacono
Esteban Diacono (born September 9, 1974) is a Motion Graphics Designer from Buenos Aires, Argentina. [1][2]
He was deeply involved in branding campaigns for Fox, FX, Cosmopolitan, Travel & Living, Discovery Channel, Hallmark, and many international brands. [3]
Early Life
Esteban Diacono was born on September 9, 1974 in Córdoba, Argentina. There is currently no information on his parents or whether he has any siblings or not. [4]
He grew up in Córdoba, Argentina. He lived there until his late 20's, before moving to Buenos Aires, Argentina.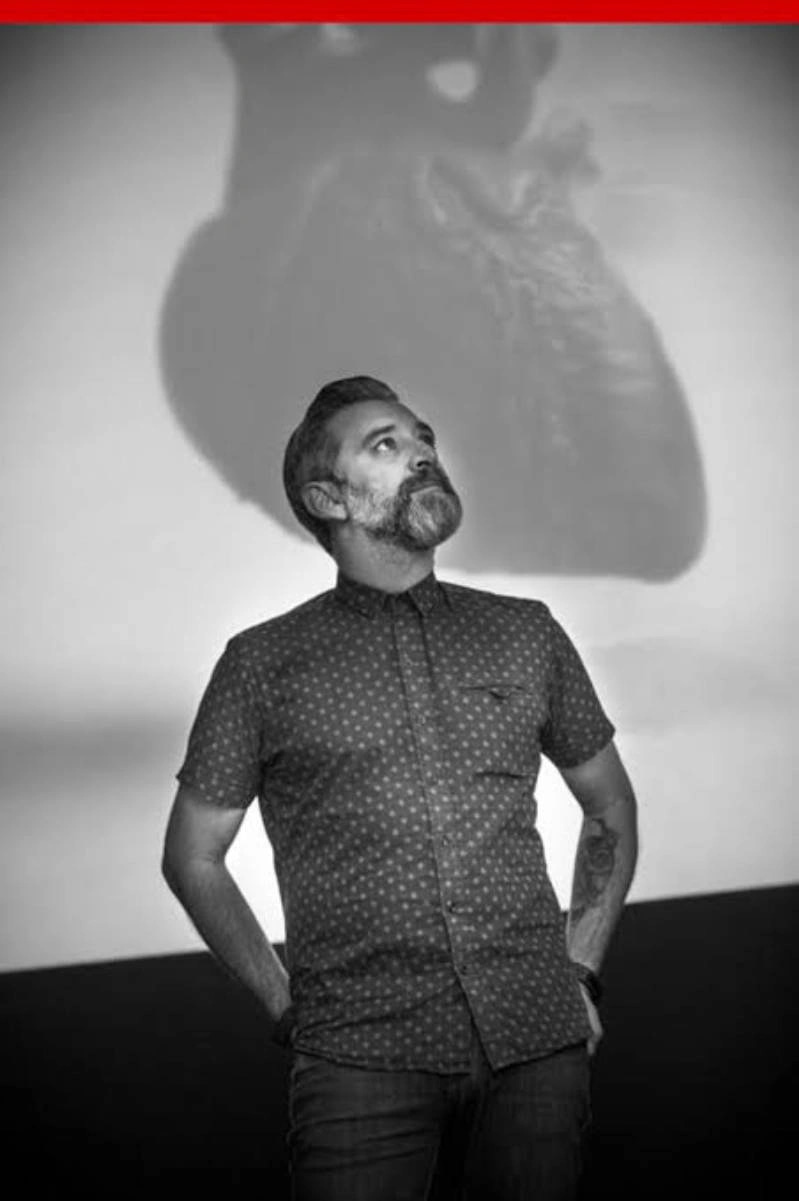 One of his strongest memory from his childhood is,
"One particular summer (around '83) when there was a Circus right next to my house. Three months living close to elephants, tigers and lions is something difficult to forget."
What first made him interested in art is,
"My mother had one of those huge art book collections that you used to buy sending a coupon and a check by mail. I remember the first time I saw La Gioconda, Michaelangelo's David and many of those classic art pieces. I was blown away."
Personal Life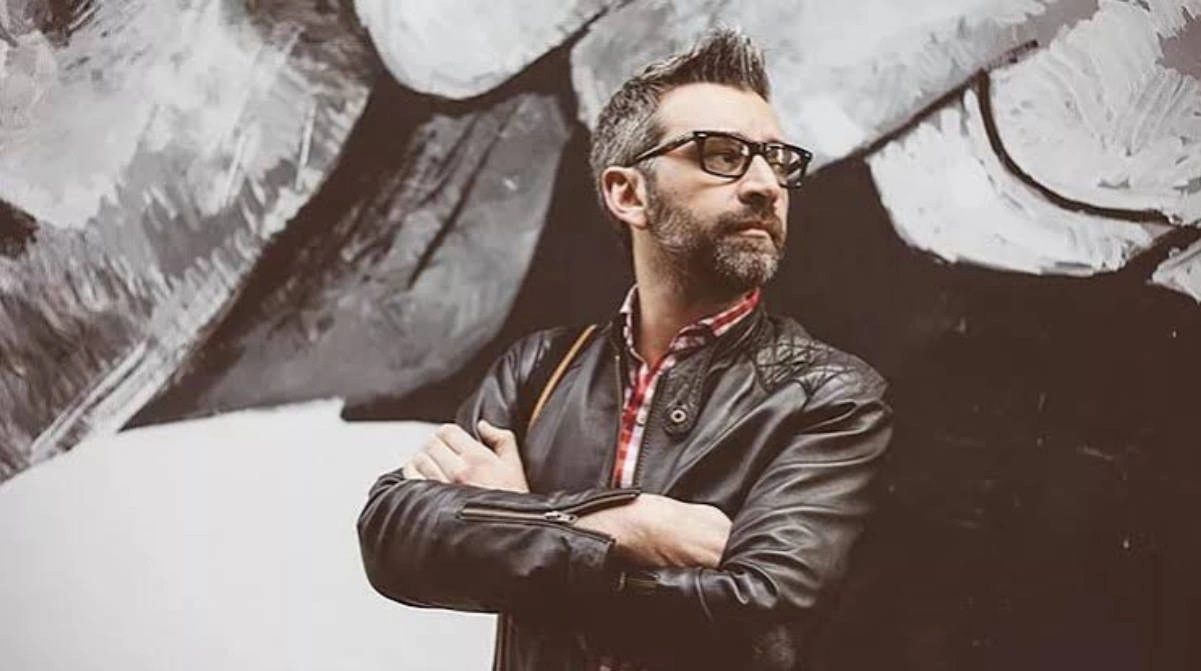 He currently resides in Buenos Aires, Argentina, he has lived there for over 11 years. He is currently married to a woman whose name is not known.
He spends half a year in Buenos Aires, and the other half traveling and working abroad.
Career
Being a self taught artist, he acquired knowledge and expertise working in almost every aspect of the visual communication world. Graphic design, Editing, Color Grading, Post Production, Compositing and 2D and 3D animation.

During his early career years in Córdoba City, he was involved in the making of more than one hundred commercials, many of them winners of various prizes in the region, Like Lapiz de Plata, Lapiz de Platino, Festival Iberoamericano de Publicidad, etc. 
[5]
After some years, he relocated to Buenos Aires, pursuing a career more focused on branding and animation. He started Working for @Steinbranding, the legendary branding studio that used to reinvent the way television was presented in Argentina.

He had the opportunity to work and learn from the best and most talented visual communicators around. 
[6]
He was deeply involved in branding campaings for Fox, FX, Cosmopolitan, Travel & Living,Discovery Channel, Hallmark, and many international brands, having been part of many Promax Awards pieces and campaigns.
After 3 years at Steinbranding, he took a new job as a Senior Animation Director at Studio Freak, a small but highly talended group of people focused on Ids, commercials and more elaborated VFX work.
Working there he had the chance to greatly expand his knowledge of 3D rendering, lightning and texturing, as well as Fluids and particle simulations, learning to use a variety of tools such as Real Flow, Softimage ICE, etc.
In August 2009 he created a self-initiated music video for the young Icelandic composer Ólafur Arnalds, that later become one of the most praised works of the year.
The video for "Ljósið" ("The Light") has been viewed more than 9 million times over countless sites, and was featured in publications such as idN, Stash, Computer Arts Magazine and was presented in festivals all around the world like onedotzero, Flux, Art Futura, Mexicali, Citrus, Cut Out Fest and many more.
After the success of that video, he started a solo carrer, focused on motion design and direction. He has gathered clients from all over the world, working on numerous projects for Australia, Japan, UK, India, Turkey, Spain, the United States, Iceland, etc.
He has collaborated on site and off site with many companies on the US, UK, Europe and Asia. In 2011 he produced a commercial for TBWA Singapore in Singapore and also spent 2 months in New York working for Charlex Inc.
During that year he collaborated in many projects for UK based studios, like The Found Collective, Studio Output, Marshmallow Laser Fest, Immersive among others and is often recognized as a great team player and leader.
He is being represented as a director by a few companies all over the world, like PaintBox in Mumbai, India; Golova in Moscow; Dreambox in Turkey and is being featured in the demo reels of a USA companies like D'avant Garde media, The Signal Factory and other as a motion designer.
During the past years he has also started giving some lectures and training courses, like in 2010- 2011 in the Universidad Iberoamericana from México.
In July 2013 he gave a talk at the OFFF Festival in Barcelona, one of the most important festivals in the world and was named as a key speaker by Computer Arts Magazine (UK) among more than 40+ speakers.
Also in 2013 he spent 3 months in New York collaboration on site with Sagmeister & Walsh, one of the most famous design studios in the world.
He produced a piece called "Be More Flexible" for the studio's 6 Things Exhinition at the Jewish Museum in New York City. The piece has been cited as one of show's best, and it's also currently being presented in The Happy Show, a new S&W exhibit in Boston.
His body of work is incredibly diverse, having worked on music video clips, game design, brand films, educational campaigns, live visuals, mapping projects, tv branding and advertising, vfx, show openers for the BBC, experimental projects, etc.
During 2012 he worked closely with the Buenos Aires Government on educational projects, aimed to deliver information to the people in a much more modern and pleasant way, more in tone with the current times.
He is a strong believer in not-underestimating people, and most of that work was higly praised for addressing key issues like education and new techologies in a fun, interesting way.
He also has contributed pro-bono to personal causes and requests, usually based around his Ljosio project. The video and the original project files have been given for free to numerous persons; from teachers working with deaf kids to neurologists working and studiyng sinesthesia.
Often his works feature faces of older men being exploded, slapped, and smushed. As well as works featuring dancing rock people, invisible models, and as of late these very odd and almost balloon-type creators.
His style is often minimalistic, yet very high quality. While being simple appearance his works are complex in the movements of the subjects and the reaction of the environment. These renders are animated to perfection where the movement of subjects feels so realistic.
Interview with THE VISUAL FODDER
What work do you most enjoying doing?
"These days i'm really enjoying doing some experimental work. Playing around with new software tools has always been exciting, and these days is more exciting than ever."
Who are your main influences and who would you most like to collaborate with?
"Difficult question, since there are so many great artists out there. I guess my main influence in many ways is Stefan Sagmeister, with whom I've collaborated many times now. His approach to design (and mostly, to life) has always been a huge inspiration."
"These days I would love to work with so many people that is unfair to name one or even a few. There's so many exciting things out there!"
What jobs have you done other than being an artist?
"I used to work with my mother in her grocery store for about 3 – 4 years. It was nice to be in the family business, but having to deal with people all day was exhausting. I've always been a bit of an introvert, so those years were not easy. I also used to play in a band, in local pubs and clubs. I did that for about 4 years, with my highschool friends, and it was incrediblyt fun while it lasted. Definitely one of my best memories."
Professionally and creatively, what's your goal?
"Not sure, to be honest. I've never aspired to create an empire, or to have an entry in Wikipedia. I've always loved this work, and i guess my goal is to continue loving it, not get bored or useless and continue challenging myself to grow as a better artist."
What does your typical day look like? Morning rituals etc...
"I usually get up really early in the morning, like 5:30 or 6 in the A.M. I find those early hours of the day insanely productive since there are no distractions and for 4 or 5 hours I can devote myself completely to the work. After 11am, the day starts to get a little less rigid. I do some errands and shop for food, drink very unhealthy amounts of coffee, etc. I never know when to turn off the computer and call the day off, but i try to find some breaks to exercise a bit, maybe go for a run and definitely at some point in the evening go out and get a drink with the wife or with friends."
Do you ever get creative block and if so how do you break through this?
"Oh my, all the time. I don't know, I guess what works best for me is to make the effort to walk away from the problem for a while. Go out, see a movie, listen to some music, etc. The next morning things are always easier than the day before."
What's your scariest experience?
"Looking in the mirror and realise time won't stop."
What's your favourite art work of all time?
"In terms of classical art, I think Michelangelo's David. In terms of pop culture and more "modern" art, Spirited Away is my favorite movie, and a fantastic work of art."
What are your top five Instagram accounts
"That's impossible to say. I follow and admire so many people that I wouldn't know where to start."
What memorable responses have you had to your work?
"A few years ago I did a self initiated video clip for an Icelandic artist named Olafur Arnalds. It was just a simple visualizer made of music reactive particles based on some readings about synesthesia, but people loved it for some reason. I got amazing responses to that piece. To name a few: A teacher who worked with deft kids and was using the video to enhance the musical appreciation of the kids; a family that was going through a rough time, with a very ill person who enjoyed watching the vides because she found it very soothing and relaxing. One time some folks asked me to use it in a wedding, and other time, some other people asked me to use it in a funeral. Really crazy amazing stuff. Oh, and cannot left out the time I was published in StarWars.com because of some photos I took of myself reading Harry Potter while wearing a Darth Vader helmet."
What makes you (incredible hulk) angry?
"When people are irresponsible, the lack of commitment, all the nonsense we see in the world these days."
What superpower would you have and why?
"I would love to be able to sleep 8 straight hours."
What is your dream project?
"I have no idea. Probably one with amazing collaborators and no deadlines. And great pay. And on a beach. With free drinks every night."
Name three artists you'd like to be compared to.
"Again, too many people to name just a few."
What's the best piece of advice you've been given?
"Uhm, I think Conan O'Brien's last words on the Tonight Show really had an impact."If you work really hard, and you're kind, amazing things will happen."I think it's a great piece of advice. I've even used it in lectures i've given."
What couldn't you live without?
"My drive. I can't think of how my life would be if I wasn't this kind of maniac, always hungry for knowledge person. I'm writing this answer at 4:30am because I had an idea so I jumped out of bed. And while the PC renders, i'm reading the news and watching a tutorial. And I love it, and I enjoy it, and can't imagine a life without it."
Esteban Diacono Animation Studio
Estaban has an Animation studio, the creative studio specialized in 3D Animation and postproduction.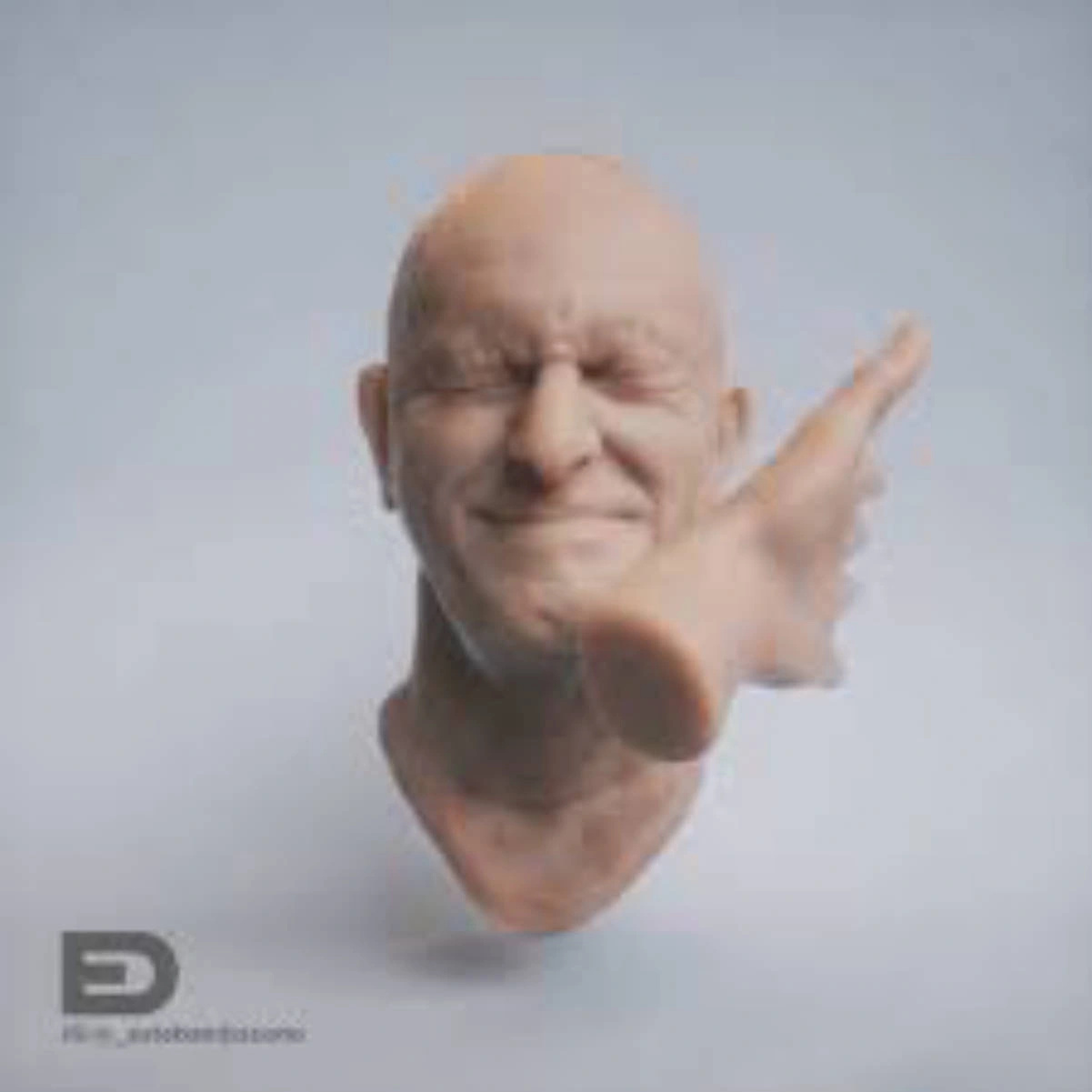 The company has over 20 years of experience, they have collaborated with clients from all over the world in fashion and beauty projects, artistic collaborations, music videos and live visuals, as well as tv branding campaigns and B2B presentations.
Esteban Digital Arts & NFTs
Ethernity, a new non-fungible token (NFT) art project, is set to auction off digital artworks featuring and backed by public figures including Cameron and Tyler Winklevoss.
According to an announcement on February 10, 2021, the digital artworks are represented by NFTs and created by in-house artists from across the globe.
The project said it's talking to artists such as Mad Dog Jones and motion graphic designer Esteban Diacono about possible collaborations ahead.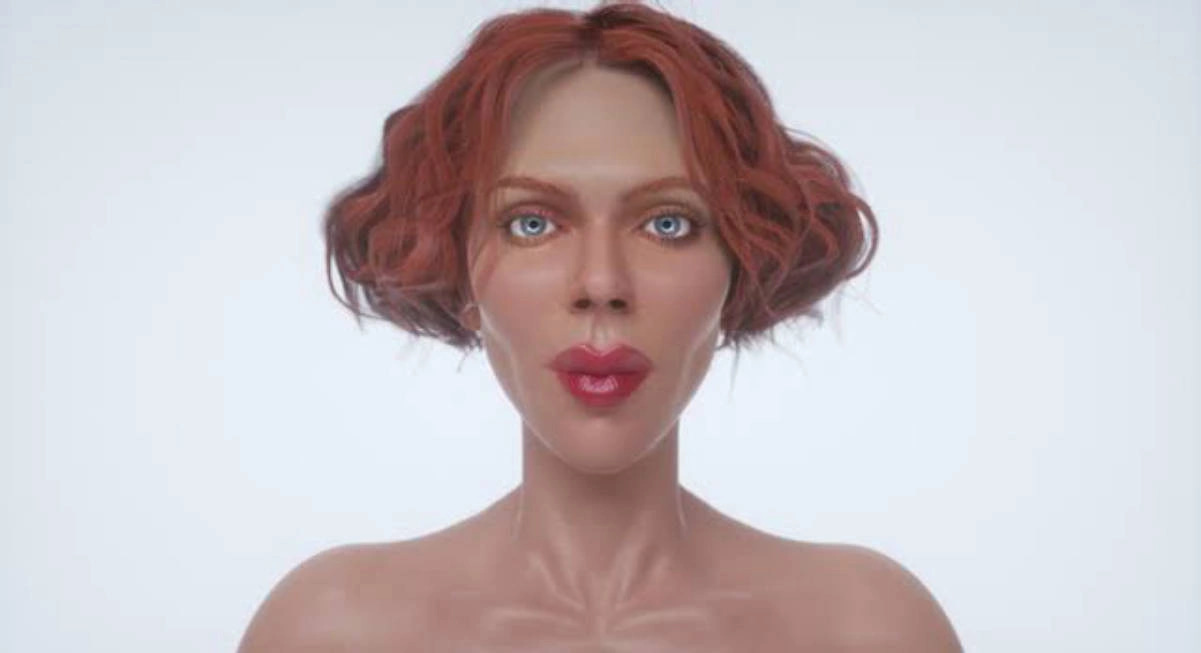 Linkin Park's co-founder, primary lyricist, and rhythm guitarist Mike Shinoda collaborated with motion graphics designer, Esteban Diacono to launch a brand new NFT collection named 'Platonic Love'.
This NFT collection was dropped on Nifty Gateway on Monday, March 29, 2021. It featured audios by Mike and visuals by Esteban.
He has released his artworks on curated platforms like Nifty Gateway, SuperRare, Ethernity, OpenSea, and Foundation.
Can motion designs become a fine art genre and enter the mainstream art market through cryptoart?
"Yes, but it will take time, and a little more evolution both from artists and the market."
The role of social media in your art career?
"Huge. Social media was/is responsible of the revival of my career. Thanks to Instagram I have been able to reinvent myself past my forties, something I wasn't expecting to happen. It helped me tremendously."
Why do you think motion designs are on average highly valued in the crypto art market?
"Some artists are bringing extraordinary work, really dazzling pieces that charms some collectors. Experienced and talented motion designers are raising the bar every day."
What do you hate about cryptoart? What aspect of it should be improved/corrected?'
"I really don't like the constant courtship of collectors, or the bold statements carefully designed to attract attention and approval of a certain group. The whole scarcity vs abundance debate kills me because 85% of the time is tilted to the collector side, demanding artists to please and abide in order to get a better average. Also, the technical things surrounding auctions and notifications needs to be improved, providing better chances for creators and collectors."
What has been your cryptoart experience by far?
"So far, incredible. I was lucky enough to enter at a great time, just a bit before the market was flooded by the Instagram crowd who got attracted by the tales of huge sales and the promises of economic independence. I think I'm in the Top 10 of all time sellers in SuperRare, which is wild considering I applied a little over two months ago. Also, GREAT community. I've learned a lot, and it's been by far one of the most exciting things to happen to me in quite some time."
See something wrong?
Report to us.
Esteban Diacono
Did you find this article interesting?