Foundation
Foundation is a newer NFT marketplace that is gaining notoriety behind Nifty Gateway and SuperRare as a reliable and somewhat curated NFT marketplace.[1]
Foundation helps creators mint and auction their digital artworks as NFTs on the Ethereum (ETH) blockchain. It relies on a community-led curation model after it invited the first 50 artists to the platform then gifted each artist two invites to share with newcomers.
Overview
Foundation is a community-built digital collectibles platform has seen impressive growth amidst the ongoing NFT craze.
It is a newer NFT marketplace that is gaining noteriety behind Nifty Gateway and SuperRare as a reliable and somewhat curated NFT marketplace. Well established artists like Blake Kathryn embrace Foundation as a great alternative to the God-Tier Marketplaces. They describe themselves as the new creative economy that is
" BRINGING DIGITAL CREATORS, CRYPTO NATIVES, AND COLLECTORS TOGETHER TO MOVE CULTURE FORWARD."
Recently, well-known electronic music producer Richard D. James, known as Aphex Twin minted his own audiovisual digital collectible on the Foundation platform that was quickly snapped up for over 72 ETH or over just over $127,000 at the time of sale. Interestingly, the artist said that proceeds would be put towards environmental causes.
Another sale of note was conducted by the Russian pop group Pussy Riot who first burst onto the music scene with a controversial music video landing themselves jail time in 2012. Like Aphex, they also pledged to contribute the proceeds to domestic violence charities in their native Russia. The video, titled Terrestrial Paradise, was bought for around $175,000 by the Iranian-born art collector and political activist Amir Soleymani.
Crypto for Creative Communities
NFTs—non-fungible tokens—are empowering artists, musicians, and all kinds of genre-defying digital creators to invent a new cultural paradigm. How this emerging culture of digital art ownership looks is up to all of us.
Foundation bridges crypto and culture to create mutual support between artists and collectors. Foundation is forging a community-driven path, providing culturally pioneering curation, and sharing their tools with the rapidly evolving community of developers who are excited to define this future with them. They want anyone and everyone who cares about the future of digital expression to be a part of it.
History
Since launching in February 2021, creators have directly earned over $40M in NFT sales on Foundation overall, and over 425 artists have earned more than $12,000.
Through the hugely successful sale of the viral internet meme Nyan Cat, or the more recent record sale of Pak's Finite their business has become popular. Foundation has supported thousands of other artists, including Nadya Tolokonnikova of Pussy Riot, Shawna X, Yung Jake, Aphex Twin, Zachary Lieberman, Kim Laughton, Sarah Zucker, Devendra Banhart, Viktoria Modesta, Serwah Attafuah, Edward Snowden, and Dom Hofmann, the cofounder of Vine.[2]
How It Works
For Creators
Creators are invited to join Foundation by members of the community. Once user has received an invite, they will need to set up a MetaMask wallet with ETH before they can create an artist profile and mint an NFT—which means uploading their JPG, PNG, or video file to IPFS, a decentralized peer-to-peer storage network. It will then be an NFT users can price in ETH and put up for auction on Foundation.
Creators receive 85% of the final sale price. If the piece is resold on Foundation (or OpenSea and Rarible), a 10% royalty goes back to the wallet that originally minted the NFT—in perpetuity.
For Collectors
On Foundation, anyone can create a profile to start collecting NFTs. All they need is a MetaMask wallet and ETH, the cryptocurrency used to pay for all transactions on Ethereum (ETH). Artists list NFTs for auction at a reserve price, and once the first bid is placed, a 24-hour auction countdown begins. If a bid is placed within the last 15 minutes, the auction extends for another 15 minutes.
When user win an auction and claim the NFT, the artwork gets transferred to their wallet and appears on their Foundation collector profile. They can also then display it in their virtual gallery, share it on social media, sell it later on the secondary market, or pioneer a new approach to appreciating digital art and championing the artists in their collection.
For Developers
They love collaborating, and invite developers to experiment with our free and open API or share thoughts on our Discord.
For the Community
There are many ways to get involved with Foundation beyond joining as a creator, collector, or developer. They welcome anyone interested in collectively building the future of digital culture to join them on Discord, Instagram, or Twitter. There are a number of community-led initiatives and events that users can plug into, participate in, and even imagine new possibilities for. We actively encourage community members to create new groups based around their interests.
NFT Marketplace
Foundation now sits within the top 10 NFT marketplaces as ranked by DappRadar. Currently, Foundation is in 9th position when ranked by volume over the last 30-days ahead of established projects ArtBlocks and CryptoVoxels.
The Foundation community team selects the artworks featured on the homepage, newsletters, and social channels. The platform aims to provide a home for artists pushing the space and the medium forward, experimenting with new creative approaches, and centering marginalized voices.
The idea that NFT sale proceeds can be used for social change is sure to catch on as artists and creators start to experiment with the new digital collectible platforms and push the boundaries of the creator/owner relationship.
Creators
Foundation app currently has several creators
Edward Snowden (@snowden)

Chris (@Nyancat)

Kevin Roose (@kevinroose)
4.pplpleaser (@pplpleaser)
Jack Butcher (@vizualizevalue)

Hichkas (@hichkas)
Artworks
1.Ceasear
Description
"A pirate lord defeated in battle by a powerful king. Taken hostage, made court jester he only dreams of escape and revenge"
A character in a game I am working on: War of Rabbits. Caesar is a limited edition playable leader for your party. The original is a physical print from a dear friend and the render is by the talented @pvthtrace, I am lucky to work with him. Whoever has collected this NFT gets to play as this character. A truly unique leader in an entourage of many interesting characters
Team
The team brings together leading talent from the crypto and creative communities, to the cultural realm. They have spent time at Eyebeam, Google, Harvard, Kickstarter, New Museum, Phillips, Princeton, and The Broad. In our spare time, we also design apparel, produce electronic music, paint, make films, and curate museum exhibitions.
See something wrong?
Report to us.
Foundation
Did you find this article interesting?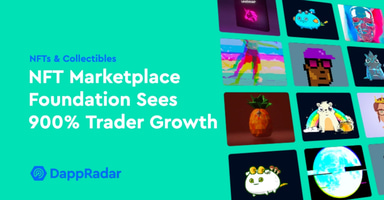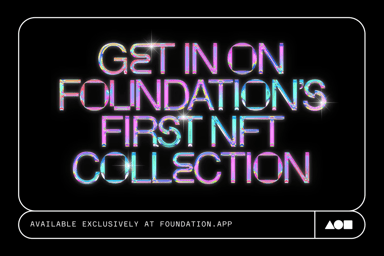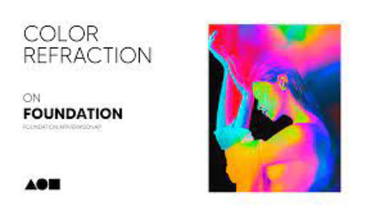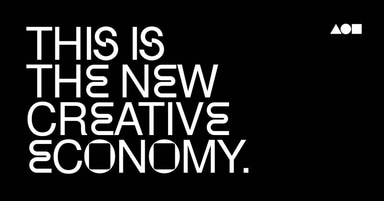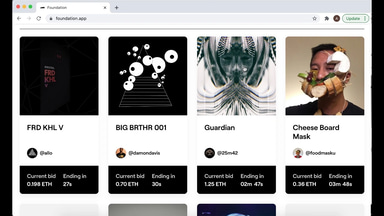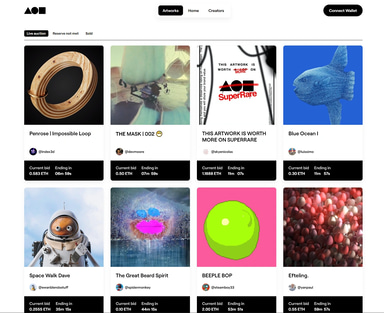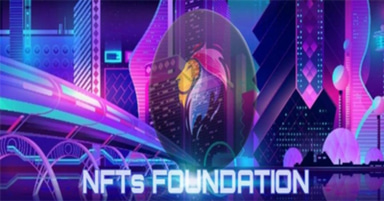 REFERENCES
[1]
Foundation App website
Aug 17, 2022
[2]
Foundation NFT Marketplace Sees Explosive User Growth
Aug 17, 2022