Glitch
Glitch Protocol (GLCH) (Founded in 2020) is a Blockchain agnostic super protocol built to facilitate trust-less money market. It is a Decentralized network solution precision-built for DeFi (Decentralized Finance). Glitch offers a new operating system precision defined, with a scalable solution that can make the necessary leap to challenge the dominance of traditional, centralized financial markets.[1][2]
At the core of the Glitch Protocol lies a ground-breaking Profit-Sharing Vault Model, an efficient Decentralized Exchange (DEX) and a unified token framework.
Background
Glitch was born out of a simple idea. For DeFi (Decentralized Finance) to meet its full potential, it needs a dedicated system — one that's easy to use, scalable, and capable of uniting an entire ecosystem of Decentralized application (DApp). It was built from the ground up and designed to improve upon the best of existing chains. It is lightning-fast and features near-zero transaction fees. Glitch is geared specifically for DeFi (Decentralized Finance), with scaling and profit-sharing at its core.[3]
Overview
Glitch is a Hong Kong-based Blockchain startup that is developing a super protocol purpose-built to facilitate trustless money markets. It is a Blockchain-based operating system purpose-built for money market Decentralized application (DApp) and Decentralized financial activity.
In contrast to existing Blockchain ecosystems, Glitch is not intended to be a jack-of-all-applications. Rather, its underlying structure and customizations are focused exclusively on DeFi (Decentralized Finance) applications.
Glitch is inspired by EOS, one of the most successful Blockchains developed for scalable throughput thus far. However, Glitch differs from EOS in several key respects:
Glitch provides scaling from layer 1 through low-latency, high throughput transaction processing
Glitch utilizes a stakeholder carousel to ensure fair governance
Glitch incentivizes community support through a profit-sharing Vault
The Platform is developing a brand new Blockchain dedicated to decentralized financial products and built with scaling and profit-sharing at its core. The Protocol offers high transaction throughput, near-zero transaction fees and a profit-sharing model that is appealing to investors, dApp developers, and end-users. Glitch is led by a team of seasoned Blockchain professionals and prominent advisors who have come together to deliver a new breed of Defi "Operating Software" free from the shortcomings of existing chains.[4]
Features
Scalable consensus:
Glitch approaches scalability from layer one and uses a delegated proof of stake algorithm to deliver low-latency, high throughput transaction processing.
Profit-sharing vault:
All Glitch dApps automatically share revenue with network participants via a network vault incentivizing active development and user engagement. By default, 20% of all network fees and revenues from dApps are deposited into a network vault stored on the Glitch Protocol. Tokens from the Vault are then shared with all Glitch stakers supporting the network's computation requisites. This model fosters community support for Glitch dApps by giving coin holders financial incentives to help dApp developers generate revenue. This creates a positive feedback loop in which developers can count on community support and coin holders are rewarded with tokens that can then be spent through dApps across the Glitch network.
Token wrapping:
Glitch wraps ETH and ETH assets and runs them in dApps on its network, providing the same asset spread and potential benefits as Ethereum, without the congested network issues.
Decentralized exchange (GEX):
The GEX is a permissionless, Peer-to-peer engine that enables users to trade assets quickly, cheaply, and securely — bringing unprecedented speed and low transaction costs.
Glitch bridges the gap with existing Blockchain, by allowing external tokens to be wrapped and imported into the Glitch Ecosystem. To ensure price discovery, transparent market information and efficient resource allocation, all assets living on top of the Glitch protocol will be tradeable via a fully Decentralized Peer-to-peer exchange incorporating the state-of-the-art technology with regards to liquidity provision and market-making.
Unified Token Framework:
For DeFi (Decentralized Finance) to flourish, there must be a single token that unites an entire ecosystem of dApps. That is the rationale behind Glitch, which offers a unified Blockchain operating system on which third-party developers can build dApps for DeFi (Decentralized Finance). All dApps built on Glitch will use a single token for transactions and governance, ensuring cohesion across all of the various dApps for DeFi (Decentralized Finance) within the ecosystem.[5][6]
Glitch Consensus Mechanism
Glitch Protocol uses Dpos (Delegated-Proof-Of-Stake) to generate consensus around the Blockchain. DPOS is currently the only Decentralized consensus Algorithm that is capable of scaling up to the transaction speed required to support DeFi (Decentralized Finance).
The Glitch DPOS algorithm is similar to the implementation used in EOS. Blocks will be produced every 0.5 seconds and only one producer is authorized to produce a new block at each time interval. Block producers may only produce blocks on a single fork at one time, and Byzantine Fault Tolerance is used to ensure that producers cannot sign blocks on multiple forks without producing cryptographic evidence. In the event that there is a fork in the Glitch Blockchain, consensus will automatically change to whichever chain is longest.
Notably, Glitch does not allow for block producers to be chosen by vote. Instead, this operating system uses a carousel system that gives each stakeholder an equal chance to produce a block. This prevents a small group of block producers from effectively hijacking the Blockchain and governance of the operating system.
The fact that Glitch implements scalability from layer 1 is a major advantage for the adoption of this operating system. In contrast to layer 2 scaling solutions, such as Matic Network, Glitch does not force users to navigate a secondary account portal or use an additional token. The seamlessness of layer 1 scaling stands to make Glitch competitive with traditional financial solutions from the perspectives of user experience and functionality.[7][8]
Glitch Public Token Offering Execution
GLITCH Public Token Offering will be executed by leveraging the TrustSwap Launchpad. Immediately upon the conclusion of the offering, a Uniswap pool will be created, and exchanging can commence for $GLCH tokens.Alongside the offering, a Liquidity Staking Rewards program will go live for participation through the use of the LP token of the Uniswap GLCH/ETH pair, with the first incentives program running for 3 months.
TrustSwap is a company whose ideals run parallel to GLITCH's. Over the past three years, their well-known founding team members have all owned and operated companies, including other token networks, advisory companies, and Blockchain development firms in the cryptocurrency space. Their financial applications never compromise on security and are arguably the safest option for companies and users to participate in DeFi (Decentralized Finance).
TrustSwap technology utilizes simple and secure Peer-to-peer transactions, via TrustSwap SmartLaunch, which ensures that Glitch and its participants can transact securely and without the fear of participants or team members negatively impacting the markets following the public offering. TrustSwap's time-based SmartLock ensures a methodical distribution to mitigate the risk of unauthorized token transfers.[9]
Glitch will use TrustSwap for:
Team token vesting
Token holder vesting
Liquidity locks
1% of $GLCH total supply will be airdropped to the top 1,000 'Swap Scores' (Average Swap staked over the most recent sixty days).
The snapshot is taken on the day of the Launchpad offering, therefore, if users are outside the top 1,000, they still have ample time to build their score to be eligible. To figure out how much a user will need, by using the leaderboard and calculator.
0.5% of the total supply will go to the TrustSwap Foundation Fund.
Offering Details:
Initial Marketcap: $1.36M
Price per token: $0.09
Fully unlocked tokens on day one
Raise Hardcap: $1.2M
Total Supply: 88,888,888 GLCH
Tokens from the public sale on the TrustSwap launchpad are 100% available on day one of launch. All other previous sales are subject to vesting.
Liquidity: Uniswap LP will be seeded and a liquidity rewards campaign will be started within the first week of the sale completion. 1% of GLCH tokens will be rewarded over the first 3 months for Uniswap LP providers.
Team: Locked for 3 months, then quarterly vesting for 12 months.
Advisors: Locked for 3 months, then vesting for 6 months.[10]
Core Teams
Wisnu Wijaya is Glitch's in-house designer and the chief architect of the visual elements of Glitch. He has been a major contributor to the project since January 2021, Wisnu has played an important role in shaping our success thus far. A multi-disciplinary creative with strong analytical skills, Wisnu has been working as a designer for the last five years.
Active in crypto since 2018, Wisnu's been working to support various projects and initiatives via the global tech consultancy the Blockchain Zoo. In terms of Glitch, his fingerprints are everywhere — logos, banners, social media content, motion graphics, and, of course, our website. His user-centered approach, understanding of crypto, and refined design skills are largely responsible for Glitch's unique branding.
See something wrong?
Report to us.
Glitch
Did you find this article interesting?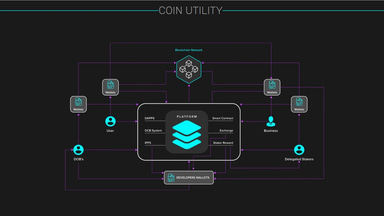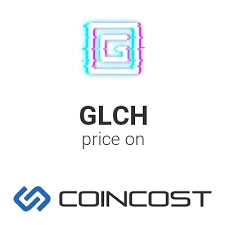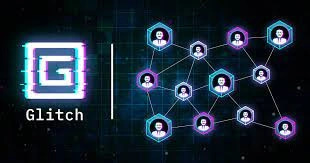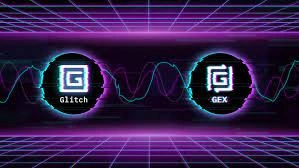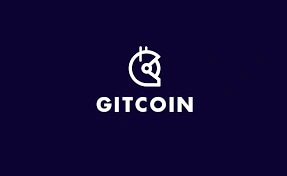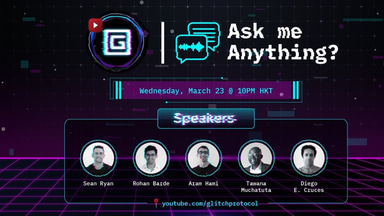 REFERENCES
[1]
Introducing Glitch protocol
Aug 28, 2022
[2]
Understanding Glitch
Aug 28, 2022
[3]
Background of glitch
Aug 28, 2022
[4]
Overview of glitch
Aug 28, 2022
[5]
Features of Glitch
Aug 28, 2022
[7]
Glitch's consensus--whitepaper
Aug 28, 2022
[8]
Glitch and consensus
Aug 28, 2022
[10]
Token distribution
Aug 28, 2022