GoldMiner
GoldMiner is a free-to-play third-person shooter NFT game that anyone may play without having to pay anything. GoldMiner also uses the Play-to-Earn model to reward users with tokens and equipment for participating in PvP tournaments and engaging in dynamic games. [1]
Overview
GoldMiner allows players to play and earn rewards at the same time thanks to the perfect integration of the DeFi and P2E models. A feature dubbed Crypto Play Against is implemented into the gameplay to give incentives to players who are unfamiliar with the Cryptocurrency market and NFTs to perform their own study and learn about the market in order to create a comfortable environment for them.
GoldMiner is a third-person shooter gold-mining game that user play for free. The user's goal is to improve the character's mining hit rate and equip him with unique NFTs that will help players to raise their gaming production.
$GOLD is the world's first token that combines DeFi, GameFi, and automatic BUYBACK deflation mechanism(Buy 0% tax rate Sell 12% tax rate.2% burn 2% add liquidity 8% automatic BUYBACK
GoldSwap
$GOLD token is the main in-game currency. It is used to trade, exchange, and buy game props.
Features of Goldminer
Mining:
Users can earn $GOLD directly by participating in various ways, such as shared mining cave, their own mining cave
Collect:
In addition to the purchase of mysterious blind boxes and randomly dropped gems, there are richer NFT collectibles in the metaverse in the future Metallurgical.
Home:
Users can design their own home, earn money to build a big house, add furniture and ornaments to the house, and compare home with their friends.
Farming:
Users can earn $GOLD by farming crops on their farm. In the future, farm will jump to the metaverse game "GoldMiner"
Gem:
The chance of dropping NFT gems such as diamonds, rubies, sapphires, emeralds in specific mining caves. Gems are tradable in the marketplace.
Gameplay
The GoldMiner is a universe full of explorers' inspiration. Anyone can earn tokens through proficient games and contributions to the ecosystem. Players can collect, fight, trade, and participate in different treasure continents for gold nuggets to obtain high returns.
GoldMiner uses a revolutionary token economic system, which perfectly combines the advantages of DeFi and GameFi. It utilizes financial mechanisms and game systems to empower players and creates a fun and interesting P2E ecosystem.
Collect underground treasures
The grappling hook must be controlled to extend at a sufficient angle and grab the gold mine or gem underground. Each game level has a target value that must be met in order to progress to the following level's challenge.
Stones are time-consuming and worthless, so use them with caution. Gold nuggets, gems, and other goods are swapped for gold coins, which users can withdraw to their blockchain wallet or spend in the game.
NFT Miner Character
Users can buy NFT miner characters in the Market or in the Official Store. In order to ensure the high return of the game and the rarity of the NFT, each character is issued in limited quantities. The higher the quality, the faster the mining speed, and the higher the profit.
NFT mining equipment
NFT mining equipment is profitable and rare, making it worthwhile to own one. High-quality NFT gear has a larger grappling hook and a wider grasping range in the game. When legendary characters and miners are used together, the alchemy effect is activated, resulting in a double return.
Trading, Ranking & Social Features
On the Marketplace, users (Players) can trade. Players compete against their friends and other online players and socialize in the private chat room and the global channel.
The Uniqueness of character props
Character props have distinct attributes and abilities, making them mintable NFTs. Hooks are the most basic game props; users can purchase a basic hook mystery box from the old man's mystery shop. Each hook has its own set of attributes and appearance; hooks can upgrade attributes, but their appearance is unique; gorgeous hooks with top attributes will sell for a high price in the marketplace.
Assets (Staking & Renting)
Staking
Users are divided into different loyalty categories based on the number of GOLD tokens staked and their activity, as well as the quantity of GOLD tokens staked. Premium membership tiers provide users more access to platform features as well as more favorable terms, such as access to select exclusive products/services or higher transaction incentives.
Players can spend their NFTs to purchase loot-boxes (consumables designed to be utilized exclusively in-game to improve a user's gaming experience), with rarer loot-boxes being obtained by those in higher tiers.
The GOLD token acts as a guarantee of proper conduct on the part of the user
GOLD token embeds a license to allow holders access to play/utilize exclusive in-game content.
Renting
Owners of NFTs can rent their unused assets to other users for utilization, to generate better income
Players who wish to play with powerful NFTs but can't afford to buy them can rent them for a set length of time.
<strong>Renting with collateral</strong>: a smart contract can be used to make a direct peer-to-peer transaction between players. The renter must, however, make a deposit equal to the value of the NFT.
<strong>Renting without a deposit</strong>: as a trusted third party, GoldMiner participates in the transaction. No collateral is required with this strategy, making it easier for Free-to-Play gamers to gain access to the strong NFTs.
GM tokens
The GoldMiner native digital cryptographically-secured fungible token (ticker symbol: GM) is intended to be used only as an interoperable utility token in the gaming ecosystem. It is a transferable representation of the ascribed utility functions provided in the GoldMiner protocol/code.
A useful utility token called the GM token will be utilized as a decentralized means of exchange on GoldMiner amongst users.It is not, and is not intended to be, a medium of exchange accepted by the general public (or a portion of the general public) as payment for goods or services or for the discharge of a debt; nor is it designed or intended to be used by any person as payment for any goods or services whatsoever that are not exclusively provided by GoldMiner. Instead, the introduction of GM token is intended to provide a convenient and secure mode of payment and settlement between participants who interact within the ecosystem on GoldMiner.
GM tokens have the following uses: As the platform's native money, they may be exchanged for a variety of supplies or in-game enhancements.
Players can, for instance, rent NFTs to other players in return for GM tokens, manufacture powerful NFTs, compete against them in PvP mode to earn additional tokens, or trade NFTs for GM tokens on the market.
You may use GM tokens to get access to and use specific in-game privileges.
Time-gated information should be faster.
Unlock treasure boxes.
laying stakes for higher tiers.
The Smart Yield Aggregator GoldMiner
The GoldMiner Aggregator automates the execution of a pre-defined investing strategy. The GoldMiner pool is designed to optimize profits by automatically determining the optimum mix of returns and reinvesting to improve the APY, resulting in annualized returns much exceeding the usual mining model.
In this way, Goldmine helps users earn high income while the GoldMiner project has the function of continuous growth. In the GoldMiner project plan, all of its own earnings will be used for repurchase, development of meta-universe games, and other projects ecological construction, ensuring the maximum long-term stability of the project.
<strong>Best security return</strong>: GoldMiner conduct professional research on various projects, choose high-yield DeFi projects, and modify positions in real time to prevent the "pain of dirt mining."
GOLD tokens also have governance rights, DAO dividend rights, LP income rights, and deflationary effects, and the four attributes are effectively interlinked to achieve a self-driven value capture ecological loop. With the "one-stop" strategy, GOLD tokens are firstly connected to the aggregated gainers, and will soon be connected to more Deals and Games.
NFTs minting
Every character prop in GoldMiner is one-of-a-kind and can be minted into NFTs or is an NFT. Unlike previous NFTs games, GoldMiner provides all players with free non-NFT Character props at the start of the game. The player can start earning with the free Character props. They might earn enough $GOLD to buy themselves the NFT or might be lucky enough to get new unique Character props from the drops during playing the game. Then, players can mint them into NFTs at any point in time using Gold tokens.
Free-to-Play progress
A user can begin playing GoldMiner for free and work their way to the top of the game. Here's an example of a 100% free-to-play player's progress:
The game begins with the player receiving free non-NFT heroes as part of the tutorial.
The player earns equipment and loot-boxes of varying rarity by playing the game in PvE or PvP mode.
These items can be sold on the marketplace for GOLD tokens.
Strong NFTs can be minted using GOLD tokens and put on auction or to trade directly with other players.
The player can compete in Gold game studio's periodic competitions and events to win prizes and trophies.
In PvP mode, the player can compete against other players for extra tokens.
See something wrong?
Report to us.
GoldMiner
Did you find this article interesting?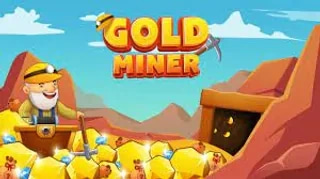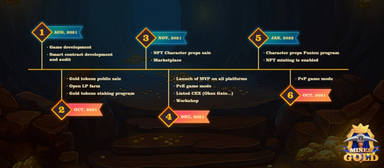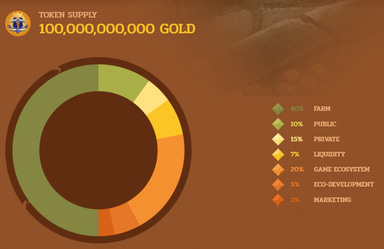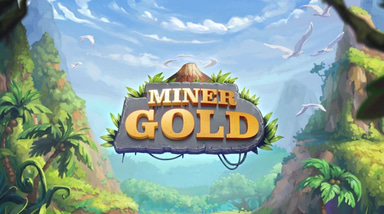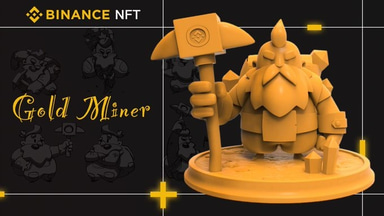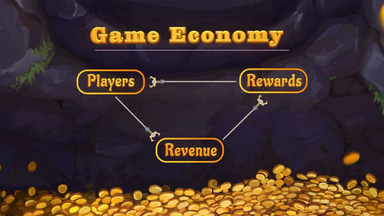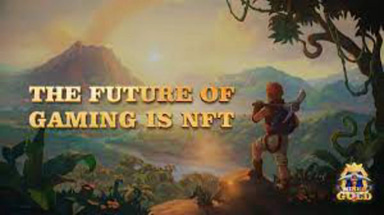 REFERENCES
[1]
GoldMiner game website
Aug 17, 2022
[2]
Goldminer whitepaper
Aug 17, 2022