Goldweard
Goldweard is a digital sculptor, he creates a wide variety of digital renderings from wine glasses, to bullets, to animals. He is an Artist on the rise in the Non-Fungible Token (NFT) space with over 50 works created on SuperRare. His recent work, Balloon Dog, received a bid of 3.63 Eth ($870). Goldweard is releasing 8 different Nifties in the form of a pack project. Each Nifty will have a random rarity and can be found in $40 packs.    [1][3][4][5][7]
Overview
Goldweard is the alias of Oliver McCann on Nifty Gateway, SuperRare, and MakersPlace platforms where the digital sculptor's works of art are sold. He holds a national diploma in Multimedia from the University for the Creative Arts and has worked as a freelance Graphic designer from 2011 to 2019. His creativity has facilitated his amassing hundreds of thousands of followers under the alias "future punk" on social media. Art pieces from this artist include digital renderings of familiar objects such as wine glasses, bullets, and animals. He was among the first artists to join Nifty Gateway and was featured in the 10th drop. He currently holds the position of "Director" at Crystal Art NFT. SuperRare is one of his best-performing platforms, having over 40 works sold. On the side, he offers consultancy for other artists and corporations seeking to join the NFT space.
Successful Drops:
Goldweard Successful Drops Includes:
Art Works
The Crystal Crypt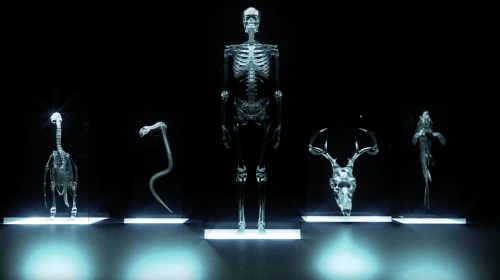 Stylish Gateway On April 4 2022, the platform received an undisclosed NFT collection from pioneering digital artist Goldweard.
Numerous OG users' collections now include Goldweard's different Crystal Pops NFTs. It was also the first natively released 10K project on the platform. Along with creating amazing works of art, he has been working diligently to create a metaverse that welcomes all owners of Crystal Pop NFTs.
Epona
A Crystal sculpture of Epona, the Celtic goddess of mares and foals, taming a wild horse.
Crystal Butterfly
Crystal butterfly is a audio Digital Visual Interface, A surreal Crystal butterfly flaps its wings as bells chime and resonate.
Crystal Clams
Crystal Clams is a programmable artwork coming to Async Art soon.It is a beautiful Clam shaped pocket watch that changes to suit the time of day, The master layer owner will get to experience 3 versions of the artwork, daytime, nighttime, and sunrises/sunsets. The pearls inside the crystal clam are controlled by the layer owners who have the option to chose any one of the four peals to display.
Kintsugi
A woman with white hair and fragmented porcelain skin repaired with gold.
Elephant
A Persian Rug folded into an origami elephant
Camel
A Persian Rug folded into an origami camel
Antelope
A Persian Rug folded into an origami antelope
Warmer Than Gold, the Celo Player
A Persian Rug folded into an origami antelope [1]
See something wrong?
Report to us.
Goldweard
Did you find this article interesting?