Goop Troop
Goop Troop is a Non-Fungible Token (NFT) collection developed as a Decentralized autonomous organization and NFT project with a variety of utilities. GOOPs are based on Nouns which is a CC0 license. [1]
Overview
Goop Troop is an NFT collection of 10k unique and rare NFTs tradable on the OpenSea NFT marketplace.
The Goop Troop NFTs are reportedly one of the DAO-based NFTs coordinated entirely by community members. Goop Troop collection has been launched on October 6, 2021.
These are a collection of 10,000 digital profiles available as GOOP contracts, based on DAO. More specifically, they are based on the Nouns project on Nouns DAO.
Most of them were sold after launch and now are available at NFT markets for secondary sales. They can be customized and used in multiple ways.
According to sales stats, they are trending in the top charts of the NFT markets. The initial minting price of the Goop Troop NFTs was $0.0369.
Goop Troop & DAO
Since the Goop Troop is a Decentralized autonomous organization project, Goop Troop follows consensus protocol. Every proposal is first pitched to the community and after the consensus of the majority, decisions are being made.
The members are represented by Ethereum addresses. These addresses are mostly owned by individuals or other DAOs. As here we can see that, Goop Troops is governed under Nouns DAO.
NFTs & Sales
Goop Troops NFT has its Floor Price at $0.0045 ETH. The NFTs has recorded a total of 3k ETH traded in volume, with 2.5k owners currently holding its already sold out 10k NFTs, according to the OpenSea data.
The most expensive Goop Troop sold in the last 30 days is Goop 7020, which sold for $12.1k on October 7.
Buying Goop NFTs
Goop troops are available on OpenSea Markets and other NFT markets as well.
Roadmap
According to reports from the community's discord's channel, here is the roadmap of the Goop Troop NFTs DAO:
Funds collected from the minting of the Goops will be used to buy a Noun.

1 Goop = 1 vote

As per one of the tweets from Goop Troop,

'The Goop Dao founder wallet will use the minting funds to purchase one Noun, which will be owned and controlled by the Goops community.'

Goops community wants to buy more Nouns to acquire more control over their community. Once they buy Nouns, they will lock it in Genosis MultiSig to control the operations.

On October 8, the majority of the Goop community has agreed to add 2.5 % of royalties to OpenSea to fund MultiSig Vault for future acquisitions.
See something wrong?
Report to us.
Goop Troop
Did you find this article interesting?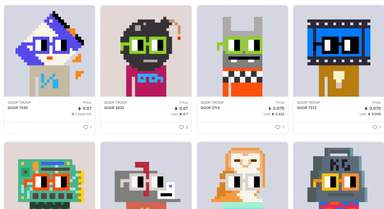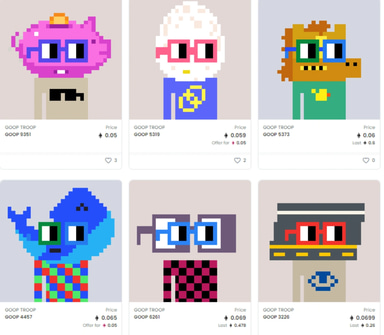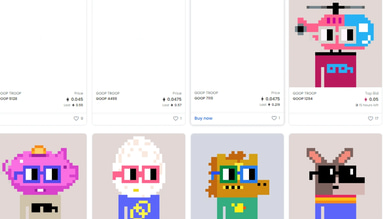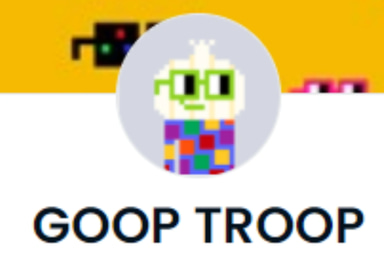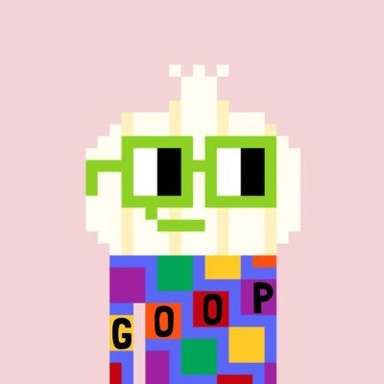 REFERENCES
[1]
Introducing Goops
Aug 14, 2022
[2]
Goop Troop on twitter
Aug 14, 2022
[3]
Goop Troop on Opensea
Aug 14, 2022