Greg Tusar
Greg Tusar is the Head of Institutional Product at Coinbase, a centralized exchange (CEX) platform for buying, selling, transferring, and storing cryptocurrencies. Prior to joining Coinbase, he co-founded Tagomi, a crypto trading company, and also worked at leading financial service companies such as Goldman Sachs and KCG Holdings. [1][2][3]

Career
Greg Tusar began as an Associate at Bell Laboratories from 1986 to 1987. Following this, he worked as a System Administrator at Mentor Graphics for 2 years and 8 months, from January 1990 to August 1992. [4]
Greg continued to build his career with roles such as Partner at TLW Securities, where he served from 1992 to 1999. He also contributed as the Global Head of Electronic Trading and Vice Chairman at Per Scholas from 2006 to January 2013, demonstrating his commitment to philanthropy and education. [4]
His significant tenure at Goldman Sachs followed, where Greg served as a Partner for 13 years and 2 months, from 2000 to February 2013, in New York. His contributions were integral to the organization's success. [4]
Greg then held the position of Head of Client Market Making and Execution Services at KCG Holdings, Inc., now part of Virtu, from August 2013 to July 2017, showcasing his expertise in market making and execution services. [4]
Prior to joining Coinbase, Greg Tusar co-founded Tagomi, which was later acquired by Coinbase and rebranded as CB Prime. He served as the Co-Founder of Tagomi from January 2018 to August 2020, and his contributions were instrumental in the company's success. [4][6]
Beyond his role at Coinbase, Greg has been actively involved in serving various institutions and organizations. He has been a Member of the Board of Trustees for the Raptor Trust in Stirling, NJ since September 2014 and a Member of the Board of Trustees for the Liberty Science Center in Jersey City, NJ since November 2017. His dedication to these roles underscores his commitment to community engagement and education. [4]
Coinbase
Currently, Greg Tusar is the Head of Institutional Product at Coinbase, a role he has held since August 2020. In this position, he focused on building Coinbase's institutional trading infrastructure and integrating Tagomi's brokerage platform and has been contributing to the company's overall institutional product development and growth. [4][5]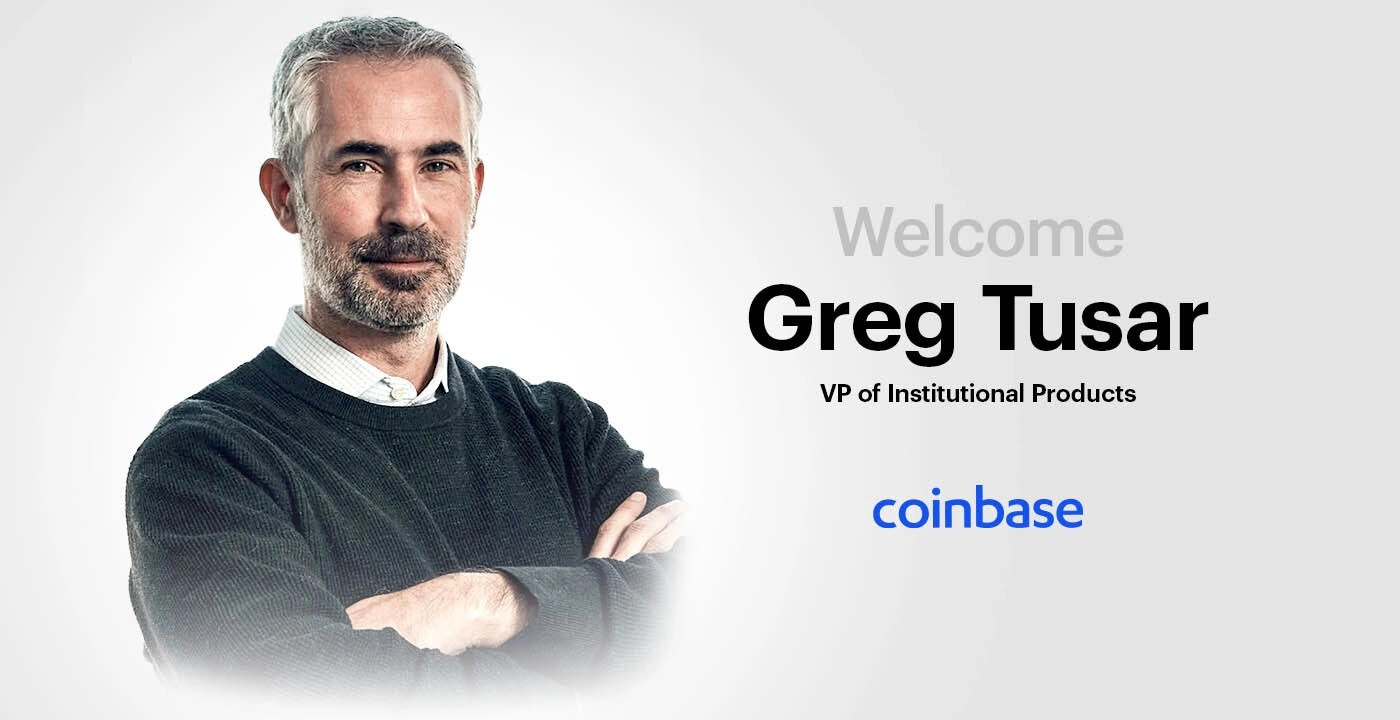 See something wrong?
Report to us.
Greg Tusar
Did you find this article interesting?