Coinbase
Coinbase is a centralized cryptocurrency exchange platform for buying, selling, transferring, and storing cryptocurrencies such as Bitcoin, Bitcoin Cash, Ethereum, Ethereum Classic, Litecoin, and many more. Coinbase is one of the largest crypto exchanges in the United States headquartered in San Francisco, California.[1][3][71][72]
As of October 2022, Coinbase supports over 160 crypto assets and has over 90 million customers in more than a hundred countries worldwide.[60]

On May 23, 2018, Coinbase announced the launch of Coinbase Pro. Coinbase Pro is an evolution of Global Digital Asset Exchange (GDAX), specifically designed for individual professional crypto traders.[82]
On April 14, 2021, Coinbase went public on the Nasdaq exchange via a direct stock listing, rising above $380 per share and going past its initial reference price.[47]
In April 2022, Coinbase launched its NFT Marketplace and was initially opened to a small invite-only group of users. In the debut week of its beta version, the marketplace witnessed over 900 transactions and sales volume amounting to 73 ETH or $210,000.[74]
Overview
Coinbase, which was established in San Francisco in 2012, saw an increase in its assets under management from $35 billion in 2020 to $90 billion in 2021, and it reported a profit for the first quarter of 2021 between $730 and $800 million. In April 2021, the exchange became publicly traded through a direct listing on the Nasdaq, with shares trading under the COIN ticker. The company now has a professional trading platform called Coinbase Pro in addition to its normal exchange (formerly known as GDAX).
As of the time of this writing, the company has never experienced a hack. It is reported that 98 percent of customer cash is kept offline in cold storage (also known as unplugged from the Internet), shielding them from malevolent internet hackers. This contributes to Coinbase's strong security record. Additionally, disks and paper backups are geographically dispersed in vaults and safe deposit boxes all around the world.[75]
History
Early Beginnings (2012-2016)
Coinbase was founded in June 2012 by Brian Armstrong and Fred Ehrsam. Blockchain.info co-founder Ben Reeves was part of the original founding team but later parted ways with Armstrong due to a difference in how the Coinbase wallet should operate. The remaining founding team enrolled in the Summer 2012 Y Combinator startup incubator program.
In October 2012, the company launched the services to buy and sell Bitcoin (BTC) through bank transfers.
In May 2013, the company received a $5 million Series A investment led by Fred Wilson from the venture capital firm Union Square Ventures.
In December 2013, the company received a $25 million investment, from the venture capital firms Andreessen Horowitz, Union Square Ventures (USV), and Ribbit Capital. [11]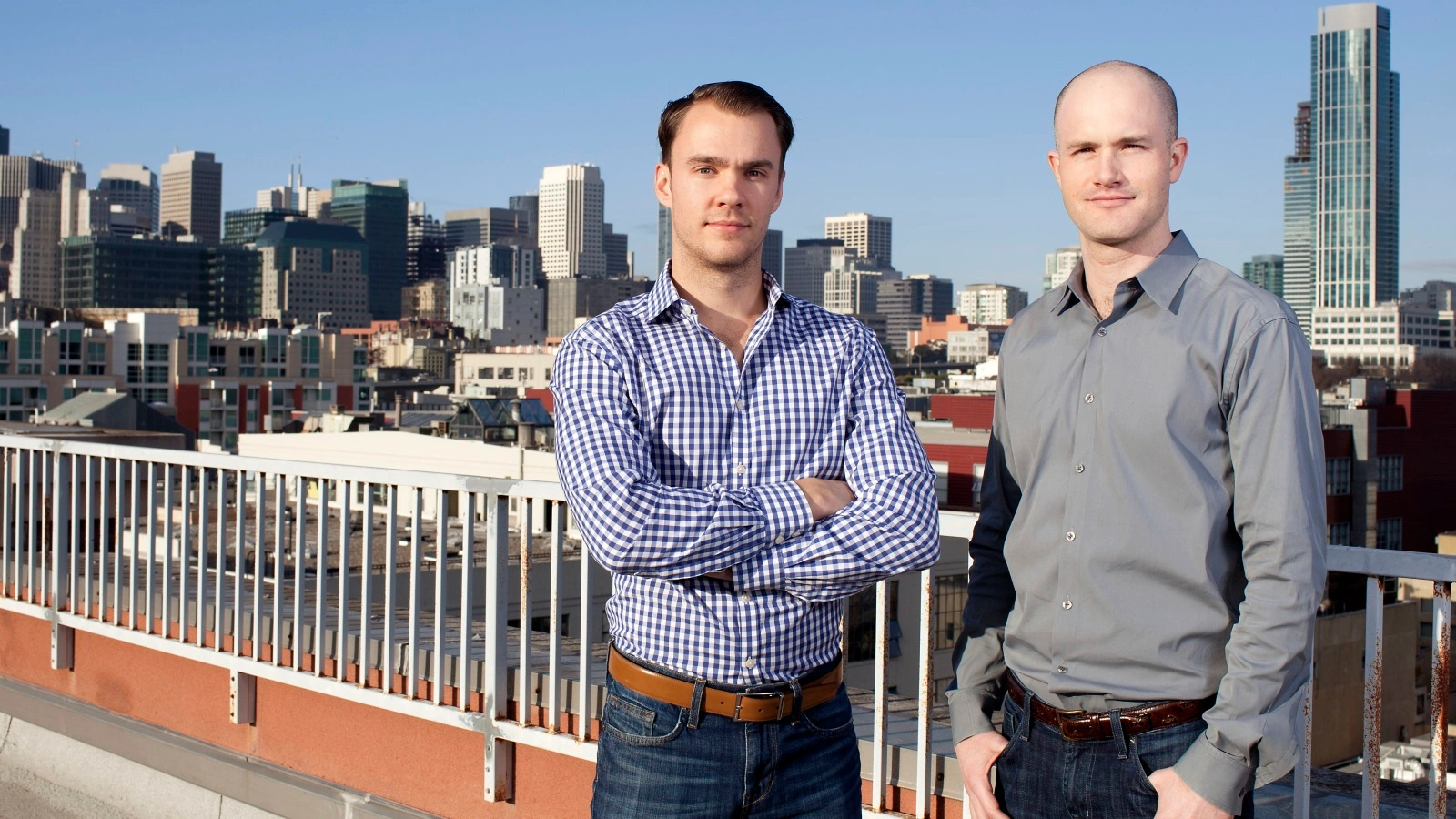 Coinbase raises $75m Series C in largest round ever for a Bitcoin startup
In 2014, the company grew to one million users, acquired the blockchain explorer service Blockr and the web bookmarking company Kippt, secured insurance covering the value of bitcoin stored on their servers, and launched the vault system for secure bitcoin storage. Throughout 2014, the company also formed partnerships with Overstock, Dell, Expedia, Dish Network, and Time Inc. allowing those firms to accept bitcoin payments. The company also added bitcoin payment processing capabilities to the traditional payment companies Stripe, Braintree, and PayPal.
In January 2015, the company received a $75 million investment, led by Draper Fisher Jurvetson, the New York Stock Exchange, USAA, and several banks. Later in January, the company launched a U.S.-based bitcoin exchange for professional traders called Coinbase Exchange. Coinbase began to offer services in Canada in 2015,  but in July 2016, Coinbase announced it would halt services in August after the closure of its Canadian online payments service provider Vogogo[18].
In May 2016, the company rebranded the Coinbase Exchange, changing the name to Global Digital Asset Exchange (GDAX). In July 2016, they added retail support for Ether.[76]
Further Development (2017-2020)
In January and then March 2017, Coinbase obtained BitLicense and was licensed to trade in Ethereum and Litecoin from the New York State Department of Financial Services (DFS). In November 2017, Coinbase was ordered by the US Internal Revenue Service to report any users who had at least $20,000 in transactions in a year.[22]
On February 23, 2018, Coinbase told approximately 13,000 affected customers that the company would be providing their taxpayer ID, name, birth date, address, and historical transaction records from 2013 to 2015 to the IRS within 21 days.
On April 5, 2018, Coinbase announced that it has formed an early-stage venture fund, Coinbase Ventures, focused on investment in blockchain and cryptocurrency-related companies.
On May 16, 2018, Coinbase Ventures announced its first investment in Compound Labs,  a start-up building Ethereum smart contracts similar to money markets.[77]
Coinbase Pro Launch
On May 23, 2018, Coinbase announced the launch of Coinbase Pro. Coinbase Pro is an evolution of Global Digital Asset Exchange (GDAX), specifically designed for individual crypto traders. GDAX and Coinbase Pro operated side-by-side until June 29, 2018, with activity mirrored on both platforms. After June 29, all customers were rolled over to Coinbase Pro. Users of Coinbase Pro still have direct market access to Coinbase Markets, the single pool of liquidity shared by all Coinbase products. Speaking about Coinbase Pro, the team said:
Coinbase Pro is more than a new name — it's a recognition that the crypto trader requires a product completely dedicated to their specific needs[82]
In August 2018, Amazon cloud executive Tim Wagner joined Coinbase as vice president of engineering.[78]
In January 2019 Coinbase stopped all trading on Ethereum Classic due to suspicion regarding an attack on the network.[29]

Neutrino acquisition
In February 2019, Coinbase announced that it had acquired "blockchain intelligence platform" Neutrino, an Italy-based startup, for an undisclosed price.  The acquisition raised concern among some Coinbase users based on Neutrino founders' connection to the Hacking Team, which has been accused of providing internet surveillance technology to governments with poor human rights records.  On March 4, 2019, Coinbase CEO Brian Armstrong said his company "did not properly evaluate" the deal from a due diligence perspective and thus any Neutrino staff who previously worked at Hacking Team "will transition out of Coinbase."[30]
In April 2019, a UK corporate filing stated that Coinbase's non-U.S. revenue grew 20% to €153 million (U.S.$173 million) in 2018 resulting in a net profit of €6.6 million.  Coinbase UK CEO Zeeshan Feroz said the company's non-U.S. operations accounted for nearly one-third of the company's overall revenue and Reuters estimated that the company's global revenue totaled "around $520 million" in 2018.[34]
Hacking Attempt
In August 2019, Coinbase announced that it was targeted by a sophisticated hacking attack attempt in mid-June. This reported attack used spear-phishing and social engineering tactics (including sending fake e-mails from compromised email accounts and created a landing page at the University of Cambridge) and two Firefox browser zero-day vulnerabilities. One of the Firefox vulnerabilities could allow an attacker to escalate privileges from JavaScript on a browser page (CVE-2019–11707) and the second one could allow the attacker to escape the browser sandbox and execute code on the host computer (CVE-2019–11708). Coinbase's security team detected and blocked the attack, the network was not compromised, and no cryptocurrency was stolen.[32][79]
In May 2020, during the Coronavirus (COVID-19) pandemic, Brian Armstrong, CEO and co-founder of Coinbase, announced it would become "remote-first" allowing employees the option to work from home for "the vast majority of roles." "Forgoing a formal headquarters is also more in line with the spirit of crypto, built on the inherent benefits of decentralization," he said in a blog post.[80]
In May, Coinbase announced that it acquired Tagomi, an upstart firm that specialized in crypto trading for institutional clients, in an all-stock deal. According to Coinbase Chief Operating Officer Emilie Choi, Tagomi will initially operate as a stand-alone brand, but over time, it would likely be folded into Coinbase Pro, a service that caters to professional traders.[51]
In June, a group of Coinbase employees walked out after CEO Brian Armstrong who did not immediately make a public statement in support of Black Lives Matter (BLM). Armstrong wrote that Coinbase will not engage in political activism beyond issues that directly impact the company and that employees shouldn't engage in political discussions at work. Later, Armstrong posted a series of Twitter messages in support of BLM. In addition, he sent emails to employees apologizing for his handling of the topic and assuring them of the company's commitment to an inclusive workplace (including specific actions). Company executives later held a meeting with its internal group for black employees.[81]
In September 2020, Armstrong published a blog post emphasizing that Coinbase would not engage in social activism, citing that such activism had hurt other technology firms such as Google and Facebook, and offered a severance package for those who disagreed with this direction.
In October 2020, Coinbase announced the launch of a Visa debit card program for US customers. Previously, the card was only available in Europe. The Coinbase Card eliminates the middleman, pulling funds directly from a user's Coinbase account. The Coinbase Card supports more than 30 cryptocurrencies, according to the company (and converts everything to US dollars before completing purchases and ATM withdrawals).[54]
2021 - 2022
In February 2021, Coinbase Global Inc. filed to go public with the U.S. Securities and Exchange Commission. In March, Coinbase disclosed certain of its transactions are "under review" by the Department of the Treasury's Office of Foreign Assets Control for potential violations of U.S. sanctions laws.  Later, Coinbase agreed to pay $6.5 million to settle regulatory claims that it reported misleading information about its trading volumes.
In March 2021, Coinbase started establishing a business presence in India by housing some IT services, including engineering, software development, and customer support operations. They actually announced their plans to open a physical office, initially in Hyderabad, for Indian employees as COVID-related conditions allow.
In April, with its final earnings release before its April 14 direct listing, Coinbase updated investors with first-quarter financials. The company said revenue climbed more than nine-fold from a year earlier to an estimated $1.8 billion, due to a surge in the price of Bitcoin (BTC). Coinbase also said it has 56 million verified users.
Coinbase's Super Bowl ad
On February 13, 2022, Coinbase released a new commercial featuring a bouncing QR code during the Sunday Super Bowl, the annual playoff championship game of the NFL. The commercial was so well received that it caused Coinbase's website's servers to experience a temporary downtime due to a massive influx. Over 20 million people visited Coinbase's landing page in a single minute after its floating QR code captivated Super Bowl viewers. The Crypto Bowl featured ads from Coinbase, FTX, Crypto.com, and eToro. Combined, Coinbase, eToro, and FTX saw their U.S. installs grow by a collective 279% on February 13 compared to the week prior. This continued into the following day when week-over-week download growth reached 252%.[83][84]
On August 18, 2022, Coinbase announced its launch in Japan which is in line with its global strategy. They aim to be the easiest to use and most trusted exchange in Japan that's fully compliant with local regulations. Alongside the launch, they also announced their partnership with Mitsubishi UFJ Financial Group (MUFG) — one of the largest banks in Japan serving 40 million Japanese customers.[85]
On April 20, 2022, announced the release of the Coinbase NFT beta. Beta testers were able to create a Coinbase NFT profile to buy and sell NFTs using the Coinbase Wallet or any self-custody wallet and transaction fees were initial not added. The following month, on May 4th, 2022, Coinbase NFT was officially launched, aiming to broaden their user base.[86][99]
Coinbase's $1m Donation
On June 1, 2022, Coinbase in collaboration with Gitcoin announced its support for digital public goods that support open-source protocols. With a $1 million commitment, Coinbase has contributed one of the largest single donations to the public goods treasury in Gitcoin history funded jointly by Coinbase Giving and Coinbase Cloud. Coinbase joins prominent names like the Ethereum Foundation, ENS, Optimism, NounsDAO, and Polygon as one of the largest donors helping support the crypto economy's infrastructure.[87]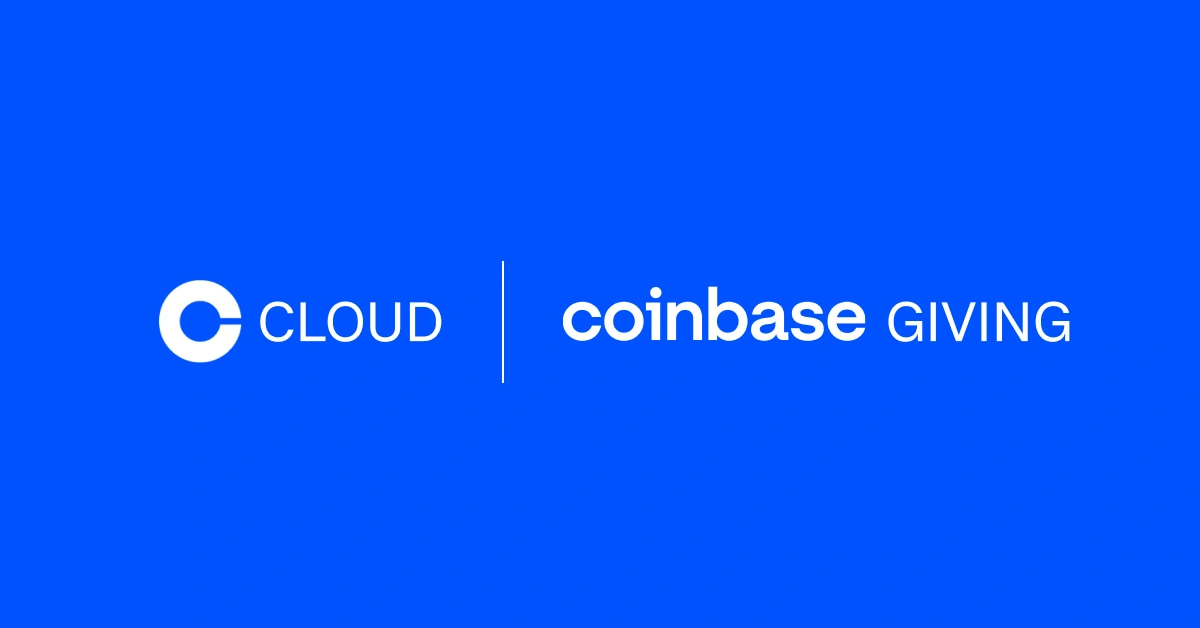 On July 1, 2022, Coinbase introduced its NFT Dapp Starter Kit for developers that can be used to kickstart dapp development for NFT minting sites. With the help of this open-source kit, developers of any skill level may quickly start up new NFT applications, embracing the collaborative nature of web3 and being compatible with both the Ethereum Mainnet and EVM-compatible chains.
[88]
On September 28, 2022, Chainlink Labs partnered with Coinbase Cloud to launch NFT Floor Pricing Feeds, allowing developers to deploy unique smart contracts across DeFi use cases and more with high-quality pricing data and an optimal liquidity profile.[89]
Removal of Coinbase Pro
On June 22nd, 2022, Coinbase announced that they would be getting rid of Coinbase Pro and merging its advanced trading features into one unified Coinbase account. Since the release of Coinbase Pro in 2018, the company have added advanced features to Coinbase.com and the Coinbase app, which overlap with Coinbase Pro. Thus, in order to provide more simple platform, Coinbase has rebuilt the full Coinbase Pro advanced trading experience within the Coinbase mobile app and Coinbase.com, and released a new feature called Advanced Trade. [97]
Advanced Trade has the same capabilities as Coinbase Pro, but is integrated more seamlessly into the Coinbase experience. Coinbase plans to continue adding features to Advanced Trade before retiring Coinbase Pro later this year. Customers will still have access to Coinbase Pro until the retirement date, and their funds will remain safe on Coinbase. Coinbase will notify customers of concrete dates for sunsetting Coinbase Pro when they are ready. [97][98]
On November 14th, 2022, Coinbase started migrating all Coinbase Pro users to Advance Trade on Coinbase and have provided a step by step guide to do so. [97]
2023
Coinbase Lays Off 20% of Workers
On January 10th, 2023, Coinbase announced that they would be laying off 950 employees, or around 20% of its workforce, due to the continued downturn in the crypto market and the broader economy. The company said that the first round of layoffs wasn't enough to keep the company in a good financial position during an ongoing crypto winter, and that it would need to reduce expenses to increase its chances of doing well in every scenario. As part of the reduction in force, Coinbase is also "shutting down several projects where we have a lower probability of success." [93]
Coinbase CEO Brian Armstrong has blamed "unscrupulous actors in the industry" for the volatility and "contagion" in the market, which is seen as a veiled swipe at FTX, a former major player in the crypto space, whose founder Sam Bankman Fried is now facing several criminal charges. The hope is that Bitcoin and other crypto prices may start to stabilize, especially if financial regulators start to provide more guidance and clarity about their stance on cryptos. [93]
Despite the negative reception from the public regarding the controversy, Brian Armstrong has stated that this move was to increase efficiency within the team working behind Coinbase. [94]
"we need to make sure we have the appropriate operational efficiency to weather downturns in the crypto market, and capture opportunities that may emerge." - Brian Armstrong
The employees in the US who were laid off will receive a minimum of 14 weeks base pay severance (with two additional weeks per year worked), health insurance, and other benefits, and "transition support" will also be given to impacted employees who have work visas, according to Armstrong. [93]
Warning From the SEC
On March 23rd, 2023, the Securities and Exchange Commission (SEC) issued a Wells notice to Coinbase, warning the crypto exchange that it may have violated US securities law. This notice is typically one of the final steps before the SEC formally issues charges. The chief legal officer of Coinbase, Paul Grewal said the warning wouldn't mean any changes to the exchange's current products or services. [95]
"If needed, we welcome a legal process to provide the clarity we have been advocating for and to demonstrate that the SEC simply has not been fair or reasonable when it comes to its engagement on digital assets. Until then, it's business as usual." - Paul Grewal
According to a regulatory filing, the potential civil action may seek injunctive relief, disgorgement, and civil penalties related to aspects of the Company's spot market, staking service Coinbase Earn, Coinbase Prime, and Coinbase Wallet. Coinbase executives, including founder and CEO Brian Armstrong, have pushed back against perceived overreach by the SEC and instead have asked for more clarity in terms of the regulations behind the crypto industry. [96]
"Tell us the rules and we will follow them. Give us an actual path to register, and we will register the parts of our business that need registering." - Paul Grewal
Direct NASDAQ Listing
In January 2021, Coinbase announced that it will go public via a direct listing rather than through a traditional Initial Public Offering (IPO). It followed companies such as Spotify, Slack, and Palantir Technologies, choosing to let existing investors sell into the open market rather than raise fresh capital.[47]

Coinbase shares opened at $381 on the Nasdaq on April 14, 2021, giving the cryptocurrency exchange an initial market cap of $99.6 billion on a fully diluted basis. The shares, under the ticker "COIN", quickly shot up as high as $429, valuing the company at $112 billion, before dropping back below the debut price and reaching a low of around $310.  Initially, Nasdaq gave Coinbase a reference price of $250 a share ahead of the planned direct listing.[48]
Ethereum's Merge effects
Coinbase pauses Ethereum transactions during the cryptocurrency's merge
On September 15, 2022, Ethereum moved from Proof-of-Work (PoW) to Proof-of-Stake (PoS), making it more secure, less energy-intensive, and better for implementing new scaling solutions. The Ethereum network has experienced traffic jams and irregular increases in transaction (gas) fees as a result of the growth of DeFi and NFTs. Although The Merge does not reduce transaction fees, it does position Ethereum to keep delivering on its plan for scalability.[90]
During the Merge, Coinbase briefly paused new Ethereum (ETH) and ERC-20 token deposits and withdrawals as a precautionary measure to ensure that funds are protected. In-process payments will also be delayed. Once the merge was complete, payment processing was re-enabled.[91]
Speaking on The Merge, Coinbase product manager Armin Rezaiean-Asel said in a blog post:
Although the Merge is expected to be seamless from a user perspective, this downtime allows us to ensure that the transition has been successfully reflected by our systems," said Rezaiean-Asel. "We do not expect any other networks or currencies to be impacted and expect no impact to trading for ETH and ERC-20 tokens across our centralized trading products.[92]
Products
Coinbase has two core products: Coinbase Pro (formerly GDAX) for trading a variety of digital assets on its professional asset trading platform, and a user-facing retail broker of Bitcoin, Bitcoin Cash, Ether, Ethereum Classic, and Litecoin for fiat currency. It also offers an API for developers and merchants to build applications and accept payments in both digital currencies. As of 2018, the company offered to buy/sell trading functionality in 32 countries,  while the cryptocurrency wallet was available in 190 countries worldwide.  On March 26, 2018, Coinbase announced its intention to add support for ERC-20 tokens.[21]
On November 25, 2020, Coinbase's Chief Legal Officer, Paul Grewal announced on the Coinbase blog that they are disabling their margin trading product in response to new guidelines from the Commodity Futures Trading Commission, USA. According to the information on the blog, customers currently using the margin trading will not be able to place new margin trades starting 2 pm PT on November 25. For customers using credit, all open limit orders will be canceled at this time. The product will go offline in December 2020 once all existing margin positions have expired. This is the first open measure taken from one of the top cryptocurrency exchanges since BitMEX was charged in October 2020 for failing to prevent money laundering and offering U.S.customers crypto illicit derivative trading services.[45]
Products for Retail Traders
Coinbase: a secure online platform for buying, selling, transferring, and storing cryptocurrency.
Coinbase Pro: a professional asset trading platform.
Coinbase Wallet: an app that allows customers to access decentralized applications (DApps)
Coinbase NFT: a Web3 social marketplace for NFTs.
Products for Institutional Traders
Coinbase Prime
Coinbase Custody, specialist-level services for institutions that hold Bitcoin (BTC) and other cryptocurrencies with Coinbase
Other Cryptocurrency-Related Products
Coinbase Card, a debit Visa card that allows customers to spend cryptocurrency anywhere Visa cards are accepted
Coinbase Commerce, a payment service for merchants
Coinbase has a mobile app for both iOS and Android.

Coinbase Effect
There's an enduring concept in the world of cryptocurrency investing called "the Coinbase effect." The idea is that the price of cryptocurrencies that are going to be listed for sale on Coinbase starts rising in the days after the news becomes public. According to Roberto Talamas, an analyst at crypto research firm Messari Crypto, the Coinbase listing has the highest impact on price among exchange listings with an average five-day return of 29%. In other words, five days after Coinbase announces a new token listing, the price of that token appreciates significantly.[62]
Talamas attributes Coinbase's powers to its popularity among retail investors. The company counts 56 million verified users, including 6.1 million monthly transacting users, or people who actually buy and sell cryptocurrency, per the company's 2021 first-quarter financial statement. During the most recent three months ended March 31, Coinbase estimates that it scored between $730 million and $800 million in profit on revenues of $1.8 billion.[63]

Complaints
Coinbase CEO Bryan Armstrong was criticized on Twitter in January 2018 for creating excessive transaction demand on the Bitcoin network, in what some users referred to as "spamming the network."
On February 16, 2018, Coinbase admitted that some customers were overcharged in error for credit and debit purchases of cryptocurrencies. The problem was initiated when banks and card issuers changed the merchant category code (MCC) for cryptocurrency purchases earlier this month. This meant that cryptocurrency payments would now be processed as "cash advances", meaning that banks and credit card issuers could begin charging customers cash advance fees for cryptocurrency purchases. Any customers who purchased cryptocurrency on their exchange between January 22 and February 11, 2018, could have been affected. At first, Visa blamed Coinbase, telling the Financial Times on February 16 that it had "not made any systems changes that would result in the duplicate transactions cardholders are reporting." However, the latest statement from Visa and Worldpay on the Coinbase blog clarifies: "This issue was not caused by Coinbase."
In March 2018, Quartz reported that the number of monthly customer complaints against Coinbase jumped more than 100% in January of that year, to 889, citing official Consumer Financial Protection Bureau data, with more than 400 of those categorized as "money was not available when promised".
Team
Brian Armstrong - Co-Founder & Chief executive officer[64]
Emilie Choi - President & Chief operating officer[65]
Surojit Chatterjee - Chief product officer[66]
Alesia Haas - Chief financial officer[67]
L.J. Brock - Chief human resources officer[68]
Paul Grewal - Chief legal officer[69]
Manish Gupta - EVP of Engineering[70]
See something wrong?
Report to us.
Coinbase
Did you find this article interesting?