FTX
FTX was a cryptocurrency spot and derivatives exchange that filed for bankruptcy in November 2022 following a liquidity crisis. Prior to the collapse FTX was one of the largest cryptocurrency exchanges, at its peak in 2021, had over one million users and was the third largest crypto exchange by volume. The exchange launched in May 2019 and provided its users with access to a range of trading products including Bitcoin options, over 45 leveraged tokens, 20 perpetual swaps, and prediction markets.[1]
On November 11, 2022, FTX filed for Chapter 11 Bankruptcy in the US, leading to the resignation of CEO Sam Bankman-Fried. It was discovered that FTX owed $9 billion in liabilities while holding under $1 billion in assets prior to its bankruptcy filing.[5]

Overview
FTX exchange provided access to regular spot trading and supports transfers in fiat and a range of cryptocurrencies such as Bitcoin, Ethereum, Litecoin, and a selection of stablecoins.[3] The platform also provided an over-the-counter service for anyone interested in making large crypto purchases. In addition, FTX had its own mobile app.[3]
FTX was founded in 2018 by Sam Bankman-Fried who was once a trader on Jane Street Capital's international ETF desk, and Gary Wang, who is a former Google software engineer. Prior to founding FTX, in 2017 the pair founded Alameda Research, a trading and cryptocurrency liquidity provider.[2]
FTX and Alameda Research Collapse
In November 2022, FTX was accused of using customer funds and suffered a liquidity crunch, leading to its native FTT token crash and the firm's bankruptcy.[8]
On November 2nd, 2022, CoinDesk published a report based on a leaked Alameda Research balance sheet which showed Alameda claiming to have $14.6 billion of assets as of June 30, of which most were reviewed to be majorly FTT tokens. The cryptocurrency lost about 10% in price on November 6th, 2022 after Binance CEO Changpeng Zhao announced it would liquidate its FTT holdings worth over $580 million. This forced FTX to stop customer withdrawals on November 8. An article by the Wall Street Journal, citing people familiar with the matter, claimed FTX used billions of dollars worth of customer funds on risky bets to help support Alameda.[8]
On November 11, 2022, FTX filed for Chapter 11 Bankruptcy in the US, leading to the resignation of CEO Sam Bankman-Fried who was replaced by  John J. Ray III. It was discovered that FTX owed $9 billion in liabilities while holding under $1 billion in assets before its bankruptcy filing.[8]
In court documents, John J. Ray III described FTX as the worst case of financial mismanagement he had ever seen. [9]
"I have over 40 years of legal and restructuring experience. I have been the Chief Restructuring Officer or Chief Executive Officer in several of the largest corporate failures in history. I have supervised situations involving allegations of criminal activity and malfeasance (Enron). I have supervised situations involving novel financial structures (Enron and Residential Capital) and cross-border asset recovery and maximization (Nortel and Overseas Shipholding). Nearly every situation in which I have been involved has been characterized by defects of some sort in internal controls, regulatory compliance, human resources and systems integrity.

Never in my career have I seen such a complete failure of corporate controls and such a complete absence of trustworthy financial information as occurred here. From compromised systems integrity and faulty regulatory oversight abroad, to the concentration of control in the hands of a very small group of inexperienced, unsophisticated and potentially compromised individuals, this situation is unprecedented."
Also, on November 12, FTX admins announced on Telegram that the platform has been hacked. The hacker had drained 400 billion Shiba Inu tokens worth $3.9 million and swapped them for Ethereum gaining 2,346 ETH. A day after, the hacker swapped $48.2 million worth of DAI stablecoins for 37,570 ETH. The hacker also converted $41 million in BNB to ETH, among an array of other tokens.[6]
On November 17, 2022, The Securities Commission of The Bahamas said it ordered all FTX Digital Markets Ltd (FDM) digital assets transferred to a digital wallet controlled by the Commission for Safekeeping.[7]
See something wrong?
Report to us.
FTX
Did you find this article interesting?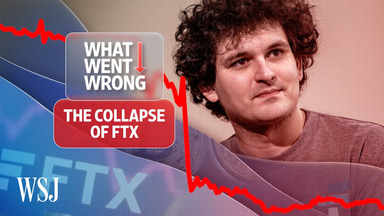 REFERENCES
[2]
Blockonomi FTX Review
Jul 19, 2022
[4]
FTX Twitter Page
Jul 19, 2022
[8]
FTX Collapse Explained
Nov 18, 2022
[9]
Court Documents
Nov 19, 2022