CoinDesk
CoinDesk is a leading digital media and events company that focuses on the blockchain and cryptocurrency industries. It is known for providing breaking news, insightful analysis, and in-depth research on these topics as well as hosting the annual Web3 event, Consensus. [1]
Overview
CoinDesk was founded in May 2013 by entrepreneur Shakil Khan. It started as a simple blog that covered Bitcoin news and quickly grew to become one of the most trusted sources of information in the cryptocurrency space. The company is headquartered in New York City and has offices in London and Hong Kong. [2][3]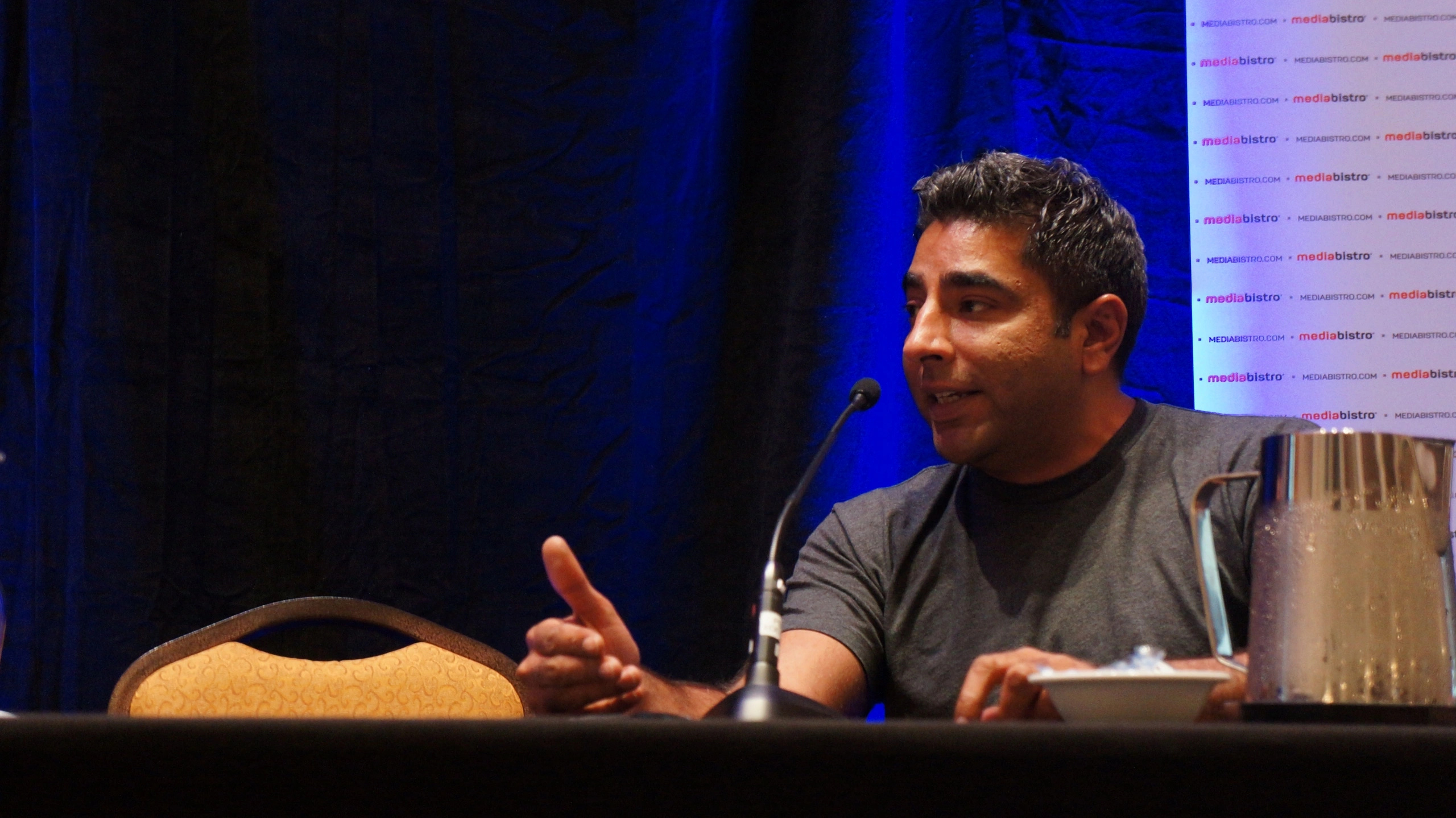 CoinDesk's primary focus is on providing news and analysis related to blockchain and cryptocurrency. It covers topics such as
Web3
news,
decentralized finance (DeFi)
,
non-fungible tokens (NFTs)
, and more. The company has a team of experienced journalists and analysts who provide expert insights on these topics.
[4]
In addition to its digital media platform, CoinDesk also hosts a variety of events throughout the year. These events bring together industry leaders, investors, and enthusiasts to discuss the latest trends and developments in the blockchain and cryptocurrency space. Some of its most popular events include Consensus and Invest: Asia. [5][6]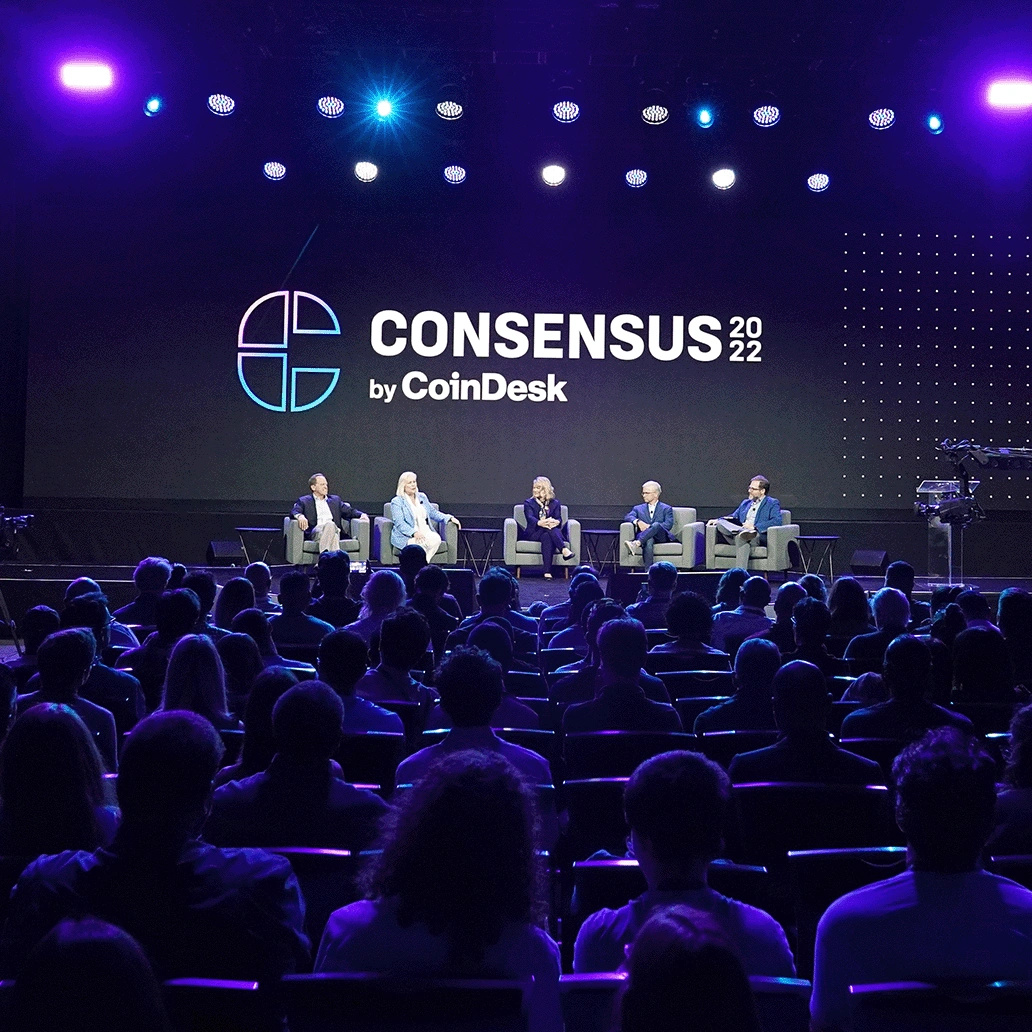 History
CoinDesk was founded in May 2013 by Shakil Khan. Khan recognized a lack of transparent information sources for Bitcoin and noticed that seasoned entrepreneurs were asking him for information about the digital currency. Existing resources were too technical for a more mainstream audience, prompting him to conceive CoinDesk, a Bitcoin news and resource site, which he launched four weeks later. [7]
Khan was already invested in the crypto space and was part of a roughly half-million dollar round in Bitpay. He has vetted about 15 deals in the Bitcoin space and moved forward with just one, explaining that many early innovators in the Bitcoin space have not necessarily run businesses before and may have an idealistic perspective. Khan did not have a desire to be a publisher, but he was fascinated by the digital currency space, prompting him to create CoinDesk. [7]

In September 2015, CoinDesk hosted its first-ever global crypto/blockchain conference called Consensus. It was an immersive experience event and has since become the leading annual industry conference for the blockchain and Web3 space. [8]

In 2016, Digital Currency Group (DCG) acquired CoinDesk for $500,000, just before cryptocurrencies and blockchain gained mainstream attention. CoinDesk's revenue has since grown tenfold to approximately $20 million through the first seven months of 2018. The company's expanding events business is a large part of its revenue, with its annual Consensus conference attracting 8,500 attendees in 2018, up from 625 in its 2015 debut. [9]
In 2018, CoinDesk acquired Lawnmower, a Bitcoin roundup app. Lawnmower's data, particularly its Bitcoin price chart, was reportedly the best mobile app for price data. CoinDesk rolled Lawnmower's data into its own desktop site and mobile app, as well as into its paid research reports. The app shut down, however, and CoinDesk did not take its Bitcoin-buying functionality to avoid ethical conflicts. [10]
In January 2021, CoinDesk acquired TradeBlock, a leading crypto index provider. CoinDesk claimed that with this acquisition, they are in line with becoming the top source for any crypto or blockchain related information. [11]
"We will be crypto investors' go-to destination for unified media, events, research, pricing and data" - Kevin Worth, CoinDesk CEO
CoinDesk Indices
CoinDesk Indices is a CoinDesk subsidiary that provides a platform with crypto indices, data and research since its launch in 2014. The platform is broken into 3 categories: Indices, Crypto Taxonomy and CoinDesk Flash. [15]
Indices
Single-Asset Reference Indices
Aggregates data of top digital assets in real time, with their CoinDesk Bitcoin Price Index (XBX) being the longest price index tracker. [12]
Broad Market and Sector Indices
Provides comprehensive market benchmarks such as the CoinDesk Market Index (CMI), a representation of the performance of the digital marketplace; Select Sector Index Family, composed of investible indices that display liquidity, tradability and ease of custody. [12]
Crypto Taxonomy
Crypto Taxonomy or the Digital Asset Classification Standard (DACS), provides taxonomy using a regimented set of definitions and classifications for digital assets. It aims to standardize data in the industry and categorize them into a three-tiered hierarchy of sectors, industry groups and industries. [13]
CoinDesk Flash
CoinDesk Flash is a platform that aims to be the fastest news and article provider in the industry. [14]
Team
See something wrong?
Report to us.
CoinDesk
Did you find this article interesting?