CoinDesk
CoinDesk is a leading digital media and events company that focuses on the blockchain and cryptocurrency industries. It is known for providing breaking news, insightful analysis, and in-depth research on these topics as well as hosting the annual Web3 event, Consensus. [1]
Overview
CoinDesk was founded in May 2013 by entrepreneur Shakil Khan. It started as a simple blog that covered Bitcoin news and quickly grew to become one of the most trusted sources of information in the cryptocurrency space. The company is headquartered in New York City and has offices in London and Hong Kong. [2][3]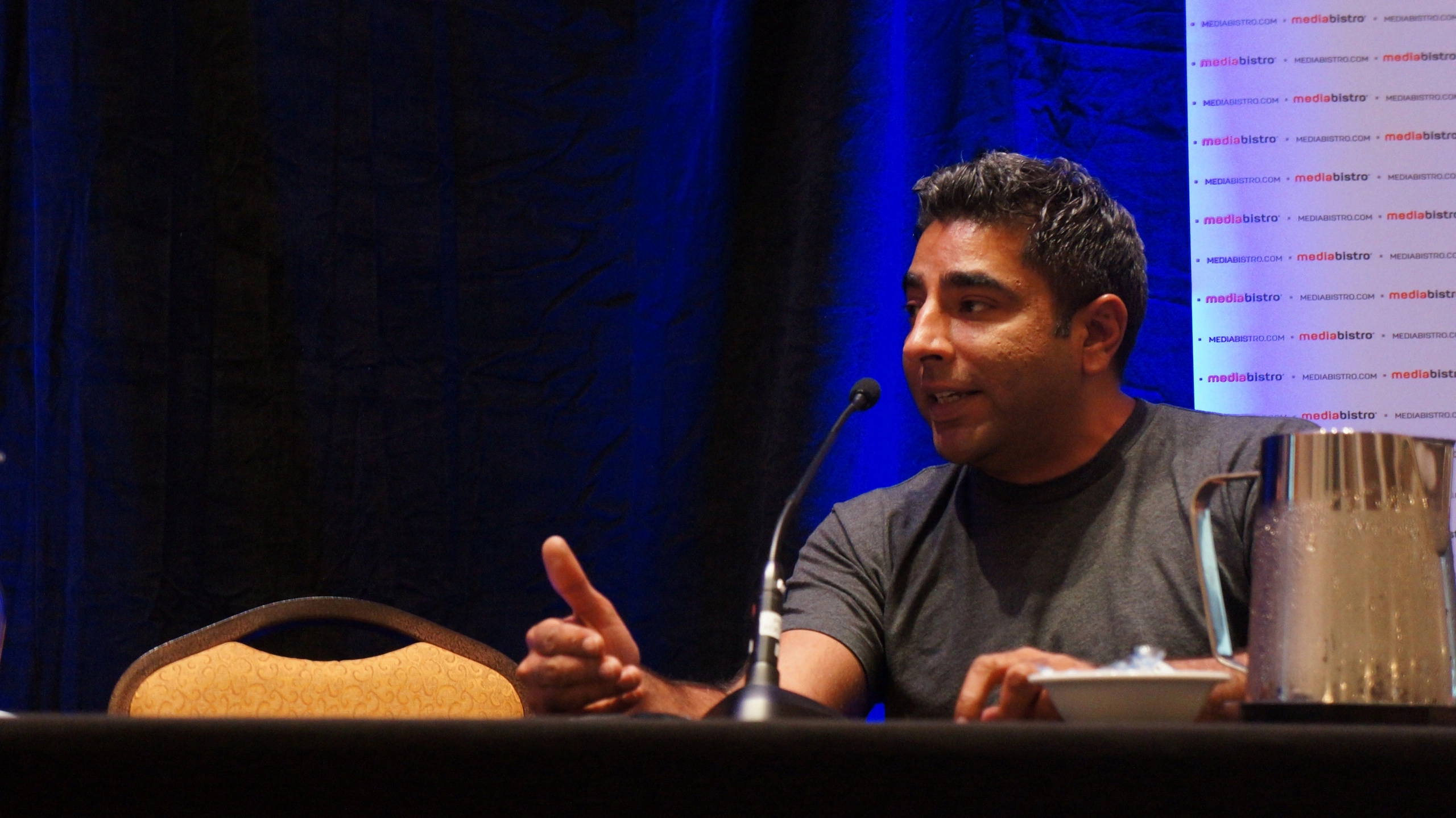 CoinDesk's primary focus is on providing news and analysis related to blockchain and cryptocurrency. It covers topics such as
Web3
news,
decentralized finance (DeFi)
,
non-fungible tokens (NFTs)
, and more. The company has a team of experienced journalists and analysts who provide expert insights on these topics.
[4]
In addition to its digital media platform, CoinDesk also hosts a variety of events throughout the year. These events bring together industry leaders, investors, and enthusiasts to discuss the latest trends and developments in the blockchain and cryptocurrency space. Some of its most popular events include Consensus and Invest: Asia. [5][6]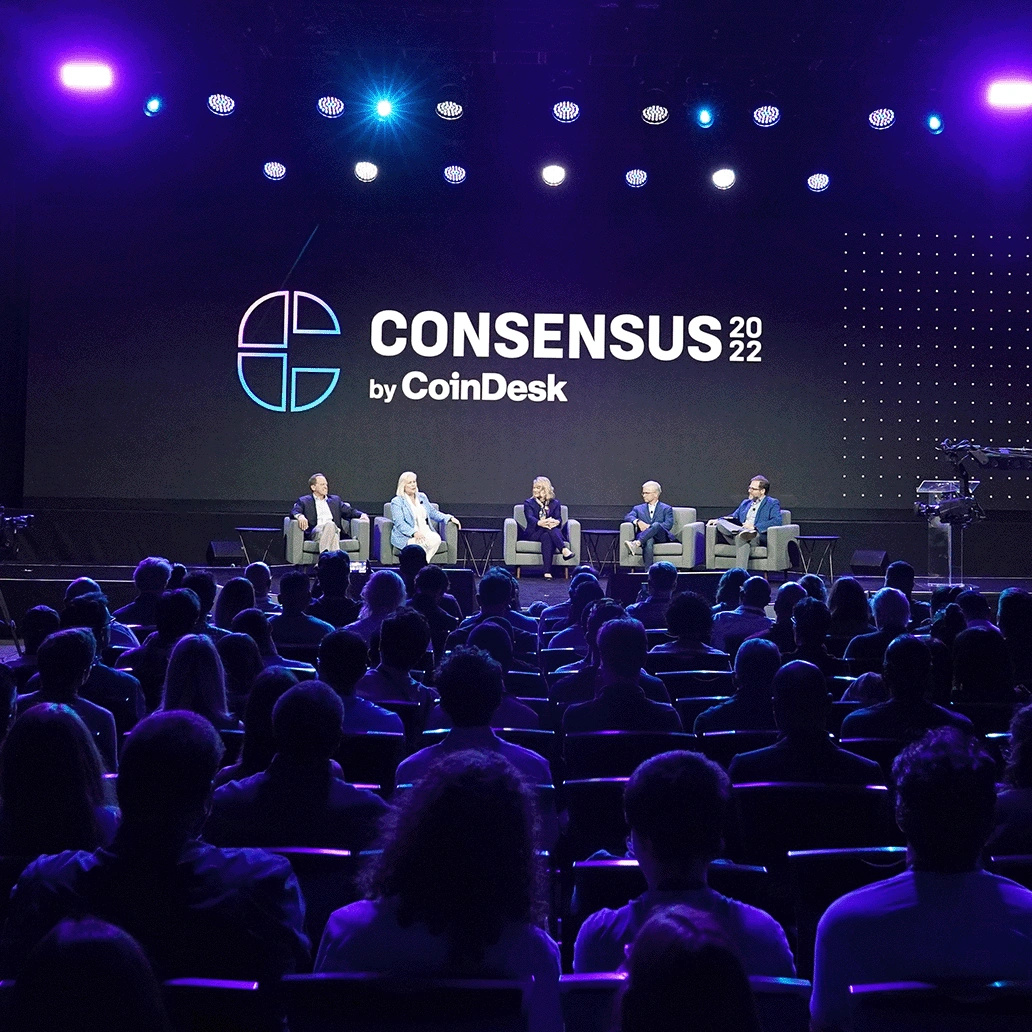 CoinDesk TV
Daily Shows
First Mover
CoinDesk TV's flagship program, First Mover, presented by Jennifer Sanasie, Christine Lee, Lawrence Lewitinn, and Emily Parker, delivers key news for global investors. Covering the global market, business, and policy/regulatory news impacting cryptocurrency, digital assets, and blockchain, the show provides information for current and prospective investors. First Mover features insights from reporters and partners worldwide which includes updates on overnight news, different perspectives, and analysis. Guests include prominent figures, influencers, analysts, reporters, traders, and trend watchers from crypto exchanges. [16]
The Hash
Hosted by Zack Seward, Will Foxley, Jennifer Sanasie, and Wendy O, The Hash airs on weekdays at noon. The show selects five significant stories of the day to analyze and "connect the dots" on their relevance to the crypto space. This show is a bit more fast-paced and made in an entertaining format, catering to a mainstream, discovery-oriented audience, covering both serious and lighthearted subjects. [17]
All About Bitcoin
Dedicated exclusively to Bitcoin, All About Bitcoin was hosted by Christine Lee and George Kaloudis. The show explored questions, markets, and innovations related to bitcoin, and its final episode aired on May 16, 2023. [18]
Breaking News
This show on CoinDesk TV is aimed at covering the most recent urgent news to quickly inform users about new information. [19]
Special Coverage
Special Coverage offers live coverage of news, newsmakers, and events such as Consensus that may impact the global crypto economy. [20]
Weekly Shows
Forkast IQ
Forkast IQ provides a weekly 30 minute show of the latest news and analysis on the emerging digital global economy. Hosted by journalist, Angie Lau, the show connects regions and Web3 projects worldwide, utilizing data insights from over 20 blockchains. This show aims to aid viewers in understanding some of the complexities of the Web3 space including smart contracts, digital assets, and data transparency. [21]
Word on the Block
Also hosted by Angie Lau, Word on the Block is a biweekly program featuring in-depth, 1:1 interviews with leading CEOs, policymakers, and leaders in the Asian blockchain space. Produced in partnership with Coindesk's affiliate, Forkast News, the show explores the impact of blockchain and emerging technology on businesses, politics, and the global economy. [22]
Money Reimagined
Money Reimagined provides a macro look at the issues and individuals shaping the future of money and economics, hosted by Michael Casey and Sheila Warren. [23]
NFT All-Stars
This series focuses on entertainment by inviting celebrities and focuses on creating discussions and engaging content revolving around crypto, NFTs, and gaming. [24]
CoinDesk's Most Influential
At the end of each year, CoinDesk releases a list of the top 50 individuals in the web3 space who they deem as most influential in that year. CoinDesk creates an article dedicated to each of the individuals in the list, sharing their story and what they did to deserve the spot, and then a list of the top 10 most influential people is released separately to emphasize their presence in the scene that year. [25]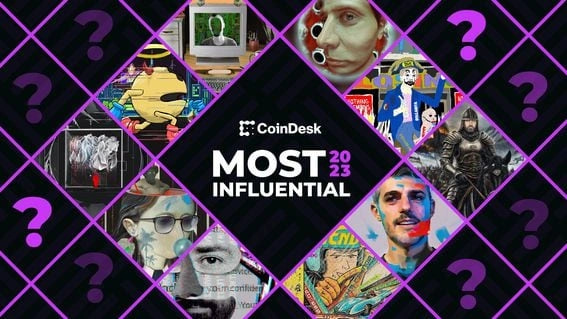 CoinDesk Indices
CoinDesk Indices is a CoinDesk subsidiary that provides a platform with crypto indices, data and research since its launch in 2014. The platform is broken into 3 categories: Indices, Crypto Taxonomy and CoinDesk Flash. [15]
Indices
Single-Asset Reference Indices
Aggregates data of top digital assets in real time, with their CoinDesk Bitcoin Price Index (XBX) being the longest price index tracker. [12]
Broad Market and Sector Indices
Provides comprehensive market benchmarks such as the CoinDesk Market Index (CMI), a representation of the performance of the digital marketplace; Select Sector Index Family, composed of investible indices that display liquidity, tradability and ease of custody. [12]
Crypto Taxonomy
Crypto Taxonomy or the Digital Asset Classification Standard (DACS), provides taxonomy using a regimented set of definitions and classifications for digital assets. It aims to standardize data in the industry and categorize them into a three-tiered hierarchy of sectors, industry groups and industries. [13]
CoinDesk Flash
CoinDesk Flash is a platform that aims to be the fastest news and article provider in the industry. [14]
CoinDesk Studios
CoinDesk Studios is dedicated to crafting and executing branded content, innovation, and experiences tailored for partners seeking meaningful connections with crypto-interested audiences. The team aims to create thoughtful and engaging campaigns to elevate brand stories. [26]
Brand Storytelling
Functioning as an extension of CoinDesk, CoinDesk Studios facilitates connections between brands and a global community engrossed in financial system transformation and the emergent crypto economy. Through leveraging industry insights, the team strives to craft distinctive and captivating narratives that resonate with target audiences. [26]
Content Production
CoinDesk Studios collaborates with a team of creative professionals, including visual artists, writers, audio engineers, video editors, and producers. The aim is to deliver high-quality work efficiently, regardless of the medium, by blending strategy and creativity to meet each brand's marketing objectives. [26]
Target Media Strategy
Utilizing an on-platform ecosystem and social media extensions, CoinDesk Studios focuses on conveying messages to the intended audience. The team strategically amplifies messages through partnerships, off-platform distribution, and targeted media spend, ensuring effective reach and engagement. [26]
Offerings
Web3 Consulting
CoinDesk Studios offers workshops designed for brands and agencies navigating the opportunities and challenges of crypto, blockchain, Web3, and the metaverse. Tailored to team needs, these sessions focus on Web3 knowledge building, strategy development, activation design, and tooling. [26]
Branded Content
Partner Content provides clients an opportunity to be recognized as thought leaders in blockchain, crypto, and Web3 by creating content and connection opportunities between partners and CoinDesk's audience. [26]
Custom Podcast
The Custom Podcast offers collaboration with clients to create a limited series podcast, for brands looking to share expertise in the crypto and Web3 industry. The final product is then featured on CoinDesk's existing podcast feeds, CoinDesk.com, and shared across social channels. [26]
Custom Video
CoinDesk Studios' Custom Video production service enables brands to tell their story in a captivating and memorable way. The team works closely with clients to bring creative visions to life, utilizing a narrative-driven approach. [26]
Experiential and Events
CoinDesk Studios handles all event details, from venue selection to audio-visual coordination and also provides content capture services. [26]
White Label News
Designed to help brands create consistent and relevant content on crypto-related topics, White Label News generates articles and visuals on a regular basis. The team collaborates closely with brands to align content strategy with goals and KPIs. [26]
History
CoinDesk was founded in May 2013 by Shakil Khan. Khan recognized a lack of transparent information sources for Bitcoin and noticed that seasoned entrepreneurs were asking him for information about the digital currency. Existing resources were too technical for a more mainstream audience, prompting him to conceive CoinDesk, a Bitcoin news and resource site, which he launched four weeks later. [7]
Khan was already invested in the crypto space and was part of a roughly half-million dollar round in Bitpay. He has vetted about 15 deals in the Bitcoin space and moved forward with just one, explaining that many early innovators in the Bitcoin space have not necessarily run businesses before and may have an idealistic perspective. Khan did not have a desire to be a publisher, but he was fascinated by the digital currency space, prompting him to create CoinDesk. [7]

In September 2015, CoinDesk hosted its first-ever global crypto/blockchain conference called Consensus. It was an immersive experience event and has since become the leading annual industry conference for the blockchain and Web3 space. [8]

In 2016, Digital Currency Group (DCG) acquired CoinDesk for $500,000, just before cryptocurrencies and blockchain gained mainstream attention. CoinDesk's revenue has since grown tenfold to approximately $20 million through the first seven months of 2018. The company's expanding events business is a large part of its revenue, with its annual Consensus conference attracting 8,500 attendees in 2018, up from 625 in its 2015 debut. [9]
In 2018, CoinDesk acquired Lawnmower, a Bitcoin roundup app. Lawnmower's data, particularly its Bitcoin price chart, was reportedly the best mobile app for price data. CoinDesk rolled Lawnmower's data into its own desktop site and mobile app, as well as into its paid research reports. The app shut down, however, and CoinDesk did not take its Bitcoin-buying functionality to avoid ethical conflicts. [10]
In January 2021, CoinDesk acquired TradeBlock, a leading crypto index provider. CoinDesk claimed that with this acquisition, they are in line with becoming the top source for any crypto or blockchain related information. [11]
"We will be crypto investors' go-to destination for unified media, events, research, pricing and data" - Kevin Worth, CoinDesk CEO
Purchased by Bullish
Bullish, a crypto exchange led by former New York Stock Exchange President Tom Farley, has acquired CoinDesk, a crypto-focused media company, in an all-cash deal. This information comes from a statement and Bullish's own reporting.
The specific terms of the deal were not disclosed. However, back in 2016, CoinDesk's parent company Digital Currency Group acquired the media outlet for $500,000. CoinDesk operates various lines of business, including media, events, and indices, generating $50 million in revenue last year.
Kevin Worth, the current CEO of CoinDesk, will continue to lead the team under the new ownership. CoinDesk will operate as a subsidiary within Bullish. To ensure editorial independence, an editorial committee chaired by Matt Murray, the former Editor-in-Chief of The Wall Street Journal, will be established.
"Bullish will immediately inject capital into several of CoinDesk's most exciting growth initiatives which will power the launch of new services, events and products. We also want to express our unwavering support for CoinDesk's commitment to journalistic independence," said Bullish CEO Tom Farley.
Team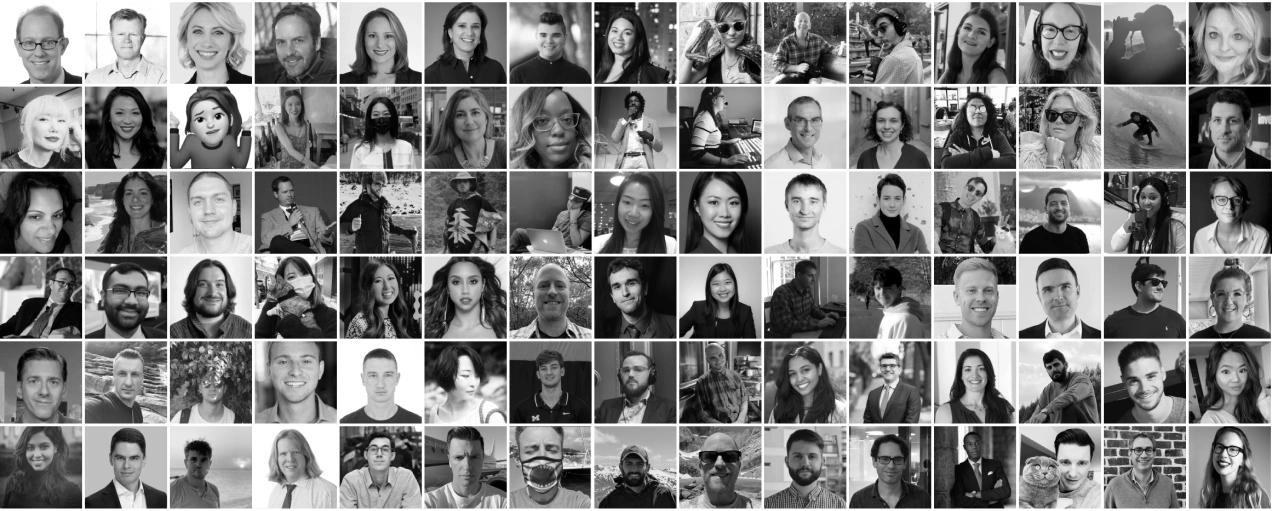 See something wrong?
Report to us.
CoinDesk
Did you find this article interesting?