Binance
Binance is the largest cryptocurrency exchange by daily trading volume. The platform allows its users to buy, sell, deposit, transfer, and store over 350+ cryptocurrencies such as Bitcoin, Ethereum, Litecoin, Ethereum Classic, Polygon, Avalanche, Dogecoin, and BNB. It was founded by Changpeng Zhao and Yi He in 2017 and was registered in the Cayman Islands. [1][2][3] Binance users can trade on the platform using computers and mobile devices. The app is available for both IOS and Android devices.[32]
On November 21, 2023, Binance announced that Richard Teng would be taking over as the new CEO of Binance effective immediately replacing Binance founder Changpeng Zhao as CEO. The change in leadership came as CZ and Binance both settled charges with the United States Department of Justice.[93][94][95]

Overview
Founded in 2017 and based in Malta, Binance is a centralized global cryptocurrency exchange that allows users to buy, sell, deposit, and transfer over 350+ cryptocurrencies. It is considered to be the largest crypto exchange by total trading volume and offers its users basic and advanced trading including Spot, Futures, and Margin Trading. The name Binance is a mashup of the words 'binary' and 'finance'.
The Binance platform offers cryptocurrency products and services, including trading and finance, education, data and research, social goods, investment and incubation, decentralization and infrastructure solutions, and more, also supporting over 40 different languages.
In September 2020, Binance launched the Binance Smart Chain in parallel to the Binance Chain. The Binance Smart Chain was created to support Smart contracts, allowing its users to create DApps, tokens, and mint NFTs on the blockchain.
Binance sees itself as a vibrant global community powered by Binance users from all walks of life, who come together both in real life and online to pursue their passions and advance the crypto cause. The platform also offers its users a suite of products for users to grow their crypto holdings by earning, which includes Binance Earn, Simple Earn, Defi Staking, Liquidity Farming, Dual Investment, Auto-Invest, and many more. [73][74][75]

History
2017 - 2018
Changpeng Zhao had previously founded Fusion Systems in 2005 in Shanghai; the company built high-frequency trading systems for brokers. In 2013 he joined Blockchain.info as the third cryptocurrency wallet team member. He also worked at OKCoin as CTO for less than a year, a platform for spot trading between fiat and digital assets. The company was founded in China but moved its servers and headquarters out of China and into Japan in advance of the Chinese government's ban on cryptocurrency trading in September 2017. By March 2018 the company had established offices in Taiwan.[7][8] In July 2017, Binance raised a total of $15 million in Bitcoin (BTC) and Ethereum during the sale of its native token in an ICO.[21] As of January 2018, it was the largest crypto exchange with a BNB market capitalization of $1.3 billion. [9]

In March 2018, Binance announced its intentions to open an office in Malta after stricter regulations in Japan and China.
In April 2018, Binance launched its blockchain (Binance Chain) with the sole aim of creating a high-speed blockchain able to support large transactions at a lower cost compared to the Ethereum blockchain. Ever since then, Binance has been the largest cryptocurrency exchange in the world in terms of trading volume. Binance also signed a Memorandum of Understanding (MoU) with the Government of Bermuda. Months later, a similar memorandum was signed with the Malta Stock Exchange to develop a platform for trading security tokens.[18][20]
In 2019, the company announced Binance Jersey, an independent entity from its parent Binance.com exchange, to expand its European influence. Jersey-based exchange offers fiat-to-cryptocurrency pairs, including the Euro and the British pound.[11]
In August 2018, Binance along with three other big exchanges raised $32 million for a stablecoin project. The idea of stablecoins is to provide a cryptocurrency without the notorious volatility of Bitcoin and other popular digital assets.[10]
In October 2018, Binance Uganda launched as the first fiat-to-cryptocurrency exchange of Binance.[12]
In December 2018, Changpeng Zhao revealed Binance's plans for 2019, including the launch of Binance Chain, a blockchain made by Binance, as well as a native high-performance decentralized exchange that will feature 1-second transaction confirmation times, enabling true instant transactions.[13]
2019 - 2021
In January 2019, Binance announced that it had partnered with Israel-based payment processor Simplex to enable cryptocurrency purchases with debit and credit cards, including Visa and Mastercard. The purchases are subject to Simplex's local bank policies and are limited to Bitcoin, Ethereum, Litecoin, and Ripple's XRP.[14]
On May 7, 2019, Binance revealed that it had been the victim of a "large scale security breach" in which hackers had stolen 7,000 Bitcoin worth around US$ 40 million at the time.  Binance CEO Changpeng Zhao said "the hackers used a variety of techniques, including phishing, viruses, and other attacks" and structured their transactions "in a way that passed our existing security checks." Binance halted further withdrawals and deposits but allowed trading to continue. The site pledged to reimburse customers through its secure asset fund.[15][16]
On February 21, 2020, the Malta Financial Services Authority issued a public statement responding to media reports referring to Binance as a 'Malta-based cryptocurrency' company. The statement noted that Binance "is not authorized by the MFSA to operate in the cryptocurrency sphere and is therefore not subject to regulatory oversight by the MFSA." The MFSA added that it was "assessing if Binance has any activities in Malta which may not fall within the realm of regulatory oversight".[17][18]
On June 24, 2021, Binance launched Binance NFT, a marketplace for digital items tied to Non-Fungible Tokens (NFTs).[6][33]
2022
In February 2022, Binance committed a US$10 million minimum donation, which was increased to $20 million, to help the humanitarian crisis in Ukraine through its Binance Charity Foundation. It issued a charity crypto card in early May to help Ukrainian refugees. Binance also announced the signing of a Memorandum of Understanding to build a strategic partnership with YG Entertainment Inc. (YG), one of South Korea's leading multinational entertainment corporations. As part of the strategic partnership, Binance and YG will cooperate on a range of blockchain projects, including collaborations in the NFT space. Binance will provide the NFT platform and technology infrastructure while YG will supply NFT content and gaming assets.[50][60][61]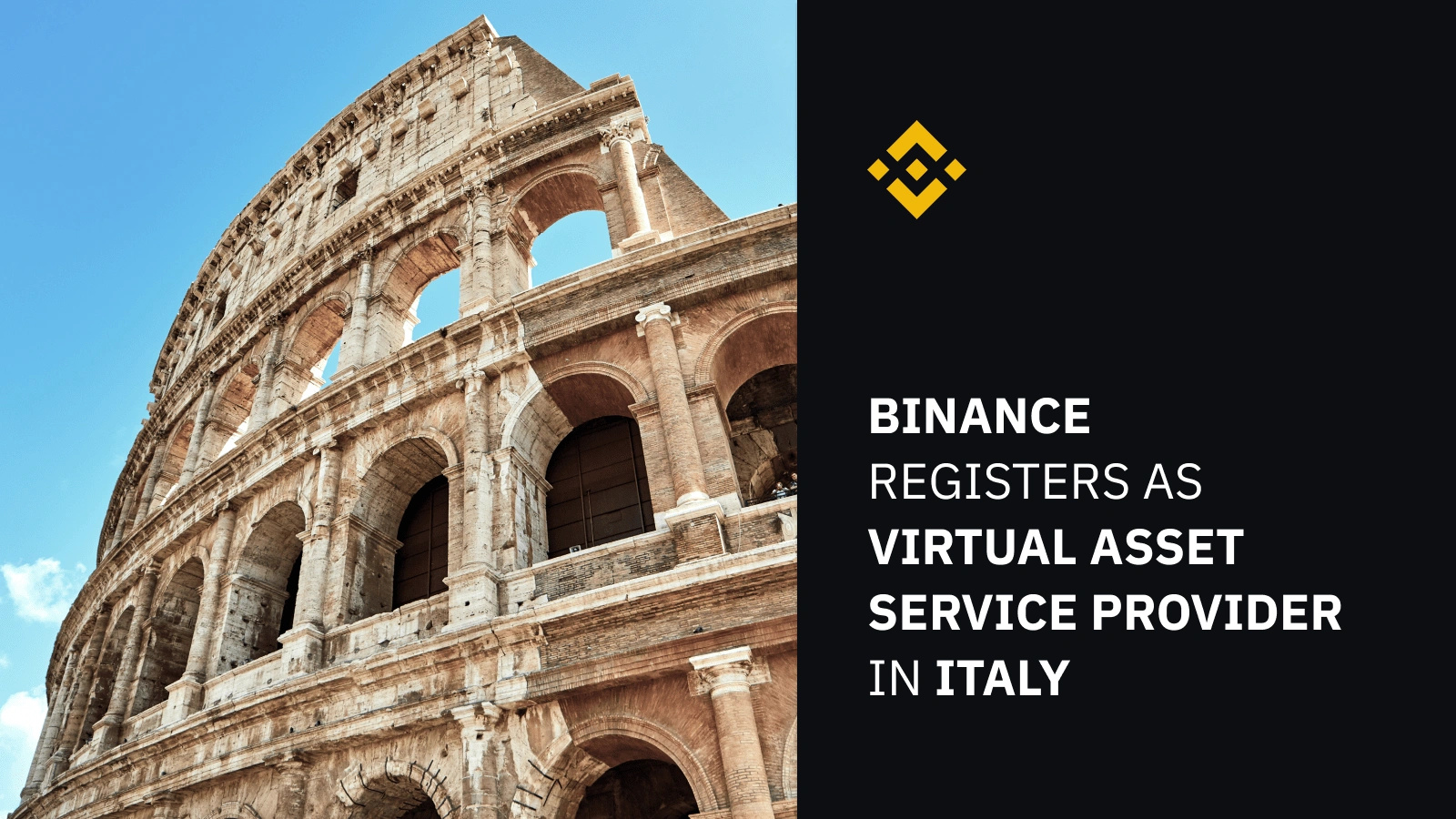 On 27 May 2022, Binance announced that Binance Italy has received regulatory approval in Italy through registration as a Cryptocurrency Service Provider with the 'Organismo Agenti e Mediatori' (OAM), as required by the Italian legislation on crypto-asset.
In May 2022, Binance announced that Binance Bahrain received a Category 4 license as a crypto-asset service provider (CASP) from the Central Bank of Bahrain (CBB). The Category 4 license will allow Binance Bahrain to provide a full range of crypto-asset exchange services.
In June 2022, Binance teamed up with two big names in the entertainment industry. on the 23 of June, Cristiano Ronaldo and Binance team up for a legendary NFT partnership, and on the 30th, TikTok Star Khaby Lame and Binance team up to drive crypto awareness.[68][69]
On June 23, 2022, Binance announced in a press release that they had signed a multi-year NFT partnership with Portuguese footballer Cristiano Ronaldo. Through the partnership, Binance will launch a "global campaign aiming to give Ronaldo's fans an introduction to Web3" with a "compelling entry point into the world of NFTs."
Throughout the agreement, Ronaldo and Binance will create a series of collections for sale exclusively on the Binance NFT platform.[51]
On November 18, 2022, the first NFT collection was released on Binance CR7 NFT with feature designs created in collaboration with Ronaldo.[78]
"Cristiano Ronaldo is one of the world's best footballers and has transcended sport to become an icon in multiple industries. He has amassed one of the world's most dedicated fan bases through his authenticity, talent, and charity work," said Binance Founder and CEO.[51]

On 08 July 2022, Binance celebrated its Fifth Anniversary with an in-person event that took place in Paris, France.[71]
In August 2022, Binance secured preliminary regulatory approval from the Astana Financial Services Authority (AFSA) to operate in Kazakhstan.[66]
As of September 2022, Binance was considered the world's largest crypto exchange by trading volume, with a $76 billion daily trading volume on the exchange and a record of 90 million customers worldwide.[72]
2023
In February 2023, Binance completed the integration of Binance-Peg BUSD on the Optimism network. Deposits and withdrawals for Binance-Peg BUSD are now open on the Optimism network. Users may now transfer BUSD and Binance-Peg BUSD across the Ethereum, BNB Chain, Avalanche, Polygon, TRON, and Optimism networks. Binance also launched a new batch of Cloud Mining products for BTC mining. Users can purchase hashrates, and start accumulating mining rewards in their Funding Wallets.[80]
Withdrawal from the Canadian Market
On May 12, 2023, Binance announced that it would discontinue operations in Canada due to the challenging regulatory climate. The decision follows new guidance from the Canadian Securities Administrators (CSA), which mandates crypto asset trading platforms to secure pre-registration approval. In February, the Canadian Securities Administrators (CSA) revealed new guidance that prohibited crypto asset trading platforms within the country from offering margin, credit, or other forms of leverage to any Canadian client. They also prohibit CTPs from permitting clients to purchase or deposit value-referenced stablecoins and proprietary tokens without the prior written consent of the CSA. The regulations also include enhanced expectations regarding the custody and segregation of crypto assets held on behalf of Canadian clients according to the CSA. [81] [83]
Binance explained the decision in a tweet [82]:
Unfortunately, today we are announcing that Binance will be joining other prominent crypto businesses in proactively withdrawing from the Canadian marketplace.

We would like to thank those regulators who worked with us collaboratively to address the needs of Canadian users. Albeit a small market, it held sentimental value for us as the home country of our founder. We had high hopes for the rest of the Canadian blockchain industry. Unfortunately, new guidance related to stablecoins and investor limits provided to crypto exchanges makes the Canada market no longer tenable for Binance at this time. We put off this decision as long as we could to explore other reasonable avenues to protect our Canadian users, but it has become apparent that there are none.

Our remaining Canadian users are receiving an email with comprehensive information on how this will impact their accounts going forward. While we do not agree with the new guidance, we hope to continue to engage with Canadian regulators aimed at a thoughtful, comprehensive regulatory framework. We are confident that we will someday return to the market when Canadian users once again have the freedom to access a broader suite of digital assets.
The US Securities and Exchange Allegations
On June 5th, 2023, the SEC alleged that Binance operated illegally in the US and the BUSD token, which is a stablecoin created by Paxos, and Binance's BNB token were specifically identified as securities that should have been legally registered with the agency. According to the SEC, the objective was to evade regulatory scrutiny.
The SEC has written in the document [84]:
"Defendants have enriched themselves by billions of U.S. dollars while placing investors' assets at significant risk," the suit begins. It alleges that Binance and Zhao illegally solicited investors, engaged in multiple unregistered investment schemes, and "defrauded equity, retail, and institutional investors about purported surveillance and controls over manipulative trading on the Binance.US Platform, which were in fact virtually nonexistent."
Binance founder Changepeng responded to the allegations in a Twitter thread [85]:
Our team is all standing by, ensuring systems are stable, including withdrawals, and deposits. We will issue a response once we see the complaint. Haven't seen it yet. Media gets the info before we do.
Binance then put out an official statement explaining that they had worked and entered into good-faith discussions with the SEC prior to the lawsuit. Binance has responded that all user assets are safe and that the actions of the SEC had zero justification. [86]
We are disappointed that the U.S. Securities and Exchange Commission chose to file a complaint today against Binance seeking, among other remedies, purported emergency relief.  From the start, we have actively cooperated with the SEC's investigations and have worked hard to answer their questions and address their concerns.  Most recently, we have engaged in extensive good-faith discussions to reach a negotiated settlement to resolve their investigations.  But despite our efforts, with its complaint today the SEC abandoned that process and instead chose to act unilaterally and litigate.  We are disheartened by that choice.

While we take the SEC's allegations seriously, they should not be the subject of an SEC enforcement action, let alone on an emergency basis. We intend to defend our platform vigorously.  Unfortunately, the SEC's refusal to productively engage with us is just another example of the Commission's misguided and conscious refusal to provide much-needed clarity and guidance to the digital asset industry.

Today's action is another in a line of examples where, as with other crypto projects facing similar suits, the Commission has determined to regulate with the blunt weapons of enforcement and litigation rather than the thoughtful, nuanced approach demanded by this dynamic and complex technology. Unilaterally labeling certain tokens and services as securities – even ones over which other U.S. authorities have asserted jurisdiction – only compounds these problems.

Perhaps most surprising, the SEC's actions undermine America's role as a global hub for financial innovation and leadership.  Digital asset laws remain largely undeveloped in much of the world, and regulation by enforcement is not the best path forward.  An effective regulatory framework demands collaborative, transparent, and thoughtful policy engagement—a path the SEC has abandoned.

And, to be clear: any allegations that user assets on the Binance.US platform have ever been at risk are simply wrong, and there is zero justification for the Staff's action in light of the ample time the Staff has had to conduct their investigation.  All user assets on Binance and Binance affiliate platforms, including Binance.US, are safe and secure, and we will vigorously defend against any allegations to the contrary.  Rather, the SEC's actions here appear to be in service of an effort to rush to claim jurisdictional ground from other regulators—and investors do not appear to be the SEC's priority.  Because of our size and global name recognition, Binance is an easy target now caught in the middle of a U.S. regulatory tug-of-war.
Bitcoin Lightning Network Integration
On July 17, 2023, Binance announced the integration of the Bitcoin Lightning Network on its platform for BTC withdrawals and deposits. The Lightning Network is a layer-2 scaling solution that aims to make Bitcoin transactions faster and cheaper by enabling off-chain transaction channels. Users can now choose "LIGHTNING" as an option when withdrawing or depositing Bitcoin, along with other available options. The integration was initiated after Binance temporarily paused BTC withdrawals due to high transaction fees caused by the surge in memecoins on the Bitcoin network. [87][88]
Expansion to the Japanese Market
Fumio Kishida, the Prime Minister of Japan, announced the country's commitment to fostering the Web3 industry during a keynote address at the WebX conference held in Tokyo. [89]
"I hope that the Web3 industry will regain its attention and vitality, and that various new projects will be born." - Fumio Kishida
On the same day, Binance CEO Changpeng Zhao revealed that the exchange is planning to launch its services on a new Japanese platform. After finalizing the acquisition of Sakura Exchange BitCoin (SEBC), a local cryptocurrency exchange, in November 2022, the migration of all users based in Japan to a new regulated platform was carried out. Binance is planning to rebrand SEBC to Binance Japan. [89][90]
Shift from BUSD to USDT Pairs
On August 31, 2023, Binance issued an official announcement outlining its transition plan away from supporting BUSD (Binance USD) products. This decision was influenced by Paxos's cessation of the new BUSD token minting. To facilitate this transition, Binance encouraged its users to convert their BUSD assets into alternative assets available on the platform before February 2024. Users have the option to trade their BUSD balances for FDUSD with zero trading fees or convert them at a 1:1 ratio. [92]
Spot & Margin Trading Pairs
Binance is going to progressively remove BUSD spot and margin trading pairs, with separate announcements for specific delistings. Nevertheless, users can continue trading supported assets using other stablecoin pairs and trading pairs on the platform.
Cross Margin and Portfolio Margin
Starting from September 7, 2023, Binance suspended BUSD borrowings on Cross Margin. From October 19, 2023, users are no longer able to add BUSD as new collateral to Cross Margin Wallet, but they can still use other tokens as collateral.
Deposits & Withdrawals
Withdrawals of Binance-Peg BUSD tokens across various networks ceased on September 7, 2023. Deposits and withdrawals of BUSD (ERC-20) tokens via the Ethereum network continued without interruption.
Conversion Options
Users can manually convert their BUSD balances to FDUSD at a 1:1 ratio using Binance Convert. However, users need to note that this conversion rate is exclusively applicable for converting BUSD to FDUSD and not vice versa.
Futures
Binance is to gradually delist BUSD-margined perpetual contracts, with separate delisting announcements to be issued. Users can manually convert their BUSD balances in the futures wallet to other supported futures margin assets using the Futures Asset Conversion function.
Earn and DeFi Products
Several Binance products experienced changes related to BUSD. Simple Earn Flexible Products ceased offering BUSD subscriptions, with comprehensive delisting details to follow. Auto-Invest discontinued BUSD plan subscriptions, automatically updating them to FDUSD plans after a specified date. Liquid Swap is going to progressively remove BUSD liquidity pools, and Flexible DeFi Staking closed outstanding BUSD positions and return assets to users.
Loans
BUSD was delisted as a loanable and collateral asset from various Binance Loan services on different dates, with additional details provided in separate announcements.
Gift Card and Binance Pay
Binance Gift Card delisted BUSD, and existing cards can still be redeemed until further notice. BUSD was deactivated as an order currency within Binance Pay Merchant Service, with existing orders refundable to customers until further notice.
[92]
Binance and CZ Plead Guilty to Federal Charges
On November 21, 2023, the United States Department of Justice (DOJ) announced that Binance and CEO, Changpeng Zhao pleaded guilty to having engaged in anti-money laundering, unlicensed money transmitting, and sanctions violations. During the speech delivered by Attorney General Merrick B. Garland, it was reported that Binance had agreed to plead guilty to willfully violating the Bank Secrecy Act and the International Emergency Economic Powers Act. [97]
"Binance has agreed to plead guilty to willfully violating the Bank Secrecy Act, knowingly failing to register as a money transmitting business, and willfully violating the International Emergency Economic Powers Act." - Attorney General Merrick B. Garland

This would result in a $4.3 billion fine, including $3.4 billion from the U.S. Treasury's Financial Crimes Enforcement Network and an additional $968 million from the Office of Foreign Assets Control, according to Reuters.[98][99] Attorney General Garland also highlighted that Binance facilitated "millions of dollars in transactions" between Binance wallets and illegal entities including Hydra, a Russian dark web marketplace; Bestmixer, a cryptocurrency anonymizing company that was shut down for money laundering; and Hamas. [97]
"This will advance our criminal investigations into malicious cyber activity and terrorism fundraising, including the use of cryptocurrency exchanges to support groups such as Hamas." - Attorney General Merrick B. Garland
"For example, between August 2017 and April 2022, there were direct transfers of approximately $106 million in bitcoin to Binance.com wallets from Hydra. Hydra was a popular Russian darknet marketplace, frequently utilized by criminals, that facilitated the sale of illegal goods and services." - Attorney General Merrick B. Garland
"From February 2018 to May 2019, Binance processed more than $275 million in deposits and $273 million in withdrawals from Bestmixer. Bestmixer was one of the largest cryptocurrency anonymizing services in the world before it was shut down for money laundering." - Attorney General Merrick B. Garland
To provide even more evidence of Binance knowingly engaging in fraudulent activity, Attorney General Garland also disclosed private messages between core members of the Binance team. Some of the examples recited during the speech included:[97]
In a February 2019 chat, one compliance employee wrote that they needed a banner that said: "is washing drug money too hard these days - come to binance; we got cake for you."
As Zhao himself said in a September 2019 chat: "If we blocked US users from day 1, Binance will be not [sic] as big as we are today. We would also not have had any US revenue we had for the last 2 years." He then added: "better to ask for forgiveness than permission."
Aftermath
On November 21, 2023, Binance announced that Richard Teng would be replacing Changpeng Zhao as the CEO of Binance and that Binance would settle a long-running investigation with the U.S. Department of Justice. As part of the settlement, Binance paid a $4.3 billion fine. [93][94][95][96]

As of November 22, 2023, following the announcements from the DOJ, outlining the charges, as well as Changpeng Zhao's retirement announcement, the 24-hour outflows from Binance reached over $1.2 billion. [100][101]
Products
Binance Pay
Binance Pay is a contactless, borderless, and secure cryptocurrency payment technology designed by Binance. Using Binance Pay, users can send and spend crypto at ZERO fees, Shop and pay with crypto at stores and businesses that support Binance Pay, and also Send crypto to friends and family.

Binance Gift Card
Binance Gift Card allows its users to send and receive cryptocurrency in a fast, simple and customizable way at zero fees to both Binance and non-Binance users. Once the recipient redeems the gift card code, the crypto will be fully credited to the recipient's Binance funding wallet.[63]

Binance P2P
Binance offers an easy-to-use platform that allows its users to buy and sell cryptocurrencies directly with other users. Its Peer-to-peer crypto exchanges allow crypto-market participants to trade with each other directly, making transactions done exclusively between the buyer and the seller, with minimal to zero involvement from Binance as a third-party intermediary. When using binance P2P, Binance facilitates transactions and safeguards ITS users on the platform.[64]
Binance P2P offers users a flexible way to trade bitcoin and other digital assets with one another. With over 300+ payment methods and 70+ fiat currencies to choose from, Its P2P platform is one of the most accessible gateways for users to access crypto.

Binance Launchpool/Launchpad
In September 2020, Binance launched a yield farming platform called Binance Launchpool to bring Defi principles to a wider audience. It was created to help and advise project teams on how to best issue and launch their token.[19]
Since its launch, dozens of additional Defi projects have launched on Binance Launchpad, attracting hundreds of millions of dollars of investors' money.[20]

Binance NFT
On June 24, 2021, Binance launched a Non-Fungible Token (NFT) marketplace on Binance Smart Chain (BSC). The platform would operate three markets: a premium venue for top auctions, a standard trading market that anyone can use to mint, sell, bid, and purchase NFTs from creators around the world, and also Mystery Boxes, where users Stand a chance to win rare NFTs in a box full of surprises.[21][33]
In April 2022, Binance NFT introduced the Mini App feature. With a simple and intuitive design, users can access Binance NFT's products and services seamlessly within the Binance app.

Binance DEX
Binance DEX (launched in 2019) is a decentralized exchange (DEX) built on Binance Smart Chain that allows exchanging digital assets issued and listed on it. The matching happens within the blockchain nodes and all transactions are recorded on-chain, forming a complete, auditable ledger of activity.[36]

Binance Earn
The Binance Earn suite of products for users to grow their crypto holdings. It is a one-stop hub on Binance where users can see all their earning possibilities open for them and the cryptocurrency they hold. This ranges from Simple Earn, Staking, Farming, and Dual Investment.[65]

Binance Coins
BNB
BNB is Binances' native cryptocurrency, launched during an initial coin offering (ICO) in July 2017 as an ERC-20 token on the Ethereum blockchain, before moving migrating over to the Binance Chain in February 2019 and becoming the native coin of the Binance Chain and Binance Smart Chain. The founding team of Binance and angel investors was among the recipients of BNB tokens. A public auction was also used to release 100 million BNB to the cryptocurrency community. Binance raised a total of $15 million in Bitcoin (BTC) and Ethereum during the ICO by selling all 100 million tokens for 15 cents apiece.
15% of the $15 million raised was set aside as reserve tokens, with the remaining 35% going toward improving the Binance platform and exchange system. 50% went toward marketing and branding.[57][58]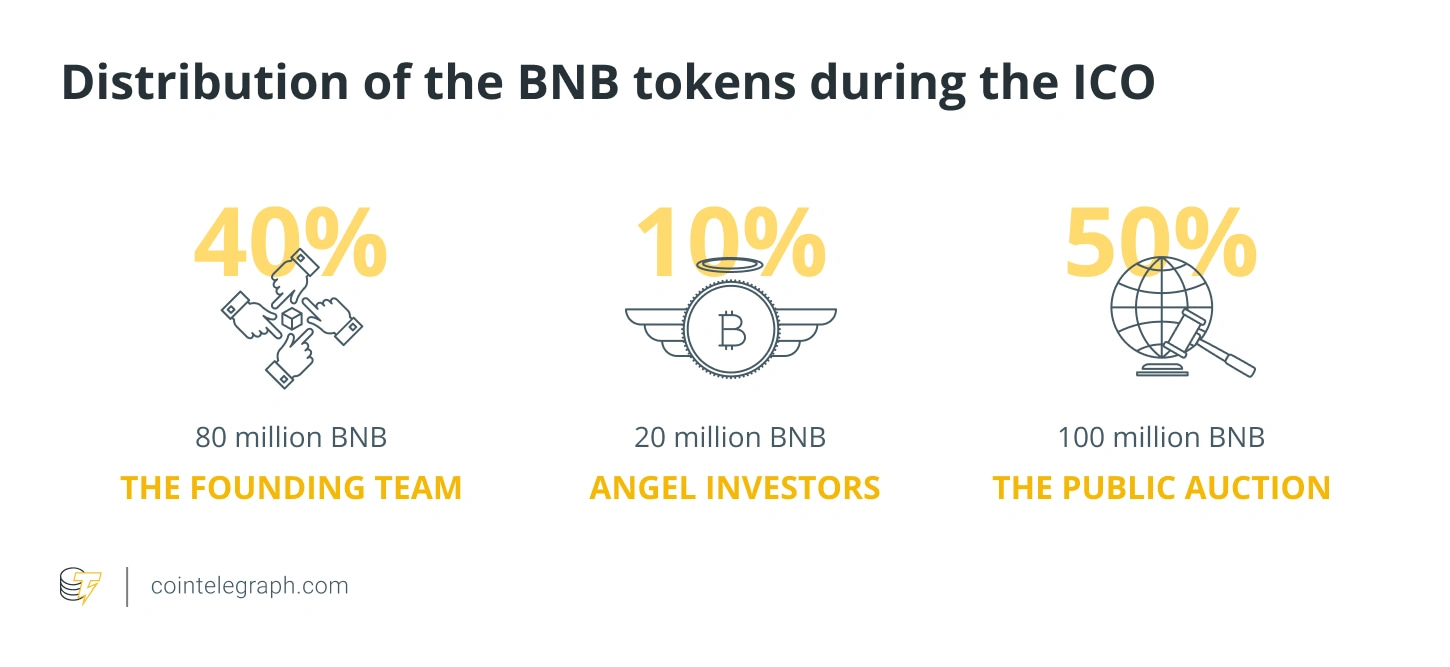 BNB
is one of the most widely used utility tokens in the world as it, not only powers the binance Ecosystem,
BNB
can be used in a variety of applications and use cases in addition to being traded like any other
cryptocurrency
. As of February 2023, it has a total supply of 159,979,964 BNB and a circulating supply of 157,901,263 BNB.
[79]
Anyone can utilize BNB outside of the Binance trading platform because it also powers the Binance DEX (on the Binance Beacon Chain) and a large number of BNB Smart Chain (BSC)-based applications.  More than 180 digital assets have been released on BSC, and BNB has been used by millions of people in association with BSC for utility purposes.[54]
BNB uses an Auto-Burn system to reduce its total supply to 100,000,000 BNB. The BNB Auto-Burn mechanism adjusts the amount of BNB to be burned based on BNB's price and the number of blocks generated on the BNB Smart Chain (BSC) during the quarter. This offers greater transparency and predictability to the BNB community.
As of July 2022, Binance had completed 20 BNB coin burn events. In total, 38,927,812.66 BNB tokens have been destroyed, reducing its initial 200M supply by 19.34%.[55]
Use Cases:
BNB Token can be used for the various purpose
Reduced trading fees on the Binance exchange
Pay for trading fees on Binance DEX (Decentralized Exchange)
Pay for transaction fees on the BNB Beacon Chain
Pay for transaction fees on the BNB Smart Chain
Pay for goods and services for both online and in-store purchases (e.g., using Binance Card or Binance Pay)
Book hotels, flights, and more at Travala.com
Binance USD (BUSD)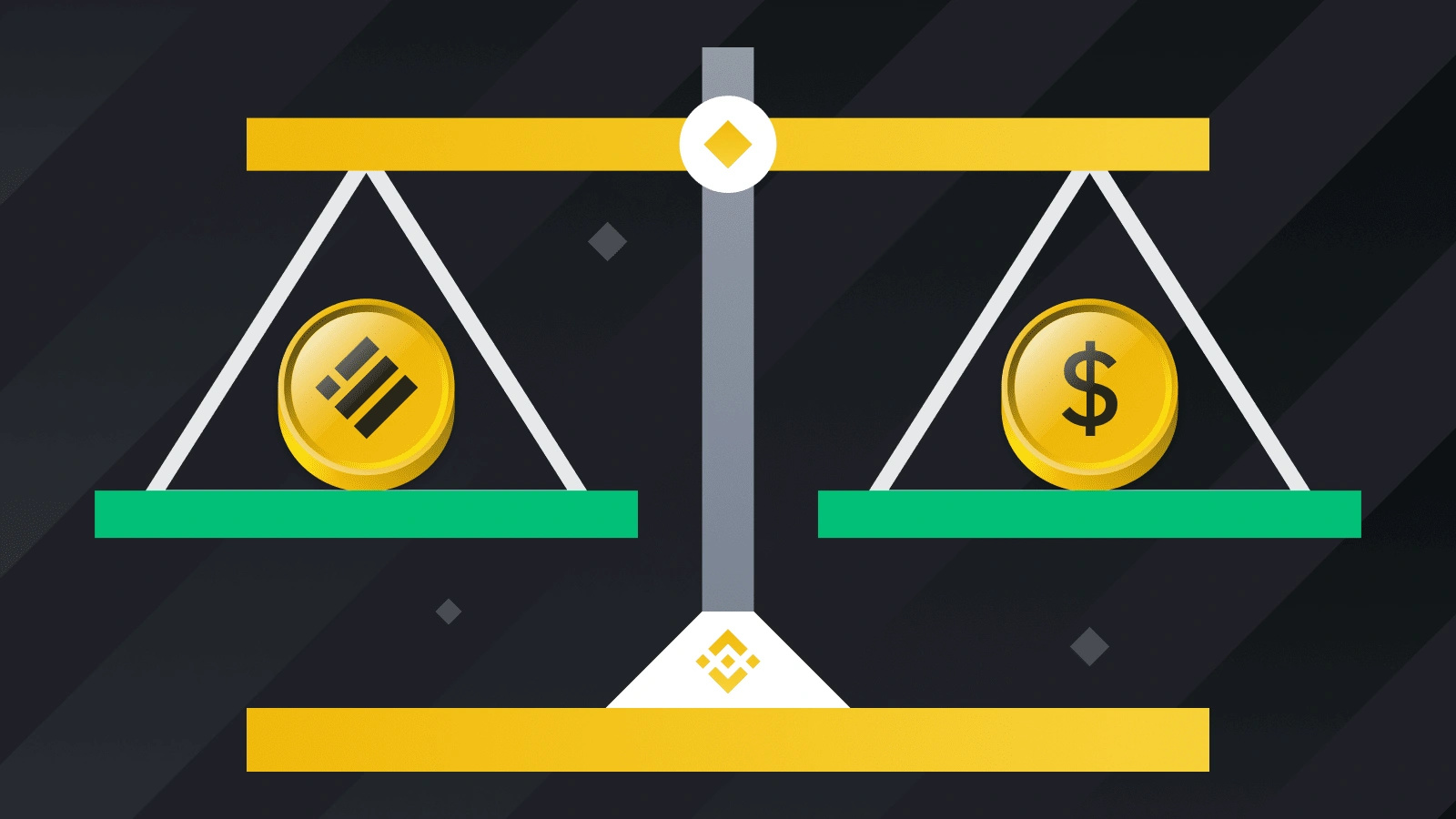 Launched on 5 September 2019, BUSD is a controlled
stablecoin
issued by Binance, in partnership with Paxos, It is backed by fiat money and pegged to the US dollar. Each dollar is held in reserve for every unit of BUSD. The supply of BUSD is pegged to the U.S. dollar at a 1:1 ratio. BUSD is designed to maintain a stable market value. It allows investors and traders to hold a low-volatility asset on the
blockchain
without the need to exit the crypto space.
BUSD is both an ERC-20 token and a BEP-20. It offers flexibility to its holders by allowing them to quickly turn their holdings into a stable assets without moving off the blockchain, It also allows its users to quickly send money around the globe with nominal fees.
As of June 30, 2022, according to Paxos, 96% of the assets backing the Binance USD were held in cash and cash equivalents, while 4% were invested in U.S. Treasury bills.[52][53]
On the 10 of September 2022, BUSD Hits Its $21B Market Cap Mileston, after its launch in July 2019.[67]
Binance Angels
Binance Angels are self-motivated representatives of the Binance community. They are passionate volunteers whose belief in the transformative power of blockchain technology ignited their passion to contribute to Binance's vision (to increase the freedom of money around the world).
They are often referred to as guardian angels who help Binance users get better acquainted with the Binance platform and products. Acting voluntarily, some of the Angels are full-time workers, business owners, or entrepreneurs, while some of them are university students or people taking a break from their careers. In addition, a lot of them are hobbyists, sports, musicians, artists, spouses, partners, parents, and more.[76]
Binance Charity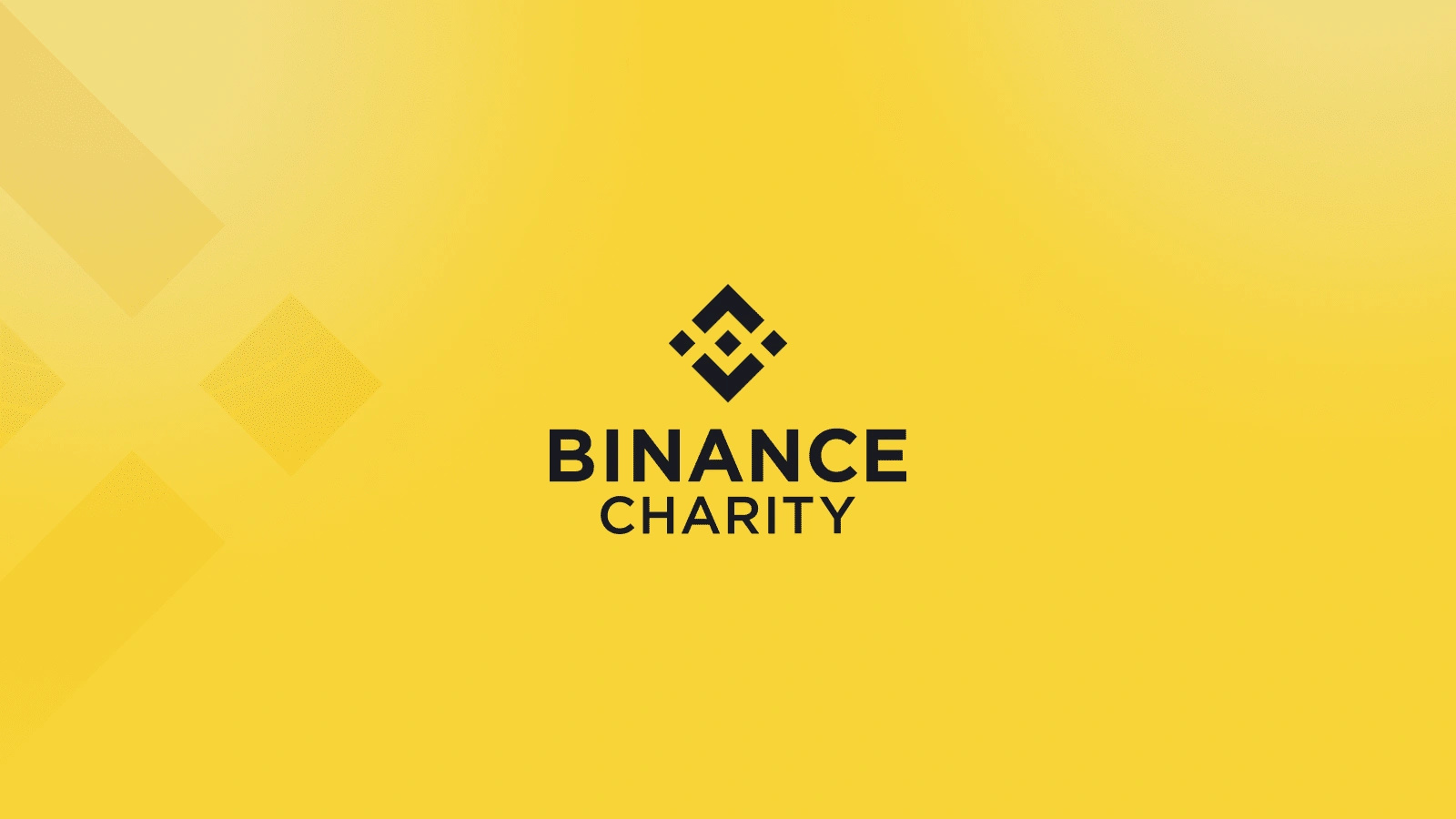 Binance Charity is known as the philanthropic arm of Binance. It was launched in 2018 as a non-profit making Organization that enables charitable giving with
cryptocurrency
on its
blockchain
. Binance Charity aims to provide transparency and a more efficient organizational structure than traditional charities.
In 2020, Binance Charity launched a campaign called Crypto Against COVID to raise $5,000,000 to purchase and distribute essential supplies to vulnerable areas during the current Coronavirus (COVID-19) pandemic. Binance Charity has been led by Helen Hai since it was founded in 2018.
In April 2022, Binance donated $2.5 million in BUSD to the United States for the UNHCR, a UN body that deals with refugees. This was the first stablecoin gift made by the company. The event demonstrated how cryptocurrency may be crucial for raising money and assisting with humanitarian help.
In February 2022, Binance committed a US$10 million minimum donation, which was increased to $20 million, to help the humanitarian crisis in Ukraine through its Binance Charity Foundation. It issued a charity crypto card in early May to help Ukrainian refugees.[65][66]
The Binance Charity is dedicated to spreading the freedom of money to people in need, around the world, regardless of their social status or geographic location, It believes they should be entitled to possess this freedom. Since its inception in 2018, Binance Charity has donated USD 10 million to support projects helping in the wake of global disasters and tackling complex social and environmental issues.[77]
Acquisitions
CoinMarketCap acquisition
On March 31, 2020, it was reported that a deal was closed to acquire CoinMarketCap. The news was first broken by The Block. CZ stated:[22]
"We plan to empower CoinMarketCap to continue to build innovative, useful products for its users and the global community."[23]
JEX Exchange
On September 3, 2019, Binance acquired JEX Exchange from CoinDesk[24]:
Binance entered the Derivative (finance) game by buying the JEX exchange in September. The futures market leads in volume after only seven months of operation and now sits in contention with perennial favorites like BitMEX for most open interest, a measurement of the aggregate open long and short positions on a market. A joint effort with Peer-to-peer exchange Paxful suggests fiat-stablecoin aspirations. A strategic investment in upstart FTX represented another bet on crypto derivatives[25].
Swipe.io
On June 30, 2020, Binance acquired Swipe (SXP), a Visa card platform that enables users to spend crypto. The terms of the deal were not disclosed.[26][31]
Trust Wallet
On July 31, 2018, Binance completed the acquisition of Trust Wallet, a secure and intuitive mobile wallet. Through this acquisition, Binance aimed to provide a better service and enhance the safety of all of its users.[27][28]
The deal was undisclosed, but Binance confirmed to TechCrunch that the compensation is a mixture of cash, Binance stock, and a portion of its BNB token.[29]
DappReview acquisition
On December 3, 2019, Binance acquired DappReview, an evaluation platform that offers data-driven research and advertising services to blockchain-based decentralized applications (dapps).
The acquisition of Beijing-based DappReview will help the world's leading exchange by volume to further develop its existing dapps and create new blockchain use cases, said Viktor Radchenko, founder of Binance's TrusofWallet.[30]
Partnerships
Paxful[39]
Paxos[40]
Ankr
Web Summit
Aptos Lab
TikTok Star Khaby Lame
Cristiano Ronaldo
SPLYT
Primavera Sound
Binance Labs
Binance Labs was established in April 2018. Through investments, incubations, and empowerment, Binance wanted to build a more robust blockchain ecosystem after being the fastest firm to achieve success earlier that year.[35]
Binance Labs is committed to supporting top projects that promote Web3 and blockchain technologies. Binance Labs envisions Web3 as the next generation of the internet, with digital information interconnected in a decentralized manner and publicly owned by users, enabled by blockchain technologies.[37]
More than 100 projects from more than 25 countries have received investment and incubation from Binance Labs since 2018. Industry-leading initiatives including 1inch, Audius, Axie Infinity, Dune Analytics, Elrond, Injective, Polygon, Optimism, The Sandbox, and STEPN are among those in its portfolio. Binance Labs invests in three stages which include early-stage venture, late-stage growth, and incubation.
In June 2022, Binance Labs, the venture capital and incubation arm of Binance, closed a $500M Investment Fund to Boost Blockchain, Web3, and Value-Building Technologies. The new fund would be used to make investments in initiatives that can increase the use cases for cryptocurrencies and promote the use of Web3 and blockchain technologies. Incubation, early-stage venture, and late-stage growth are the three stages in which the new fund will make investments.[70]
In September 2022, Binance Labs also led an $8.5 million seed funding round for Bitquery as part of its ongoing drive to support innovative blockchain data solution providers. The round was co-led by dao5, with Susquehanna, DHVC, INCE Capital, and angel investors from Google among other participants. Bitquery offers a full set of APIs and analytics tools to democratize data access and solve pain points associated with on-chain data.[62]
Team
Founders
Global Advisory Board
Max Baucus
Ibukun Awosika
HyungRin Bang
Bruno Bezard
Leslie Maasdorp
Henrique de Campos Meirelles
Adalberto Palma
David Plouffe
Christin Schäfer
Lord Vaizey
David Wright
See something wrong?
Report to us.
Binance
Did you find this article interesting?