Emilie Choi
Emilie Choi is a corporate development & strategy executive lives out of San Francisco, California. She is now the Vice President Corporate and Business Development at Coinbase. Choi is also well known for her role as a Member of the Board of Directors of Naspers.[1][2]
Education
Emilie Choi is a graduate of Johns Hopkins University, Class of 2000, where she majored in Economics. She obtained her MBA in Strategic Management from The Wharton School of the University of Pennsylvania. At Wharton, Choi was recipient of John A. Mayer Fellowship, a merit scholarship based on academic and professional performance. She was a teaching assistant for a core Wharton management course and the VP of Career Development for the Media and Entertainment Club. Choi studied abroad taking a course in general course in economics from the The London School of Economics and Political Science (LSE).[8][9]
Career
In March 2018, Emilie Choi became the Vice President Corporate and Business Development at Coinbase, the leading cryptocurrency exchange/platform. Less than three months after she was hired, Choi lead Coinbase's acquisition of three companies. In April 2018, Coinbase acquired the decentralized internet browser, Cipher Browser for an undisclosed and the paid email service, Earn.com for around $120 million. In May 2018, Coinbase acquired the cryptocurrency trading platform, Paradex for an undisclosed sum. In April 2018, Choi launched Coinbase Ventures, a venture capital firm within Coinbase dedicated to providing early stage financing to companies in the cryptocurrency and blockchain technology space.[3][4]
Since April 2017, Emilie Choi has been a member of the board of directors for Naspers, a public internet and entertainment company, which is also one of the largest tech investors in the world. The company's principal operations are in consumer internet (classifieds, online shopping, marketplaces, online payments and online services), video entertainment and print media. Naspers previously owned 1/3 of Tencent.
Choi was the Vice President and Head of Corporate Development of LinkedIn from 2009 to 2018. She led all of the mergers and acquisitions in the company's history until her departure, a total of over 40 deals. Some of the deals she oversaw include the acquisitions of lynda.com, Bright.com, Newsle, Connectifier, SlideShare and Fliptop, as well as LinkedIn's joint venture in China and strategic investments in Cornerstone OnDemand Inc. and G2 crowd.
From 2008-09, Choi was the Director, Digital Business Strategy and Operations at Warner Bros. Entertainment. She developed long-term business strategies and plans for WBTVG digital businesses, including TMZ, Momlogic, Kids WB, Essence.com and The WB. Choi negotiated and closed business development partnerships and technology vendor deals. She also created operating plans, assessed major product and technology options and worked on audience and monetization initiatives.[5][6]
Choi was previously the Manager of Corporate Business Development and Strategy at Warner Bros. Entertainment. She evaluated and executed investment/acquisition/joint venture opportunities at Warner Bros. She also developed long-term corporate strategies for Warner Bros. divisions: analyzed market developments, assessed WB competitive positioning, created business models and provided recommendations to management.
While studying at Wharton, Choi worked in the International Strategy and Operations at Myspace as part of their Summer MBA Program from June-August 2006. She helped develop the China expansion strategy for MySpace: researched market trends and the competitive landscape, identified potential structures for various markets, built financial models and examined acquisition opportunities. She also presented recommendations to the FIM / News Corp. management teams.[12]
From 2003-2005, Choi was a Senior Analyst in Corporate Development and Strategy at Yahoo!. She advised the senior management team on market opportunities: identified and executed acquisitions, investments and joint ventures; specific experience in Yahoo! Search, e-Commerce, International, VoIP, Local, Yahoo! Travel, Yahoo! Kids, Careers and Yahoo! Finance. Choi formulated strategy with business unit heads: assessed strategic positioning, investigated competitive developments and key success factors; built operating plans and models; developed recommendations and plans of execution. She also assisted in due diligence, negotiations and structuring on transactions of different sizes and business stages.
Choi was a Senior Analyst in Investment Banking at Legg Mason Wood Walker from 2000-2003. She worked on all aspects related to mergers and acquisitions, private equity offerings and financial advisory services. She performed technical valuation analyses, including LBO, DCF, comparable company and comparable transaction models. She also prepared pitch books, drafted descriptive memoranda, conducted due diligence and marketed transactions.[7][10][11]
See something wrong?
Report to us.
Emilie Choi
Did you find this article interesting?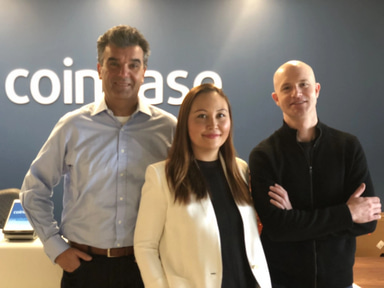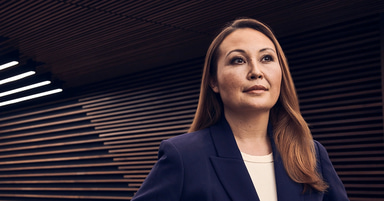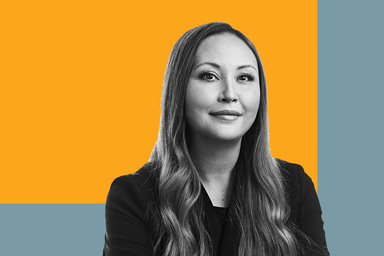 REFERENCES
[1]
Coinbase now has an M&A boss.
Aug 24, 2022
[2]
Welcome Emilie Choi, Coinbase Vice President of Corporate...
Aug 24, 2022
[3]
Emilie Choi on LinkedIn
Aug 24, 2022
[4]
Coinbase has hired LinkedIn's M&A boss to spearhead...
Aug 24, 2022
[5]
Coinbase acquires decentralized app browser/wallet...
Aug 24, 2022
[6]
Coinbase acquires trading platform Paradex in its latest...
Aug 24, 2022
[7]
LinkedIn VP joins Naspers board
Aug 24, 2022
[8]
About Emilie Choi
Aug 24, 2022
[9]
Emilie Choi on Medium
Aug 24, 2022
[10]
Emilie Choi on Twitter
Aug 24, 2022
[11]
Emilie Choi on Facebook
Aug 24, 2022
[12]
How to Get Bought for $1 Billion or More: The Future...
Aug 24, 2022