BitMEX
BitMEX (short for Bitcoin Mercantile Exchange) is a peer-to-peer cryptocurrency derivative exchange trading platform. It offers leveraged contracts that are bought and sold in bitcoin[1][2].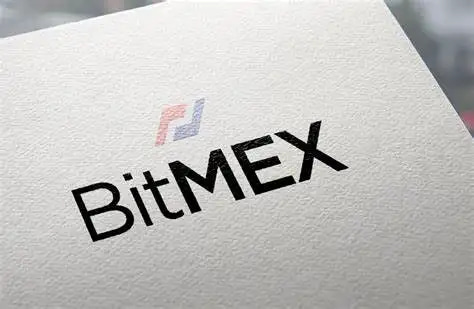 BitMEX, Crypto most advanced platform.
In October 2020, the founders of BitMEX stepped down from their executive roles after U.S. authorities charged the firm over allegedly illegal conduct. Vivien Khoo, current chief operating officer of 100x Group, became Interim CEO, while Ben Radclyffe, commercial director, took on a supporting role with greater management of client relationships and oversight of financial products[6][7].
Overview
Founded in 2014, BitMEX offers Bitcoin derivatives trading, including margin trading and liquidation services. As of October 2020, it is ranked third by traded volume according to CoinMarketCap[5][6].
Currently, BitMEX supports the following cryptocurrencies: Bitcoin, Bitcoin Cash, Litecoin, Ethereum, and Ripple. BitMEX specializes in sophisticated financial operations such as margin trading, and it offers leverage of up to 100x on trades.  BitMEX does not charge fees on deposits and withdrawals. When withdrawing Bitcoin, the minimum Bitcoin Network fee is set dynamically based on blockchain load. BitMEX charges a trading fee on every completed trade.
The exchange also offers an affiliate program. An affiliate code is assigned to each BitMEX user, who can then use their code to invite other people to join the exchange. This allows users to earn a commission on the trading fees their referrals generate.
History
In August 2018, BitMEX moved into the 45th floor of the Cheung Kong Center in Hong Kong, one of the most expensive office buildings in the world. Around the same time as the move-in, BitMEX servers went down for scheduled maintenance. Almost immediately, Bitcoin prices increased by 4%. This ended up adding $10 billion to the market cap of all cryptocurrency assets[8][10].
In a February 2019 blog post, BitMEX reported that it had traded a $1 trillion notional worth of cryptocurrency contracts in 2018. In the same blog post, BitMEX described the functioning of its insurance fund, which supports its leveraged contracts.  In August 2019, The Block Crypto reported that BitMEX Insurance Fund had increased in value by about 50% since January 1, 2019.
In April 2019, the Chicago-based trading software developer Trading Technologies (TT) announced a new partnership with HDR Global Trading, owner of BitMEX. TT said in a blog post that through this partnership, TT's users eligible to trade at BitMEX would have full access to BitMEX's products, including its XBT/USD Perpetual Swap. Arthur Hayes, the founder of BitMEX, said that this new partnership will "advance our mutual vision to unlock access to cutting-edge cryptocurrency products."
In May 2019, BitMEX wrote on its blog that, although the company offers a maximum of 100x leverage on its derivatives trading, the majority of traders do not trade at maximum leverage. BitMEX CEO Arthur Hayes said that this reflected "quite responsible" behavior on the part of BitMEX's customers. According to BitMEX's data, the average leverage used by BitMEX traders is 29x on long positions and 26x on short positions.
In July 2019 Nouriel Roubini released a report in which he suggested that BitMEX may be involved in "systemic illegality." He said that BitMEX allows its users to take on too much risk. He also said that it's possible that liquidation of user accounts may contribute significantly to the trading platform's income, and that BitMEX may trade against its clients, citing a widely-circulated post on Medium from 2018. Though representatives from BitMEX denied these claims, Roubini wrote that Hayes, BitMEX, and anybody else facilitating cryptocurrency trading from overseas regulatory "safe havens" should be investigated.
By late 2019, global Bitcoin derivatives accounted for $5-10 billion worth of trade volume per day - more than 10 times the volume created by Bitcoin spot trading. BitMEX accounted for a large percentage of it, trading an average of $1.82 billion Bitcoin per day.
In October 2020, the BitMEX team announced expanding its product line with the addition of three new futures contracts linked to the stablecoin USDT. According to the exchange, Binance Coin (BNB), Polkadot (DOT) and yEarn (YFI) will start to be available for trading on BitMEX on October 30. BitMEX offers a leverage of up to 33x for the first token and 25x for the other two.
On October 21, 2020, BitMEX accelerated its mandate for all customers to verify their identities by November 5, 2020, three months earlier than its original deadline of early February 2021. Under the accelerated timeline, by 0:00 UTC on November 5, all BitMEX traders and affiliates' identities must be verified before increasing or opening new positions. By December 4, all accounts must be verified in order to process withdrawals from the exchange. After December 4, BitMEX will begin to review the remaining open positions on unverified accounts and communicate with the account holders. Funds will be recoverable and eligible for normal withdrawals post verification.
Technical Outages
On March 13, 2020, BitMEX experienced two distributed denial-of-service attacks, ten hours apart, which interfered with the internal message queuing. In both cases, trading was halted. The company attributed the first trading halt to a hardware failure in a tweet: "Between 02:16 and 02:40 UTC 13 March 2020 we became aware of a hardware issue with our cloud service provider causing BitMEX requests to be delayed. Normal service resumed at 03:00 UTC. As a reminder, the latest system updates can be found on our status page https://status.bitmex.com."  BitMEX said later that it had refunded a total of approximately 40 Bitcoin to 156 customers whose positions were erroneously liquidated as a result of the outage.
According to a BitMEX report posted on the company's website, by the time the second attack occurred ten hours later, it realized that the first outage was caused by a DDoS and moved quickly to resolve performance issues caused by the DDoS attack. BitMEX also reported that not only were both attacks executed by the same party but also that that party had conducted an earlier attack in February. February's attack, however, was absorbed by BitMEX's normal DDoS mitigation strategies[24].
The trading engine went down for about an hour-and-a-half on May 19, 2020, from 12.13 UTC to 13.40 UTC, according to its Telegram message feed. No reason was given, but the customers were assured that their funds were safe.
Restructuring ("100x")
In July 2020 HDR Global Trading, the parent company of BitMEX announced that it would restructure into a new holding company called 100x, which would be the new holding company for the BitMEX platform and its related assets. The announcement said that with the new corporate structure 100x would "pursue a broader vision to reshape the modern digital financial system into one which is inclusive and empowering." Many interpreted this as a sign that BitMEX was gearing up to branch out, making new products and offering new services outside of the cryptocurrency trading space.
Arthur Hayes, Co-Founder and CEO of 100x, said,
"Financial services play a crucial role in our everyday lives and in the global economy. Yet, in this digital age, financial services remain too slow and too complicated to transform. We are setting out to change the status quo and reshape the modern digital financial system into one which is more inclusive, and empowering".[16]
The 100x Group is led by HDR's founders, Arthur Hayes, Ben Delo and Samuel Reed. They are also joined by recently appointed Non-Executive Chairman, Dr. David Wong.
Losing Investor Interest
Data from Arcane Research showed that open interest on Bitmex's Bitcoin derivatives market touched a new low of 45,122 BTC on October 1, 2020. The figure represented a 16% drop since the Commodity Futures Trading Commission announced charges against BitMEX and its executives for allegedly operating an unregistered trading platform. According to Arcane Research's post on Twitter, "the former yearly low was painted on the 30th of April when the open interest bottomed at 61,975 BTC." The post added that in the wake of the act CFTC, traders are "definitely closing their positions on Bitmex"[26].
In addition, Coinmetrics data showed that during the same period, a total of 37,000 BTC ($387 million) was moved out of BitMEX as investors panicking sought to secure their funds. In a comment on Twitter, Coinmetrics added that Binance and Gemini together captured over 1/3 of the BitMEX withdrawals.
Products & Services
Perpetual Contracts
BitMEX offers what it calls "perpetual" contracts, which are similar to futures contracts. The difference between perpetual contracts and futures is that, unlike futures, perpetual contracts do not have expiry dates, allowing the trader to hold on to a position until the trader chooses to end it. In a Tweet on February 4, 2020, Arthur Hayes announced that BitMEX would launch trading of Ripple/USD swaps the next day, saying, "Is it called Ripple, XRP, or dog[*]? Who knows, who cares. It's worth more than zero so it's time to trade the USD pair on BitMEX. Boo-Yaka-sha!"[6][23].
Options
Founder Arthur Hayes revealed in a podcast in mid-April 2019 that BitMEX was developing an options trading platform that would be launched a year to a year and a half later. Hayes said that BitMEX was working with university professors on the design[34].
BitMEX Mobile
The company announced on September 1, 2020, that it had launched a mobile application, BitMEX Mobile, which provides access to all of BitMEX's trading platforms. The application is available for download in 140 countries. The BitMEX Mobile features include an intuitive order builder enabling active traders to create, limit, stop, and take profit orders; real-time data/candlestick charts; ability to make deposits and withdrawals directly through the app; login notifications and biometric authentication[29].
Controversy
Geographical Access Restrictions
Also in July 2019, Bloomberg L.P. reported that BitMEX was under investigation by the Commodity Futures Trading Commission, the federal regulatory agency that oversees commodity and futures marketplaces in the U.S., for permitting U.S residents to trade on its platform without BitMEX being registered as a designated contract market.  On July 20th, numerous Twitter users began tweeting that BitMEX's trading volume had fallen by 33%[30][31].
On August 19, 2019, BitMEX announced it would also block persons in Seychelles, Bermuda, and Hong Kong, all locations where HDR Global Trading, BitMEX's parent, has offices. The three jurisdictions join the United States, the province of Quebec and Ontario in Canada, Cuba, Crimea and Sevastopol, Iran, Syria, North Korea, and Sudan on the list.  Per a company posting, BitMEX added the geo-blocks for regulatory reasons:
"The increased involvement of regulators with all the major players in the industry is not only to be expected, it is to be welcomed. It is the mission of good regulators to ensure that honest citizens are not being cheated... For this reason, we have decided to restrict access to BitMEX for users in the jurisdictions in which HDR-affiliated employees and offices are located."
Email Mishap
In October 2019, in a mass email distribution to its users, BitMEX inadvertently published the email addresses of up to 30,000 of its users. According to press sources, the company distributed the email through "cc:" functionality instead of "bcc:", which blinds all other recipients. The company notified its users of the breach by email. In a statement to CoinDesk, BitMEX Deputy COO Vivien Khoo said:
"Earlier today, the majority of our users received an email containing the email addresses of other users in the 'to' field. This was a general email update about upcoming changes to the weighting of our indices. We are deeply sorry for the concern this has caused to our users. The issue was caused by an error in the software used to send emails. As soon as we were made aware of the issue, we immediately prevented further emails from being sent and have since addressed the issue to ensure this does not happen again"[28].
"BitMEX takes the privacy and security of our users very seriously. We are working around the clock to establish communication with all our users to provide any assistance and to ensure the continued safety of their account. Beyond email addresses, at no point during this issue has any personal data or account information been disclosed."
Private Actions
BitMEX was targeted in a U.S. federal class action suit filed on April 3, 2020 by the Roche Freedman law firm in the United States District Court for the Southern District of New York complaining that BitMEX manipulated other spot markets in order to affect settlement prices used in BitMEX's contract settlements. The complaint also alleged that BitMEX offered unregistered securities to U.S. residents.
On May 16, 2020, a new lawsuit has been filed against the parent of crypto derivatives exchange BitMEX, HDR Global Trading Limited, as well as ABS Global Trading and its co-founders Arthur Hayes, Ben Delo and Samuel Reed, accusing them of illegal activities such as money laundering. The 106-page lawsuit, filed by plaintiff BMA LLC in the United States District Court for the Northern District of California, alleged that BitMEX was designed to engage in illegal activities such as racketeering, money laundering and market manipulation, earning the defendants "billions of dollars in illicit profits." The plaintiff further alleged that BitMEX operates unlicensed money transmitting business. Commenting on the complaint, an HDR spokesperson told The Block:
"We're aware of a complaint filed by 'BMA LLC', formerly known as 'Bitcoin Manipulation Abatement, LLC', in the US District Court for the Northern District of California. Having reviewed a draft version of their complaint, which is clearly rehashed from information culled from the internet, we confirm we will be defending ourselves vigorously against this spurious claim."
U.S. Federal Actions
In 2019, against a backdrop of rumors that the Commodity Futures Trading Commission was investigating the trading platform that arose less than a year into the job, BitMEX COO Angelina Kwan abruptly left her position. Kwan had previously been a senior regulatory executive at the Hong Kong Stock Exchange[18].
On October 1, 2020, both the CFTC and the United States Department of Justice announced charges against HDR Holdings and its subsidiaries and affiliates which together operate BitMEX parent, as well as HDR's founders, Arthur Hayes, Ben Delo, and Samuel Reed. In its civil complaint, the CFTC accused the defendants of operating an unregistered derivatives trading platform that solicited business from and conducted business with U.S. residents. The CFTC also alleged that BitMEX did not comply with U.S. anti-money laundering requirements.  In its indictment that was unsealed the same day, the DOJ charged HDR Holdings, its subsidiaries and affiliates, the three owner founders of HDR, and Gregory Dwyer, the head of business development, with violating and conspiring to violate the Bank Secrecy Act by not implementing an anti-money laundering program.  Reed, the CTO, was taken into custody in Massachusetts by federal law enforcement on October 1, 2020, while the other executives remained "at large" in the DOJ's terminology.  A week later, BitMEX announced that it had made changes to its leadership, which included Arthur Hayes stepping down as CEO. Vivien Khoo, chief operating officer of 100x Group, became interim CEO[39].
Team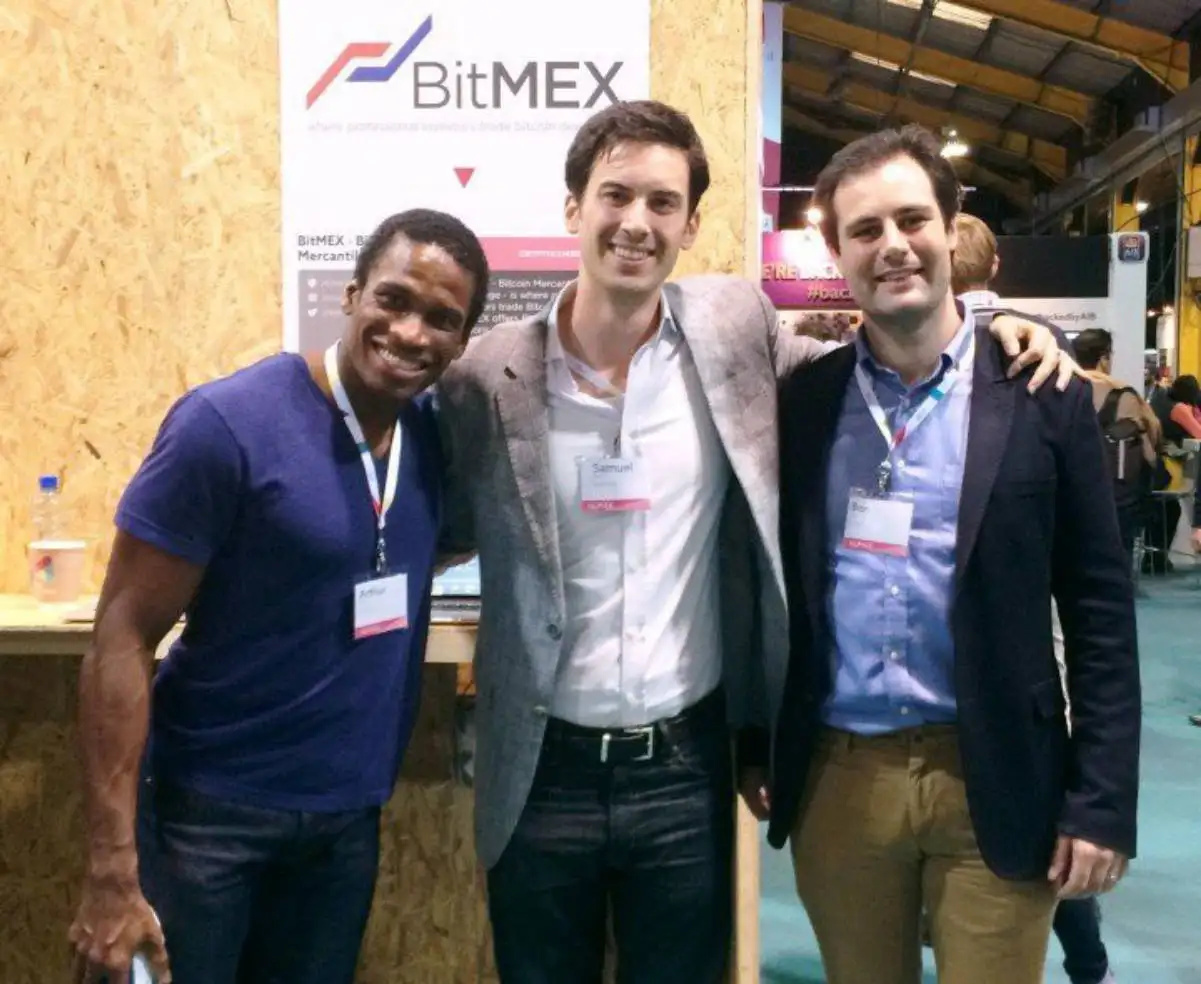 BitMEX Founders
BitMEX was founded in 2014 by Arthur Hayes, Ben Delo, and Samuel Reed.
Arthur Hayes is Co-founder of 100x Group and its flagship BitMEX platform. Arthur was previously an equity derivatives trader with Deutsche Bank and Citibank. Ben Delo is Co-founder and the mastermind of BitMEX's trading engine and flagship product, the bitcoin-dollar perpetual swap. Samuel Reed is Co-Founder of 100x Group and its assets, including the BitMEX platform. Before developing BitMEX, Sam served as CTO of Tixelated and Global Brand Solutions[39].
In October 2020, following legal filings in the United States, and with the full approval of the founders, changes were made to the leadership of 100x Group, the holding group for HDR Global Trading Limited, owner and operator of the BitMEX platform. Vivien Khoo, Chief Operating Officer of 100x Group, became Interim CEO, assuming additional operational responsibilities. She joined the company in March 2019, moving from her role as Managing Director, Asia Pacific Compliance at Goldman Sachs. Previously, she held positions at the Hong Kong Securities and Futures Commission. Ben Radclyffe, in his role as Commercial Director, enhanced responsibility for client relationship handling and oversight of financial products. He joined the company in March 2020, with a 20-year background in finance and trading technology with Deutsche Bank, UBS, and Tower Research Capital[40].
Founders Arthur Hayes and Samuel Reed stepped back from all executive management responsibilities for their respective CEO and CTO roles. With fellow Founder Ben Delo, they will not hold executive positions in the 100x Group. Additionally, Greg Dwyer took a leave of absence from his role as Head of Business Development.
In addition, Malcolm Wright was appointed as Chief Compliance Officer of 100x Group. Malcolm has an extensive background in compliance and anti-money laundering (AML) and speaks internationally on a variety of related topics, in particular the Financial Action Task Force (FATF) Recommendations for Virtual Asset Service Providers (VASPs). He also sits on a number of international committees and currently chairs the Advisory Council and AML Working Group at Global Digital Finance, an industry-led initiative in defining codes of conduct and best practices for the virtual asset industry.
See something wrong?
Report to us.
BitMEX
Did you find this article interesting?