Litecoin
Litecoin is a peer-to-peer cryptocurrency and open-source software project created in 2011 by Charles Lee. It is intended to be a lighter version of Bitcoin, with a few technical differences and a faster confirmation time. It operates on a peer-to-peer network and utilizes a proof-of-work consensus algorithm. [1]

History
Litecoin was released via an open-source client on GitHub on October 7, 2011, by Charlie Lee, a former Google employee. The Litecoin network went live on October 13, 2011. It was a fork of the Bitcoin Core client, differing primarily by having a decreased block generation time (2.5 minutes), the increased maximum number of coins (84 million vs. 21 million for Bitcoin Core), a different hashing algorithm (scrypt, instead of SHA-256), and a slightly modified GUI.
In May 2017, Litecoin became the first of the top-5 (by market cap) cryptocurrencies to adopt Segregated Witness. Later in May of the same year, the first Lightning Network transaction was completed through Litecoin, transferring 0.00000001 LTC from Zürich to San Francisco in under one second.
Overview
Litecoin is a decentralized, peer-to-peer cryptocurrency that allows for fast and inexpensive transactions all around the world. It is an open-source global payment network that operates independently of any central authority. The network is secured by mathematics and gives individuals control over their financial transactions. [2]
Litecoin Hashing Algorithm
Litecoin utilizes a hashing algorithm called Scrypt, which is utilized in the mining process. Litecoin operates on the proof-of-work consensus mechanism, where it is required to find a nonce value, so when a candidate block header is hashed, the result will be equal to or less than the target. The target represents the level of difficulty for a miner to create a valid block. A lower target means it's harder for a miner to generate a block, while a higher target means it's easier. The target adjusts automatically in Litecoin to ensure that a miner produces a successful block every 2.5 minutes, which is the block generation time of Litecoin. [10]
Mining
Litecoin was released with 150 pre-mined coins and has a total supply of 84 million coins. The cryptocurrency's blockchain generates a new block every 2.5 minutes, and it is estimated that it will take over a century for all of the Litecoin that will ever be created to be mined due to the block reward halving schedule, where the number of tokens mined per block decreases every four years, and it is estimated to reach full dilution around the year 2140. [3]
Litecoin Halving
Halving refers to reducing the reward given when a block's hash and the transaction information within the block are validated and a new block is created. Halving reduces the number of Litecoins awarded by one-half, which helps to slow down the creation of new coins.
Halving dates for LTC:
Aug. 25, 2015: 50 to 25 LTCs
Aug. 5, 2019: 25 to 12.5 LTCs
Aug. 23, 2023 (expected): 12.5 to 6.25 LTCs
Open source software
Litecoin is an open-source software project that is released under the MIT/X11 license, which grants users the ability to run, modify, copy, and distribute the software. The release process of this software is transparent, enabling independent verification of both the binaries and the corresponding source code. [3]
Lightning Network
The Lightning Network, proposed by Thaddeus Dryja and Joseph Poon in 2015, aims to tackle scalability. In 2018, Litecoin became the first cryptocurrency to launch the Lightning Network, which operates as a second-layer solution and uses smart contracts to facilitate micropayments. Transactions on this network are expected to incur lower fees than those charged by traditional miners on the main blockchain and the workload of Lightning Network nodes is less demanding. [11]
The network operates by allowing funds to be placed into a two-party, multi-signature channel on the bitcoin ledger. Both parties must agree on the new balance for the funds to be spent. To make a payment, both parties sign a new exit transaction, invalidating all previous exit transactions. The network allows for payments to be made across a network of channels without the need for any party to have custodial ownership of the funds, enabling a dynamic and open system that was previously not possible with traditional financial systems. [12]
Mimblewimble Upgrade
The MimbleWimble upgrade, named after the tongue-tying spell in Harry Potter, is a proposed addition to the Litecoin network that aims to improve privacy for users during transactions. It was first suggested in November 2019 through a Litecoin Improvement Proposal (LIP) by a developer under the pen name Tom Elvis Jedusor, which is the French-language version of Voldemort from the books. The upgrade allows for more private transactions by breaking them down into a single transfer and recording only one input-output pair. Additionally, it reduces the amount of unnecessary data in blocks. The MimbleWimble Extension Blocks (MWEB) upgrade was implemented on May 19, 2022, which has caused some regulatory challenges as some countries are not supportive of privacy-focused cryptocurrencies. In response, several South Korean exchanges have delisted Litecoin from their platforms as they need to comply with regulations that prohibit money laundering and illegal activities. This regulation requires them to remove any currencies that provide users with additional privacy or anonymity. [3][4]
The Litecoin Foundation
The Litecoin Foundation is a community-driven non-profit based in Singapore, working towards increasing the adoption, education, and development of Litecoin. The Foundation strives to further its reach and impact globally through its network of full-time employees and volunteers from around the world. [5]
Litecoin Summit
The Litecoin Summit is an annual event organized by the Litecoin Foundation. The gathering seeks to bring together the world's leading innovators, experts, key players, and members of the Litecoin community.
2018
The Litecoin Summit 2018, the first official event for Litecoin, took place on September 14-15, 2018 at the South San Francisco Conference Center. The summit provided a platform for companies to showcase their products or make brand announcements to a large number of attendees, who had the opportunity to network and interact with LTC users, developers, and industry leaders. The event aimed to introduce new products to the cryptocurrency market to help drive the adoption of cryptocurrencies in everyday transactions. The two-day event was organized by the Litecoin Foundation and was attended by many blockchain projects. Charlie Lee, the creator of Litecoin and the Managing Director of the Litecoin Foundation, delivered the keynote speech, along with Elizabeth Stark, CEO of Lightning Labs, and Diego Gutierrez Zaldivar, CEO of RSK Labs. [6][7]
2019
The second Litecoin Summit was hosted by the Singapore-based Litecoin Foundation and held during the Vegas Blockchain Week in October at the Cosmopolitan of Las Vegas. The event featured several notable speakers, including Litecoin creator Charlie Lee and Managing Director of the Foundation, as well as Franklyn Richards and Xinxi Wang, who also served as directors. [8]
This year we've turned everything up a notch, including our gorgeous venue, The Cosmopolitan of Las Vegas. From technical and business experts within the cryptocurrency space to entertainment, art and personal interest, the Litecoin Summit offers two fun, jam-packed days with something for everyone. - Litecoinsummit.org
2022
The third edition of the Litecoin Summit, organized by the Litecoin Foundation, took place in Las Vegas from October 21st to October 22nd in 2022. The aim of the summit was to bring together the top innovators, thought leaders, decision-makers, and members of the global Litecoin community. During the two-day event, attendees were able to network and participate in discussions about industry developments, public policy issues, and technical innovations. Blockleaders was the main media partner for the event, with additional sponsorship from LTCLabs, CryptoTaxAudit, Ballet, Cake Wallet, LOKOTech, GetHedge, StormX, Liteverse, and CoinVigilante. [9]
Litecoin Projects
Litecoin Card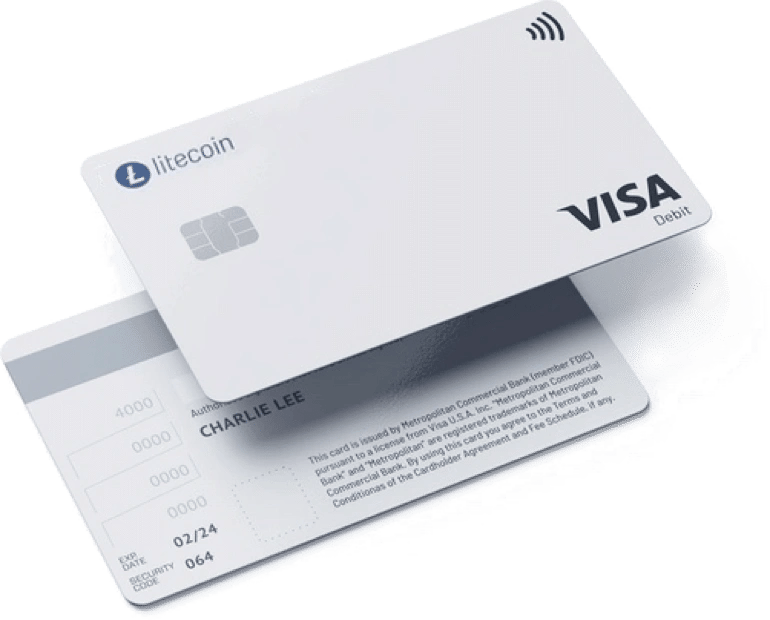 The Litecoin Card allows users to utilize Litecoin and other cryptocurrencies. Users can register, pass the Know Your Customer standards and get a virtual card issued to utilize the debit card while the physical one is being delivered. As of 2023, the card is available in the United States, the UK and other 26 countries in the EEA. The project has partnered with major payment systems such as Visa and Mastercard.
[11]
[13]
Litewallet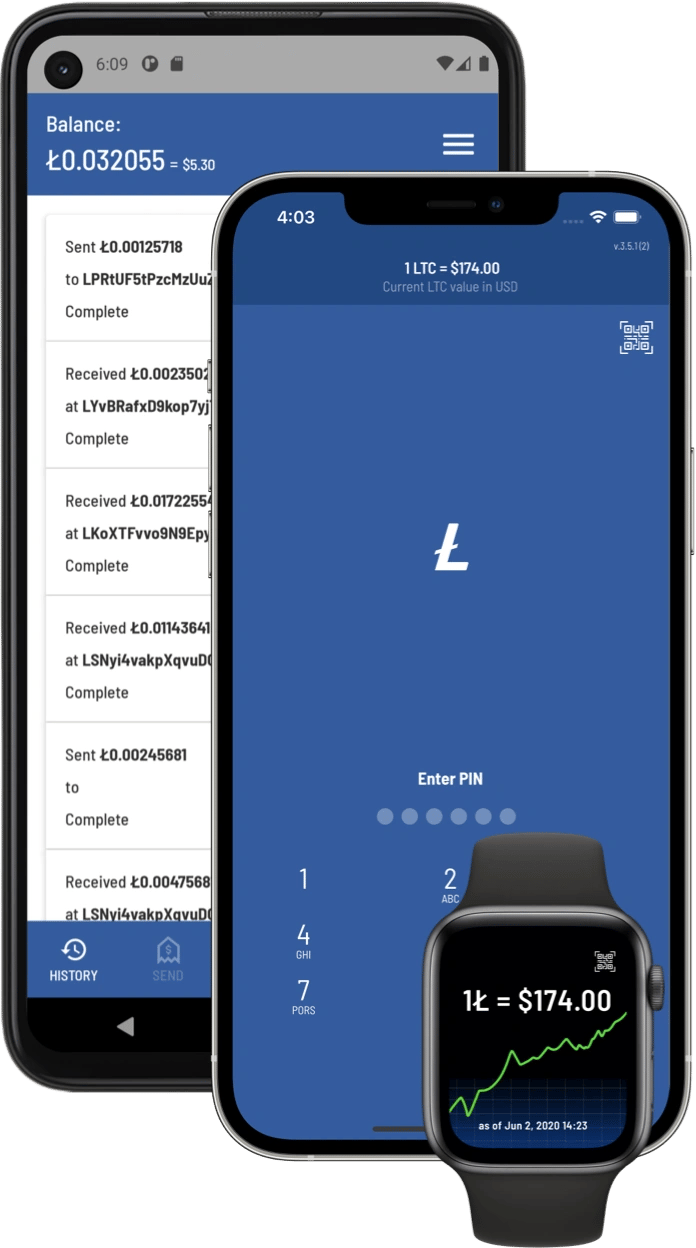 Litewallet is a free app where users can easily send and receive LTC. The project is a result of the volunteering of Litecoin Foundation members, including Kerry Washington, the Software Developer and Projects Coordinator at Litecoin Foundation.
[14]
Kerry joined the Litecoin Foundation in 2017 working on various projects and started the process of fixing bugs on Loafwallet in his spare time. He and I have worked closely over the years improving Litewallet user experience and making it easy & simple for people to buy, transfer and use Litecoin across the globe. Today, the Litewallet team has grown to over 6 volunteers in 5 time zones. We are excited to bring even better features with each release! - Charlie Lee
Omnilite
Omnilite is an open-source platform where tokens and digital assets, like NFTs, can be created. It is a protocol layered on Litecoin's blockchain, and offers advantages such as integrity, security, scalability and low fees. The tokens created on this layer are considered as part of Litecoin, therefore, all transactions are recorded on Litecoin's blockchain. [11][15]
See something wrong?
Report to us.
Litecoin
Did you find this article interesting?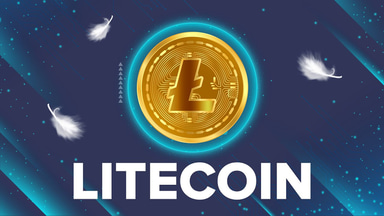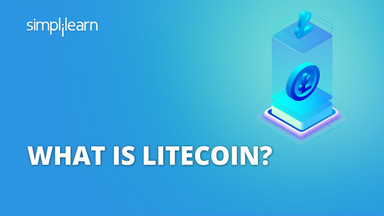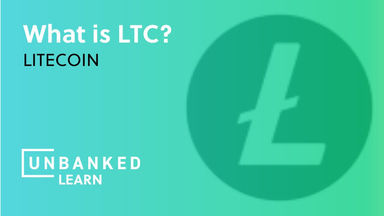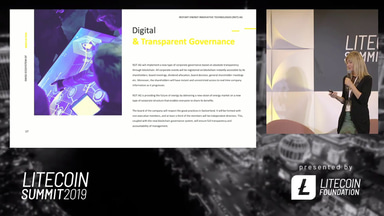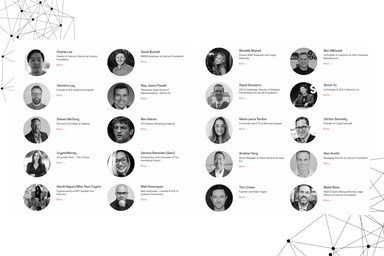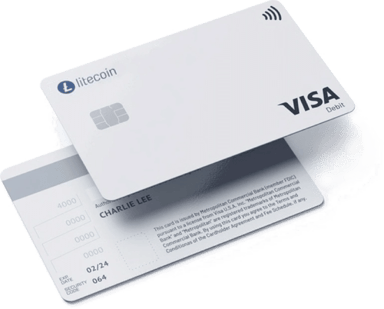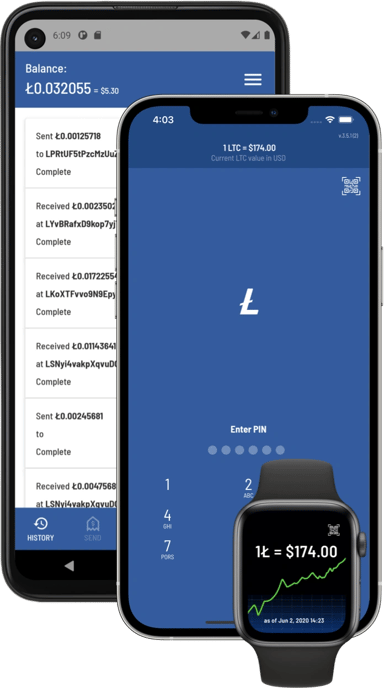 REFERENCES
[3]
Coinmarketcap
Jan 22, 2023
[6]
Litecoin Summit 2018
Feb 2, 2023
[7]
Litecoin Summit 2018
Feb 2, 2023
[8]
Litecoin Summit 2019
Feb 2, 2023
[9]
Litecoin Summit 2022
Feb 2, 2023
[10]
Litecoin Hashing Algorithm
Feb 2, 2023
[11]
Litecoin Projects
Feb 2, 2023
[12]
Lighting Network
Feb 2, 2023