PayPal USD (PYUSD)
PayPal USD (PYUSD) is the first stablecoin launched by a major U.S. financial company. PYUSD is issued by Paxos, and is subject to the Paxos US Dollar-Backed Stablecoin Terms and Conditions (the "Paxos Terms").[2] It is fully backed by U.S. dollar deposits, U.S. Treasury's and other cash equivalents and should be able to be redeemed one-for-one in U.S. dollars.[1] Its role is instrumental in simplifying cross-border trade and facilitating online transactions for millions of people around the world.

Overview
PayPal USD was launched in August 2023 by PayPal. It offers several functions. These include:
PYUSD can be transferred to compatible crypto wallets- both PayPal Wallets and externally.
Customers can purchase goods with PYUSD, with automatic conversion to fiat occurring at the point of sale.
Customers use PYUSD to purchase and sell any of PayPal's supported currencies.
Dan Schulman, president and CEO of PayPal, in an August press release said:
The shift toward digital currencies requires a stable instrument that is both digitally native and easily connected to fiat currency like the U.S. dollar
PYUSD can serves as a bridge between the fiat landscape and the burgeoning Web3 and DeFi worlds, leveraging the formidable payments infrastructure already in place at the fintech company.
It offers a bridge asset between web3 and defi, will be aided by PayPal USD, an ERC-20 token. This means it is launched on top of the Ethereum blockchain and is compatible with a wide range of Web3 applications. Ethereum has a substantial market lead in the space, with more than 50% of total value locked across DeFi, equivalent to more than $20 billion.
With its ERC-20 compatibility, the PayPal press release said:
PayPal USD will be available to an already large and growing community of external developers, wallets and Web3 applications, can be easily adopted by exchanges, and will be deployed to power experiences within the PayPal ecosystem
[1]
In September 2023, Paxos has begun publishing a monthly Reserve Report for PYUSD that openly details the components that make up the stablecoin's reserves. Additionally, Paxos provides a third-party validation of PayPal USD's reserve holdings. This verification will be executed by an impartial accounting firm unrelated to the parties involved in accordance with the standards defined by the American Institute of Certified Public Accountants.[3]
Significance
The significance of PayPal USD lies in its ability to:
International Transactions
PayPal USD is a global currency that allows individuals and businesses to engage in international transactions with ease. Either by selling products or services to customers in other countries or purchasing goods from international vendors, PayPal USD serves as the bridge currency, reducing the complexities of currency conversion.
Secure Transactions
PayPal's advanced encryption and fraud protection measures ensure that transactions conducted in PayPal USD are as safe as possible. This peace of mind is a significant factor in the platform's continued success.
Online Shopping
PayPal USD is widely accepted by online retailers. The convenience of paying with PayPal at checkout, eliminates the need to enter credit card information on multiple websites, reducing the risk of data breaches.
Freelancing and E-commerce
For freelancers and e-commerce entrepreneurs, PayPal USD facilitates payment processing for services rendered or products sold, ensuring that transactions are completed seamlessly and securely. This is particularly advantageous for small businesses and freelancers who conduct business internationally.
Financial Management
PayPal USD also serves as a financial management tool. Users can hold balances in multiple currencies, including USD, and convert funds between currencies when necessary. This can be helpful for individuals and businesses dealing with multi-currency income and expenses.
[2][3]
See something wrong?
Report to us.
PayPal USD (PYUSD)
Did you find this article interesting?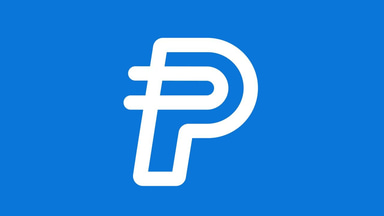 REFERENCES
[1]
PAYPAL usd on forbes
Oct 30, 2023
[2]
PAYPAL CRYPTOCURRENCY TERMS AND CONDITIONS
Nov 10, 2023
[3]
report on pyusd components
Nov 10, 2023