PAXOS
Paxos is a regulated blockchain infrastructure platform, building a new, open financial system. Paxos is a blockchain ecosystem hosting a variety of fully regulated cryptocurrency products for individual traders, and institutional and enterprise customers seeking safer, less-volatile exposure to crypto markets.[4][8]
Overview
As one of the only fully regulated blockchain ecosystems, Paxos is an umbrella platform hosting both the Pax Dollar stablecoin and the Pax Gold token. Paxos offers full transparency and security surrounding the assets that back its USDP stablecoin, and Paxos aims to provide a global payments system that serves to minimize the risks associated with market exposure using its know-how in both payments infrastructure and government regulations to help a growing list of companies add digital assets to their repertoires.
Paxos is a top-funded blockchain company with more than $500 million in total funding from leading investors like OakHC/FT, Declaration Partners, Mithril Capital, Koch, Bank of America, Binance, Nomura, Societe Generale and PayPal Ventures.
Paxos spent years building out its payments and regulatory infrastructure, including getting chartered as a New York trust company in 2015 and securing a digital payments license in Singapore earlier 2022.[9]
History
2012-2015
In 2012, Paxos launched the first regulated crypto exchange, itBit.
In 2015, Paxos became the first company to secure a New York State Department of Financial Services Trust Charter for Digital Assets.
2018-2021
In 2018, Paxos issued the world's first regulated stablecoin, PAX (now rebranded as USDP).
In 2019, Paxos Issued the world's first regulated gold-backed token, PAX Gold. Paxos became the first & only company to receive SEC permission to pilot using blockchain technology to settle stock trades.
In 2021, Paxos became the first crypto-native company to receive preliminary approval for a de novo national Trust Bank charter.
2022 -
In October 2022, in partnership with Paxos, Mastercard's financial institution partners gained access to a comprehensive suite of buy, hold and sell services for selecting crypto assets, augmented with proven identity, cyber, security and advisory services. This Crypto Source offering was complemented by Mastercard Crypto SecureTM to bring additional security to the crypto ecosystem and support card issuers in their compliance with complex regulations. [13]
In February 2023, Paxos announced it is launching an engineering research & development center of security and cryptography excellence in Israel. Paxos plans to expand its Israel engineering center with senior, staff and principal engineers with specialized skills in enterprise-grade security, applied cryptography and blockchain technology given the strong tech talent pool in Israel. Paxos intends for this center of excellence to become an incubation hub for cryptography researchers, and security experts to build, maintain and rigorously assess secure solutions on top of blockchain, including multiparty computation. [12]
Products
Crypto Brokerage
Paxos Crypto Brokerage is a new solution that enables companies to offer cryptocurrency buying, selling, holding and sending capabilities within their own applications. It is a turnkey, API-based solution that eliminates technical and regulatory complexity. Customers can tailor the solution to their unique product needs and brand experience, while Paxos manages regulatory oversight and supplies a liquid marketplace for users.

Stablecoin and Payment
USDP
USDP gives customers the ability to store and send US Dollars with freedom, unrestricted by the limits of traditional banking.
Convert USDP to equivalent US Dollars at any time. Paxos' USDP is backed one-to-one by the dollar.
USDP is subject to strict regulatory oversight by the New York State Department of Financial Services, meeting the highest standards of consumer protection.
USDP reserves are held in cash and cash equivalents to keep customer funds safe and available for redemption.
In January 2023, Paxos proposed paying a steady fee to decentralized finance giant MakerDAO for holding up to $1.5 billion Pax USD (USDP) stablecoin among its reserves. According to a proposal posted in Maker's governance forum, Paxos solicited MakerDAO to increase the maximum amount, also known as a debt ceiling, of USDP to $1.5 billion from the current $450 million in Peg Stability Module reserve system that backs the value of Maker's DAI stablecoin.
In exchange, Paxos would pay a daily "marketing fee" anchored to 45% of the Effective Federal Funds Rate (EFFR), which stood at an annual 4.3% at the time of publication. Paxos would only pay the fee if the debt ceiling is at $1.5 billion or higher on any given day. The maximum threshold would increase to $2 billion of USDP in 2024, per the proposal. Paxos estimated that the facility would generate some $29 million of extra income annually for Maker if used at full capacity. The MakerDAO community will first discuss the proposal then put it to a vote.
The proposal is part of MakerDAO's twin effort to reduce its heavy reliance on Circle's USDC stablecoin while boosting the protocol's income by investing in government bonds and different investment strategies to generate steady yield on a $7 billion pile of digital assets in its reserve.[3]
BUSD
BUSD is a Binance branded stablecoin issued by Paxos Trust Company. BUSD can be used to trade crypto on Binance. BUSD gets 1:1 for U.S. dollars or USDP with Paxos. BUSD hedges against the volatility of crypto-assets by holding in BUSD, as stable as the dollar. And BUSD can be used wherever ERC-20 tokens are accepted for commerce, loans, payments, etc.
BUSD is approved and regulated by the New York State Department of Financial Services. BUSD is 100% backed by reserves held in either or both fiat cash in dedicated omnibus accounts at insured U.S. banks and/or U.S. Treasury bills.
PAXG
Pax Gold (PAXG) is a cost-effective way to own investment-grade physical gold with all the benefits of the blockchain. Each PAXG token is backed by one fine troy ounce of gold, stored in LBMA vaults in London. If users own PAXG, they own the underlying physical gold, held in custody by Paxos Trust Company.
PAXG can be owned at a lower cost structure than that of other gold tokens, gold ETFs and LBMA 400 t oz bars, with a low minimum purchase amount and zero storage fees. The allocated gold that backs PAXG is custodied in LBMA vaults and audited monthly. Purchasing PAXG is free from settlement and credit risk, with near instantaneous settlement in addition to T+2 (versus only T+2 for Gold ETFs and LBMA bars). PAXG is the only gold token users can redeem for LBMA-accredited Good Delivery gold bullion bars. Institutional customers can also redeem for unallocated Loco London Gold. Redeem for USD at current gold market prices at any time.[5][6]
itBit Exchange
itBit is the world's first regulated digital asset platform, built for institutional investors as the most reliable, secure and efficient way to hold and trade crypto assets. itBit offers fiat to crypto trading, escrow, custody and OTC solutions for Bitcoin, Bitcoin Cash, Ethereum, Litecoin, Stellar Lumens and more. The itBit exchange and OTC desk offer competitive trading fees and deep liquidity, while the company's escrow and custody solutions utilize best-of-breed security and storage protocols. As a trust, itBit is a fiduciary and qualified custodian of client assets, operating with the highest degree of regulation and therefore the highest level of consumer protection. USD deposits are held in FDIC-insured, US-based banks, and both crypto and fiat are backed by mandatory capital reserves. itBit operates globally with offices in New York, London and Singapore, offering 24/7 customer support. [7]
Settlement Services
Paxos Settlement Service is a post-trade settlement platform for U.S. securities that enables existing market participants to settle trades between themselves. Paxos Settlement Service is connected to participants on a private, permissioned blockchain network and is owned and operated by Paxos Trust Company. It has the ability to interoperate with existing financial market infrastructure, including the DTC and the U.S. banking system, making it a compelling alternative to legacy settlement systems.
Security Settlement
This service is a settlement platform utilizing a unique hybrid settlement model, improved margin, real time multilateral netting and innovative scalable technology. This settlement service is to increases efficiency, saves capital and shapes the market infrastructure. [2]
Security settlement service shapes the market infrastructure of the future with a real time clearing platform built with a blockchain core. Leverage real time multilateral netting and settle when it suits you (from T+2 to T+0).
Security settlement service enjoys the same netting efficiencies as a central counterparty model with the capital benefits of a bilateral model. The Paxos settlement model brings simultaneous delivery versus payment and is interoperable with the DTC as depository.
Security settlement service saves capital with efficient margins delivered from our hybrid settlement model.
Commodities Settlement
This service delivers fully automated management of user's entire post-trade lifecycle including multilateral payment netting and simultaneous settlement for the OTC commodities market, increasing efficiency and reducing counterparty risk.[1]
Entire Post-trade Lifecycle Automation
Commodities settlement service consolidates transfers to one instruction per asset/currency across all counterparties. Paxos Settlement Service allows users to unite cash and metals settlement, eliminate manual errors and reconciliation, and still maintain transparency and control within one user interface.
Efficient Multilateral Payment Netting ​
Commodities settlement service scales user's business with the first OTC precious metals settlement solution offering multilateral payment netting for both cash and precious metals. This allows the user to increase operational efficiency, reduce the amount of funds leaving your accounts and unlock working capital.
Safe, Simultaneous Settlement​
Commodities settlement service limits risk with pre-settlement assets protected in trust and simultaneous settlement occurring when both parties have funded their settlement obligation. This allows the user to reduce counterparty settlement risk, manage time zone challenges and settle with confidence.
Tokenomics
USDP
Paxos Trust Company, LLC, is the only entity able to alter the supply of Pax Dollars in circulation. There is no limit on the number of tokens the company can generate, which means that new tokens are issued only when dollars are deposited into Paxos accounts.
When USDP is redeemed for cash from one of the segregated accounts, the tokens are destroyed immediately to ensure price stability and that the number of tokens in circulation matches the number of U.S. dollars held in reserve. This is how its 1:1 price ratio is maintained.
Withum audits Paxos monthly and publishes the reports citing its U.S. dollar reserves and the number of tokens in circulation.[4]
BUSD
Binance USD, BUSD, has a unique tokenomics system that allows it to keep the price equal to one US dollar and its partnership with Paxos is key to this. The blockchain infrastructure platform holds the same number of US dollars as the total supply of BUSD. As of 10, January 2022, the total supply of BUSD wss 14.38bn, meaning Paxos holds $14.38bn.
To maintain this ratio, the Binance USD cryptocurrency uses a deflationary mechanism. For example, when 50 BUSD is bought, a $50 payment is added to the Paxos treasury. When someone decides to sell 50 BUSD, $50 is taken from the treasury and the equivalent BUSD is burned.
It is because of this system that BUSD coin does not have a regular minting schedule. It also means Binance USD's market capitalization can clearly indicate demand for the token. Meanwhile, its price changes slightly to keep in line with the US dollar. There are plenty of US dollar-pegged stable coins, but Binance USD has seem to become one of the most popular.[10]
PAXG
PAX Gold(PAXG) runs on the Ethereum blockchain. Its PAXG token follows the standard ERC20 protocol, and all transactions function according to the smart contract rules set by the Ethereum network.
Every PAXG token represents one fine troy ounce of a gold bar stored in Brink's vaults. For smaller amounts of gold, physical retailers can help investors redeem their tokens. PAXG uses the same consensus protocol and blockchain features as Ethereum, including access to smart contracts.
Paxos checks and surveys each PAXG transaction via third–party analytical tools to investigate potential cases of fraud and money laundering. It also conducts regular smart contract audits, by which developers analyze code to identify bugs and vulnerabilities.
Paxos charges a small fee (around 0.02% of the amount of PAXG sent on the blockchain) for the creation and destruction of PAXG tokens. Users also pay on-chain fees for moving their tokens on Ethereum.[11]
See something wrong?
Report to us.
PAXOS
Did you find this article interesting?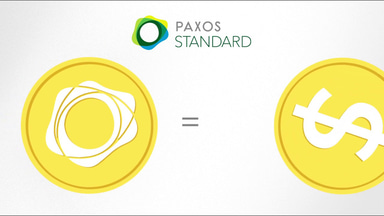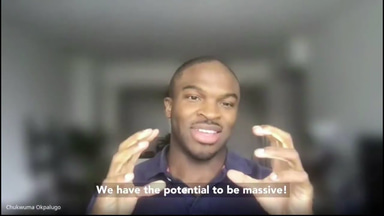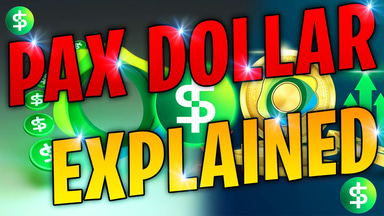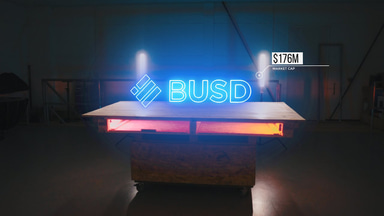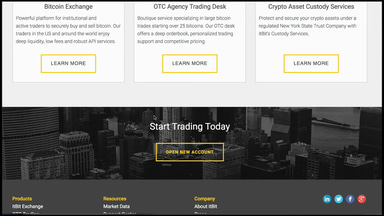 REFERENCES
[1]
Paxos - Commodities settlement
Feb 3, 2023
[2]
Paxos - Security settlement
Feb 3, 2023
[3]
CoinDesk - Paxos courts MakerDAO with paying yield
Feb 4, 2023
[4]
ByBit - Pax Dollar (USDT)
Feb 4, 2023
[5]
Paxos - Pax Gold
Feb 4, 2023
[6]
Paxos - PAXG whitepaper
Feb 4, 2023
[7]
Linkedin - itBit
Feb 4, 2023
[9]
Mastercard - Paxos thinks the financial world will be...
Feb 4, 2023
[10]
Currency.com - What is BUSD
Feb 4, 2023
[11]
byBit - What is PAXG
Feb 4, 2023
[12]
Paxos - Paxos launches engineering R&D center of Excellence
Feb 4, 2023
[13]
Paxos - Mastercard to bring crypto trading capabilities
Feb 4, 2023