Andreessen Horowitz
Andreessen Horowitz (also called a16z) is a private American venture capital firm, founded in 2009 by Marc Andreessen and Ben Horowitz. The company is headquartered in Menlo Park, California[2][5].
Andreessen Horowitz invests both in early-stage start-ups, which may raise just $50,000, and established growth companies, which often raise tens of millions of dollars. Andreessen Horowitz's investments span the mobile, gaming, social, e-commerce, education, and enterprise IT (including cloud computing, security, and software as a service) industries.

Founding and partnering
Between 2006 and 2010, Marc Andreessen and Ben Horowitz were active investors in technology companies. Separately, and together, they invested $80 million in 45 start-ups such as Twitter. During that time, the two became well-known as super angel investors. [2][3][4]
On July 6, 2009, Andreessen and Horowitz launched their venture capital fund with an initial capitalization of $300 million. In November 2010, the company raised another $650 million for a second venture fund, at a time when the field of venture capitalism was contracting. In less than two years, the firm had a total of $1.2 billion under management in two funds.
In May 2011, Andreessen Horowitz ranked as the number 1 venture capital firm by Investor Rank, based on the firm's networks and level of syndication with other venture firms. Andreessen ranked number 10 on the 2011 Forbes Midas List of Tech's Top Investors while he and Horowitz ranked number 6 on Vanity Fair's 2011 New Establishment List and number 1 on CNET's 2011 most influential investors list. [57]
As of March 27, 2014, the firm managed $4 billion in assets with the closing of its fourth fund at $1.5 billion.
In addition to Andreessen and Horowitz, the firm's general partners include John O'Farrell, Scott Weiss, Jeff Jordan, Peter Levine, Chris Dixon, Vijay Pande, Alex Rampell, Martin Casado and Andrew Chen.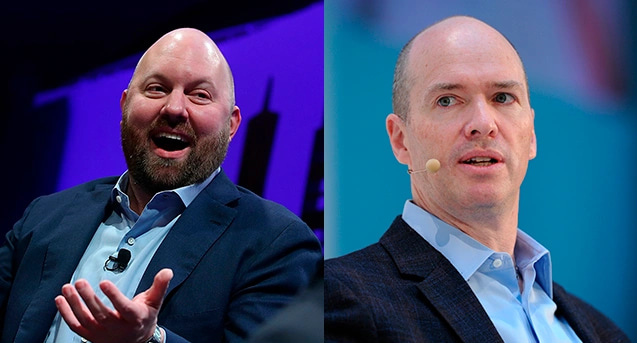 Investment/Funding
2009
In 2009, Andreessen Horowitz made its two first investments: one in business management SaaS developer Apptio and the other in Skype stock. The investment was largely seen as risky because many believed Skype would be crippled by intellectual property litigation (initiated by Skype's founders) and direct competitive attacks from Google and Apple. "When we bought the company from eBay, many thought that Skype, like so many acquired technology companies, had lost its technical talent," Horowitz told The Wall Street Journal . "Through our research, we found that Skype had a core group of engineers who were completely dedicated to the mission. They stayed through the eBay acquisition and were hugely determined to make Skype the communications company of the future." The gambit paid off when Skype was sold to Microsoft in May 2011 for $8.5 billion. [10][11][12]
2010
In 2010, Andreessen Horowitz invested $10 million in cloud company Okta while leading its Series A Round. [14]
2011
In 2011, Andreessen Horowitz invested $80 million in Twitter, becoming the first venture firm that held stock in all four of the highest-valued, privately held social media companies at the time: Facebook, Groupon, Twitter, and Zynga. Andreessen Horowitz has also invested in Airbnb, Lytro, Jawbone, Belly, Foursquare and other high-tech companies. [86]
2012
In 2012, Andreessen Horowitz invested in 156 companies, which included its own portfolio of 90 companies and 66 start-ups through its funding of Y Combinator's Start Fund. They invested $100 million in GitHub, which netted over $1 billion for the fund when GitHub was acquired by Microsoft for $7.5 billion. [30]
2013
In December 2013, Andreessen Horowitz made their first investment in Coinbase, leading their series B funding round and raising a total of $25 million. The funds were to be directed towards increasing Coinbase's team in order to build on their Bitcoin wallet as well as their merchant services. In 2013, they also invested in Clinkle, Lyft, Oculus VR, PagerDuty, Pixlee, Ripple, Soylent, Swiftype and uBiome. [87]
2014
In 2014, the firm led a $57 million Series B round in the A/B testing startup Optimizely, invested $90 million in company Tanium, invested $50 million in BuzzFeed, and led an $11.1 million Series A round in intent-based networking startup Forward Networks. [55]
2015
In 2015, the firm invested $40 million in Stack Exchange,  $2.8 million in Distelli, $80 million in cloud-based CAD software company Onshape, $57 million in blogging platform Medium, $20 million in Improbable, $15 million in Honor, Inc., $1 million in a blockchain startup OpenBazaar, and $2 million in nootropics and biohacking company Nootrobox. [4][9][19]
2016
In 2016, the firm led an $8.1 million Series A round in Everlaw, a legal technology company, and led a $3.5 million Series Seed round in RapidAPI, an API connection platform for developers. The firm also invested $2 million in Cardiogram, a digital health company. [28]
2017
In May 2017, a16z led a $23 million funding round for Instabase, a start-up that aims to make working with data more accessible to non-technical users. Andreessen Horowitz saw potential in the company's innovative approach to data management and collaboration as they offered a web service where users can work with data sets without requiring advanced technical skills. The platform also allowed data to be easily accessible to colleagues both inside and outside an organization, eliminating the need for engineers to write queries to a visitor database or backend database. [63][64]
"Instabase is a company that really resonates with me personally. It's a first-time technical founder, tackling an incredibly challenging technical problem, in an emerging space that can can have huge industry-wide impact." - Martin Casado, general partner
In October 2017, Andreessen Horowitz, and fellow high profile investors, Bain Capital Ventures and PolyChain Capital revealed that they would be backing a start up called Intangible Labs, for their token sale. The investment was aimed to develop the concept of stablecoins in the crypto space which was being put on display by Intangible Labs' first project, Basecoin. [62]
Other investments made in 2017 include: Sigma, Health IQ, Asimov and Cadre. [37][35]
2018
In March 2018, Andreessen Horowitz raised $12 million for CryptoKitties, virtual kitten NFT collection. Andreessen Horowitz and Union Square Ventures are led the funding round, which also includes notable angel investors such as Naval Ravikant, Mark Pincus, and Fred Ehrsam. The goal of the investment was to expand beyond CryptoKitties and use the same Ethereum ERC-721 collectible standard to create other games that people can play. [67]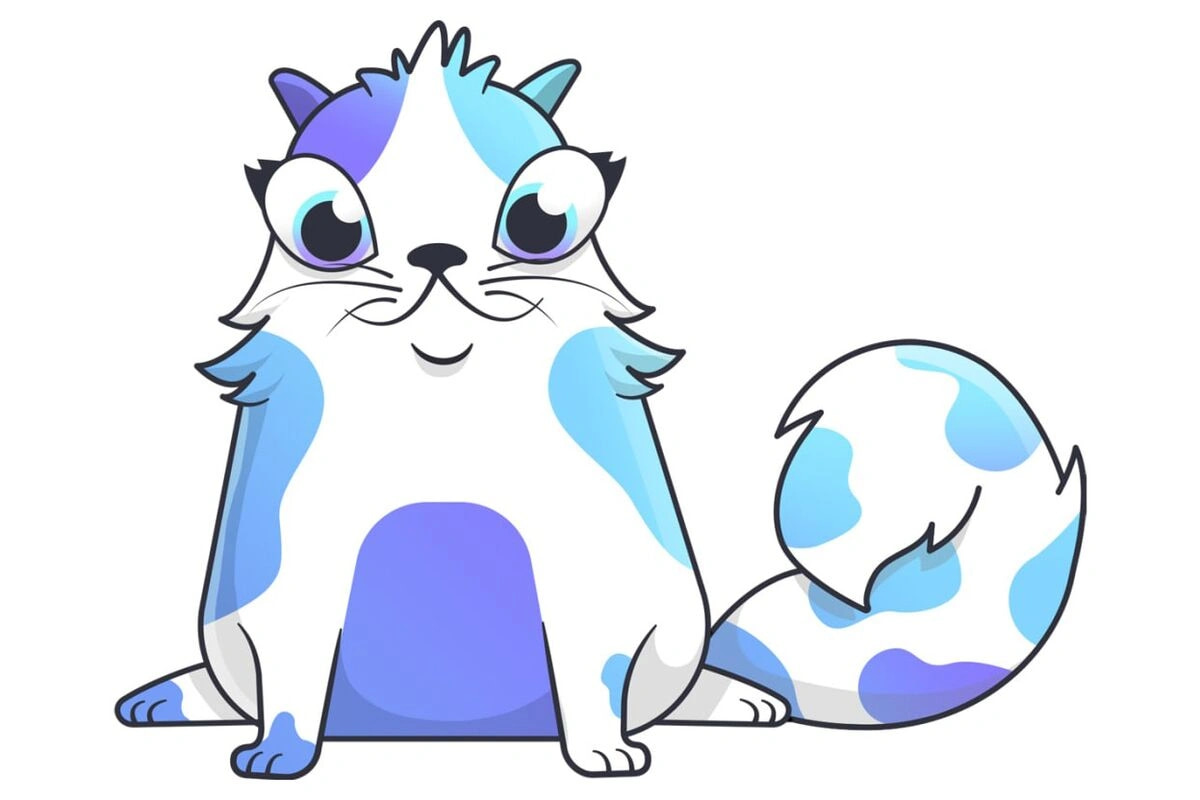 On September 24th, 2018, Andreessen Horowitz, invested $15 million in
MakerDAO
, a
blockchain
startup at the time. MakerDAO created the
stablecoin
Dai
(DAI) and its associated decentralized credit system on the
Ethereum
blockchain. The investment by Andreessen Horowitz, gave them 6% ownership of the total MKR token supply which enabled a16z to manage MKR and the Dai Credit System as the first decentralized autonomous stablecoin organization. MakerDAO was also to receive operating capital from a16z, as well as support from more than 80 a16z team members over the span of three years.
[66]
"With investment and operational support from a16z crypto, MakerDAO will be able to accelerate evolution, innovation, and adoption of the Dai Credit System." - Rune Christensen, CEO and co-founder of MakerDAO
In October 2018, Andreessen Horowitz was part of the series E round led by Tiger Global Management for Coinbase, a US-based cryptocurrency exchange, that raised $300 million. With this investment, Coinbase's post-money valuation exceeded $8 billion. The exchange planed to use the funds to support international expansion and to offer more cryptocurrencies on its platform, with the goal of eventually supporting thousands of them. Coinbase also planed to create more "utility applications" for cryptocurrencies. [65]
2019
In September 2019, Dapper Labs, the company behind CryptoKitties, raised $11 million in funding, including investment from Warner Music, to create a new blockchain called Flow. The funding round was led by Andreessen Horowitz, with participation from Union Square Ventures, Digital Currency Group, Venrock, and Accomplice. The project's aim was to create a purpose-built blockchain for decentralized gaming and collectibles, which has different scaling requirements than traditional smart contract platforms like Ethereum. [70]
"Flow empowers developers to safely and easily build on top of each others' code, creating entirely new products and services at an accelerating pace. This feature of blockchain, known as composability, has the potential to unlock a new approach to software development."
In November 2019, Compound Finance, a lending protocol that allows users to take collateralized loans with Ethereum-based tokens and generates returns for users comparable to interest, raised $25 million in a Series A funding round led by Andreessen Horowitz's a16z crypto fund. The investment aimed to help Compound further decentralize the protocol and integrate it into as many custodians, exchanges, wallets, and brokers as possible to allow them to be the interface of the protocol. [68]
"We're planning to integrate Compound into as many custodians, exchanges, wallets, and brokers as we can." - Robert Leshner, Founder of Compound
In November 2019, Arweave, raised $5 million in a token sale led by Andreessen Horowitz, Multicoin Capital, and Union Square Ventures. The company's vision of building a decentralized storage protocol called the permaweb to store the world's knowledge permanently drew attention to the investors. The permaweb is accessible via normal web browsers and is underpinned by the Arweave protocol, which uses a blockchain-like data structure called the blockweave. The funding was to be used for developer outreach efforts as Arweave planned to expand to the US. [69]
2020
Crypto Fund II
After the announcement made in April 2020, Andreessen Horowitz raised $515 million for its second crypto fund, "Crypto Fund II," which was made to focus on cryptocurrency and blockchain projects. The company's goal with Crypto Fund II was to look into next-generation payments, decentralized finance, new monetization models, and Web3 for potential investments. The firm saw high potential in the composability of assets in DeFi, which allows for the recombination and experimentation of finance components. This is a contrast to its first crypto fund, which focused on stablecoins, financial inclusion, and tokenization of real-world assets. [73]
In May 2020, NEAR Protocol, a blockchain project designed for decentralized applications (Dapps), announced the closing of a $21.6 million token sale led by Andreessen Horowitz, with 40 other investment firms also participating. NEAR's initial focus was creating a developer community around its blockchain through programs with projects like Flux Markets, Stardust, and TessaB, and was set to operate under a Proof-of-Authority (PoA) consensus algorithm. [71]
In June 2020, Andreessen Horowitz led the Series B funding round that raised $26 million for Rasa Technologies, a provider of infrastructure for conversational AI, with the participation of existing investors Accel, 468 Capital, Basis Set Ventures, and Mango Capital. Rasa planned to invest the funds in the growth of its open source product, AI research, developer and community education, and the betterment of its commercial offering. [72]
2021
On March 31st, 2021, Element Finance, a startup focused on building a marketplace for crypto interest rates, announced that it had secured $4.4 million in funding from notable investors including Andreessen Horowitz and Placeholder. The company's CEO, Will Villanueva, stated that their Element Protocol would soon launch with a unique two-token system designed to enhance liquidity and gamify fixed interest rates. By splitting deposits into two tokens - one for the principal position and one for the interest rate - users can sell their principal token while still holding onto the interest-bearing one. [77]
In June 2021, a16z led the Series A funding round for Nansen, a DeFi-native crypto tracer, raising $12 million. Other investors included Skyfall Ventures, Coinbase Ventures, and QCP Capital, among others. The funds were to be used to improve Nansen's data platform, expand its services to more blockchains and layer 2 solutions, grow its community of crypto investors and traders, and hire new talent. The funding round would help Nansen become the number one blockchain analytics platform. [74]
Crypto Fund III
On June 24th, 2021, Andreessen Horowitz announced that they raised $2.2 billion for their Crypto Fund III, which is more than the rumored amount. The venture capital firm planned to use the fund to invest in all stages of crypto projects and find the next generation of visionary crypto founders. They believed that crypto has the potential to restore trust and enable new kinds of governance where communities collectively make important decisions about how networks evolve. The fund was predicted to enable them to find the next generation of visionary crypto founders and invest in all stages of development. [75]
A16z crypto also expanded its team to provide regulatory and operational capabilities, as well as data science and research services. They added several advisory partners, including Bill Hinman, the former Director of the Securities and Exchange Commission's Division of Corporation Finance, Alex Price, an investor, entrepreneur and computer scientist, Tomicah Tillemann as their Global Head of Policy, and Brent McIntosh, who led U.S. government efforts to encourage responsible financial innovation and address policy issues presented by digital assets. [76]
2022
In January 2022, Andreessen Horowitz announced that they raised a new set of funds worth $9 billion for their Venture, Growth, and Bio Funds, in addition to the Crypto and Seed Funds raised in 2021. They expressed their belief in the future and the potential of technology-enabled solutions to improve the world. They also stated that they will continue to invest in various stages of companies, from small checks to hundreds of millions of dollars. The funds were set to be used to help entrepreneurs build their companies and achieve their goals. [79]
"It is our role and mission to help these entrepreneurs build the best companies they can and achieve their important goals. With these new funds, including a $1.5B Bio fund, $5B Growth fund, and $2.5B Venture fund, coupled with the $2.2B Crypto Fund and $400M Seed Fund we raised in 2021, we will continue to invest across the entire spectrum of stages, writing checks as small as $25,000 and up to hundreds of millions of dollars."
In March 2022, Andreessen Horowitz invested $70 million in Lido Finance, an Ethereum staking protocol that provides a liquid staking solution for Ethereum 2.0. The investment's aim was to boost the adoption of decentralized staking solutions for Ethereum 2.0, which started transitioning to proof-of-stake (PoS) in November 2020. [80][81]
In March 2022, Yuga Labs, the company behind the Bored Ape Yacht Club NFT project, raised $450 million in a funding round led by Andreessen Horowitz, valuing the company at $4 billion. Yuga Labs planned to use the funds to create an NFT-based gaming metaverse called Otherside powered by ApeCoin. Metaverse investor Animoca Brands also participated in the funding round. Andreessen Horowitz changed its Twitter avatar to a Bored Ape after the announcement of the funding. Yuga Labs recently acquired the intellectual property of CryptoPunks and launched the ApeCoin token, which now has a market cap of $12 billion. [78]

Crypto Fund IV
On May 25th, 2022, a16zcrypto announced their forth crypto fund. They stated that in order to support promising web3 startups at every stage, they have invested $4.5B in their fourth crypto fund, with $1.5B dedicated to seed investments and $3B to venture investments. Their plan for Crypto Fund IV was to invest in a variety of areas, such as DeFi, decentralized social media, layer 1 and layer 2 infrastructure, and NFT communities. They also mentioned that they will grow their operating teams to provide the best services to founders. [82][83]
2023
Character.AI, a two-year-old artificial intelligence startup, founded by former Google employees Noam Shazeer and Daniel De Freitas, has raised $150 million in a funding round, led by Andreessen Horowitz, valuing it at $1 billion. The startup claims that its technology offers "users the ability to create a fully-customizable and personalised AI companion with a distinct personality and values." The investment will help the company expand its 22-person team and add technical abilities to expand its "compute abilities resulting in a more sophisticated model with advanced reasoning and greater accuracy." The company claims to be nearing 100 million site visits per month. The valuation of Character.AI, reportedly pre-revenue, is notable, especially for a technology that's still in the hype cycle, with its recent success reminiscent of that seen in crypto and social audio markets. [84][85]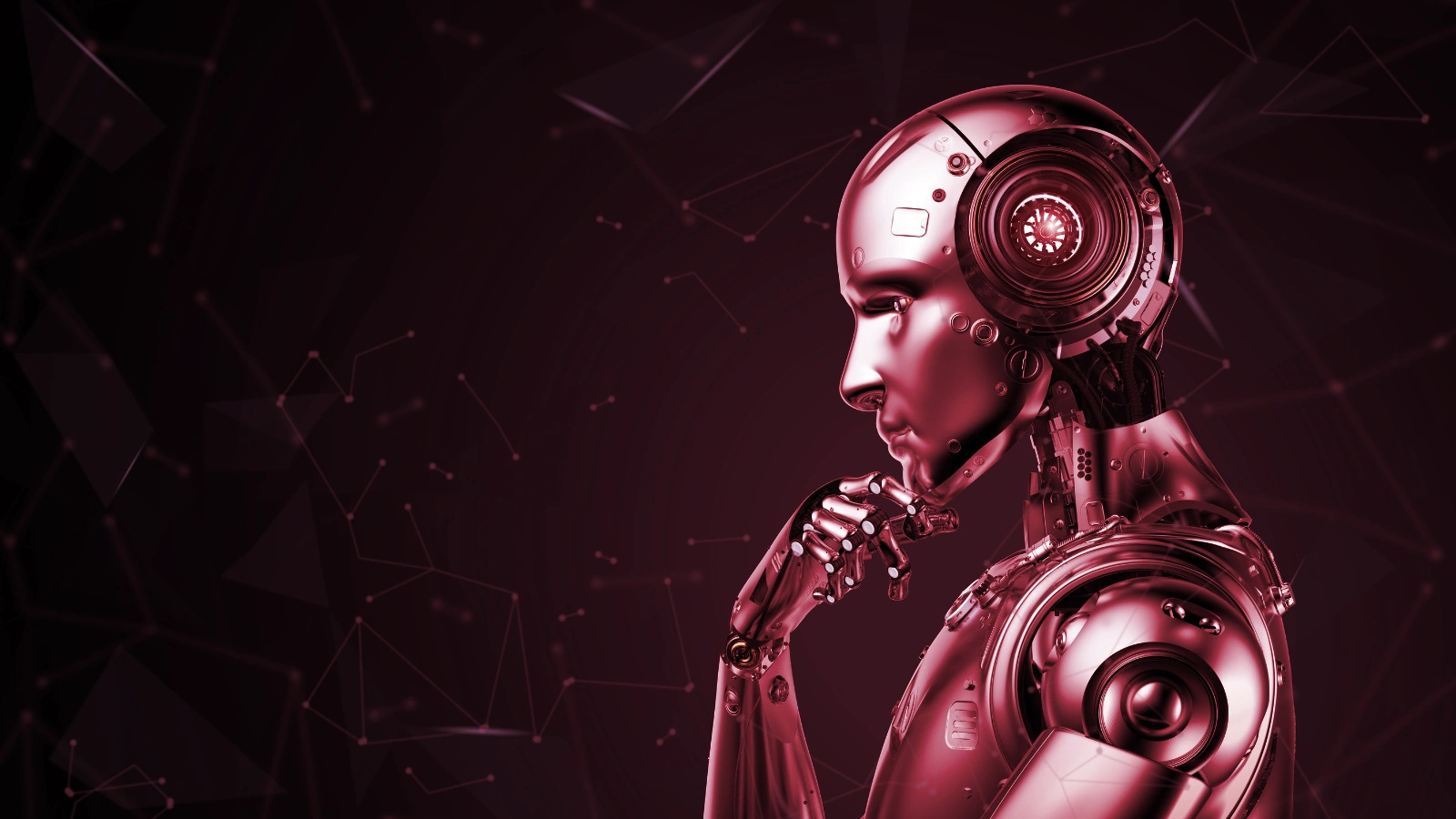 Structure
The firm is structured differently from most other venture capital firms in several ways. Instead of having general partners who specialize in a specific industry, each Andreessen Horowitz partner works on behalf of all its portfolio companies, an approach modeled after the Hollywood talent agency Creative Artists Agency. Andreessen Horowitz helps start-ups it invests in with everything from recruiting to public relations. Margit Wennmachers, a marketing veteran who joined Andreessen Horowitz in 2010, is among the few venture capital marketing executives at the partner level. The firm has developed a database of top designers, coders, and executives and uses it to help fill positions at its start-ups. Andreessen Horowitz has 11 staff members (as of September 2011) dedicated to recruiting, which is unusual for a venture capital firm.
Former U.S. Treasury Secretary Larry Summers became a special advisor to Andreessen Horowitz in June 2011. Summers works with the firm's portfolio companies that are seeking existing market restructuring and global expansion. In September 2012, former Washington D.C. mayor Adrian Fenty was appointed Andreessen Horowitz's second special advisor. Fenty advises the firm's portfolio companies on working with local, state, and federal governments[2][8][9].
See something wrong?
Report to us.
Andreessen Horowitz
Did you find this article interesting?