Nansen
Nansen is a blockchain data analytics company that provides a platform for users to utilize tools and dashboards to gain access to in-depth, on-chain information. [1]
Overview
The platform was founded in 2019 by Alex Svanevik, Lars Bakke Krogvig, and Evgeny Medvedev, and it is named after Fridtjof Nansen, an explorer, scientist, diplomat, and humanitarian. They chose to name the company after Fridtjof as they believe he is the "human embodiment" of the company's core values of transparency, courage, curiosity, and speed. [1][2]
Nansen's main offering is its ability to surface signals in blockchain data, which is made possible by the platform's use of on-chain analysis and millions of labeled wallets. This allows traders to gain a deeper understanding of the crypto ecosystem and make real-time decisions based on the data that truly matters. The platform offers various features such as "Hot Contracts," "God mode," and "Smart alerts," that allow users to discover new opportunities, conduct due diligence, and stay informed of significant events and trends in crypto. [1]
Nansen also offers a user-friendly interface that allows traders to easily access and interact with their data through dashboards, APIs, or direct SQL queries. Overall, Nansen serves as a valuable tool for crypto traders, providing them with the insights and data they need to navigate the ever-evolving crypto market. [3]

History
On October 27th 2020, Nansen raised $1.2 million in a seed round led by Mechanism Capital and Skyfall Ventures. Additional organizations that invested include: Robot Ventures, Fabric Ventures, Sparq, Volt Capital, CTF Capital and Blockrock Capital; and many individuals in the crypto space invested as well. [4]
On June 29th 2021, Nansen's series A round led by Andreessen Horowitz (a16z), raised $12 million. Investors included: Skyfall Ventures, Coinbase Ventures, imToken Ventures, Mechanism Capital, QCP Capital and many more individuals who participated in the first seed funding as well as new individuals. [5]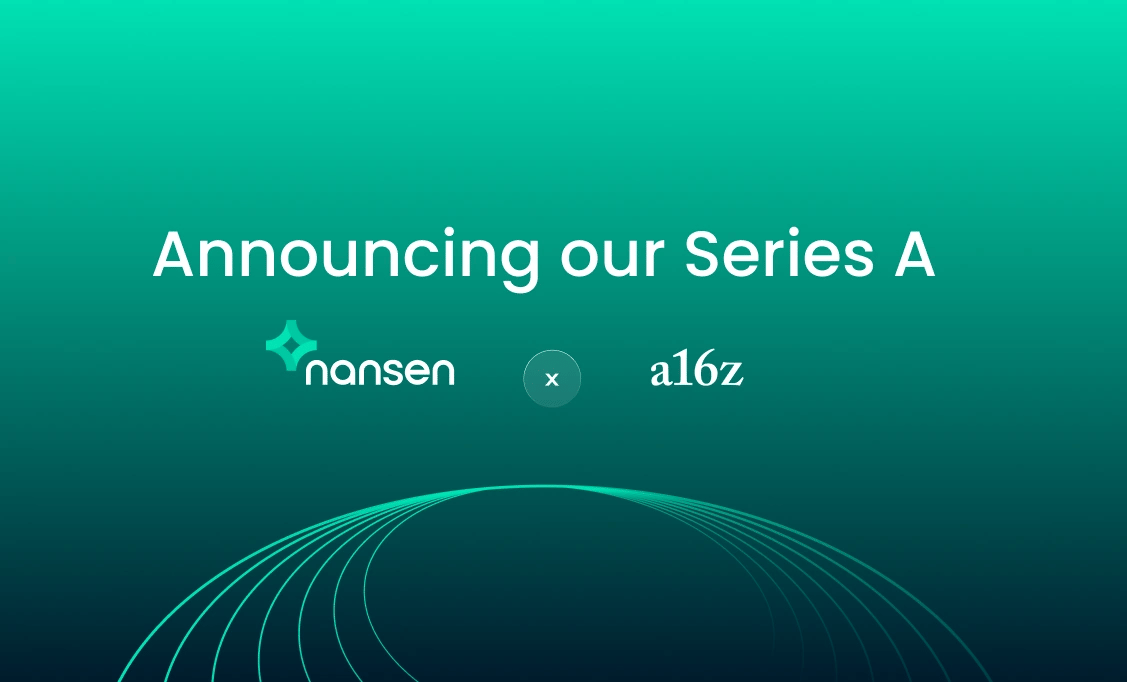 On July 30th 2021, Nansen released their new website with the focus of improving the user interface, user experience and upgrading features. 
[6]
On December 16th 2021, Accel led Nansen's series B funding round, raising a total of $75 million. Investors included: GIC, a16z, Tiger Global, SCB 10X, and other prominent venture capitals and angel investors. [7]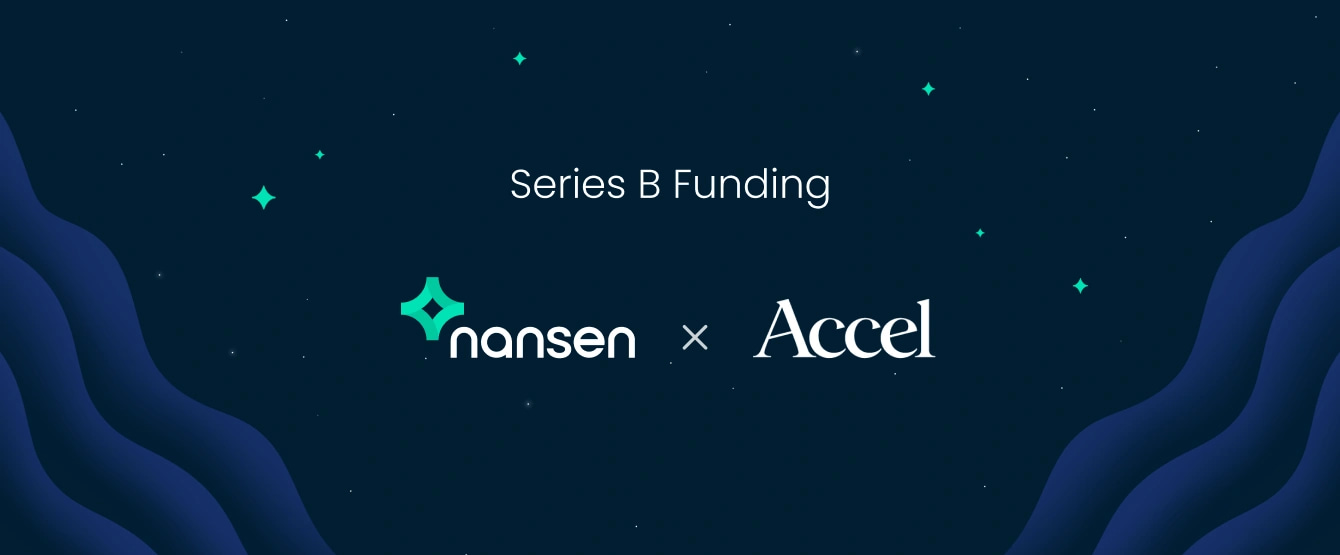 On February 7th 2022, Nansen released a referral program, offering a free month of the current subscription plan for each successful referral. To refer friends users had to share their unique referral link and the referred friend will also receive an extended trial period based on the subscription plan they choose. 
[8]
On February 10th 2022, Nansen launched Nansen Hubs, a community hub that offers a workplace for members of the company. Team members at Nansen will be able to spend up to one month annually in five crypto-friendly cities with accommodation, flights, and office space covered. The first five Nansen Hubs are located in Singapore, Lisbon, Miami, London and Bangkok, which cover the main time zones Nansen operates in. The goal is to optimize for Nansen team members and their work life, and over time the hubs will host events and create spaces for people to connect. [9]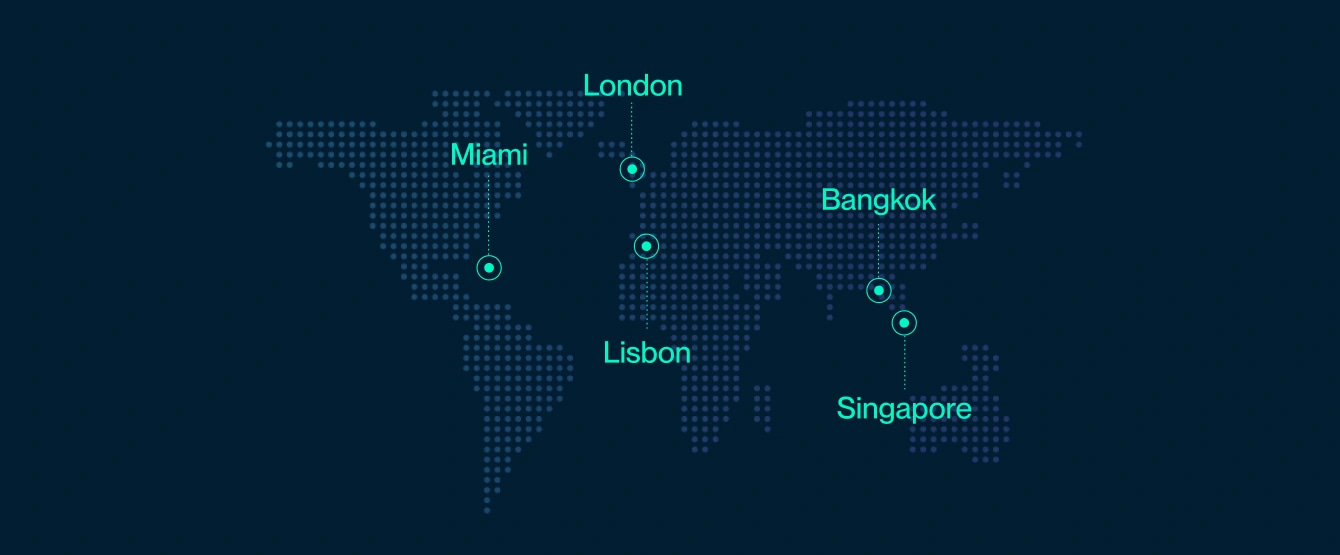 On May 24th 2022, launched a new initiative called "Submit Your Project", which allows crypto projects to submit their relevant
cryptocurrency wallet
addresses to be tracked by Nansen. This was created with the aim of giving the project more visibility to Nansen's users and potential investors who are conducting research using Nansen and the labeled projects and addresses appear with the entity's name instead of the default hexadecimal address. This information is reflected on various dashboards and allows projects to track their performance and drive traffic to their websites.
[10]
On June 9th 2022, Nansen, announced an extended collaboration with Google Cloud. This partnership was made with the goal of providing real-time access to high-quality market intelligence for Web3 investors by running Nansen's platform on Google Cloud's data services. With the help of Google Cloud, Nansen plans to accelerate the introduction of new product lines, expand globally, and establish itself as the definitive information "super app" for Web3. This collaboration will also allow Nansen to support 10 additional blockchains and provide insight into the Non-Fungible-Token (NFT) market. Additionally, Nansen will leverage Google Cloud's web and mobile application development platform to give investors an aggregated view of their portfolio across multiple Web3 native wallets, in order for investors to communicate with each other and engage in over-the-counter (OTC) trades on the Nansen platform. [11]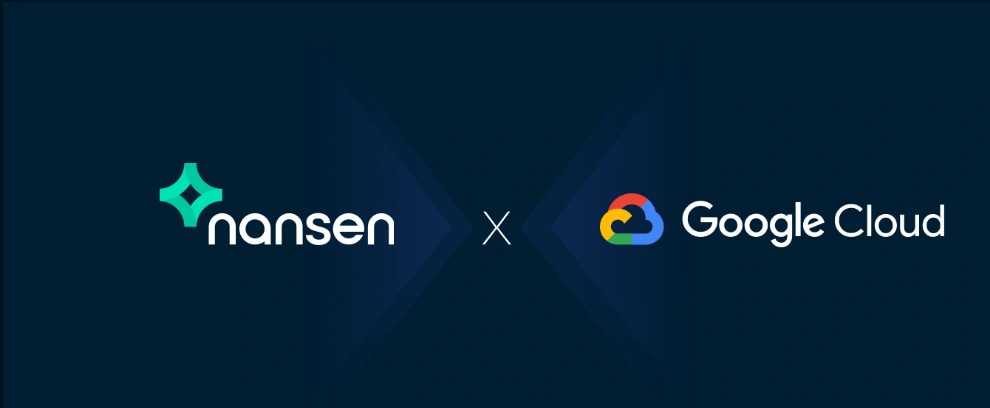 Data Analytic Mechanisms
Nansen's core data analytic mechanism is on-chain analysis, which consists of various metrics in relation to the price action of a given digital asset. This type of analysis is important as it helps investors to gain insight into overall market sentiment and make informed decisions.
Exchange Flows
Exchange flows is an example of on-chain analysis. Centralized exchanges are the banks of the crypto ecosystem where investors can exchange fiat for digital assets. Nansen tracks large inflows and outflows of assets on these exchanges, which can signal incoming sell pressure or investors taking self-custody of the asset and intending to hold it. This data can provide investors with insight into overall market sentiment. [12]
Whale watching
Another example of on-chain data analysis is referred to as "whale watching." Whales, or more prominent or exceptionally large players, are assumed to have more knowledge about the markets than retail traders. Nansen tracks these large investors and their transactions to gain insight into market sentiment. When these larger investors who have held for significant periods start to dump on the open market, investors can follow them towards the exit. [12]
Data Extraction and Processing
In order to effectively analyze blockchain data, it must first be extracted and processed into a readable format. Nansen utilizes the Ethereum ETL project, an open-source solution that allows for the conversion of blockchain data into formats such as CSV. As core team members of Ethereum ETL, Nansen leverages this tool to obtain on-chain data and present it in user-friendly dashboards. Additionally, users have the ability to query the data themselves using Google's BigQuery. [13]
Wallet Labelling
To provide additional insight and clarity, Nansen has a feature that labels crypto wallet addresses. These digital wallets, each with a unique address, act as identifiers for transactions. By labeling these addresses, Nansen is able to track specific entities and their transactions, giving users the ability to understand the actions of certain players in the market. This added level of detail allows for a deeper understanding of market activity. [13]
Main Features on Nansen
The Nansen platform provides tools to discover new opportunities, conduct due diligence, and stay informed of market events in real-time. By leveraging on-chain data and visualizing it in dashboards, users can gain insight and make better investment decisions.
Hot Contracts
Nansen's "Hot Contracts" dashboard on the homepage gives an overview of high performance contracts, ranked by the number of smart money interacting with them. This includes all types of smart contracts such as NFTs, staking pools, liquidity pools, and tokens. Projects with a large number of smart money interacting with them are typically worth checking out and reading up on. Additionally, the "Hot NFTs" dashboard allows users to see the overall volume flow of NFTs and tokens, sorted by the amount of volume they've had in the last 24 hours, which can be used to discover new opportunities. [13]
God Mode
Once an opportunity has been discovered, users can dive deeper into the on-chain activity to get a fuller understanding of what's happening behind the scenes. The "Token God Mode" dashboard allows users to take a closer look at the balance changes of notable wallets holding a specific token, helping to decipher if the change was due to a single wallet or if it's possibly the start of a wider trend worth keeping an eye on. Other data include the number of unique addresses for tokens and the token seniority distribution which shows the breakdown of the duration that holders have held their tokens for. Similarly, the "NFT God Mode" dashboard allows users to check out the types of buyers buying the NFT over the past few days. Users can also view the "Hodlers" dashboard to get a view of the number of smart money holders over time and the percentage of addresses that only own 1 NFT from the project. [13]
Smart Alerts
Users can set up real-time notifications on certain events to make more informed investment decisions by knowing who and what transactions are happening on a blockchain as they happen. For example, if many funds start to load up on a particular token, it might be a good time to buy some. Or if an increase in the number of notable NFT holders start to sell NFTs of a particular project, it might be wise to reduce exposure. [13]

Products
Nansen 2
Nansen 2, currently in beta, caters to onchain investors, offering streamlined navigation and performance. The platform's interface allows users to search, explore, and filter onchain data with ease. Nansen 2 employs machine learning to curate real-time market data, aiming to ensure users receive relevant information on their homepage without unnecessary noise. [14]

Nansen 1
Nansen 1 provides a simplified tool for onchain analysis, empowering users to uncover insights and track onchain activities. The platform's real-time dashboards assist in identifying emerging opportunities on-chain, while also enabling users to follow and receive alerts on the activities of influential wallets, whales, and funds in the crypto space. Nansen 1 supports due diligence with in-depth metrics for tokens, NFTs, and wallets. [15]
Nansen Research
Nana Research is a data-driven crypto research portal, run by a team of researchers and writers who publish the pages on the platform. They cover all cryptocurrency and blockchain based information including, DeFi, Gaming & Metaverse, Infrastructure, Markets, NFTs. [16]
Nansen Portfolio
Nansen Portfolio serves as a comprehensive tracker for crypto holdings, supporting over 45 chains. Users can efficiently monitor wallet addresses or ENS names, enhancing transparency by consolidating exchange wallet addresses on major blockchains. Endorsed by sources like The Block and Cointelegraph, Nansen Portfolio provides a practical solution for crypto enthusiasts and investors. [17]
Nansen Query
Nansen Query serves as a tool for crypto teams, facilitating the execution of intricate queries to streamline workflows and extract strategic insights from onchain data. The platform provides versatile capabilities for different facets of the crypto landscape. [18]
Investment Analysis
Nansen Query aids investors in maximizing returns and managing risks by offering tools for discovery, due diligence, and defense. The platform's capabilities empower investors to make informed decisions based on comprehensive onchain data. [18]
Business Intelligence
For business intelligence purposes, Nansen Query enables users to understand their performance, benchmark against competitors, and make data-driven decisions across various business functions. [18]
Customer Intelligence and Ecosystem Growth
Additionally, the platform offers features for gaining visibility into customer behavior on-chain, devising strategies for tailored products and services, and fostering ecosystem growth by understanding member dynamics.[18]
Data Insights and Coverage
Nansen Query distinguishes itself with unique datasets and comprehensive coverage of on-chain activities. Users can delve beyond traditional event, trade, or price data to understand user preferences, historical behaviors, and emerging trends. [18]
Reliable Data Processing
The platform processes a substantial amount of data daily, with a focus on reliability. Users, including prominent entities like OpenSea, benefit from Nansen Query's high-quality on-chain raw data, integrated into production data pipelines for various purposes, such as anomaly detection and market analysis. The platform is dedicated to removing noise and complexities, making it an integral part of the infrastructure for industry professionals and teams. [18]
Investors
Accel
GIC
Tiger Global
Coinbase Ventures
Skyfall
QCP Capital
Fabric Ventures
Volt Capital
Machanism Captial
Robot ventures
SCB 10X
See something wrong?
Report to us.
Nansen
Did you find this article interesting?